A CLOCK important enough to grace the catalogue cover of a major auction is worth noting. And the timepiece which appeared at Dreweatts' at Donnington Priory on March 28 was of the highest quality.
It had also graced horological literature and has been recorded and photographed extensively by the British Museum.
So what was it – and what made it so special?
Well, this was an early pendulum timepiece made by Edward East in London around 1660, just two years after pendulums were introduced to England.
Its complex movement was housed behind a richly-engraved gilt brass and silvered dial bearing the signature 'Edward East, Londini.' The case was veneered with ebony on to a predominantly chestnut carcass.
It was also believed to be the earliest-known pendulum clock attributed to this master maker.
Edward East was born in Bedfordshire in 1602 and was apprenticed in 1618 to Richard Rogers until 1626, gaining his freedom of the Goldsmith's Company the following year.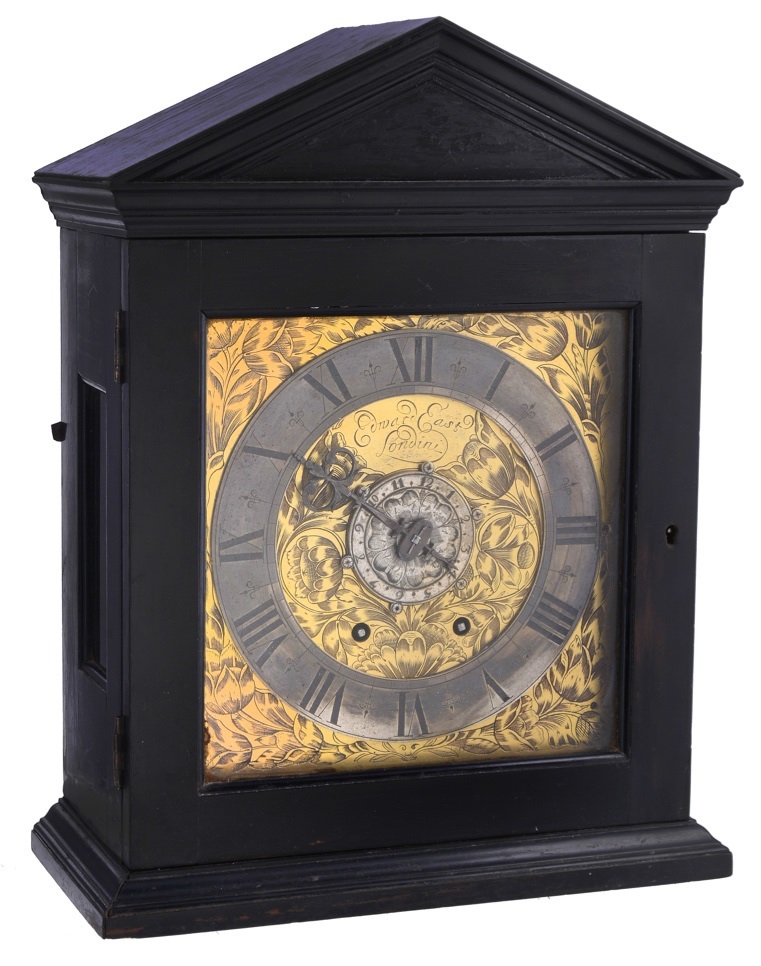 He was appointed as one of the first assistants of the Clockmakers' Company in 1632 (a year after its charter was granted by Charles I), later becoming Master twice in 1645 and 1653. He worked first from Pall Mall, London, subsequently moving to the Fleet Street/Temple Bar area in the 1640s. In November 1660, he was appointed chief clockmaker to King Charles II.
Thus Edward East had one of the most distinguished careers in English clockmaking during the 'Golden Period' and, from memory, his work shines among a firmament of horological stars in the Clockmakers' Company display at the Science Museum in London.
By the by, a remarkable gold, silver and rock crystal watch by James Ramsay, who was active in Dundee around 1610-1646, is prominent in this new exhibition, and I suspect the Ramsay family would have known Edward East.
East's clock (illustrated) certainly showed features which would strongly suggest it was made very soon – perhaps just a couple of years – after the introduction of Fromanteel's pendulum to England in 1658. Prior to that, he was primarily concerned with the production of fine watches.
Its maker and rarity contributed to a hammer price of £50,000.
Picture: Early pendulum clock by Edward East, £50,000 (Dreweatts).