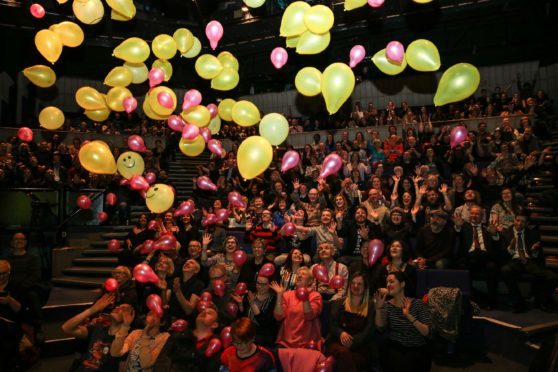 As events to celebrate Dundee's first ever Design Month continue, Caroline Lindsay gets the chit chat on Pecha Kucha Night
Pecha Kucha Nights were originally started back in 2003 in Tokyo, as an event for creatives to meet, network, and talk about their work in public – Pecha Kucha is Japanese for 'chit chat'.
Part of the first ever Dundee Design Month, Pecha Kucha Night (PKN) is a regular feature of Creative Dundee's programme of events and is attended by 400 people from across Scotland with thousands of people from around the world tuning in to the livestream.
Sam Goncalves, digital producer at Creative Dundee, explains: "PKNs run in over 1,000 cities worldwide, and here they're a quick-fire way of hearing from people across the city sharing what they do, what they are passionate about and their perspectives on life in Dundee and Scotland – and tickets generally go fast…
"At Pecha Kucha Night Dundee we have around 12 diverse individuals who speak about whatever they like, and it's a speedy format – presenters have 20 images and 20 secs per image so just under seven minutes – which means you hear a lot of interesting, thought-provoking and inspiring stuff with an audience of 400+ people. It's a great night out."
Pecha Kucha Night Dundee Vol 21 TAKEOVER will take place at the Whitehall Theatre next Wednesday evening, in partnership with Dundee Design Festival as part of Scotland's Year of Young People 2018.
"The event has been curated by local young people, from selecting the speakers – and speaking themselves – to marketing, filming, hosting and social media," Sam continues. "We were keen for this to be a meaningful process, so we decided to work with a couple of partners, Hot Chocolate Trust and V&A Young People Collective and set up a handful of meetings with a group of interested young people.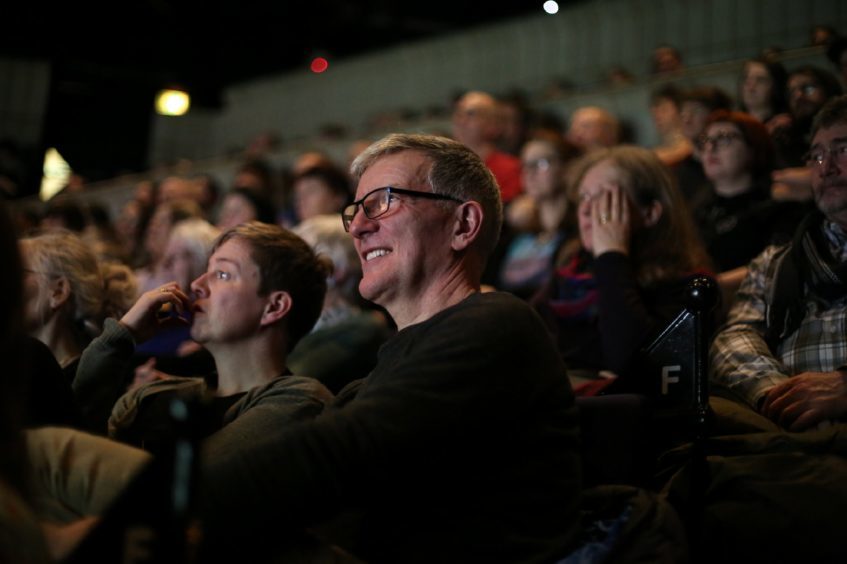 "The idea is that they'd have plenty of opportunities to input and design the event. As the creative relationship between us and the young people grows, the more this Pecha Kucha can be something that takes all of us beyond what we've done in the past.
The Creative Dundee team have been blown away by the commitment of local youngsters. "The process of designing this event with the young people has been incredible. They have shown a lot of insight, from including speakers of all ages to choosing a 'dry bar'. We hope this process can give them helpful skills and experience, but we cannot understate how much we have learned from their experience and opinions."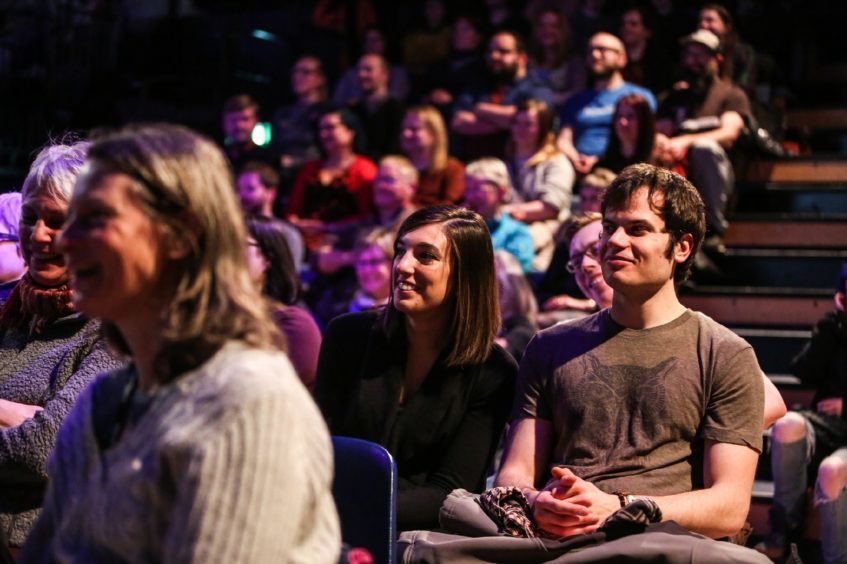 This year's line-up includes, among many more, Councillor John Alexander; street artist C.Gul; Professor Vladan Joler from Share Lab in Serbia; Janice Aitken, associate dean at Duncan of Jordanstone College of Art and Design, and the designer of the Maggie's Dundee Penguin: Bit Loom, a young independent company of video game developers; Hannah and Nicole, a young person/youth worker song-writing team from Hot Chocolate Trust; and Quintana, a young person from Hot Chocolate Trust.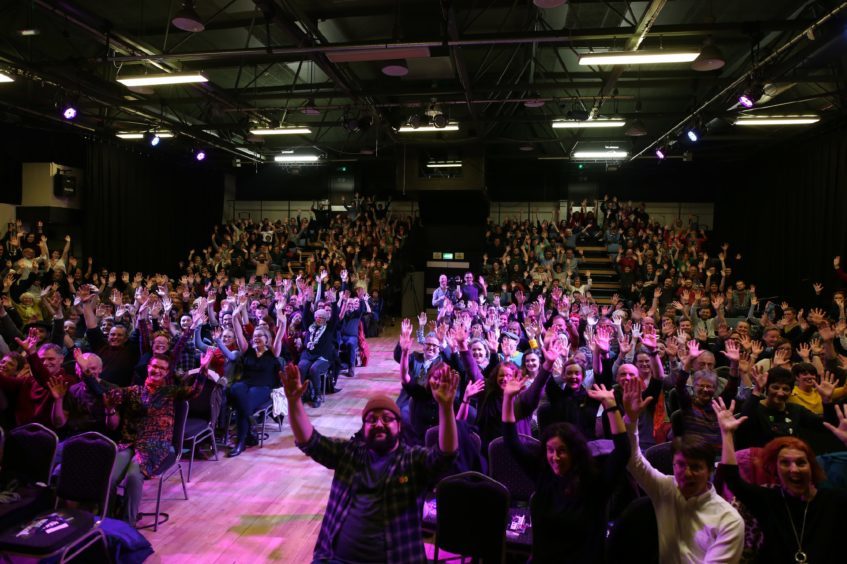 "My favourite aspect of Pecha Kucha Nights in Dundee is that they are very entertaining," says Sam. "Some talks are deep and emotional while others have the audience in stitches all the way through.
"This time around the young people helped us choose speakers and themes, they identified humour as a key aspect of the Pecha Kucha talks they love. So, I'm excited to see what comes out of mixing an entertaining format with some very insightful curation."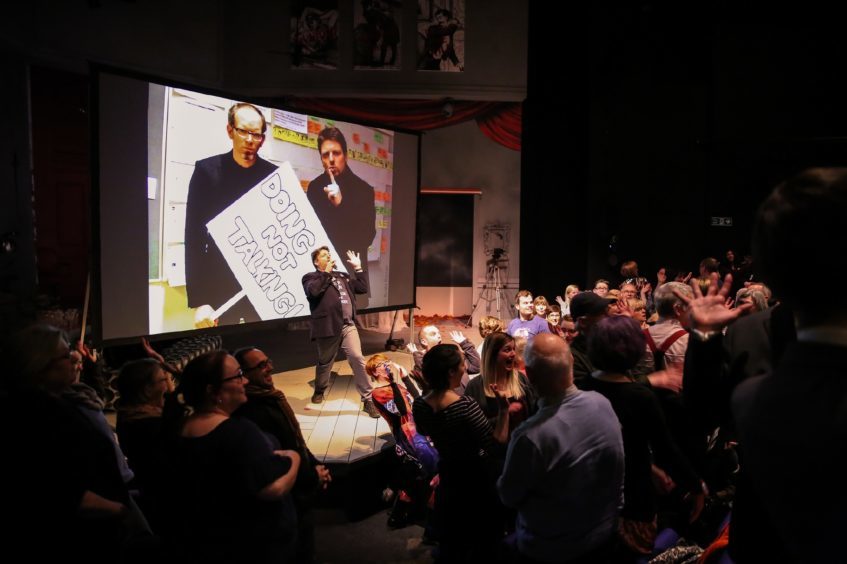 Celebrating design in all its forms, the programme for Dundee Design Month offers more than 50 brilliant design related activities, workshops, exhibitions, tours, talks, events and festivals all taking place over May.
"It's been great to partner up with Dundee Design Month – they've put together a great programme with events for all audiences," smiles Sam.
Pecha Kucha Night takes place at the Whitehall Theatre, May 23, 7pm-10pm.