Dundee-raised musician Jan Burnett collects thousands of records, beer mats and music fliers. Michael Alexander spoke to him.
The old saying 'don't give up the day job' usually means you should shy away from trying to turn your hobby into a career.
But for Jan Burnett, the virtual opposite was true when the financial pressures of fatherhood prompted him to get a 'proper' job after a successful career in and around Dundee's music scene.
The "young" 49-year-old father-of-one works in a Glasgow bank these days after 25 years  as singer with Dundee band Spare Snare, 15 years working in Dundee record shops and nine years DJ-ing at legendary nightclub Fat Sams.
But with Spare Snare still performing occasional gigs and the lo-fi outfit's  12th album on the horizon, music – and Dundee – remain an important part of Jan's life – none more so than through his impressive collection of 12,500 records and CDs, 3000 beer mats, and the release last year of a book featuring his collection of 'Forgotten Music Flyers' from  Dundee in the 1980's and 1990's.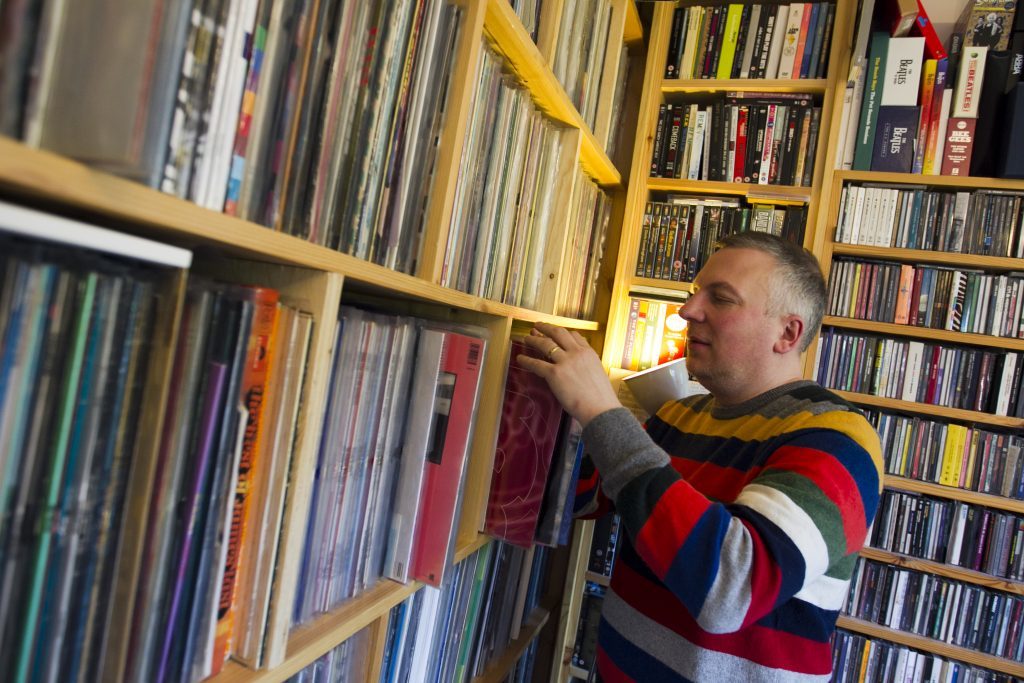 "I first got into music when my mum and dad took me to shows at the Caird Hall because it was so cheap," recalls Jan, who grew up in the Perth Road area and went to Park Place Primary and Harris Academy.
"I used to go when I was 12 or 13 and saw people like David Essex and Leo Sayer – and Dr Feelgood with Elvis Costello supporting.
"From then I started collecting records.
"I was a tall boy and used to get into shows maybe before I should have got into them.
"I'd go and see bands myself at 16 or 17 at clubs and gigs, that sort of thing."
Jan, who lists his collection privately on music database Discogs, has most of his  4000 vinyl records and 8500 CDs carefully catalogued alphabetically in his living room, with his seven inch single collection stored in the attic.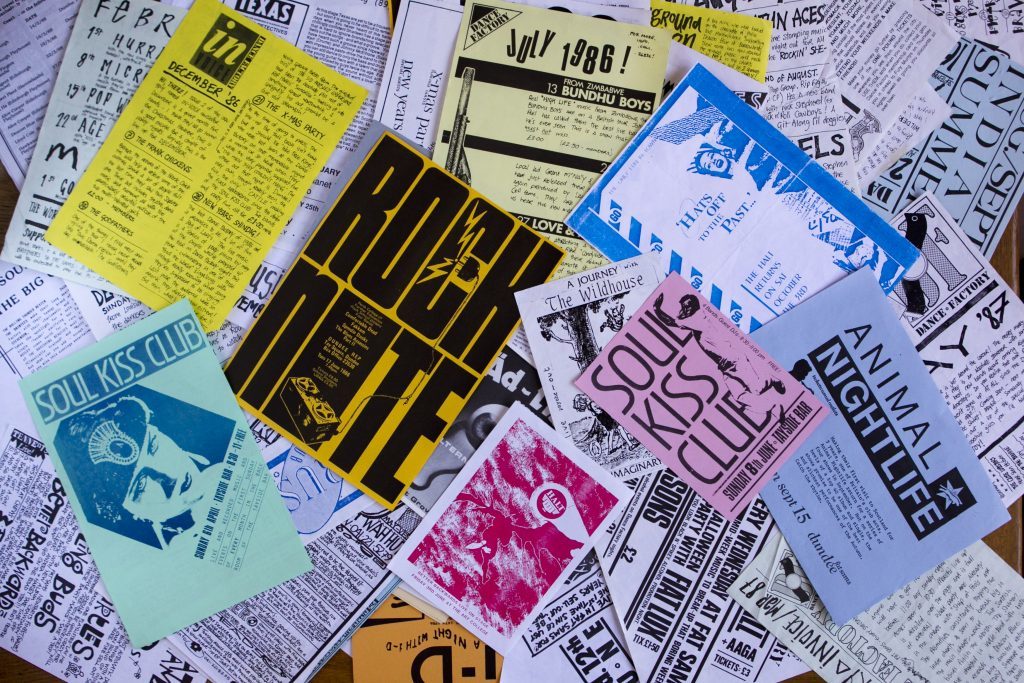 A massive Pet Shop Boys fan who grew up on synth duo tunes by the likes of OMD and Soft Cell, the item he has most of in his prized collection are six versions of American rock band The Velvet Underground's debut album. He also collects records by 1990's indie band Saint Etienne.
Yet despite having an eye for collectability, he won't buy things he doesn't like.
"If I see something that might be collectable I won't buy it for the sake of it because there's no point if I'll never play it," he says.
"I'm a pop kind of guy at heart – despite the noisy guitars that I play in the band."
Jan has sold a couple of hundred copies of his Dundee music flyers book featuring tickets, flyers and reminiscences.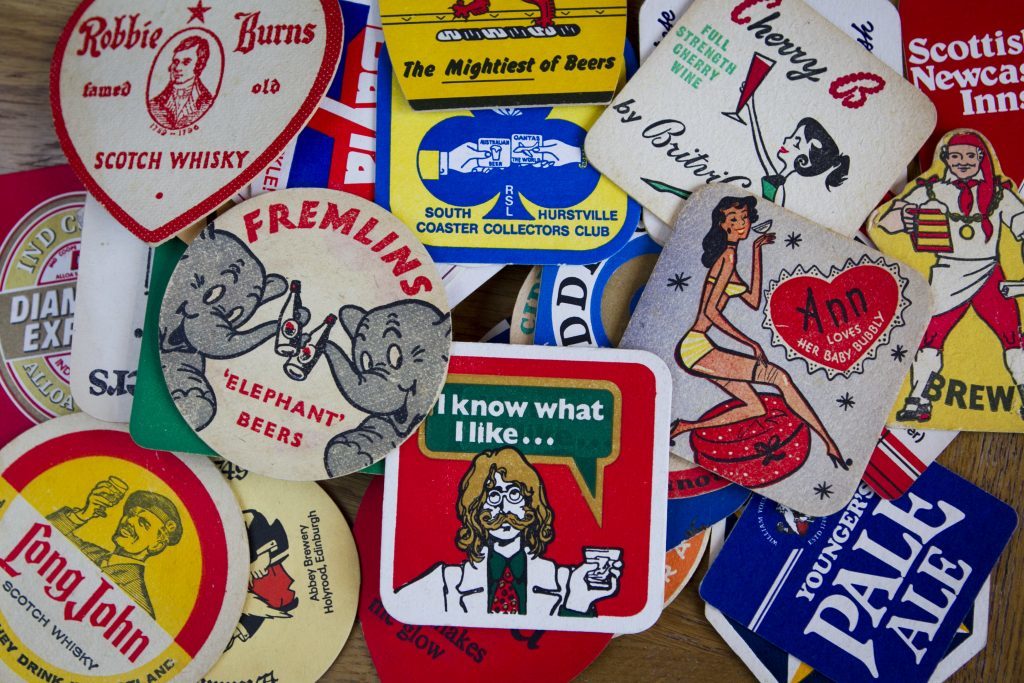 It's gone down particularly well with people from his own demographic in and around Dundee who remember those pre-internet "cut and paste" days of promoting bands in the 1980's and early 1990's.
And it's off the back of that he's now putting together a book based on the collection of beer mats he started building at the age of 16 before music took over.
"Some of the art is amazing," he says. "You are talking about stuff from the late 1960's/early 1970's. It's fantastic."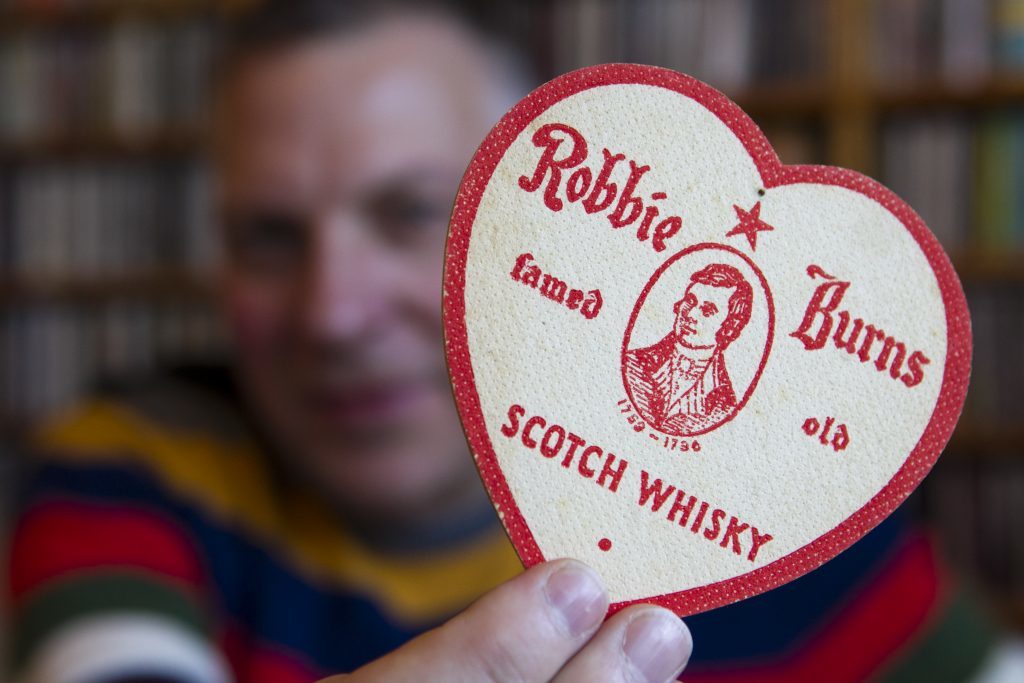 Jan acknowledges the unusual nature of his hobby – describing it as a "completist thing" wanting to get everything from a particular artist.
"It's probably an OCD of some kind!" he laughs.
His biggest fear, however, is that something will be released by one of his favourite artist's after he is dead – and he'll never get to hear it!