Ahead of a rare performance in Fife, Michael Alexander speaks to the 'Godmother of freak folk' Vashti Bunyan and hears why disillusionment with society in 1968 reminds her of the times we live in now.
Vashti Bunyan was just 18 when she discovered the music of Bob Dylan in New York and decided to become a full-time musician.
Returning to London she was discovered by The Rolling Stones manager Andrew Loog Oldham and, in 1965, under his direction, released her first single Some Things Just Stick in Your Mind penned by Mick Jagger and Keith Richards.
But when her music career failed to take off, she quickly became disillusioned with the industry and decided to give it all up.
After making friends with Scots singer Donovan who wanted to set up a community of artists and musicians in the Western Isles, she and her then boyfriend "took off" from South London with a horse and wagon and walked to a new life in the Highlands and Islands of Scotland.
---
---
It was a lifestyle change that would see her stay there for around 25 years – only re-emerging into the public arena in 2000 when her 1970 debut album Just Another Diamond Day gained cult status and sold for "ridiculous amounts of money" on the internet – and she started touring again.
But taking stock of the increasingly intolerant world around her today, the now 73-year-old, who lives in Edinburgh, can sense that feeling of despair around her again. And she reckons if she could take off to the hills now, she probably would.
"Back in 1968, I couldn't bear the way the world was going," she said in an interview with The Courier.
"By heading to the Highlands it was a way of making my own world – and I learned an awful lot along the way.
"But certainly the way I was feeling when I took off from London with a horse and wagon, I'm feeling very similar to that now.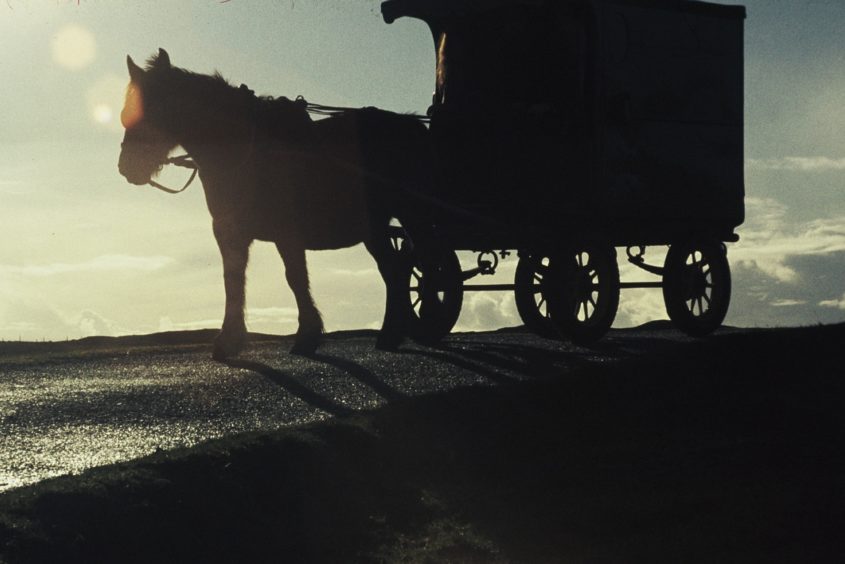 "If I could take off to the hills now I probably would.
"Life is so completely difficult to understand and so for young people it must be extra extra difficult to understand what's happening.
"It just seems in the last five or six years something has changed so incredibly dramatically.
"It is a similar feeling I have now – a feeling of complete despair to how I felt in 1968 when I took off from London. And that's 50 years ago, dear God!"
Vashti, who has three grown up children, says that what pleased her most about the re-issue of her album in 2000 was that young people similar to the age she was when she wrote it more than 30 years earlier "got it".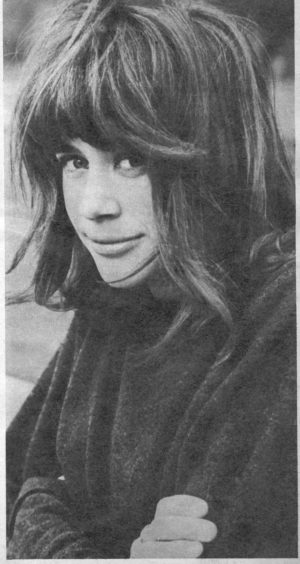 It was around this time that she first met Fife-based musician James Yorkston. Having kept in touch over the years, she was delighted when he recently invited her to take part in the December 15 Tae Sup Wi' A Fifer in Kirkcaldy.
She'll be on the bill alongside Ed Dowie (replacing the originally scheduled Audiobooks) and Michael Pedersen.
Labelled the "Godmother of freak folk" for her role in inspiring a new generation of folk experimentalists, Vashti has been all over the world since rekindling her music career – generally avoiding solo shows in Scotland – and has released several other albums which she found "incredibly exciting".
But she laughs when asked how she would describe her music.
"With great difficulty!" she said.
"I was talking to James today and both of us just can't bear being called folk singers because we feel that folk is a traditional kind of music and what we do is nothing like that but we are constantly under the folk label and it galls me.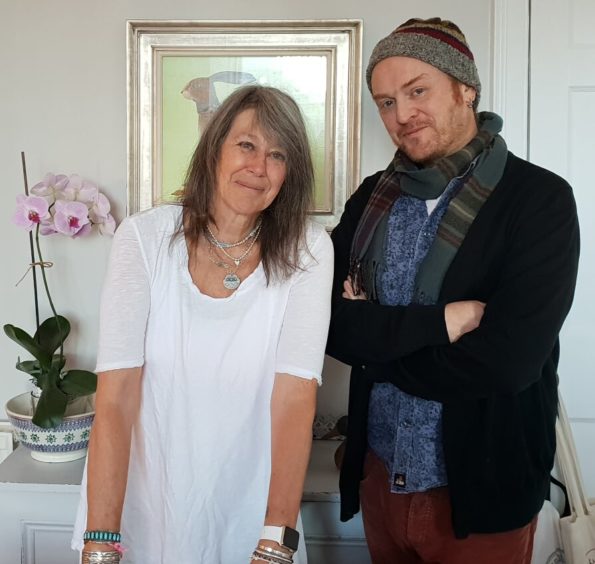 "How would I describe it? It's quiet, acoustic, mostly guitar-led. I don't know.
If I'm asked what kind of music I play I say I can't really describe it. It's really difficult."
On the night in Kirkcaldy, Vashti will be playing songs from all three of her albums as well as material she wrote when she was just 18.
She'll have Glasgow guitarist Gareth Dickson with her and also hopes Jo Mango can be there – although that will depend on other commitments.
"I feel so lucky to have had a second go at music," she said.
"I love it. To be able to take up where I left off. I feel so lucky."
*James Yorkston Presents: Tae Sup Wi' A Fifer: Vashti Bunyan /Ed Dowie / Michael Pedersen, December 15, Adam Smith Theatre, Kirkcaldy, www.onfife.com