Edwyn Collins tells Michael Alexander why he won't get emotional when he performs at Beat Generator in Dundee on September 3 – his first full concert in the city where he grew up since he fell gravely ill more than 14 years ago.
Dundee-raised singer-songwriter Edwyn Collins has revealed how "vulnerable" he felt after two catastrophic strokes left him locked inside his mind and unable to speak.
In an interview with The Courier, ahead of his first full concert in the city since suffering two catastrophic cerebral haemorrhages in 2005, the 60-year-old said he felt "frightened at first" as he lay in hospital – but has his wife and manager Grace to thank for helping him persevere.
The former Morgan Academy pupil sprang to fame in the early 1980s fronting the band Orange Juice before going on to million-selling solo success in 1994 with his song A Girl Like You.
But in February 2005, two days after complaining of feeling unwell, the then 45-year-old suffered a cerebral haemorrhage and was rushed to intensive care in London's Royal Free hospital. Days later, he suffered another, with his wife told to prepare for the worst.
"I spent six months in hospital and Grace was with me every day," said Edwyn.
"I couldn't say a word except 'the possibilities are endless' over and over again. I was so vulnerable. I was frightened. But I persevered!"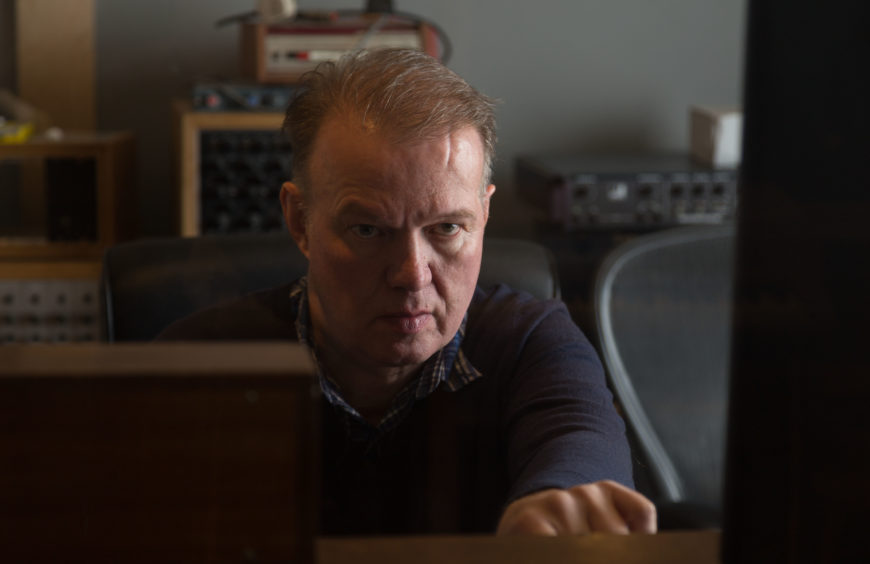 Grace explained that despite an incredibly uncertain future at that time, they refused to give up.
"It was a very vulnerable condition he was in back then," she said
"For a long while, nine months, Edwyn was in a sort of a dwam and was finding it very hard to pin a thought down – it was weird.  He'd lost language of course. It was a strange thing.
"But the one overriding thing I worried about was that he was frightened.
"We had a very very uncertain future. But we took the view we won't give up. We'll just keep going and we won't look too far ahead, and we'll just keep bashing away at it."
Grace said it would have been "wonderful" if someone had been able to tell them in the spring of 2005 that the oncoming years would actually be some of the best and most productive of their lives.
Having made steady improvement, Edwyn has since been all over the world, produced countless records and built a modern recording studio full of vintage equipment after moving to Helmsdale in Sutherland.
During our interview, the father-of-one is in fine form – despite coming to terms with the dawn of his 60th birthday a few hours earlier. "It's b*llocks!" he laughed, emphasising that's he's still young at heart.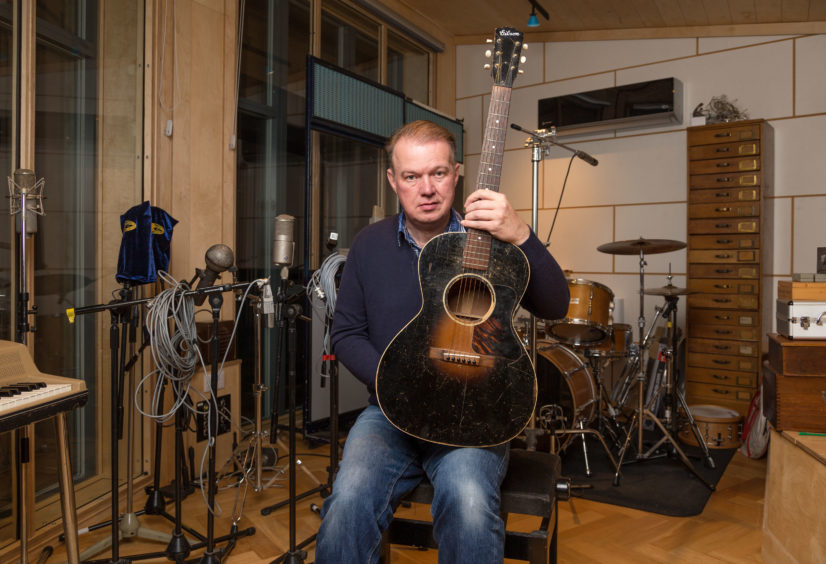 The damage caused by the haemorrhages means Edwyn can no longer play the guitar, and, with his speech also affected, he is assisted in conversation by his wife, who helps finish his sentences – and he hers!
"He's got slower and he needs some supervision I have to say," said Grace. "His orientation is absolutely rubbish."
But while his mobility has been affected, when he's not "marching all over Helmsdale", he can still strum the guitar and sing.
And he's not lost any of the energy or passion for music that he's ever had, as fans will discover when he performs at Beat Generator in Dundee on September 3.
He's also grateful that he's made a better recovery than some other cerebral haemorrhage sufferers he's met over the years – particularly by managing to avoid depression. His speech and language has also improved and he's got reading and writing back to a decent degree as well.
Born in Edinburgh on August 23, 1959, Edwyn lived in Dundee from the age of six to 14 after his father got a job as a lecturer at Duncan of Jordanstone College of Art and Design.
Living at 8 Bingham Terrace next to Baxter Park, he attended a 'Demonstration School' attached to the then teacher training college on Perth Road – where new comprehensive school education ideas were tried out – before moving to Morgan Academy.
He didn't particularly enjoy Morgan, he says. But a highlight came aged 14 when he joined a hard rock band he named Onyx – that was until they kicked him out for "not being good enough".
"I'm afraid they didn't want me as a banjo, ukulele player!" he laughed.
Memories of the first concert he attended in Dundee – Sparks supported by Pilot at the Caird Hall in 1974 – prompts Grace to tell the story of an incident that happened some years later when they were in Brussels.
"It was a multi-bill thing and Sparks were on the bill," she said.
"I was away to my bed in the lift and I bumped into them. I was a little bit tipsy and I thought I won't say anything, and then I thought och I will, I said 'Hi! I'm here with Edwyn Collins and the very first show he ever saw was in Dundee. He saw you guys at the Caird Hall'.
"The next morning at breakfast they came up to the table and one of them looked at Ed and pointed at him and said 'hang on, I know you from somewhere – Caird Hall, Dundee, 1974!' It was lovely of them to do that!"
Having moved to Glasgow in his mid-teens when his parents separated –going on to pursue his musical passion from there – he retained links with Dundee through family connections.
He has fond memories of his T in the Park performance at Balado in 2009 – just four years after getting out of hospital -when the whole tent sang along to the guitar section of A Girl Like You in a way that perhaps only T in the Park audiences ever could!
He also did a 'Possibilities are Endless' Q&A at DCA after the documentary of the same name was screened there as part of a film tour in 2013.
But asked if he'll be feeling emotional when he returns to do his first proper concert in the city since his haemorrhages, the answer is a resolute: "No – because I'm a hard hearted b*stard!"
He's "keeping schtoom" about the set list – but fans can expect a mix of material from his Orange Juice days, classic solo material and some new stuff.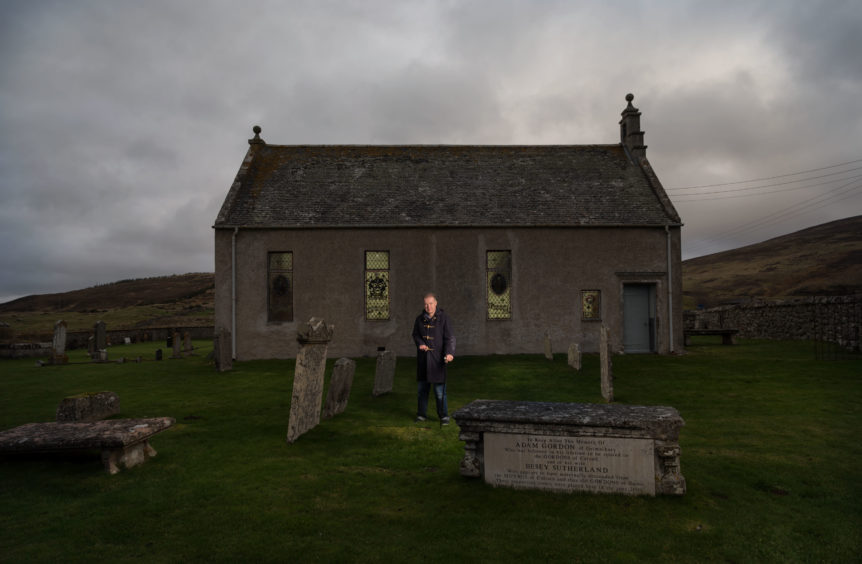 "The band and the crew is great," added Grace. "We're all friends. We have such a laugh. We are very fond of each other. It helps us get through the long drives."
And in reference to those moments when life gets too much, Edwyn added: "I can't complain – We've really got nothing to complain about!"
· Edwyn Collins, Beat Generator, Dundee, September 3
https://www.facebook.com/events/beat-generator-live-dundee/edwyn-collins-beat-generator-live-dundee/2304089646317677/