He is the singer-songwriter best known for a decade as the principal songwriter of Scottish alt-pop darlings, Kid Canaveral.
Now, just eight months after his Dundee debut in January opening for local legends Spare Snare, David MacGregor is returning to Dundee under his relatively new musical guise Broken Chanter.
He will bring a four-piece live band to Beat Generator Live in Dundee on Saturday September 7 in support of a self-titled debut LP which is officially released the previous day as a joint release from Olive Grove and Last Night From Glasgow.
Recorded at the end of 2017 and early last year David explained how the song-writing differed from previous records he's been involved in.
"I isolated myself this time," he said.
"I secluded myself mid-winter in a closed-for-the-off-season gift shop in Ardnamurchan and in my sister-in-law's cottage on Skye.
"I recorded as many ideas as I could empty out of my head and then sifted out the too-deranged and the uninspired."
Armed with those demo recordings, David and regular collaborator, engineer/producer Gal, headed west to start recording.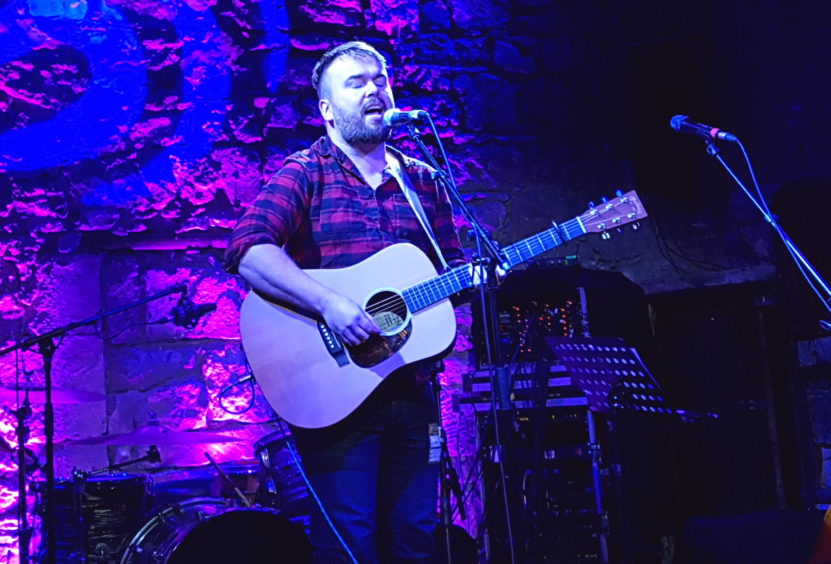 "We packed his studio into the back of a large transit van, picked up Audrey [Tait, drums] and headed for a house on one of the small peninsulas that point their way in to the Atlantic from County Donegal," he added.
"We'd set up so that the 'live' room was the one with a huge bay window looking out onto where Drongawn Lough meets the North Atlantic.
"Every single day, without exaggeration, we'd have glorious sunshine, piles of hailstones, sleet, snow, and torrential rain, which would then freeze.
"It was a visually incredible setting to record in."
David recounted how the trio developed a routine whilst recording in that special environment.
"That first fortnight out in Ireland was the most productive and enjoyable recording experience I've had," he said.
"We'd spend the morning of each day tracking one of the songs from demos then in the middle of the day we'd go for a walk to one of the four beaches that were a stone's throw away.
"We'd revisit the tracks in the afternoon and start to flesh them out then after dinner we'd come back to them again and knock them into an 'almost there' shape to take back to Scotland – perhaps through the lens of the bottom of a glass of whisky."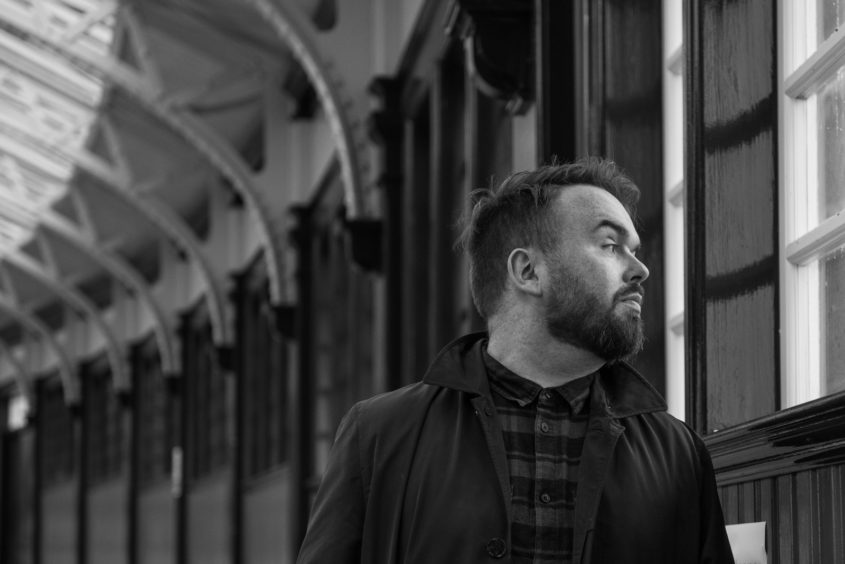 Returning back to Glasgow, the trio completed the record with an expanded cast.
"We finished the record at Glenwood Studio in Glasgow with contributions from Kim Carnie (BBC Scotland Young Traditional Musician of the Year 2017 Finalist), Emma Kupa (Mammoth Penguins), Gav Prentice (ULTRAS), Jill O'Sullivan (Sparrow & The Workshop/BDY_PRTS), and Hannah Shepherd (eagleowl). They're a smashing bunch."
David is pleased with the way that the record has turned out.
"There were no expectations on what it should sound like," he said.
"Thanks to support from Creative Scotland, I was able to approach things differently with the risk of exploring new ways of writing and recording significantly reduced.
"I also asked Gal to stop me if anything sounded like Kid Canaveral. It would, after all, be strange if I went and made a record that sounded like that without the rest of the band."
David admits that Kid Canaveral's current hiatus has allowed him to devote his full attention to Broken Chanter.
"I don't know if Kid Canaveral will make another record – it's not only up to me, is it? Inevitably the priorities and desires in folk's lives shift.
"With that uncertainty, I will be putting everything into Broken Chanter for the foreseeable future"
*Broken Chanter play Beat Generator Live on Saturday September 7 with support from ULTRAS. Advance tickets are available from Groucho's and online from We Got Tickets.