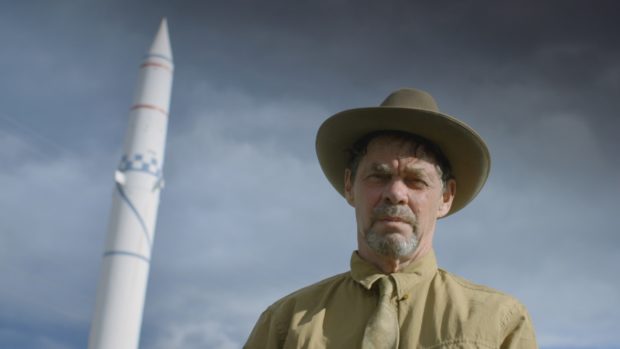 This week, Paul teeters on the brink of Cold War Armageddon…
NEXT WEEK'S TV
RICH HALL'S RED MENACE
Tuesday, BBC Four, 9pm
It's always a treat whenever the lugubrious Hall pops up to present a feature-length history lesson. This one, which is part of a series of programmes commemorating the 30th anniversary of the fall of the Berlin Wall (see below), recounts the bizarre, sinister saga of the Cold War. Steeped in archive footage and assiduous research, it's a typically droll, myth-busting essay in which Hall explores decades of anti-Communist hysteria and nuclear panic. While cowering from the insanity of Mutually Assured Destruction, the vast majority of ordinary Americans learned about the Red Menace via films, television and comic books. Meanwhile, ordinary Soviets endured a drab life of toil. As Hall observes, they were too exhausted to even think about invading America.
A BRITISH GUIDE TO THE END OF THE WORLD
Monday, BBC Four, 9pm
This chilling Arena documentary examines the extent of Britain's nuclear ambitions and preparations for attack during the Cold War. It eschews conventional narration in favour of horrifically vivid testimonies from some of the people directly affected by these plans, including soldiers involved in Britain's first major nuclear weapons test. As one man recalls, "It actually turned out there were birds on fire… hundreds of them burning. A lot of them were still alive, and blind." Many soldiers got cancer as a direct result of the tests: "They sent us to that island to suffer the effects." We also hear from civil servants who were responsible for making emergency plans in the seemingly inevitable event of nuclear war. Essential viewing.
THE FALL OF THE BERLIN WALL WITH JOHN SIMPSON
Thursday, BBC Four, 9pm
In this ruminative programme, senior BBC News journalist John Simpson exhumes his frontline reports on what he describes as "one of the great days of modern human existence". With typical journalistic rigour, he wants to analyse the accuracy of his reporting of history. After all, things didn't work out quite as he expected them to. Like all of us who lived through that terrifying epoch, Simpson assumed that the world could end at any moment. So no wonder the demolition of the Iron Curtain was a cause for celebration. Today, however, Russia and the West are still at loggerheads. It's an insightful unravelling of a complex saga, overseen by a man who's actually encountered the likes of Gorbachev and Putin.
THE END OF THE ****ING WORLD
Monday to Thursday, Channel 4, 10pm
Despite its title, this rather brilliant series has nothing to do with the spate of Cold War documentaries. It's a deadpan, David Lynch and Wes Anderson-influenced black comedy-drama about a pair of severely dysfunctional yet oddly likeable teenagers on a British Badlands-esque odyssey. As series two commences, we're introduced to a troubled and vengeful young woman with connections to one of their (deserved) victims. Series one, which I loved, felt like a perfectly self-contained piece, a standalone blast of subversion, but writer Charlie Covell has hit upon an effective way of continuing the saga. As before, it somehow manages to combine hip post-modernism with a tender yet unsentimental depth of feeling. Quite an achievement.
FILM of THE WEEK
DR STRANGELOVE
Tuesday, BBC Four, 10:30pm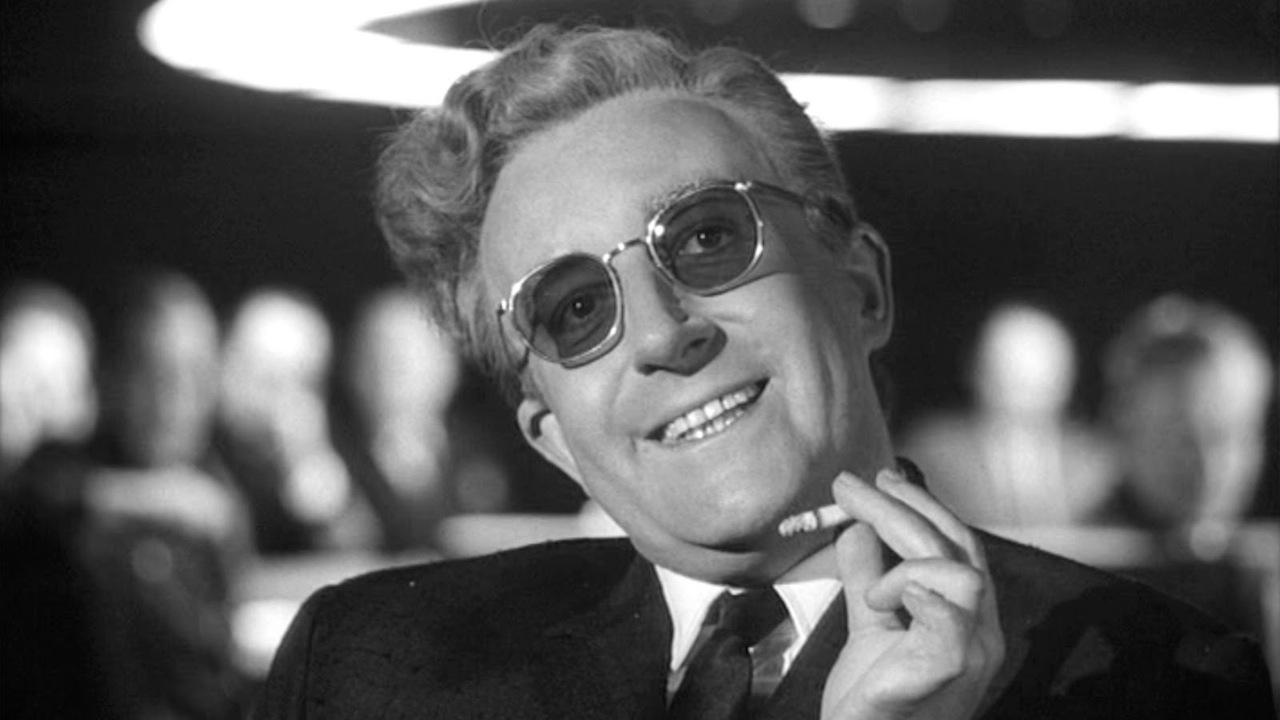 With the honourable exception of Threads, BBC Four couldn't have chosen a better film to accompany their Cold War season than this none-more-black comedy about an insane American general who launches a nuclear attack on Russia. Director Stanley Kubrick ratchets up the tension while allowing Peter Sellers free reign to express his immense comic genius via three contrasting roles. You'll laugh, you'll shudder.
LAST WEEK'S TV
WESTWOOD: PUNK. ICON. ACTIVIST
Saturday October 26, BBC Two
Artful and unorthodox, this hugely enjoyable profile of fashion legend Vivienne Westwood struck precisely the right note. A lifelong rebel, distrustful of received wisdom, she came across as a reluctant interviewee. Bored of talking about her life and legacy, at one point she sighed, "But you need this, so I'll tell you." Her refusal to play nicely was part of the film's charm. She was grumpy, funny, generous, unpretentious and eccentric all at once. A rounded human being, no less.
SEVEN WORLDS, ONE PLANET
Sunday October 27, BBC One
David Attenborough has a unique ability. He makes us feel both ashamed and proud of being human. Ashamed, because his programmes illustrate the devastating effects of global warming. Proud, because the extraordinary footage captured by the BBC's Natural History Unit is an awe-inspiring feat of human endeavour. His latest series examines the lives of animals on the world's seven continents. The first destination was hostile Antarctica, where we met albatrosses facing extinction and, on a happier note, whales who are no longer being hunted. "By protecting Antarctica," announced the comforting voice of God, "we don't just protect the life here, we're helping to restore the natural balance of the entire planet." Public service broadcasting at its finest.