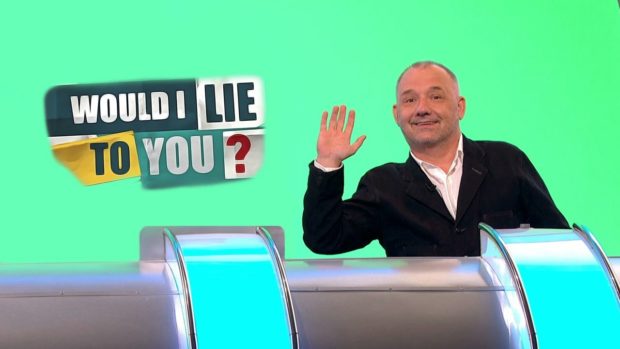 This week, Paul observes a touching study of people with learning difficulties coming to terms with independent living…
NEXT WEEK'S TV
HOME FREE
Monday, Channel 4, 10pm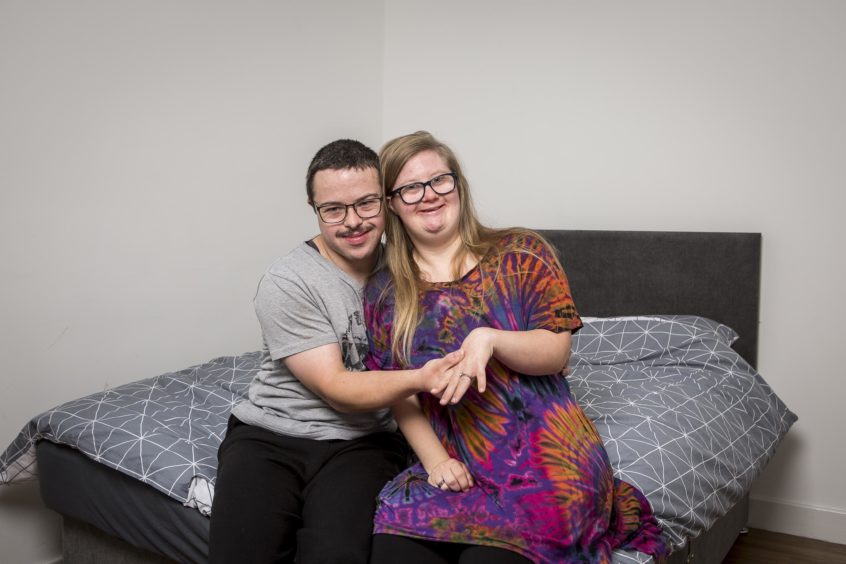 In this tender new series, a group of young people with learning disabilities are given the opportunity to live independently for the first time. They're sharing a purpose-built apartment block as part of a progressive scheme funded by local health authorities. Participants include Anna and Joe, who have Down's syndrome. They're about to share a bed after being in a relationship for several years. The programme also features candid contributions from proud, supportive yet tearfully concerned parents, all of whom realise that, despite their fears, their children deserve to experience this rite of passage. As one of the young residents observes, they're able people who just need a bit of extra support to take control of their own futures.
24 HOURS IN A&E
Monday, Channel 4, 9pm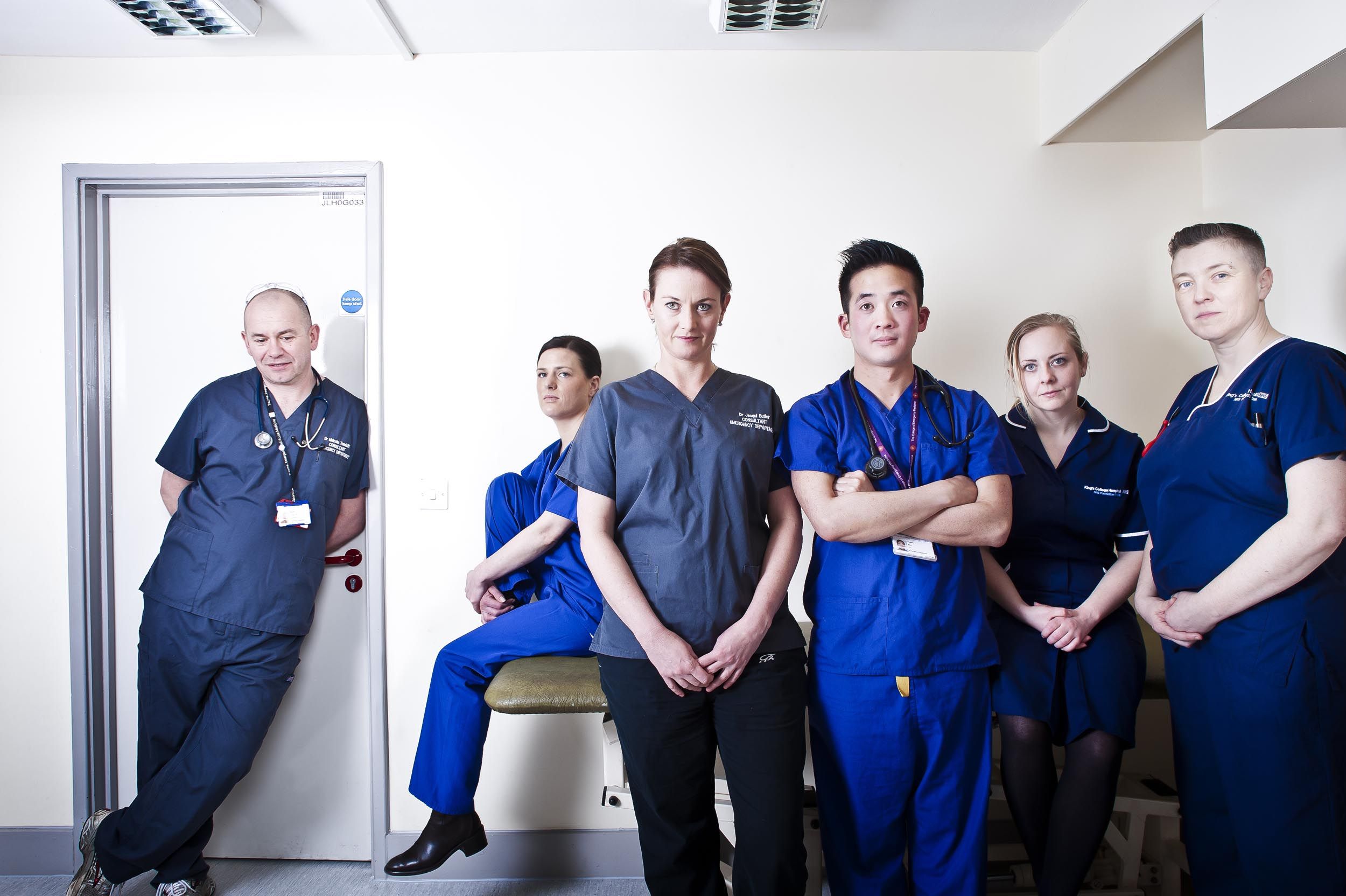 I know, of course, that this long-running series can at first glance be easily dismissed as a rubbernecking voyeur's delight, but anyone who's taken time to actually watch it knows it's a sensitive, responsible and quietly profound piece of beautifully made television. A nurse sums it up in the intro: "You see people from every thread of life, and it makes you realise that our common humanity far outweighs any differences." The latest series commences with a broken-legged Bulgarian teenager and his adoring mother, a wrist-sprained bra-fitter, and a severely dehydrated pregnant woman. 24 Hours in A&E is a celebration of humanity, a compassionate character study. Life is precious. Look after each other and may your God bless the NHS.
BOOM, BUST & BANKERS
Tuesday, Channel 4, 9pm
I urge you to watch this chilling documentary about the government-backed redevelopment of Broadgate. That vast, oppressive banking complex, that toxic monument to rampant capitalism, was once the thrusting epicentre of Thatcher's free market revolution. Vive le banks! You know what happened next. Broadgate is still a financial hub, but in order to keep it afloat it needs to branch out. Enter a new generation of champagne-quaffing toffs who just can't wait to transform it into an elite leisure hub for the very worst people in the world. They're contrasted with the security staff, engineers and minimum-wage migrant cleaners working 14-hour shifts to keep this glass and concrete symbol of inequality alive. An eloquent blast of utter disgust.
WHAT MAKES A MURDERER
Thursday, Channel 4, 9pm
John Massey is Britain's longest serving convicted murderer. In 1975, he shot and killed a bouncer. A cold-blooded premeditated attack, declared the judge. Massey, who was released on parole last year, disagrees. He's the first guinea pig in a dubious series based on the findings of scientists who believe that certain biological traits make some people more likely to kill. Criminal experts place him under a battery of tests to determine whether neural and environmental abnormalities caused him to commit his crime. "I'm as curious as you are to find out," says Massey, a bitter, angry, damaged man who attempted to escape from prison on three occasions. My expert conclusion: a broiling psychological stew of risibly self-evident analysis posing as mind-blowing science.
WOULD I LIE TO YOU?
Friday, BBC One, 9:30pm
Let joy be unconfined: Bob Mortimer, the world's funniest living human, has returned to the only comedy panel show worth watching. I detest most TV panel shows, they're cheap, lazy vessels of weakly satirical/whimsical pointlessness (please put Mock The Week, Q.I. and the unforgivably Boris Johnson-enabling Have I Got News For You? out of their moribund misery), but the harmless Would I Lie To You? is an often hilarious source of spontaneously silly comfort. It exists only to entertain, especially when Bob is on board. This week he tries to convince the panel that he once commanded a daring heist on a campsite tuckshop. As always, you never can tell with Bob. He's a liar you can rely on.
FILM of THE WEEK
A FISTFUL OF DYNAMITE
Tuesday, ITV4, 11:05pm
Sergio Leone's final spaghetti western is a deadpan pastiche of the genre. Set during the Mexican Revolution, it stars Rod Steiger as a bandit who teams up with James Coburn's maverick IRA explosives expert to… well, the plot points don't really matter. Just saddle up and ride with the knowingly crazy, artfully exploitative mayhem that ensues.
LAST WEEK'S TV
ANT & DEC'S DNA JOURNEY
Sunday November 10 to Monday  November 11, STV
I like Ant and Dec. I don't watch Saturday Night Takeaway, obviously, it's an unbearably shrill light entertainment version of Lou Reed's Metal Machine Music, but I'm rather fond of its presenters. Two bright, funny friends, effortlessly comfortable in each other's company, the apotheosis of their simple craft can be found in the semi-adlibbed links which brighten uneventful episodes of I'm A Celebrity.
This adequately pleasant Who Do You Think You Are-style forage – delayed by two years due to Ant's personal problems – reintroduced their seemingly unstoppable brand.
Important caveat: at the time of writing this, dear reader, the press were only granted preview access to episode one, during which Ant/Dec spent most of their time eating biscuits in extended family kitchens. If, in episode two, Ant/Dec discovered that they were distant yet direct bloodline relatives of, not only each other, but Isambard Kingdom Brunel, then you will forgive the lack of excitement on my part.