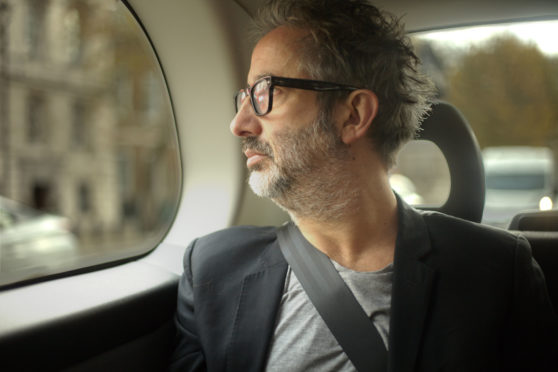 This week, Paul surveys the horrifying world of anti-Semitic hate crimes…
NEXT WEEK'S TV
CONFRONTING HOLOCAUST DENIAL WITH DAVID BADDIEL
Monday, BBC Two, 9pm
Baddiel begins this documentary with a great old joke, a joke that could only offend one despicable subsection of society: Holocaust deniers. The Holocaust is a highly-documented matter of obscene fact, and yet one in six people around the world believe it's either been exaggerated or didn't happen at all. These virulent anti-Semites feed off decades of deep-rooted lies. Their hateful voices refuse to be silenced by overwhelming volumes of contrary evidence. Denied of a mainstream platform, they broadcast their bigotry – insidiously and overtly – via social media. Baddiel, whose ancestors were among the six million Jews murdered during World War Two, confronts this dense web of false history with acute self-awareness and soul-searching anger.
INSIDE NO. 9
Monday, BBC Two, 10pm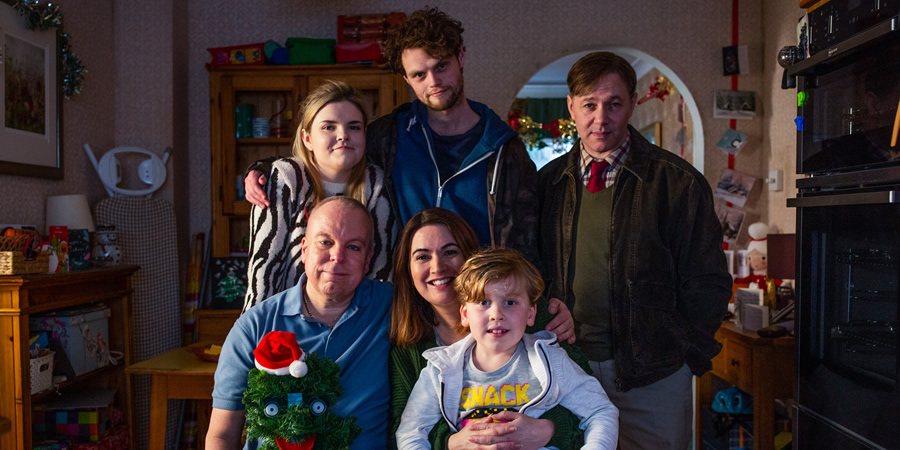 Mike Leigh has always been a major influence on Pemberton and Shearsmith, but never more explicitly than in this quietly devastating episode. It takes its cues, not from the bleakly comic Leigh of Abigail's Party or Nuts in May, but from the likes of Secrets and Lies; a sad, intimate domestic drama with an aching human heart. The naturalistic performances also owe a debt to Ken Loach and Shane Meadows. It takes place over the Christmas period in a working-class family kitchen, their story gradually revealed in non-linear form. Don't expect many laughs; this is the endlessly flexible Inside No. 9 in serious mode, but it never feels like a self-conscious experiment. It's compassionate, genuine, one of their best.
PRISON
Monday, Channel 4, 9pm
This observational documentary series unfolds in a progressive British prison where over 300 women are incarcerated. It begins with new inmates arriving at the facility, many of them unused to serving time. They're greeted by old hands offering friendly advice on how to survive a hectic environment. But Porridge it ain't. We also meet sanguine prison officers who open up about their responsibilities: "You can be everything from an auntie, a social worker, probation worker to an officer in here. Everything at once." Prison is sad yet sometimes funny, but it doesn't tut, sneer, simplify or sentimentalise; it seeks to understand what life is actually like for vulnerable people who find themselves in a claustrophobic situation fraught with daily complications.
CILLA: THE LOST TAPES
Wednesday, STV, 9pm
When 'Our Cilla' passed away in 2015, Britain mourned the loss of someone who'd been part of our lives for decades. Two years later, her family unearthed a wealth of home movie footage. This programme dusts it down for public consumption in the company of celebrity friends such as Cliff Richard and Paul O'Grady. Assisted by audio recordings of a reflective Cilla in conversation with her ghost writer, narrator Sheridan Smith (star of ITV's excellent Cilla) respectfully delves into the life and career of a sometimes difficult yet charismatic entertainer. Highlights include Cilla skiing with George Martin, Cilla hanging out with Ringo (who once proposed to her) and Basil Brush (who didn't), and Cilla giving a Black Power salute (?!).
FILM of THE WEEK
THIS HAPPY BREED
Friday, Film4, 4:30pm
Director David Lean is rightfully renowned for such epics as The Bridge on The River Kwai, but he was equally at home with intimate dramas. Sensitively adapted by Noel Coward from his play of the same name, this beautiful saga about a working-class family between the First and Second World Wars reunites John Mills and Celia Johnson, who starred in Lean's similarly poignant Brief Encounter.
LAST WEEK'S TV
DOCTOR WHO
Sunday February 9, BBC One
Another well-intentioned message – you don't have to shoulder your depression, anxiety and grief alone – was undermined by awkward execution in this decent yet frustrating episode. When we eventually look back upon the Chibnall era, the charitable consensus will be this: an occasionally competent hack who meant well. A golden age.
THE PALE HORSE
Sunday February 9, BBC One
Agatha Christie's work will inspire adaptations until humanity gasps its last, but Sarah Phelps deserves special mention as one of the Dame's finest interpreters. This excellent two-part drama is, according to Phelps, the last time she'll dip her quill into the oeuvre. Her work is done. While adding her own notes of probing social critique, Phelps always preserved the inherent darkness and seedy horror of Christie's work; she never once succumbed to drawing room cosiness. Christie would've approved.
FRANKIE BOYLE'S TOUR OF SCOTLAND
Friday February 14, BBC Two
Boyle is living proof that artists can evolve and mature without becoming boring. I was bored by his early incarnation as a smugly sneering shock comic, but the real Boyle – an intelligent, politicised, funny man – is well-served by TV vehicles such as this, in which he satirises the clichés of comedy travelogues while imbuing them with some class-conscious depth. Last week's leg examined the profound significance of Scottish comedy, literature and colloquial language.