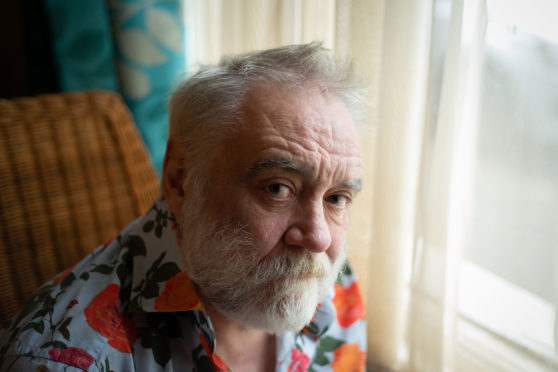 This week, Paul confronts a powerful documentary about mental health…
NEXT WEEK'S TV
HORIZON: WHAT'S THE MATTER WITH TONY SLATTERY?
Thursday, BBC Two, 9pm
The comedian Tony Slattery was once one of the biggest stars on British television. A handsome sprite with a rare gift for inspired improvisation, he was ubiquitous. And then, suddenly, he disappeared. Last year, an interview with The Guardian in which he talked openly about his mental health and substance abuse issues, returned him to the spotlight. In this raw, candid, moving documentary, Slattery and his wonderful partner Mark go in search of an official diagnosis as well as the harrowing root cause of some of his issues. A terribly sweet, vulnerable man, Slattery is in a bad way. But he hopes that, by choosing to expose the ravages of his illness, he might encourage others to seek help too.
THE CHANGIN' TIMES OF IKE WHITE
Monday, BBC Four, 10pm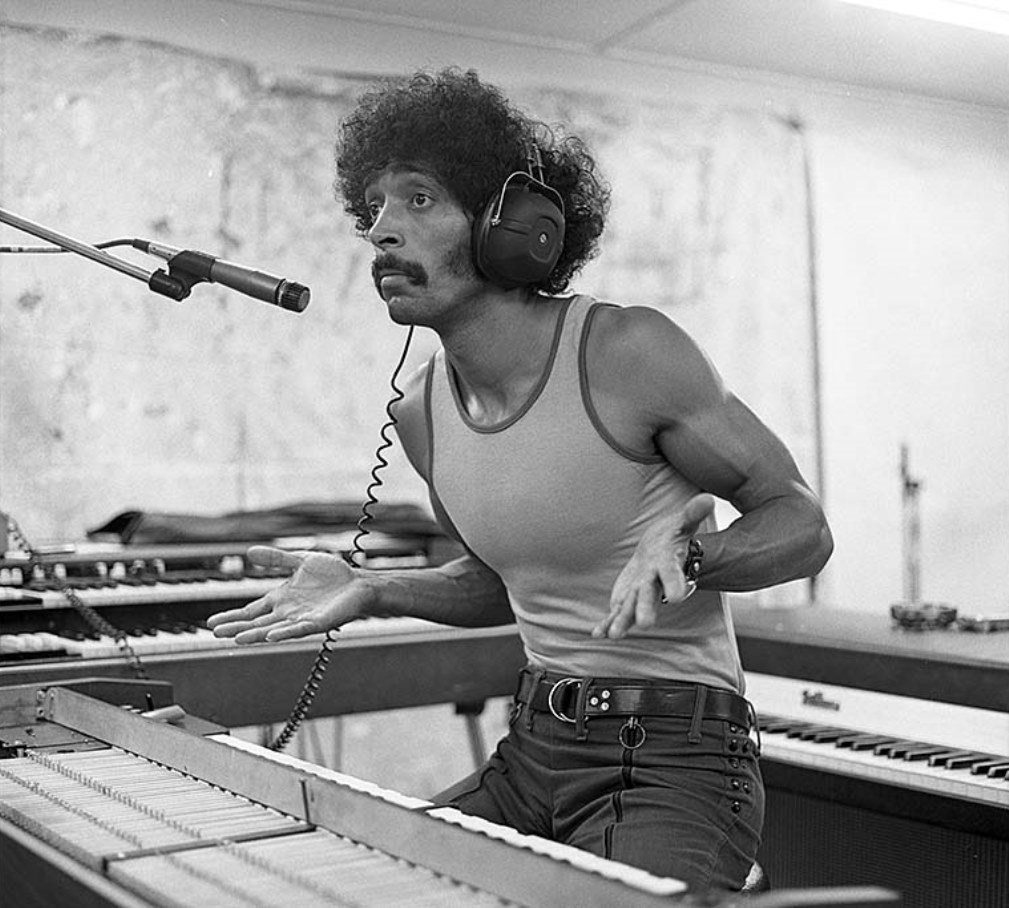 Ike White is a gifted soul musician whose only album, Changin' Times, was recorded in 1976 under highly unusual circumstances: White was serving a life sentence for murder at the time. This absorbing Arena documentary follows a classic mystery formula: introduce the viewer to a forgotten cult artist, then gradually reveal what happened to them. White has always maintained that, while guilty of robbing a grocery store, he shot and killed the owner by accident. The Changin' Times project was a chance to turn his life around, yet despite the patronage of Stevie Wonder and a release from prison in 1978, he more or less actively chose to fade into obscurity. Following a diligent search, Arena tracked him down to find out why.
OUR LIVES: SOUL BOY
Wednesday, BBC One, 7:30pm
Meet Anthony Flavin, a Nottingham teenager who has been in care since he was six. This uplifting half hour documentary follows him as he prepares to branch out on his own for the first time. Anthony has discovered a passionate sense of purpose within the local Northern Soul community. It has boosted his confidence and changed his life completely. The programme is a sweet celebration of the transcendent succour of music and companionship. The Northern Soul scene is quite rightly presented as an utterly positive working class subculture, an egalitarian escape route from the pressures of everyday life. We could all do with a little hope at the moment; you'll find some here. Come on feet, start movin'.
CLIMBING BLIND
Wednesday, BBC Four, 9pm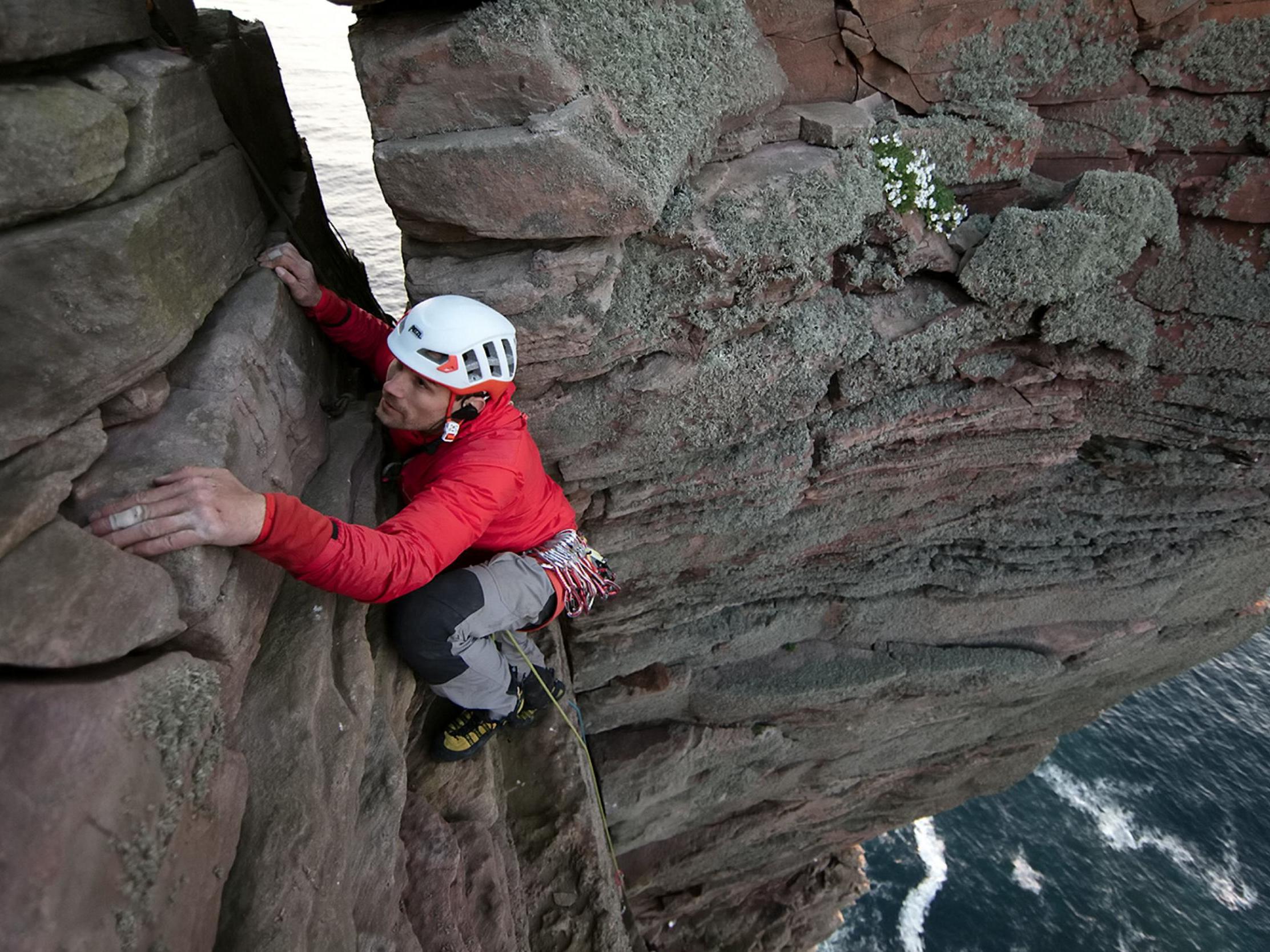 This remarkable documentary follows lifelong climber Jesse Dufton, who is almost completely blind, as he attempts to conquer the Old Man of Hoy. No one has ever made a 'non-sight' lead of the famous Scottish sea stack before, but Dufton is confident that he can do it. Accompanied by his sight guide and fiancée, Molly, and rock-climbing filmmaker Alastair Lee, he first of all explains his technique: "I'm not really using my eyes, to be honest. They don't really give me any useful information. All the information will be what I feel through my hands and through my feet as well." The Old Man of Hoy is a sheer rock face, 449-foot high. In a word: crikey.
FILM of THE WEEK
TIGER BAY
Tuesday, Film4, 2:25pm
Hayley Mills delivers an extraordinary performance in her film debut as a 12-year-old girl who befriends a young sailor (Horst Bucholz) on the run for murder. Her real-life father, John Mills, plays the sympathetic policeman on their trail. In many ways a dry run for the superior Whistle Down the Wind, it's still a fine little film in its own right.
LAST WEEK'S TV
PETER SELLERS: A STATE OF COMIC ECSTASY
Saturday May 9, BBC Two
This occasionally interesting yet rather peculiar and frustrating profile of the late comic genius was, more by accident than design, perfectly in keeping with the man's inconsistent personality. It struck me as a programme with honest intentions, albeit one that lost its thread in the editing room. It borrowed heavily from The Peter Sellers Story, a stellar Arena documentary from 1995. That's forgivable to an extent, as some of the key contributors have passed away since then, but it still felt like a piecemeal compromise. Sellers was a difficult man with undiagnosed mental health issues. He treated his many wives and children appallingly (Britt Ekland spoke about their relationship for the first time on camera). He wasn't a very good human being. But this programme implied that, as an artist, he peaked with Dr Strangelove and never recovered his mojo until Being There, fifteen years later. Utterly misleading nonsense.
DAVE
Sunday May 10, BBC Two
Rapper and comedian Lil Dicky, aka Dave Burd, is the star of this semi-autobiographical sitcom about a neurotic twenty-something who is convinced that he may be one of the greatest rappers of all time. It's a fairly charming and amusing show; Dave is a likeably awkward dweeb.