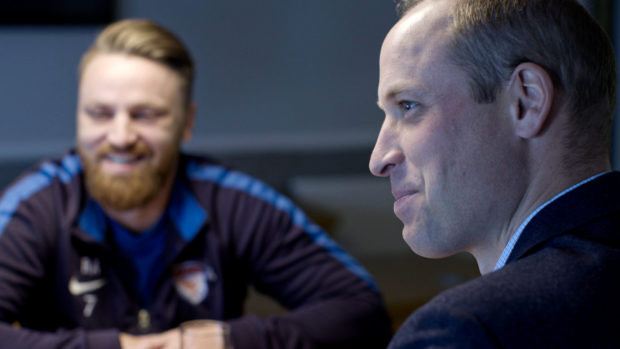 This week, Paul spotlights HRH's mental health awareness campaign…
NEXT WEEK'S TV
FOOTBALL, PRINCE WILLIAM AND OUR MENTAL HEALTH
Thursday, BBC One, 8:05pm
I can't fault Willie Windsor's ongoing commitment to raising awareness of mental health issues. It's a genuinely commendable thing. His late mum did some good work too, and he's carrying on in that tradition. Fair play to the pampered lad. In this documentary – which was unavailable for preview – he uses football as a way of challenging the stigma surrounding men's mental health. A group of bereaved fathers talk about how their local football team operates as a support network. Former England goalkeeper Joe Hart and Aston Villa's Tyrone Mings are among the players discussing how depression has affected them. And Chelsea manager Frank Lampard admits that clubs still have a long way to go in confronting this issue.
THE FIRST TEAM
Thursday, BBC Two, 9:30pm
The football theme continues with this new sitcom from Iain Morris and Damon Beesley, creators of The Inbetweeners. It follows three young professional footballers as they struggle to cope with their eccentric American chairman (Will Arnett, aka George Oscar 'Gob' Bluth II from Arrested Development), their mercurial Italian manager, an ineffectual coach and an intimidating team hard-man. I'm afraid I haven't seen this either, folks; things aren't running as normal at the moment, for obvious reasons. But if you enjoyed The Inbetweeners, then chances are you'll dig this too. It's actually the first time Morris and Beesley have collaborated on a sitcom since that massive success, so you would hope that they've returned feeling fully refreshed and inspired.
INSIDE THE FACTORY: KEEP BRITAIN GOING
Monday, BBC Two, 8pm
In this time of national crisis, we need more than ever the comfortingly uncomplicated presence of TV's Gregg Wallace. From the safety of his own home, the avuncular hi-vis enthusiast hosts this lockdown-inspired spin-off from his popular series about the secrets of mass production. Factories are currently dealing with an unprecedented case of supply and demand; Wallace 'returns' to a Manchester factory tasked with producing over one million toilet rolls a day. An hour of Wallace Skyping at his laptop wouldn't make for riveting television, so it's padded out with footage from his previous visit in 2018. Meanwhile, a safely-distanced Cherry Healey visits a Hampshire gin distillery that has branched out into producing hand sanitiser.
A HOUSE THROUGH TIME
Tuesday, BBC Two, 9pm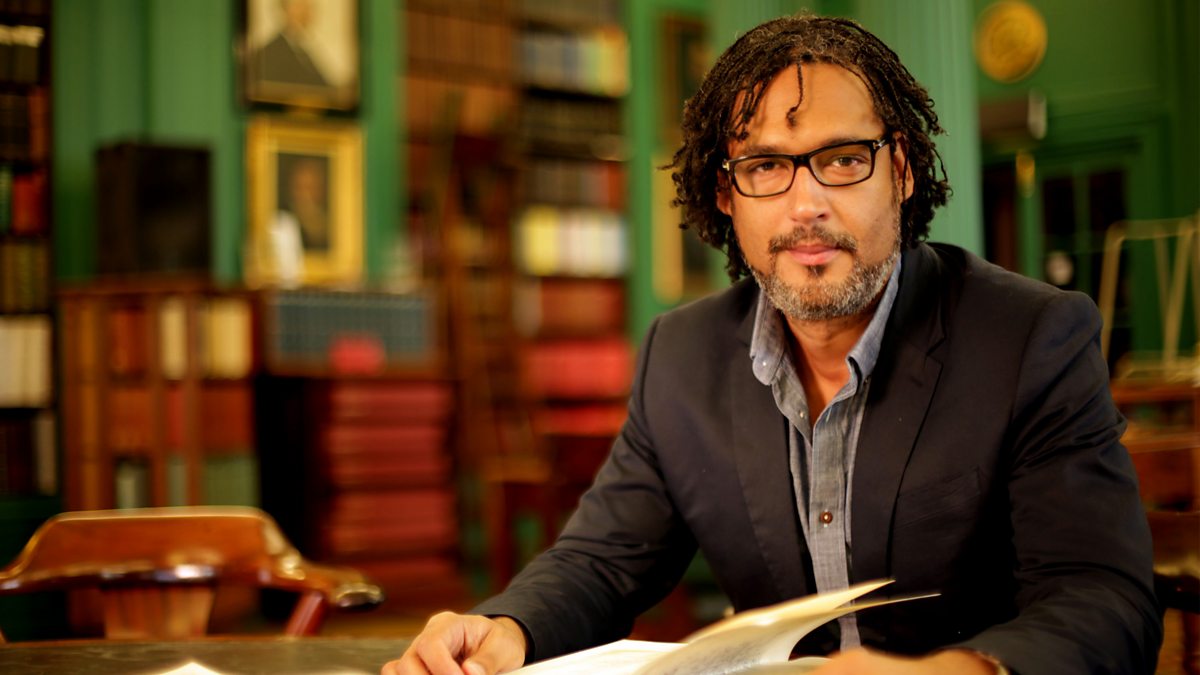 Historian David Olusoga returns for another series devoted to uncovering the secrets of a single British house. His latest destination is an elegant 18th century abode in Bristol. As always, he examines the eventful personal histories of the people who have lived there over the years to provide "a new version of our nation's past." Given that the man who built Number 10 Guinea Street, Captain Edmund Saunders, was a prolific slave trader, most of the stories Olusoga unearths in episode one are deeply unedifying. But only by confronting the horrific details of our past can we shape an honest account of where we've been as a society and where we are now. This winning formula never fails to deliver.
FILM of THE WEEK
FANTASTIC VOYAGE
Tuesday, Film4, 5:10pm
This irresistible splurge of quasi-psychedelic '60s hokum is a sci-fi adventure in which a medical rescue team is miniaturised and injected into an ailing scientist's bloodstream. Unfortunately, one of the crewmembers has nefarious ulterior motives. The special effects are endlessly inventive and the cast, which includes Raquel Welch and Donald Pleasance, treat the whole affair with just the right amount of camp sincerity. Wonderful.
LAST WEEK'S TV
MONKMAN AND SEAGULL'S GENIUS ADVENTURE
Monday 18, BBC Two
Eric Monkman and Bobby Seagull are University Challenge royalty. A likeable pair of mildly eccentric brainboxes, they've quite rightly capitalised on their popularity via spin-offs such as this series in which they drive around scenic Britain in pursuit of some of their favourite scientific breakthroughs from the Industrial Revolution and Victorian eras. Monkman and Seagull, who share an appealing, natural chemistry, are genuinely enthusiastic and knowledgeable guides. Meanwhile, Simon Callow provides suitably rococo narration. It will never be mistaken for a heavyweight science and engineering history lesson, but that's not its M.O. It's a pleasant piece of factual entertainment.
STACEY DOOLEY: LOCKDOWN HEROES
Thursday 21, BBC One
Some much-needed positivity. A flat-bound Dooley put a call out on social media asking for people to get in touch with stories of how they're trying to help others at the moment. Charlotte is a teacher who's making PPE scrubs for frontline workers. Richard and Serena are St John Ambulance volunteers. Jonathan is making sure that the homeless people of Glasgow receive a hot meal every night. These selfless souls shouldn't have to provide emergency support for the NHS, that's the government's job, but our overlords have failed us. Sorry, I was trying to stay positive.