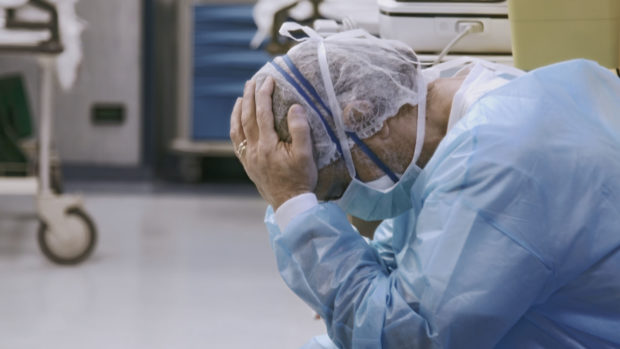 This week, Paul embarks on a troubling round-trip…
NEXT WEEK'S TV
ITALY'S FRONTLINE: A DOCTOR'S DIARY
Monday, BBC Two, 9pm
This stark documentary was filmed inside an overstretched hospital at the height of the coronavirus crisis in Italy. It follows A&E doctor Francesca Mangiatordi as she struggles to care for an escalating influx of infected patients. A shortage of beds has left staff with no choice but to park patients in corridors, sometimes for days. Mangiatordi is exhausted, candid and eloquent. She repeatedly questions the worth of her role in the face of such overwhelming suffering: "When you remove someone's dignity, you leave them with nothing." Gradually, some of her colleagues succumb to the virus. Their experience of treating Covid patients naturally makes them more fearful about their own chances of survival. Meanwhile, Mangiatordi frets about an even more devastating second wave.
THE HIDDEN WILD OF THE MOTORWAY
Tuesday, BBC Four, 9pm
Britain's busiest road, the M25, is a vast loop of soulless concrete. But look closer and you'll find that the natural world has adapted to coexist around it. Inspired by J.G. Ballard and Joseph Conrad, naturalist Helen Macdonald takes a thoughtful stroll around the M25's perimeter in this hauntological documentary. She discovers pretty woodlands and waterways scored to a background roar of traffic; some songbirds have had to alter the pitch of their calls in order to be heard. She also reveals how fungi studies could help to solve the problem of traffic congestion. An enthusiastic, softly-spoken scholar finding hidden wonders in mundane areas we take for granted, this is a quintessential BBC Four joint. We'll miss it when it's gone.
THE SECRET MEDITERRANEAN WITH TREVOR McDONALD
Tuesday, STV, 9pm
You could quite reasonably argue that sunny foreign TV travelogues are the last thing we need to see at the moment. They're a cruel reminder of an increasingly distant time when, finances permitting, we could hop on a plane and bask our blues away on holiday. On the other hand, the sight of genial Sir Trev in sunglasses and an open-necked shirt might provide a fleeting distraction from the misery of life as we currently know it. Which sounds fine in theory, but according to the synopsis – preview copies weren't available – episode one involves Trev boarding a superyacht once owned by Aristotle Onassis and later witnessing a bout of camel wrestling. That doesn't sound like much fun to me. Tastes may vary.
HUEY MORGAN'S LATIN AMERICAN ADVENTURE
Friday, BBC Four, 9:30pm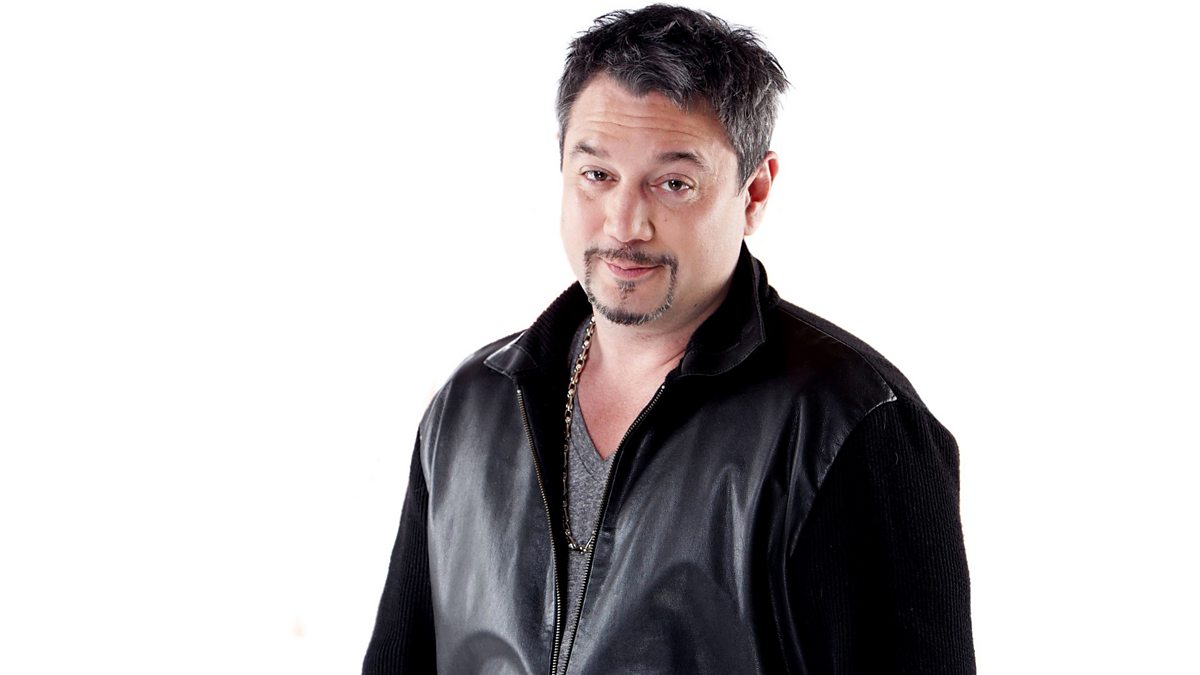 In this vibrant new series, the BBC 6 Music DJ drops his usual tiresome wise-guy act to engage sincerely with the turbulent history of Latin American popular music. His perspiring odyssey begins in Brazil, where ecstatic Samba rhythms continue to represent the defiant voice of oppressed working-class people (Brazil is currently governed by 'the Trump of the Tropics'). This is protest music in its purest most transcendent form; grooving community action. He also covers the bossa nova boom and examines the anti-capitalist politics of the tropicalia movement via interviews with the great Gilberto Gil and, from the magnificently far-out Os Mutantes, Arnaldo Baptista. These musicians challenged the jackboot status quo with some the greatest music ever made.
FILM of THE WEEK
THE LADY IN THE VAN
Monday, BBC Four, 10pm
Scheduled to coincide with the current revival of Alan Bennett's Talking Heads, this splendid adaptation of his autobiographical book and play stars Maggie Smith on formidable form as an eccentric homeless woman who lived for years in a van parked in his driveway. She exploited his good nature, while he fretted about the ethics of using her for material. It's funny and poignant yet never sentimental.
LAST WEEK'S TV
THE LUMINARIES
Sunday 21 and Monday 22, BBC One
This turgid adaptation of Eleanor Catton's Man Booker Prize-winning novel (which I've never read and never will) succeeds only as a showcase for some decent production design. It looks good, but the story, the characters, don't engage at all. It's set on New Zealand's South Island in 1866. Various folk converge to pan for gold. It glistens with a hallucinatory sheen of opiated sweat and grime. The performances are fine and the setting is potentially interesting. There's something to be said here about colonialism, racism, misogyny and greed. The Luminaries crushes that potential into mulch with its awkward pacing and structure. An alienating mess.
THE CHOIR: SINGING FOR BRITAIN
Tuesday 23, BBC Two
Gareth Malone is a smarmy little creep, a tweedy child with an orchard full of apples for teacher. Hats off to every frontline worker involved in this experiment, you're all brilliant, lovely people, but keep a close eye on Malone. He's a government-sanctioned Minister of Music in waiting who can barely disguise his contempt for pop music behind that faux-groovy piano teacher facade. He makes Gary Barlow look like Che Guevara.