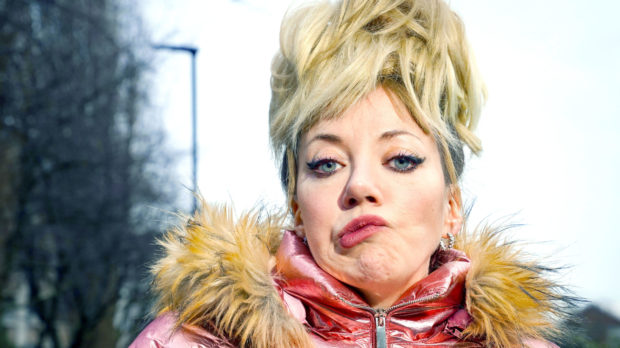 This week, Paul welcomes a new comedy vehicle from Diane Morgan and recommends a powerful documentary series…
NEXT WEEK'S TV
MANDY
Thursday, BBC Two, 9:30pm
Now this, at last, is a proper Diane Morgan vehicle. Hitherto best known as Philomena Cunk from those Charlie Brooker shows and their lacklustre spin-offs, Mandy is written and directed by Morgan. She plays a permanent jobseeker, an insecure buffoon with a fishhook grimace, but Mandy is such an exaggerated cartoon of an unemployable person (at one point she attempts to deny her prominent involvement in a series of online gambling adverts), it's clearly not intended as reactionary social satire. She's weirdly sympathetic. Mandy idly flattening tarantulas on a banana conveyer belt. Mandy getting her bouffant caught in an extractor fan. Mandy and Maxine Peake as estranged Touch the Truck contestants. I laughed. Mandy plays to Morgan's strengths. She's a very funny person with an innate gift for silly, deadpan farce.
ONCE UPON A TIME IN IRAQ
Monday, BBC Two, 9pm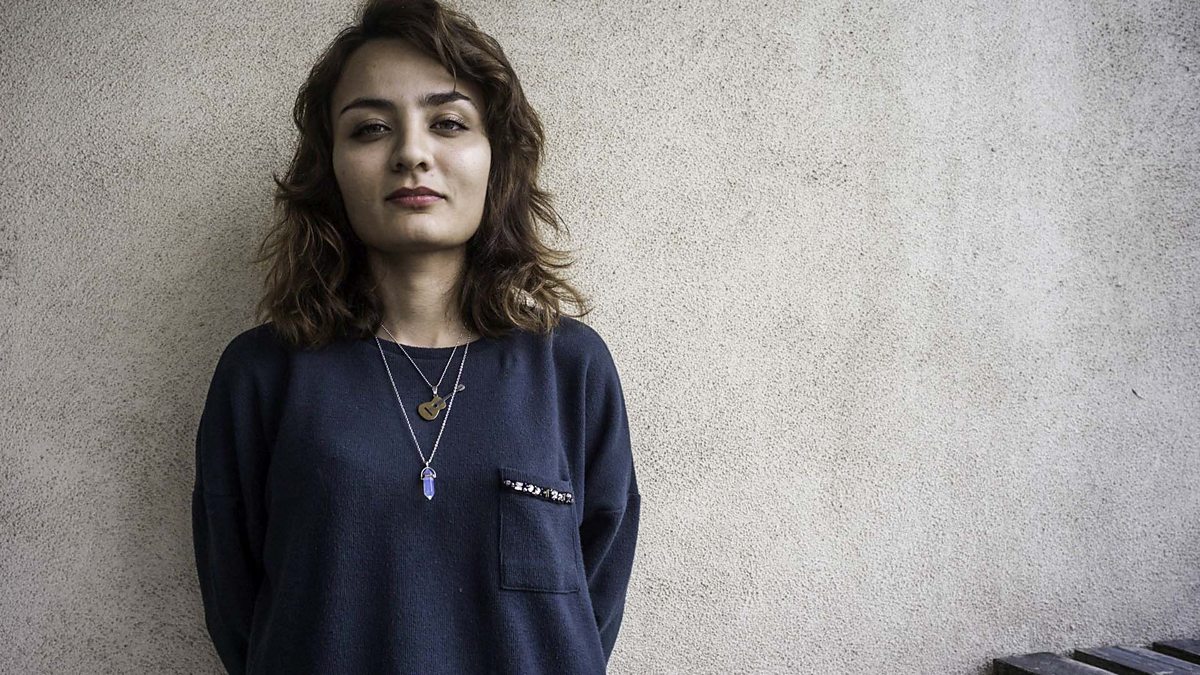 And so, this starkly illuminating series reaches its end. But the story is far from over. In 2011, the coalition forces finally left Iraq. Victory Day. Within a few months, sectarian tensions resurfaced, tensions stoked by Iraq's new placeholder President. America shook his hand and turned a blind eye. Problem solved, folks, nothing to see here. Enter ISIS. The catastrophic legacy of the Iraq war has, as far as I'm aware, never been essayed on British television in such acute human detail. It revolves around a diverse array of talking heads, most of them exhausted, traumatised, by the sheer horror of it all. If you haven't done so already, I urge you to catch up with it on iPlayer.
THE YORKSHIRE JOBCENTRE
Monday, Channel 4, 9pm
I have mixed feelings about this series. Filmed in a busy Leeds jobcentre just prior to the Covid crisis, it confronts Britain's dire unemployment situation (there are 29,000 unemployed in Leeds alone). It follows claimants from various walks of life to illustrate the point that anyone can find themselves in need of benefits, a fact which shouldn't need restating, but one which blinkered people find difficult to comprehend. It features sympathetic insight from jobcentre employees and vulnerable people living on a pittance. It highlights the chaotic injustice of Universal Credit. But… it also strikes a patronising tone at times: "Aww, these likeable claimants all get short-term happy endings!" I, Daniel Blake it ain't. Well-meaning yet uneasily compromised.
GREAT CONTINENTAL RAILWAY JOURNEYS
Wednesday, BBC Two, 8pm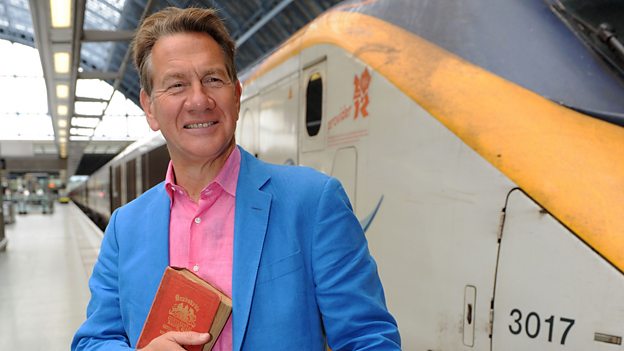 Michael Portillo is living proof that Tory politicians can always reinvent themselves, especially if they affect a sort of ersatz chumminess. If you didn't know any better, you would assume – if you could even be bothered – that this primary coloured slab of uncooked giblets was a harmless train enthusiast; at worst, a tediously sensible village green Lib-Dem. Nah. He's a voracious Thatcherite, a nasty piece of work. Do not trust him, don't ever forget. And here he is again, for his umpteenth series of travelogues funded by the notoriously socialist BBC. This week he's in Germany, where he waxes solemnly about the rise of fascism. It's like being lectured on the dangers of smoking by Keith Richards.
FILM of THE WEEK
BATTLE OF THE SEXES
Wednesday, Film4, 10pm
This comedy-drama does a decent job of delivering its playful yet fundamentally serious message about gender equality. Emma Stone stars as tennis legend Billie Jean King, who, in the 1970s, agreed to play against brash former men's champion Bobby Riggs (Steve Carell). Riggs felt he could triumph over the very best woman the sport had to offer. Nice performances, sweet script, don't Google the ending.
LAST WEEK'S TV
PHIL SPENCER'S STATELY HOMES
Wednesday 5 August, Channel 4
Well this was just appalling. Phil Spencer, a blandly humanoid C-3P0 who makes his genuinely unpleasant Location, Location, Location (so bad, they named it thrice) co-star Kirstie Allsopp look like a fluorescent Mrs Claus riding a rocket to the moon, presides over an offensive celebration of stupid old toffs and their ridiculous houses. Haven't we suffered enough of late? Phil Spencer cooing over a gold-upholstered bath which was once soiled by King Ralph of Freedonia is volcanically insulting. I'm all for mindless escapism, I crave silliness and whimsy; I was amusing once in the '90s. Hell's clanging bells, we don't have to be angry all the time. Imagine how exhausting that would be. But programmes such as this are indicative of the rot at the heart of British society. Tug your forelock, know your place. We're all doomed. Still, Phil had a nice day out. He delivered the bomb.
LOSE A STONE IN 21 DAYS WITH MICHAEL MOSELY
Wednesday 5 August, Channel 4
TV's affable Dr Health is officially a turncoat. Formerly a BBC stalwart, the Johnny Ball of medical advice jumped ship last week to devour some of that sweet Channel 4 dollar. The finger-wagging Covid-19 'lockdown belly' angle felt particularly opportunistic. You're dead to me, Mosely. You've changed.