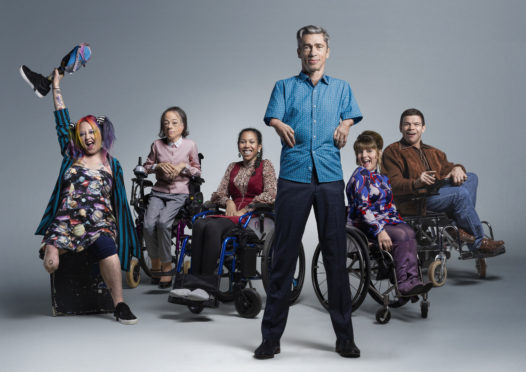 This week, Paul recommends a series of monologues from disabled artists…
NEXT WEEK'S TV
CripTales – Monday, Wednesday, Thursday, BBC Four, 10pm
Curated by the actor Mat Fraser, this absorbing series of six short monologues is written and performed by disabled artists. Their goal: to challenge perceptions of living with a disability. Fraser begins by reliving some of the best and worst auditions he's had over the years. That's followed by Liz Carr as a woman planning to expose a neighbour for benefit fraud, Ruth Madeley as a wheelchair-user in 1968 who has become pregnant following a brief romance, Robert Softley Gale looking forward to greater independence when his parents buy him a self-operated wheelchair, Jackie Hagan playing someone who is about to have a leg amputated, and Carly Houston in a dark tale about a supposed carer.
Food Unwrapped Investigates, Monday, Channel 4, 8:30pm
Social media platforms have recently come under fire for promoting bogus weight loss supplements. In the latest episode of this commendable series, Kate Quilton exposes a money-making racket specifically targeted at vulnerable young people. "At best," says one expert, "these products and services do nothing. At worst, they're potentially really harmful." When Quilton sets up Instagram accounts for fake teenage girls and starts following some celebrity influencers, the feeds are bombarded with adverts for 'miracle' products. She also reveals how easy it is for kids to buy diet pills from Amazon, who decline her request for an interview. Quilton's half-hour report only scratches the surface, but at least it succeeds in drawing attention to an important issue.
Deliveroo: Secrets of Your Takeaway – Monday, Channel 4, 10pm
Will Shu, the co-founder of Deliveroo, will be delighted with this piece of free publicity. Shu noticed a massive gap in the UK's food delivery market when he moved from Chicago to London a few years ago: there was no centralised courier network linking customers with independent restaurants. His brainwave planted the seeds of a multi-billion pound food delivery empire. The programme gains exclusive access to Shu, his posh staff and some of their self-employed couriers. At no point does it mention the controversy surrounding the couriers' low wages and lack of basic benefits. Instead it highlights all the good work Deliveroo did during lockdown. I daresay that's true, but this is a thoroughly objectionable documentary.
Life – Tuesday, BBC One, 9pm
One of 2020's best TV dramas reaches a fairly satisfying conclusion when most of the characters gather for Hannah's wedding. It's a day of reckoning. There are separations, reconciliations, important realisations. It is the final episode of a one-shot drama after all. Writer Mike Bartlett has tapped into some raw emotional truths in Life. It's been thoughtful, moving, and featured standout performances from Alison Steadman, Peter Davison and Victoria Hamilton. When it comes to expressions of silent anguish, Steadman has few peers. I've also admired Davison's ability to be detestable and pitiable simultaneously, and I'll miss Hamilton's affecting blend of cynicism and neurotic vulnerability. My only complaint is that Adrian Lester, a fine actor, was wasted in a relatively minor role, and his 'ghost wife' storyline was rather silly.
Children in Need: 40 Fabulous Years – Wednesday, BBC One, 8pm
Ade Adepitan hosts this tribute to the annual charity telethon. As well as looking at some of the great things it's achieved, he also presents highlights such as that cosmos-bending occasion when characters from EastEnders and Coronation Street intermingled in a special crossover episode. But was it canonical? The debate rages on. We're also reminded of the sketch in which Jon Culshaw delivered his Tony Blair impression to the actual Tony Blair, and that time when Eddie Redmayne appeared on The One Show and bamboozled Alex Jones with his bizarre behaviour. It turned out he was receiving instructions from some children via an earpiece. You know, for charity. The programme also contains plenty of Wogan, which is always welcome.
The Emily Atack Show – Wednesday, ITV2, 10pm
As evinced by her memorable stint on I'm a Celebrity… Get Me Out of Here!, actor Emily Atack is a smart, likeable, naturally funny person. But being smart, likeable and naturally funny doesn't automatically guarantee that you can perform comedy successfully. This threadbare compendium of stand-up and sketches is a minor embarrassment. Her stand-up is trite, her sketches laboured. The overarching theme in episode one is dating, an exhausted comedy topic. Or rather, it's a topic that can only work in the hands of a comedian with some fresh perspective. Atack is talented. She can act, she's a good mimic, but that's all for naught without strong material. I hope she finds a more suitable vehicle one day.
Royal History's Biggest Fibs with Lucy Worsley – Friday, BBC Two, 9pm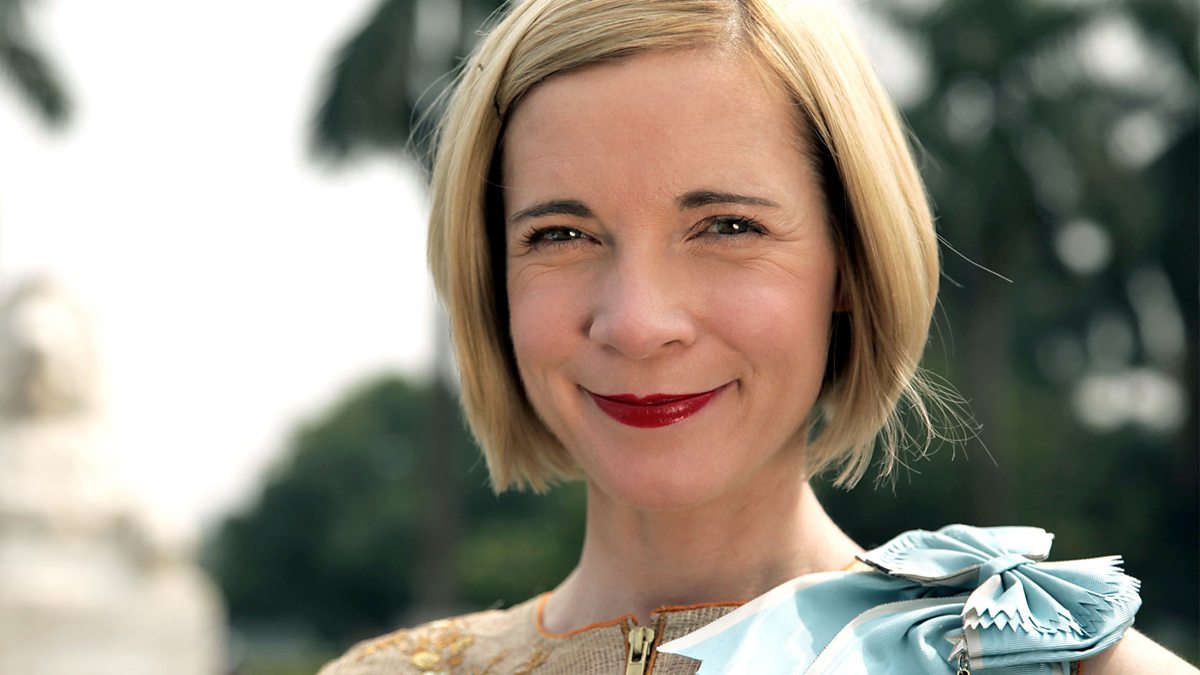 The genial historian returns with a series in which she exposes falsehoods which have been widely reported as historical fact. Her starting point is the French Revolution. Was Marie Antoinette really the cause of all that trouble? No, she was used as a convenient scapegoat. What's more, the people's revolution was actually started by wealthy members of the bourgeoisie. And it wasn't all anarchy and guillotines either, the revolt led directly to some key scientific breakthroughs. Worsley's lesson is so engaging, I can almost overlook my annoyance at the ingratiatingly twee use of 'fibs' in the title. And yes, she does get dressed up in period garb at one point. That's just a harmless facet of her otherwise straightforward shtick.
FILM of THE WEEK
The Band Wagon – Thursday, BBC Four, 8pm
One of the all-time great Hollywood musicals, The Band Wagon stars Fred Astaire on peak form as an ageing star in need of a career revival. But when he signs up for a potentially major new Broadway musical, he's flummoxed by the director's pretentious affectations. It's a warm and witty showbiz satire written by the team behind Singin' in the Rain, and expertly corralled by director Vincente Minnelli. The film's big musical numbers include That's Entertainment!, Girl Hunt and Dancing in the Dark (Astaire in tandem with his dance partner Cyd Charisse is quite something to behold). A glorious confection oozing with class and exceptional talent, it's precisely the sort of escapism we all need right now.
LAST WEEK'S TV
Roadkill – Sunday October 25, BBC One
After a promising start, this busy political drama lost its footing in episode two. The most glaring problem is writer David Hare's naive belief that a politician with a secret child would cause a career-ending scandal in this day and age. In truth it would barely register. I appreciate that he isn't aiming for absolute realism – Roadkill flirts with heightened black comedy – but it has to convince on a fundamental level. It's frustrating, as an angry primetime assault on Johnson and his cronies is a commendable notion in theory. It's certainly more critical of our morally bankrupt leaders than the Spitting Image revival, which plays into Johnson's sweaty, mendacious hands by depicting him as a bumbling fool. He'll love that. But Roadkill is a well-intentioned disappointment, a clumsy satire written by someone only partially in touch with the toxic modern world.
Inside the Bat Cave – Monday October 26, BBC Two
Bats: what are they up to exactly? These nocturnal enigmas were the subject of a revealing programme in which zoologist Lucy Cooke and a team of conservationists studied a Greater Horseshoe Bat colony for four months. Horseshoe Bats are one of Britain's most endangered species. As usual, that's our fault. Using the latest science, Cooke and co took a respectful peek inside their life-cycle. It was packed with interesting information, great footage, lots of whispering and some enhanced audio of a bat munching on dead beetles and moths. So I can now tick that off the bucket list. We also met a woman who looks after lost and injured bats from her home in suburban Kent. Good work, everyone.