As Star Wars: The Last Jedi hits cinemas, Michael Alexander explores the unrivalled links between the Star Wars universe and Tayside/Fife.
Slightly over 40 years ago in a film studio not that far away, the finishing touches were being made to George Lucas' original Star Wars movie in the first of a film franchise that is still going strong four decades on.
Ten films and an extensive media franchise later, the value of the Star Wars franchise was estimated at US $42 billion in 2015 making it the second highest-grossing media franchise of all time behind Pokemon.
As the latest instalment The Last Jedi jumps out of light speed to hit cinemas, there's no doubt The Force is strong in Courier Country with high profile connections between the Star Wars universe's fictional back catalogue and the Tayside/Fife area.
Crieff actor Denis Lawson famously played X-Wing pilot Wedge Antilles in the original Star Wars trilogy – notably the only Rebel Alliance pilot to survive both attack runs on the Death Stars!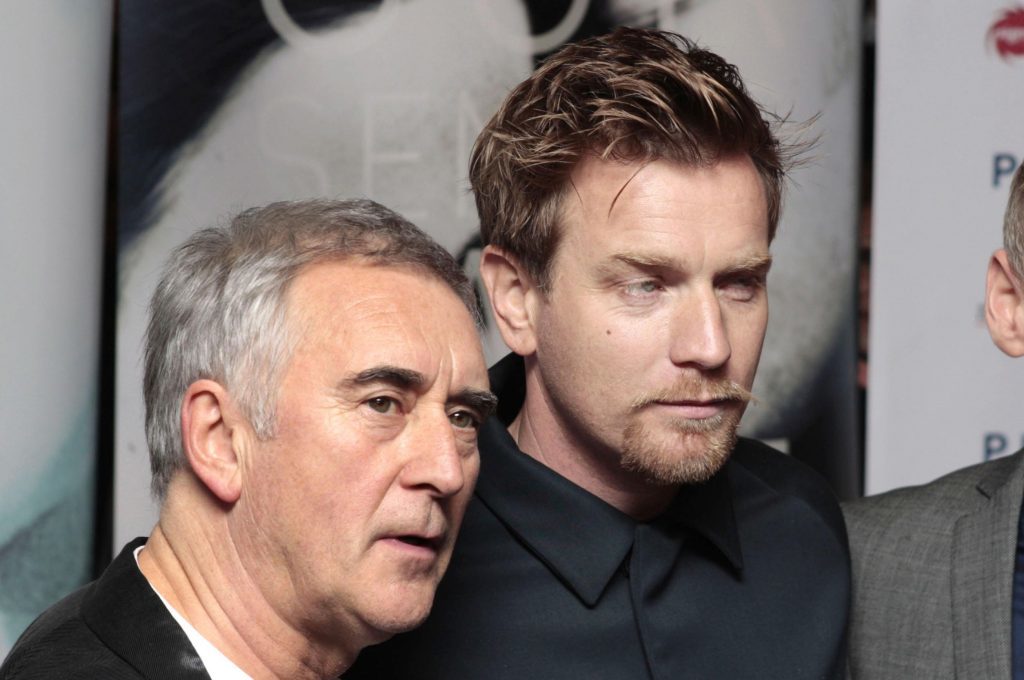 And Lawson is of course the uncle of Crieff actor Ewan McGregor who played a youthful Obi-Wan Kenobi in the Star Wars prequel trilogy.
Let's not forget that the evil Emperor Palpatine was played in the original films by Carnoustie-raised actor Ian McDiarmid.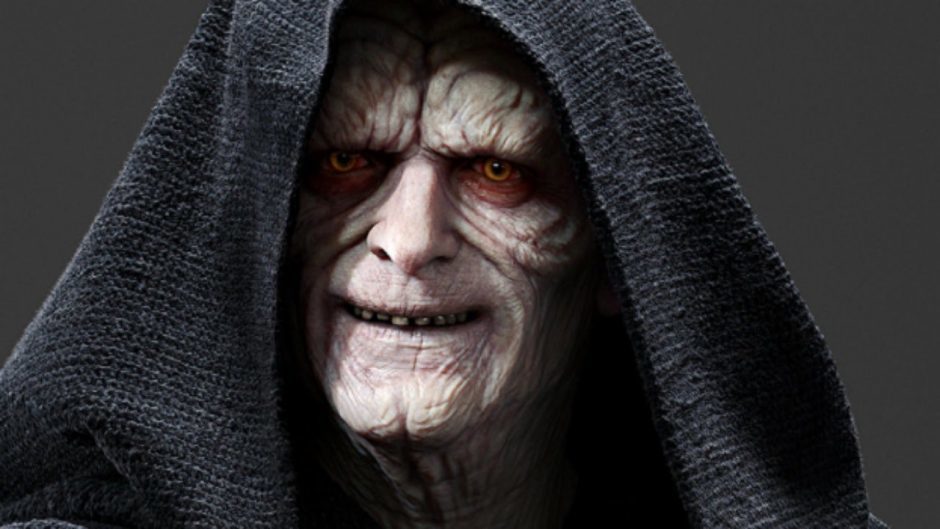 The actor, now 73, first appeared as Darth Vader's master in Return of the Jedi in 1983, overseeing the last stages of the second Death Star's construction.
He returned for the Star Wars prequels in 1999's The Phantom Menace, which is set decades before the original films.
But perhaps some of the most memorable recent local connections have come from that grey zone between fact and fiction.
It's just weeks since police released a statement confirming they were hunting for a man dressed as Jesus who assaulted a fellow Halloween reveller dressed as a Jedi Knight in Dundee.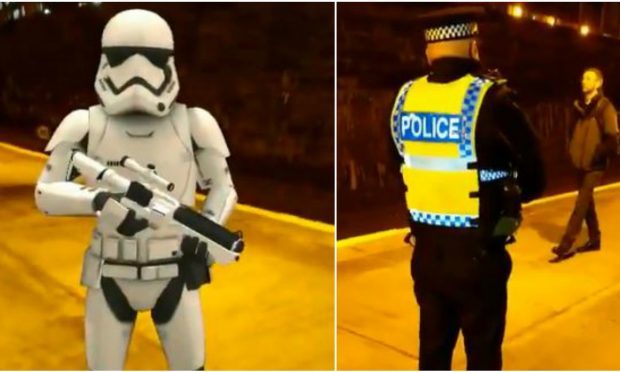 Then on Tuesday a Stormtrooper was spotted with British Transport Police at Dundee Railway Station.
And who can forget Jim Smith's superb 'Darth Vader is a welder from Fife' sketch which became a hit on social media after being aired on BBC Radio Four.
One of the most momentous tributes came in spring this year when Newport film maker Gary Gowans commemorated 'May the Fourth' by recasting Dundee's under-construction V&A Museum as the Death Star in a short film that also achieved widespread popularity.
The 57-year-old senior graphic design lecturer at Duncan of Jordanstone College of Art and Design, who had never used Facebook before, created a short clip that sees the Millennium Falcon shoot from the roof of the V&A Dundee.
The spacecraft is swiftly chased by Imperial TIE fighters as R2-D2 looks on – and the video racked up more than 200,000 views in less than 48 hours.
"I remember seeing the TV adverts being broadcast before its arrival in cinemas in the UK," says Gary of the original Star Wars release in 1977.
"I was 17 and I cannot stress how exciting that was. I loved it!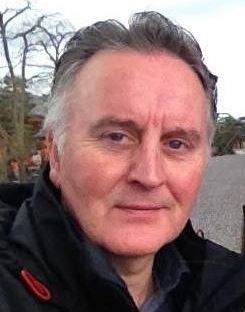 "At the beginning of this year Kengo Kuma's new V&A Dundee building was so redolent of the design of that film, that I couldn't help humming the 'Imperial March' tune every time I drove by.
"That's how I was inspired to make my little tribute video.
"I think the original trilogy endures because we still believe in these characters and we love to be carried on their journey each time we meet with them.
"Those early incarnations are mythic and mystical, full of love, camaraderie, self-sacrifice and adventure, and 40 years on there's a lot of nostalgia there too.
"It is a bit disappointing however to realise that at the end of the day our original heroes end up as possibly the most disfunctional family in the history of the galaxy.
"It was obviously a difficult transition for Han Solo to do the school run every morning when he was used to doing the Kessel run in 12 parsecs!"
Paul Carey, 41, chief projectionist at the NPH Cinema in St Andrews, was on duty in the early hours of Thursday for the midnight screening of the new movie.
He says: "Being born in the late 70s I grew up with Star Wars. It was a huge part of my childhood. Every birthday and Christmas I would always ask for Star wars figures.
"Friends and I would re-create and act out scenes from the films using the toys. It was great escapism.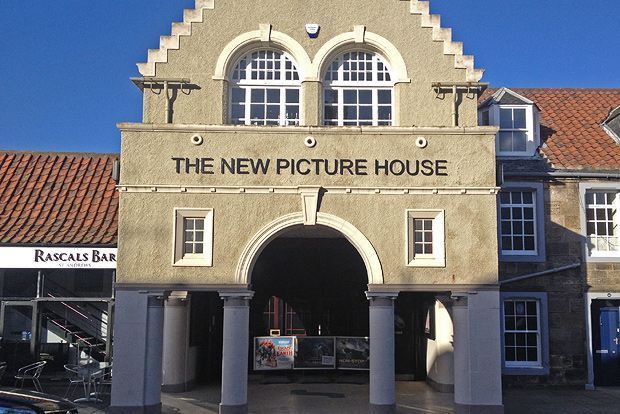 "The films were always amazing to watch and even now looking back as an adult the special effects still hold up amazing well.
"Now with the new Star Wars films they are continuing the story, for the next generation of kids and for the nostalgic adults.
"It was great a couple of years ago when we were showing Star Wars The Force Awakens and seeing families coming in with small kids dressed up as Jedi Knights running around light sabres – and some dads looking even more excited!"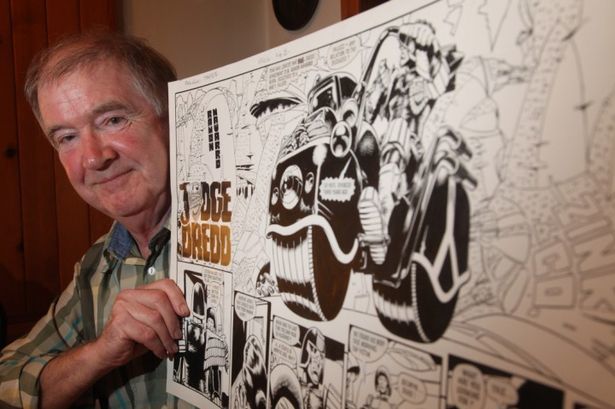 Cam Kennedy, the legendary Judge Dredd and Star Wars artist who helped launch a new postgraduate programme for aspiring comics artists, writers and scholars at Dundee University last year, also praised the appeal of the original films.
He adds: "Star Wars was very unique the first time it started. Something like that had never been done before.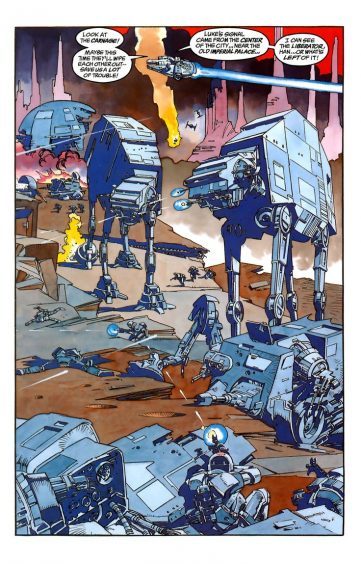 "The people were real shocked when the huge Star Destroyer came flying over your head with no zipper on it, not shaking, no wires.
"They looked at it and said: "It's real!" The special effects reached a quality, that hadn't been seen before – maybe with the exception of 2001 from Stanley Kubrik!"
Star Wars: The Last Jedi is on general release at cinemas now

Darth Vader (head teacher Stuart Clyde) greets his army of diminutive stormtroopers at The Community School of Auchterarder in May 2017.