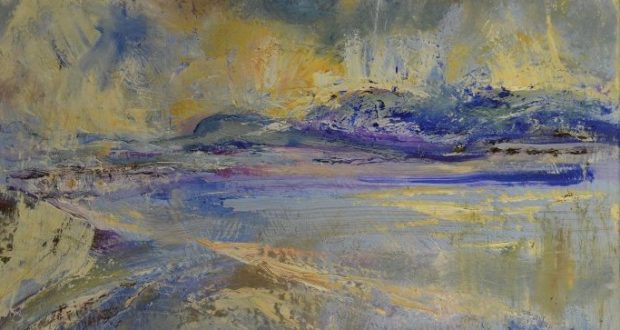 Dundee charity fundraisers are auctioning paintings by renowned Tayside artist to raise money for Marie Cure Cancer Care.
Marie Curie volunteers Catherine Lawson and Antony Sutch, who have both lost a parent to cancer, have organised an auction of pictures of the River Tay, painted by Janet Scrymgeour Wedderburn.
Ms Wedderburn is the creator of major public work in Dundee including the statue of Admiral Duncan in Seagate and a statue of St Columba in St Paul's Cathedral.
A fundraising exhibition of her art held in June raised £15,000 for Marie Curie and it is hoped the auction will make the total even higher.
Antony said: "I've been involved with Marie Curie for over two years as the charity looked after my mum. They did such an amazing job.
"They not only nursed her but provided care for every aspect of her life, as she was really quite anxious. For example, if she was anxious about her kitchen being cleaned they would do it for her.
"I now volunteer as a fundraiser as I want other people in need to be able to receive the same care as my mum did.
"When I met Janet through a mutual friend, she said she would do some paintings to raise money.
"She ended up painting about a dozen, and we then had an exhibition in the Lindores Abbey Distillery. It raised an amazing £15,000 and some paintings were left over from that.
"They're now going to be auctioned online."
There are five oil paintings up for grabs, with bids starting from £50.
Catherine said they would make the perfect Christmas gift for art lovers.
She added: "The colours are just beautiful.
"Anybody who has lived in the Tayside area will really appreciate these paintings.
"The cause is one that is very close to our hearts.
"My mum was looked after by Marie Curie and I've been fundraising for them for 12 years."
To view the paintings and make a bid, visit https://www.jumblebee.co.uk/MarieCurie