VIDEO: Tour art student's incredible V&A Dundee Minecraft recreation – made out of lockdown 'boredom'
By
Blair Dingwall
An art student has used his time in lockdown to re-create a Dundee landmark in painstaking detail using one of the world's most popular video games.
Csian Canave started work on the V&A Dundee in Minecraft last Saturday to pass the time at his city home – scouring through details of Japanese architect Kengo Kuma's waterfront masterpiece in order to get everything just right.
The third year Duncan of Jordanstone College of Art and Design (DJCAD) fine art student said he was motivated to re-create the building after two weeks in lockdown left him longing to pay a visit to the museum.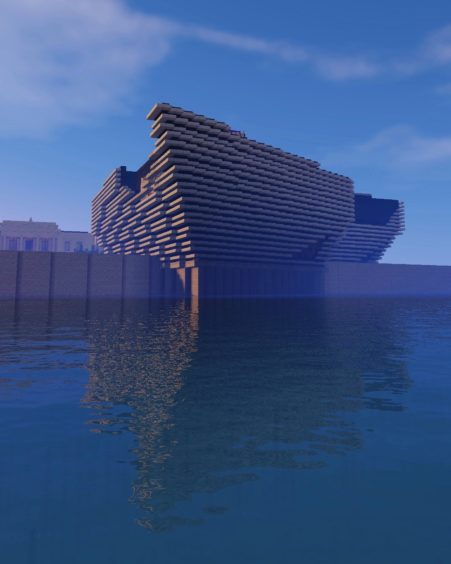 Mr Canave joked his main motivation for the project was "boredom" after returning to the world-building game as a way to socialise with his friends during the coronavirus pandemic.

The 21-year-old added: "Because of the lockdown, I can't really walk around Dundee. We are stuck here so I decided I should recreate one of Dundee's famous buildings.
"I like museums and just art really. I am a fine art student. My works is mainly based on city life. I look around buildings to inspire me.
"I am not much of a gamer. All other games I would be terrible at but Minecraft is like Lego.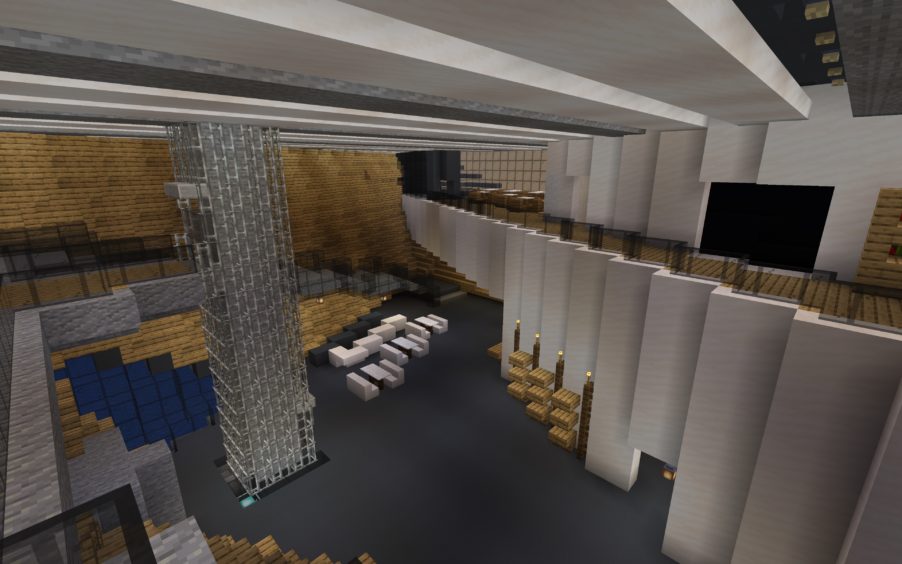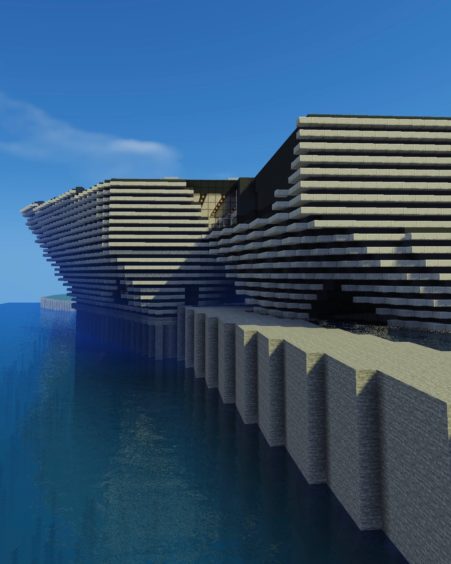 "I used to play this all the time when I was younger – and then exams and university came. Just now I started playing it again.
"We were building in this world and I just built the V&A on the side."
The Minecraft structure is accurate to the real building both inside and outside, and he said the hardest thing to get right was the building's curved exterior.
Mr Canave individually placed blocks to replicate the thousands of stone panels which make up the V&A's striking exterior – itself designed to replicate a north-east Scotland cliff-face.
'It was quite a difficult thing to build': Dundee dad creates spectacular V&A Dundee model out of Lego
He added: "That is probably the most difficult part of building. None of the walls of the exterior are straight. They are all curved. It was challenging to make it look curved.
"It took time. I was using a calculator on my phone to set the angles.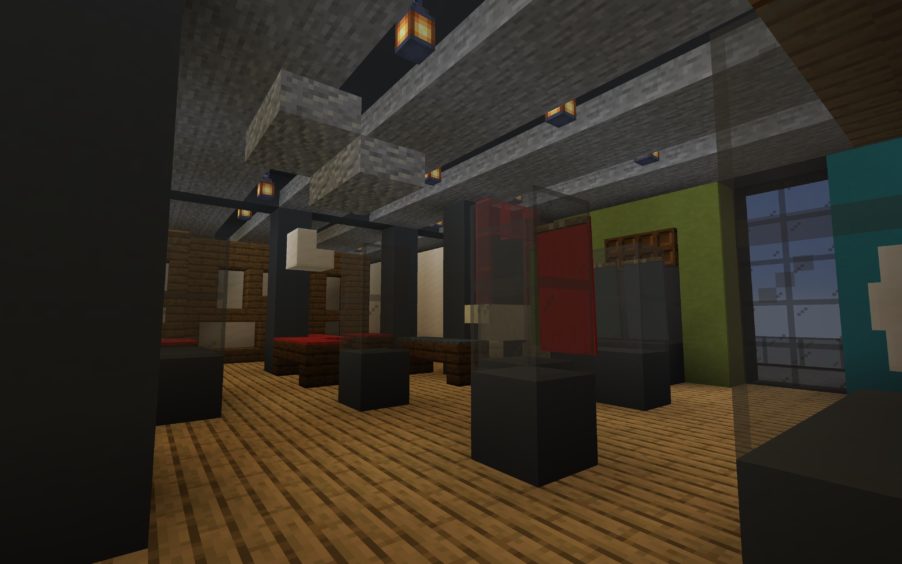 "I managed to find some drawings and blueprints and also I have visited it tonnes of times. I think it is fairly close to it."
Details of the interior are also incredibly accurate – with the Tatha Bar and Kitchen included. The replication of the Design Galleries even includes its display cases.
Can't visit @VADundee Might aswell build my own on Minecraft pic.twitter.com/ZBLFz1XWgN

— CJ Canave (@Csian99) April 9, 2020
He said that designing the rest of the Dundee waterfront would be "straightforward" compared to the V&A.
Mr Canave said: "I think potentially I could. I have got tonnes of time now since we are all in our rooms and houses."
haha thank you 🙂 Its close to done but the main body is there pic.twitter.com/qpu0WyP5dU

— CJ Canave (@Csian99) April 9, 2020
However, longing to get back to work has led him to begin designing DJCAD as his next Minecraft project.
And he admits one of the hardest things for him to cope with during the lockdown is time away from the studio and his fellow artists.
He added: "I just kind of miss working in studios. Having space and being around people I find quite helpful."
V&A Dundee officially opened in September 2018 and in its first year welcomed 833,000 people through its doors.
Kuma said designing the building influenced his work on the National Stadium in Japan — which was due to be the main venue for the Tokyo 2020 Olympics.
Minecraft also has a strong Dundee link.
4J Studios, which is owned by Chris van der Kuyl and Paddy Burns, has developed versions of the game for a variety of consoles, as well as mobile devices, since 2012.
You can follow Mr Canave on Twitter here.