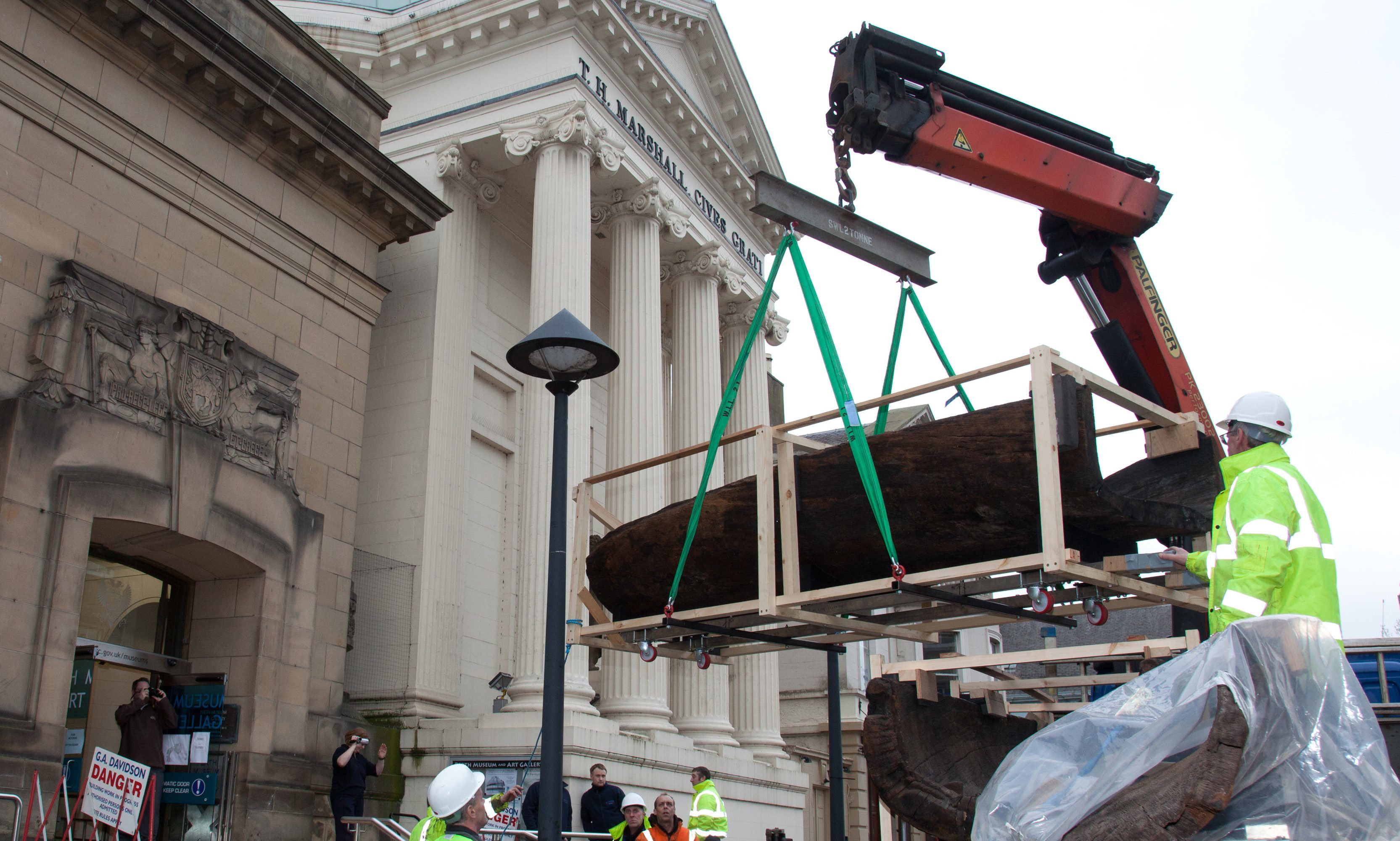 One of the world's oldest boats is being given a new home in Perth.
The city's museum and art gallery is being upgraded to accommodate the 3,000 year-old log boat which was excavated from the River Tay in 2006.
The vessel, carved out from a single tree trunk, will part of a new exhibition charting the region's prehistoric roots from neolithic times, through the Bronze and Iron Age and right up to modern-day Perth.
A group of amateur archaeologists – Scott McGuckin, Martin Brooks and Robert Fotheringham – had spotted the worn but still recognisable prow of boat sticking out from the mud and peat at Carpow, near Newburgh.
After a painstaking excavation, the boat was removed from the waterside. It was carbon-dated to between 1130 to 970 BC, making it an example of one of the first known boats in existence and the second oldest of its kind in Scotland.
After its extraction from the Tay, the boat went on display for six years at the National Museums Scotland Centre for Conservation and Analytical Research in Granton.
It was shown in Perth for a short time in 2012, before it was placed in storage at the Glasgow Museums Resource Centre at Nitshill.
A spokesman for Culture Perth and Kinross said: "Its new home is at Perth Museum and Art Gallery which is being redeveloped to accommodate the boat. The gallery will now tell Perth's story from Prehistory to the present day."
As well as the log boat, new exhibits in the Beginnings display include carved stone balls and Bronze Age swords which were placed into the River Tay as ritual offerings. A massive Iron Age cauldron from Abercairney, near Crieff, will be part of the display.
The gallery will close for installation from Tuesday, March 7 and will re-open on Tuesday, March 21.
While the remains of 30 log boats survive today – the oldest was a stern portion of a log boat, carbon dated to 1800BC found in Dumfriesshire in 1973 – most are in extremely poor condition.
The Carpow boat is not only still in one piece but it also has an intact transom board at the stern.
Culture Perth and Kinross is a new charity trust which was set up to deliver museum, libraries and other services across the region.
The group is also playing a key role in Perth's bid for City of Culture status.