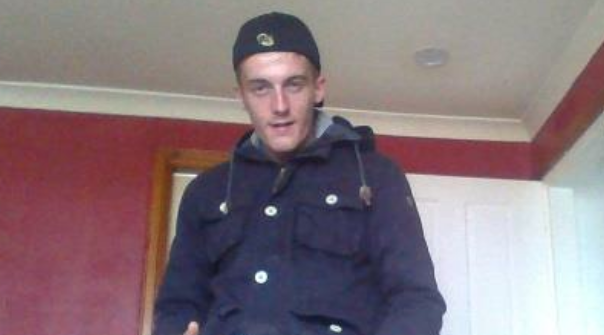 An Angus   'legal highs' shop assistant has been remanded after breaking into the store to feed his addiction to the drugs.
Liam Guthrie became hooked on new psychoactive substances (NPS) before the UK-wide ban on their sale while working at Evape-o-Lution in Montrose.
The 20-year-old appeared from custody at Forfar Sheriff Court and was sentenced to 20 months in prison for breaking into the High Street shop and stealing experimental powders and "herbal" products worth more than £1,200 in 2015.
Depute fiscal Jill Drummond said the store was broken into on February 16 and again on February 22, where Guthrie was captured on CCTV and identified by blood left in the shop after he smashed the front window.
She said: "Liston Pacitti is the owner of Evape-o-Lution and the accused was employed as a shop assistant.
"At 9.30am on February 22, constables found a large hole in the front window."
A CCTV review was carried out and there were blood stains on the counter and till drawer.
Guthrie took 27 packets of "herbal incense", 11 packets of research chemicals, two pellets and paraphernalia for e-cigarettes.
"He was advised he had been captured in the footage," Ms Drummond added.
"His response to caution and charge was 'it's not fair'."
Guthrie, formerly of Montrose Street, Brechin, further admitted causing a breach of the peace while on bail in Newton Crescent, Arbroath on May 18 2015, possessing cannabis in Arbroath on July 18 2016, two charges of shoplifting, and a domestic assault in his home on October 12 2016.
Solicitor Billy Rennie said his client had been engaging well with social work services over the past two years, but new offences had been committed since.
He added: "This was a premises selling so-called legal highs which Mr Guthrie became addicted to."
Mr Rennie told the court Mr Pacitti had since become the subject of a prosecution over culpable and reckless conduct with regard to the sale of NPS.
Sheriff Gregor Murray told Guthrie: "It seems a bit strange to say it, but somewhere in you is a decent person who will no longer trouble the court.
"I hope we see that person soon.
"Meanwhile, I've got to jail you for everything you've done."
A blanket ban on the production, distribution, sale and supply of NPS came into force on May 26 2016.
Offenders who break the new laws face up to seven years in prison under the Psychoactive Substances Act.