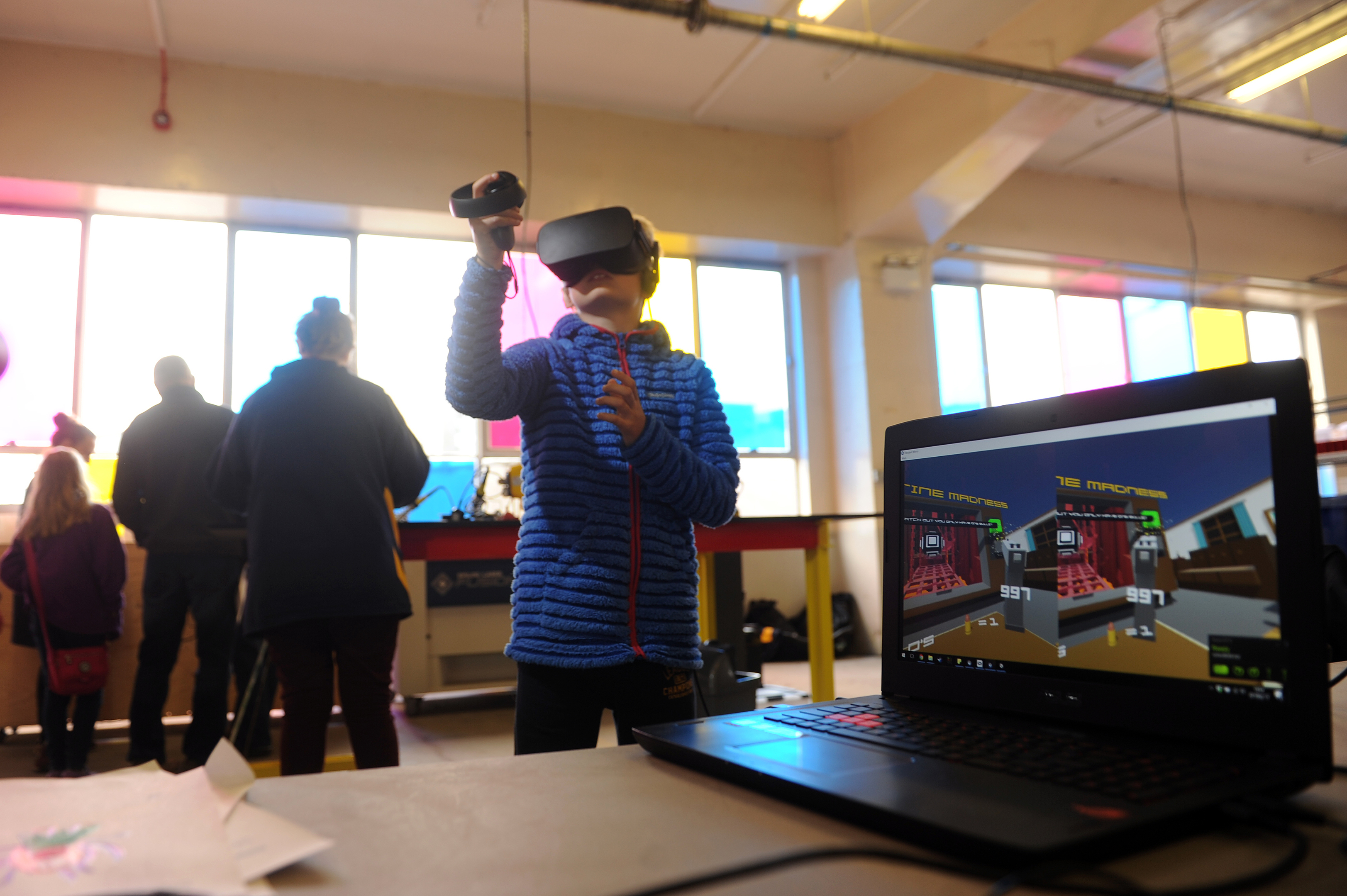 Hundreds of people enjoyed a weekend of art-inspired spectacle at the second annual Dundee Design Festival.
Visitors journeyed through an abstract printed-cardboard interpretation of the city, and contributed to an interactive artwork inspired by a 19th Century factory floor experiment, at the five-day event.
Families from as far away as London enjoyed workshops from some of the world's best designers, and people from Beijing to Berlin checked in on the event via the festival's website.
The festival, which kicked-off on Wednesday, was themed on the concept of the "factory floor" – taking inspiration from the city's industrial past, drawing on its location at the West Ward Works, as well as many of the surrounding and derelict jute mills.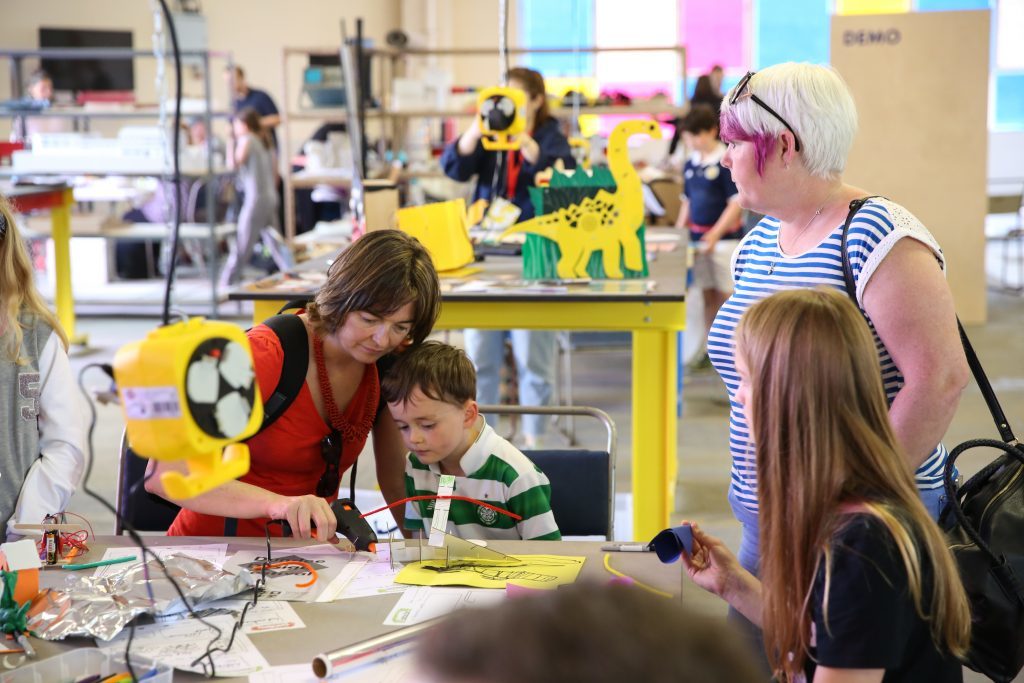 Festival curator Sion Parkinson said one of the many highlights of the festival was watching 30 singers join together to create a "haunting" interpretation of a factory floor.
Composed by local folk singer Sheena Wellington and arranged by musician Alice Marra, it was a choral arrangement with three-part-harmonies, accompanied by a background of whirring
Sion said: "This weekend has been very successful again. The whole theme of this year's festival, factory floor, has worked incredibly well.
"We are very pleased with the demographic which has come through the doors over the past five days, with people from all sorts of backgrounds visiting the factory over the weekend. There were people here with an interest in design, and there were families with young children learning about design who were spending five hours here at a time – which from our point of view is really good.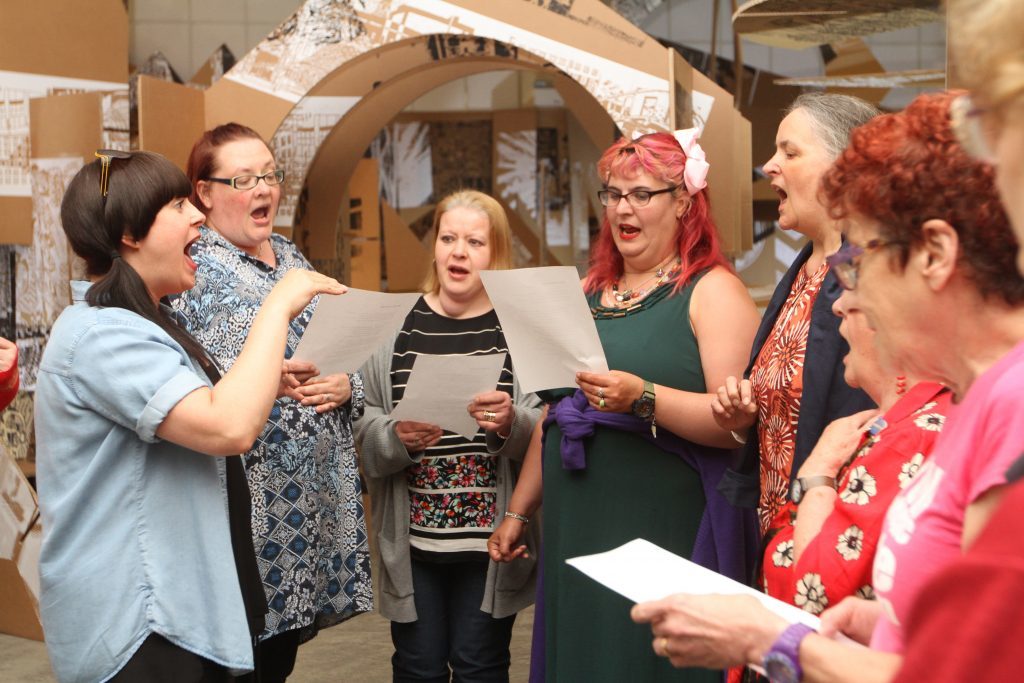 "The Singer Machine Choir was spectacular. Watching Alice Marra bring together a choir, teach them a song written by the brilliant Sheena Wellington, and conduct a group of people who had only just met,  to [the point of] singing a three-part harmony was just brilliant- a real standout highlight and one of my favourite moments of the festival. It was haunting, and invoked Dundee's industrial past and channelled it into the factory.
"Watching people, especially young people, be introduced and work with materials they've never worked with before was also a brilliant part of the weekend. It was a joy to see."
Sion also thanked all of the volunteers who contributed their time at the event, with some coming from art and design backgrounds, while others had just a general interest.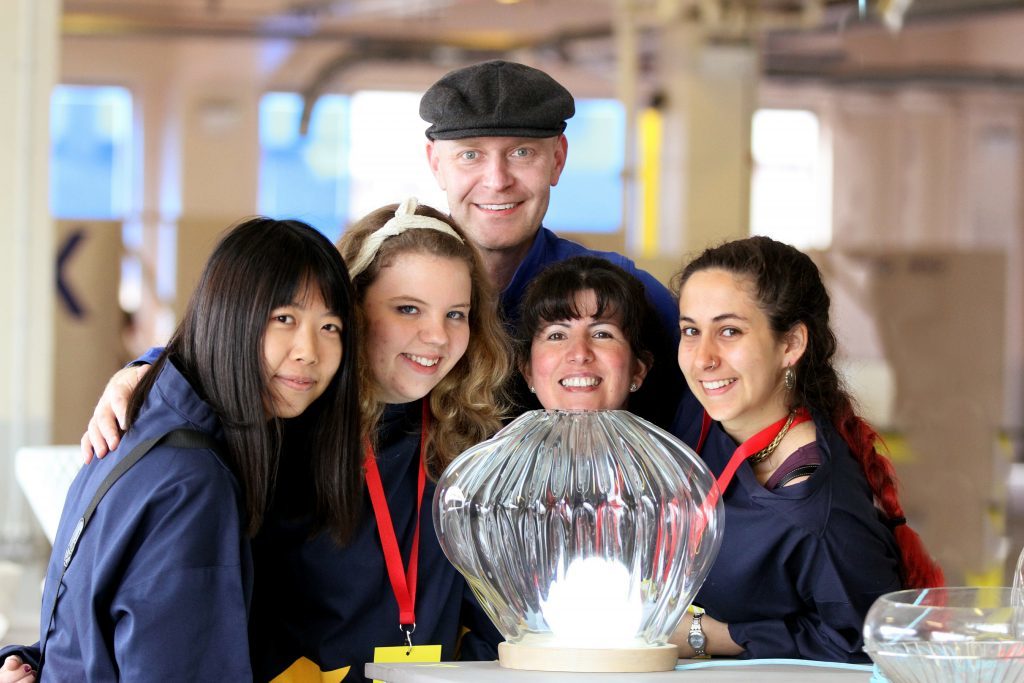 Louise McIver volunteered before starting her course training to be a primary school teacher.
She said: "I didn't know how much was going on in Dundee. It's a really creative place.
"Being here has helped me scope out lots of different ideas of how I can get my primary classes involved when I start my training next year.
"It's important that connections are made across all of the different communities and I feel like the design festival is a great way to do that."