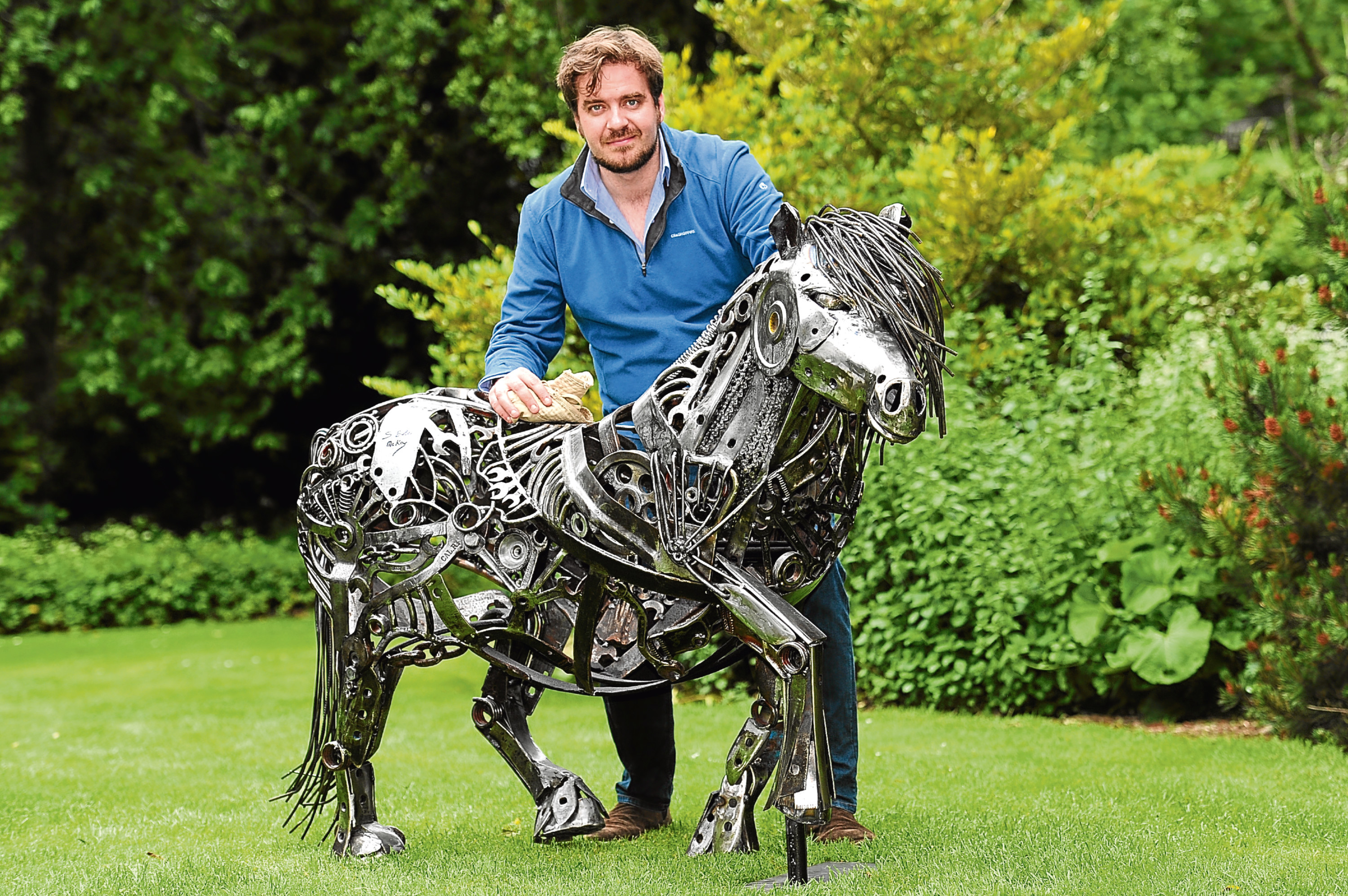 A former offshore oil and gas worker has unveiled Dundee Botanic Garden's newest sculpture – a life-sized Shetland pony constructed out of recycled metal.
Steve Burke McKay's Magnus sculpture is made from old metal pieces and farm machinery parts.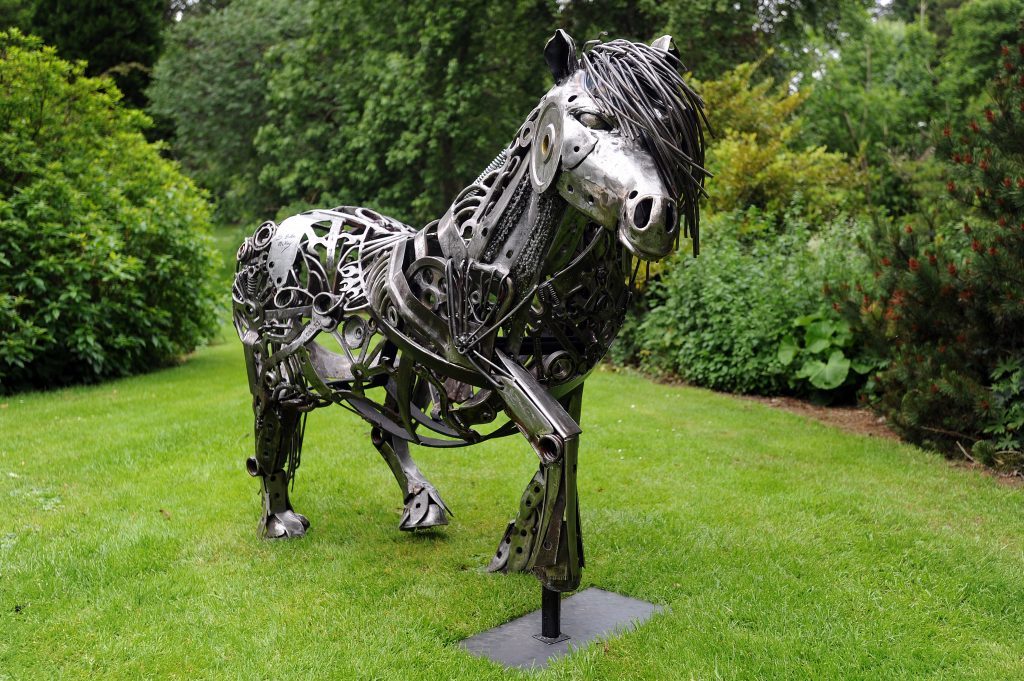 The sculpture will remain on display in the Botanic Garden for the next two weeks, during which time there will be a social media competition for the best photograph taken with it.
Gordon Ramsay, trust development officer at Dundee University, said: "We are delighted to be exhibiting this stunning artwork."