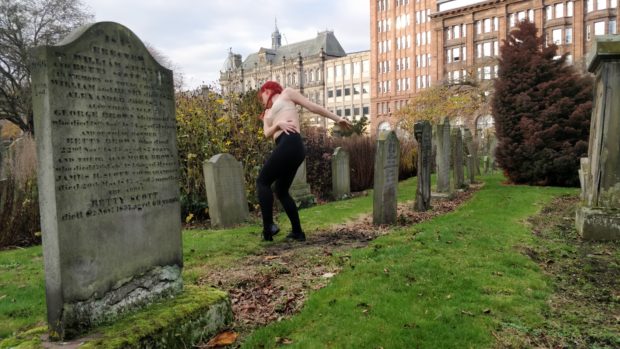 It isn't something you expect to see in a graveyard – a woman dancing in leggings and a bra on a brisk November afternoon.
However, that was the sight greeting puzzled visitors to the Howff in Dundee city centre this afternoon.
Dance student Anna Ottorbeck, 22, was performing while being filmed by fellow students Cara Griffth and Jane Strutt for a course project.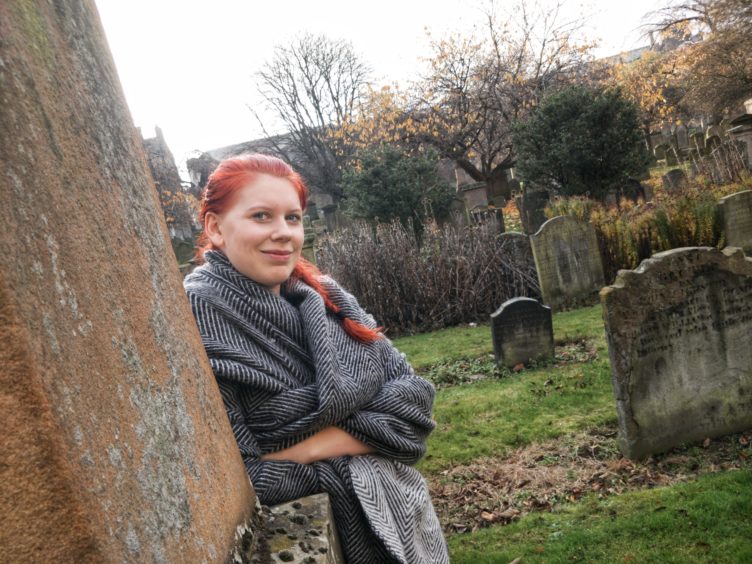 Bemused passers-by and residents in the tenement blocks surrounding the Howff looked on as Anna twirled between gravestones in an impersonation of "wind and trees".
The idea was to mimic the movement of the elements on Orkney, the birthplace of the students, who are now at Duncan of Jordanstone College of Art and Design and the Scottish School of Contemporary Dance.
They explained that Anna was not wearing much clothing as the film aimed to show off the dancer's form and muscle movements.
Anna said: "We picked the Howff as it's a nice location for filming.
"We've been filming here for a while, but last time no one really noticed us.
"Now we have lots of people looking – passers-by are shouting out and the residents in the flats above were laughing!
"It doesn't bother me at all. I want to be a contemporary dancer so I'm not self-conscious about dancing in public, or my body.
"Most people have been very nice. They said I was brave.
"It is a bit cold but the constant movement warmed me up. We did also bring blankets."
Cara added that the film did not yet have a name, and it may even remain nameless.
She said: "This is part of our coursework and a collaboration.
"It is based on the weather we get in Orkney, the movement of the wind and the trees.
"We've been filming for a few weeks and are now towards the end of the project."