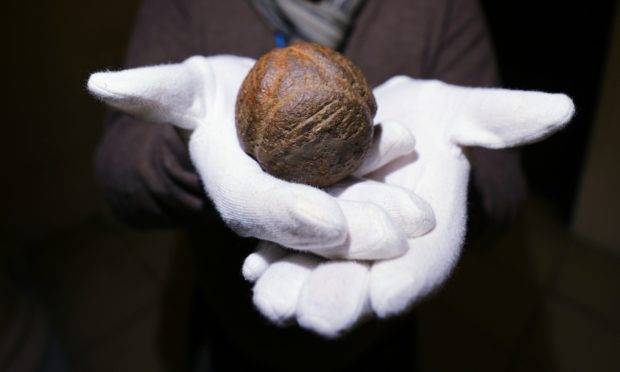 A mysterious carved stone artefact is to go on public display in Perth after a successful fundraising drive.
Local historians and archaeologists are celebrating hitting their fund-raising target to secure the Sheriffmuir Ball, which will now have a permanent home in Perth Museum and Art Gallery.
The ball – which is thought to date from 3000 – 2500 BC – is one of most decoratively carved and southerly examples of its kind.
Around 500 similar artefacts have been discovered across Scotland with experts undecided as to their purpose.
There had been fears the Sheriffmuir Ball was headed for Edinburgh, home to more than a third of similar artefacts.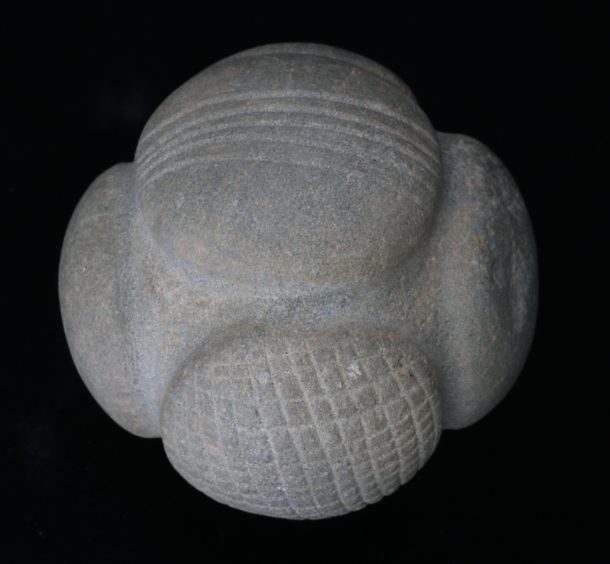 Margaret Borland-Stroyan, archaeology president, Perthshire Society of Natural Science, thanked Courier readers for helping them reach their target in six weeks.
"After your most helpful support for our fund-raising campaign, we feel sure that you will share our delight at the news that our appeal to secure the Sheriffmuir carved stone ball has reached, and slightly exceeded, its target of £1,625.
"Securing the Sheriffmuir Ball for Perth Museum means that it will be kept safe in a place where it can be studied properly and widely admired and enjoyed.
"We should like to express our gratitude to all your readers who generously donated to the fund."
The ball was unearthed on the slopes of the Ochil Hills at Sherriffmuir.
Perth Museum and Art Gallery sought to match-fund a £1,625 grant from the National Fund for Acquisitions, which helps cultural bodies secure important finds.
The museum and its supporters raised the money through an online crowd-funding campaign.
A spokesperson for the museum said funding cuts had made it difficult to support acquisitions without public support.
Experts remain split on the purpose of the 4,000 year-old stones, with some believing them to be weapons, tools, status symbols or a combination of all three.
Examples have been found in the north of England, Ireland and Norway, but most have been discovered in Orkney and the North-East of Scotland.
The Sheriffmuir stone is one of the most southerly of the Scottish balls discovered to date. Experts also say it is one of the most decoratively carved.
Dr Hugh Anderson-Whymark, curator of prehistory at National Museums Scotland, said: "These artefacts have captured the imagination for more than 150 years and despite much debate, we're still not certain how they were used."
Perth Museum and Art Gallery last displayed a collection of Neolithic carved stones in 2011.