One of America's most popular street artists has started work on a huge Perth city centre mural.
Kelsey Montague, who counts pop star Taylor Swift among her fans, began work on a huge design in the Fair City on Tuesday morning using an unusual canvas – the side of a Bridge Lane building.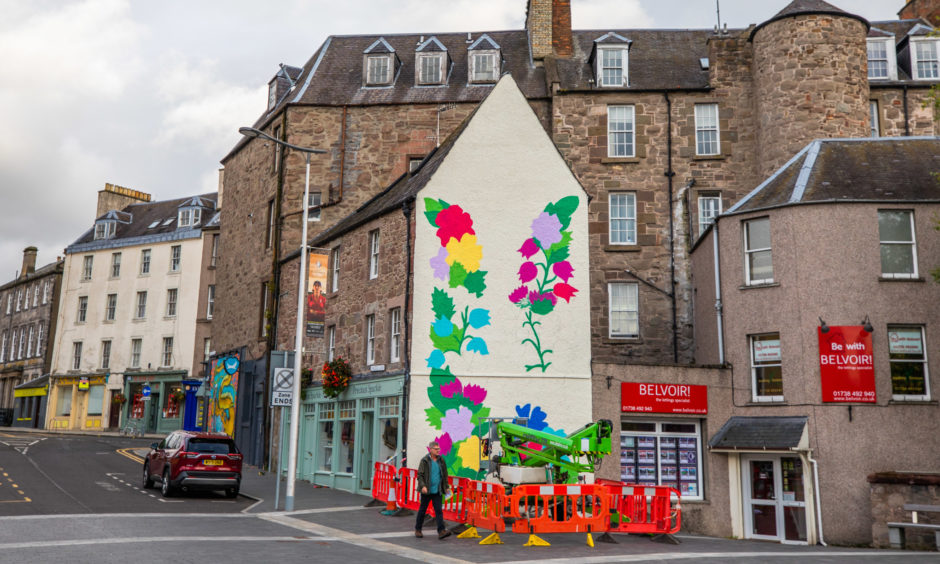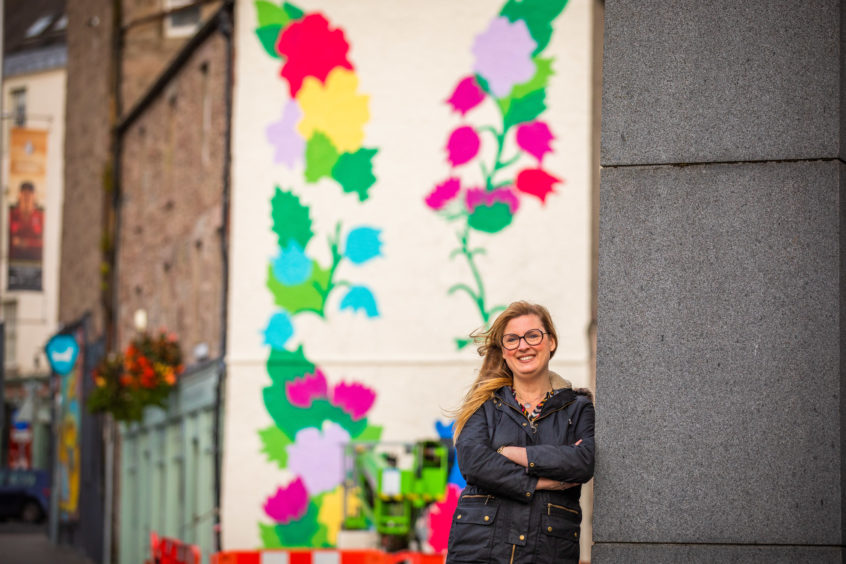 The mural will form part of the City of Light project, which will breathe new life into Perth's streets and alleyways in the hope of inspiring both locals and visitors.
A cherry-picker was brought in to assist Kelsey and her team of three helpers bring the striking artwork to life.
The four women, who flew into Scotland from Colorado, got to work filling in the outlines of a floral design with a variety of bright colours.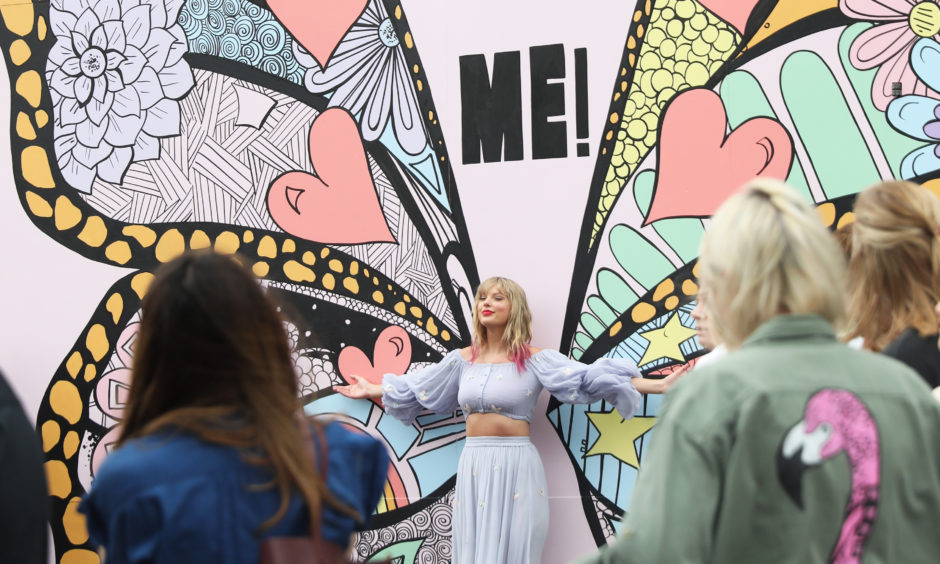 On Tuesday morning Kelsey said her "heart skipped a beat" when she saw the wall that would act as her canvas for the next three days.
REVEALED: Plans for huge Perth city centre mural by Taylor Swift's favourite street artist
And locals are already looking forward to seeing the end result.
Dawn Fuge – owner of Precious Sparkle, a shop located in the building the mural is being painted on – said: "It's extremely exciting and I think we are very lucky to have her (Kelsey) in Perth because there are people in other cities across Scotland wishing that they had this. It's a real boon for us.
"It is taking shape incredibly quickly."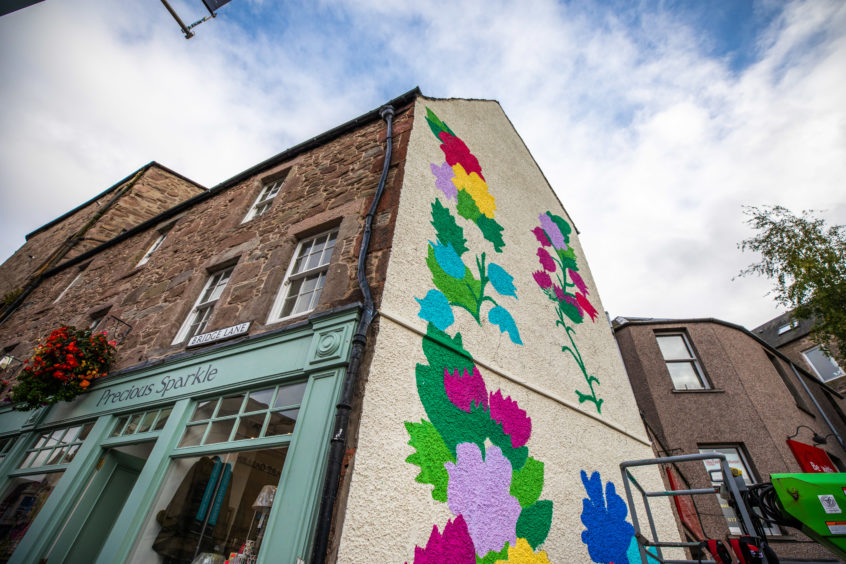 The co-chairwoman of the Perth Traders' Association added: "I think the whole thing about Perth is that we have got a really unique set-up.
"All our main streets are connected by the vennels and the idea to have them draw your eyes down them and make you want to explore by having light installations and different artworks and so forth, it gives Perth another unique selling point, another reason for people to explore and spend time here."
Manager at neighbouring business Belvoir, and Perth City North councillor Harry Coates, said the building was being "beautifully decorated".
He added: "It's quite impressive. I'm sure it will be an asset to the city centre. I think it will be really nice."
Kelsey's career hit new heights earlier this year after she was commissioned to create a mural for Swift in Nashville celebrating the release of the album Lover.
You helped me find my voice as an artist and opened up my path. Thank you Taylor @taylorswift13 pic.twitter.com/fz70VBFv4c

— Kelsey Montague (@kelsmontagueart) April 25, 2019
The Perth piece will be the American street artist's first permanent work in the UK. Her murals can also be found across the US and in Australia and Africa.
The work will be neighboured by an animated short made by students from Duncan of Jordanstone College of Art and Design.
Graduation film Fox Fires will be shown on the new projectors on Mill Street throughout October.
A Perth and Kinross Council spokeswoman said: "The mural being created by Kelsey Montague is just one of the pieces of art planned for Perth city centre.
"Kelsey's work is internationally renowned and encourages the audience to interact and share their personal experiences online; and her ability to harness the power of social media to create uplifting and interactive public art that shines a spotlight on the location it is displayed in."