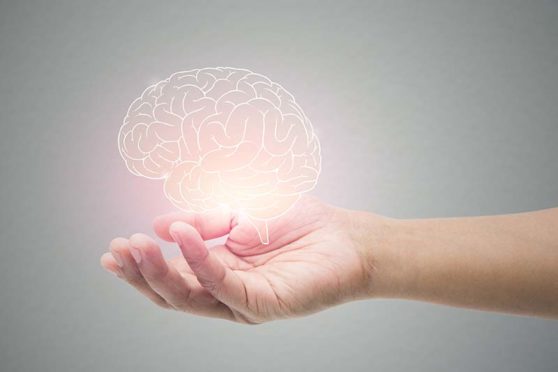 As mental health once again hits the headlines, one Dundee-based clinic is reminding people to seek help if they need it.
Tayside Complete Health has a team of staff whose focus is on mental health.
Dr Mandy Forbes, Consultant Clinical Psychologist, works at the clinic and she explained that talking about mental health problems can have positive impacts.
She said: "We know that there's high quality evidence that seeking appropriate psychological treatment and speaking about mental health problems can be really helpful.
"Giving people support and tools to cope with whatever in life they are dealing with can make a big difference."
Mandy added that although a lot of work is being done to reduce the stigma around mental health, we aren't there yet.
She said: "It is starting to improve and there is more media coverage now, but there's still a lot of work to be done.
"There have been articles about professional athletes who have opened up about depression and other mental health problems and recently there has been a particular focus on men seeking help.
"Mental health problems in the workplace is another area that is receiving more of a focus."
From their modern private clinic in the heart of Dundee, Tayside Complete Health's team of clinical psychologists offer fast track assessment and treatment for anyone experiencing psychological problems including:
Depression
Anxiety Disorders (PTSD, phobias, Panic Disorder, OCD, social anxiety)
Sleep Problems
Work-related stress
Low self-esteem
Relationship issues
Occupational health psychology for best mental health in the workplace
Sexual health problems
Psychological problems related to physical health (eg chronic pain, obesity, IBS, skin)
Mandy said: "Often the psychological aspects of coping with physical health problems can be neglected, and people think that mental and physical problems are separate, which they aren't always.
"People are generally more keen to seek help for physical problems, but there can also be a psychological factor too which can impact on recovery."
The clinic's dedicated Psychology and Sports Service can help anyone involved in sport (amateur or professional) experiencing mental health or psychological problems impacting sports performance.
Tayside Complete Health accepts self-referral as well as GP referral and offer a range of convenient appointment times with no waiting lists. They accept self pay patients and are recognised by most major insurance companies.
Visit the Tayside Complete Health website or call 01382 549088 to make a booking.