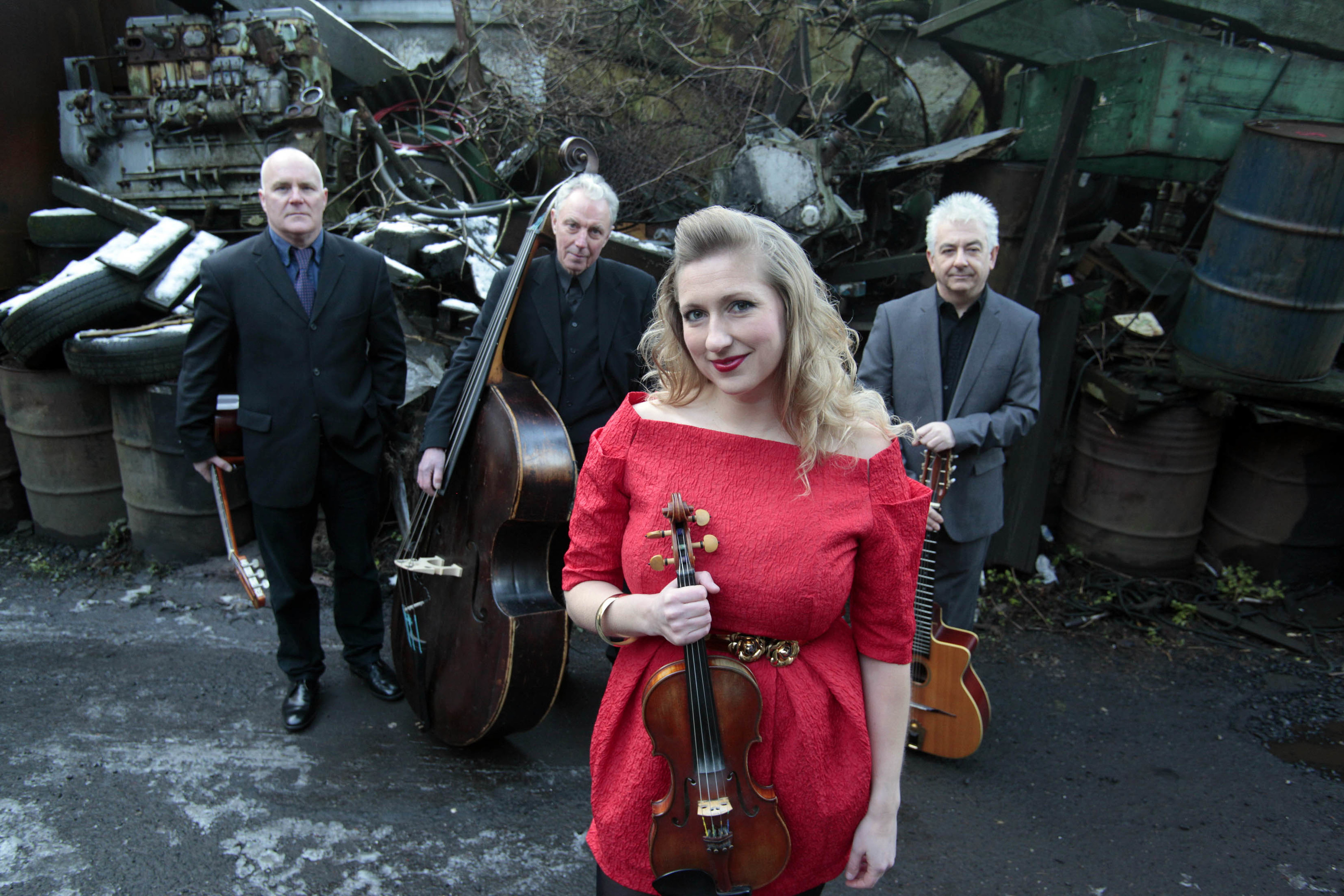 Fife gets a swing in its step as the 11th Fife Jazz Festival comes to venues, big and small, across the Kingdom. The impressive line-up includes something for all tastes, from jazz enthusiasts to those looking to dip into jazz for the first time.
International jazz stars and top artists from the Scottish jazz scene will present a combination of world-premieres, Scottish debuts, and new collaborations; and there will be plenty of Festival favourites too.
This first weekend (February 3-5) features three concerts in St Andrews, with the acclaimed Rose Room; one of the last ever peformances from Blues N Trouble; and Dave Batchelor presenting The Story of Swing, complete with visuals and swing dancers.
Singer Seonaid Aitken debuts a new homage to Ella Fitzgerald in her centenary year at the Rothes Halls, Glenrothes. One of the great figures in British jazz, trombonist Chris Barber, leads his Big Band through a programme of traditional jazz and Duke Ellington standards at Carnegie Hall, Dunfermline. Red Stripe Band return for a rollicking night of boogie woogie, blues, jump jive and swing at Adama Smith Theatre, Kirkcaldy. For the first time, the festival includes Upper Largo in its schedule, with a performance from Strangeness and Charm in the Simpson Institute.
Roger Spence, Festival director, explains what makes Fife Jazz Festival different: "Every significant festival in Fife takes place in the East Neuk but this one is Fife-wide. The majority of the audiences are local and that makes it quite distictive," he says.
"It's the high spot in the year for jazz aficianados and the last 10 years have also proved that we have attracted a lot of people who are new to jazz."
Blues fans should take note as four blues bands play over The Blues Afternoon at Carnegie Hall. The new star of European blues Ina Forsman makes her Scottish debut; Dunfermline bassist Chris Agnew appears with The Troublemakers, Fife band Lights Out By Nine reunite with Al Hughes for a special Festival appearance; and Gerry Jablonski Electric Band close out the show with their stunning blues-rock.
The Festival is thrilled to present Jazz at Carnegie. Using the main house, Tiffanys and The Library, six bands play over three hours on multiple stages, for a single ticket price.
"Everything in the festival is a highlight," says Roger, " but there is a sense of firsts and lasts. Blues N Trouble have been the foremost blues band in Scotland for 30 years, while the legendary Chris Barber is 85 – it's unlikely Fife audiences will have the chance to hear these peeps ever again.
"Sensational young blues singer Ina Forsman, the rising star of the European Blues scene, will be playing in Cupar and Dunfermline for the first time," he continues.
"And of course we are celebrating the centenary year of jazz – 1917 saw the first ever recording of jazz in New Orleans, and it was the fisrt time the word 'jazz' was used to describe the music. In addition, it's the centenray year of Ella Fitzgerald and Seonaid Aitken's homage will include all the great tunes from Broadway and the big band numbers that made Ella Fitzgerald famous."
The bands featured include a rare appearance from American saxophonist Scott Hamilton, playing with superstar Scottish pianist, Brian Kellock; the atmospheric folkloric jazz of pianist, Dave Milligan; Brass Gumbo's funky New Orleans style brass band; the brilliant young pianist, Fergus McCreadie; Ken Mathieson Classic Jazz Orchestra with their vintage repertoire beautifully played; and Colin Steele's stirring and unique distillation of New York Jazz and Scottish folk melody.
There is a buzz around Fife musicians right now and Fife Youth Jazz Orchestra and Inverkeithing Community Big Band are showcased as part of the Festival.
This year, the festival has been extended to include stellar American vocalist Curtis Stigers, who will play at Carnegie Hall, Dunfermline on March 18 with a show that features the iconic songs of Frank Sinatra. His show, One More For The Road,sees him fronting the amazing Ryan Quigley Big Band, recreating the classic 1960s combination of Sinatra and The Count Basie Orchestra. A rare opportunity to hear one of the greatest international jazz and swing singers singing the classic Sinatra repertoire with a top class Orchestra: Come Fly With Me, I've Got You Under My Skin, My Kind Of Town and You Make Me Feel So Young.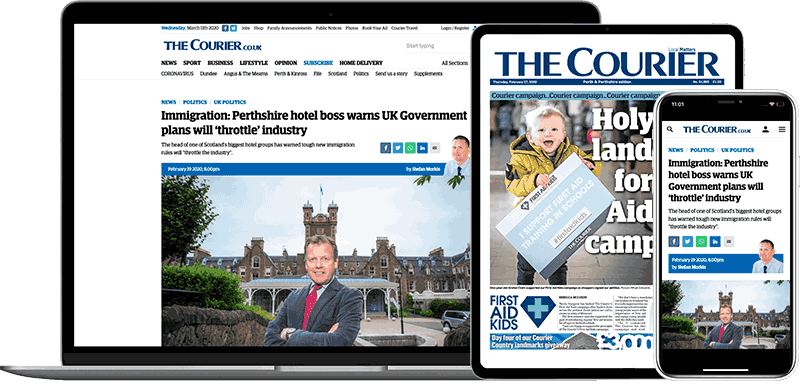 Help support quality local journalism … become a digital subscriber to The Courier
For as little as £5.99 a month you can access all of our content, including Premium articles.
Subscribe