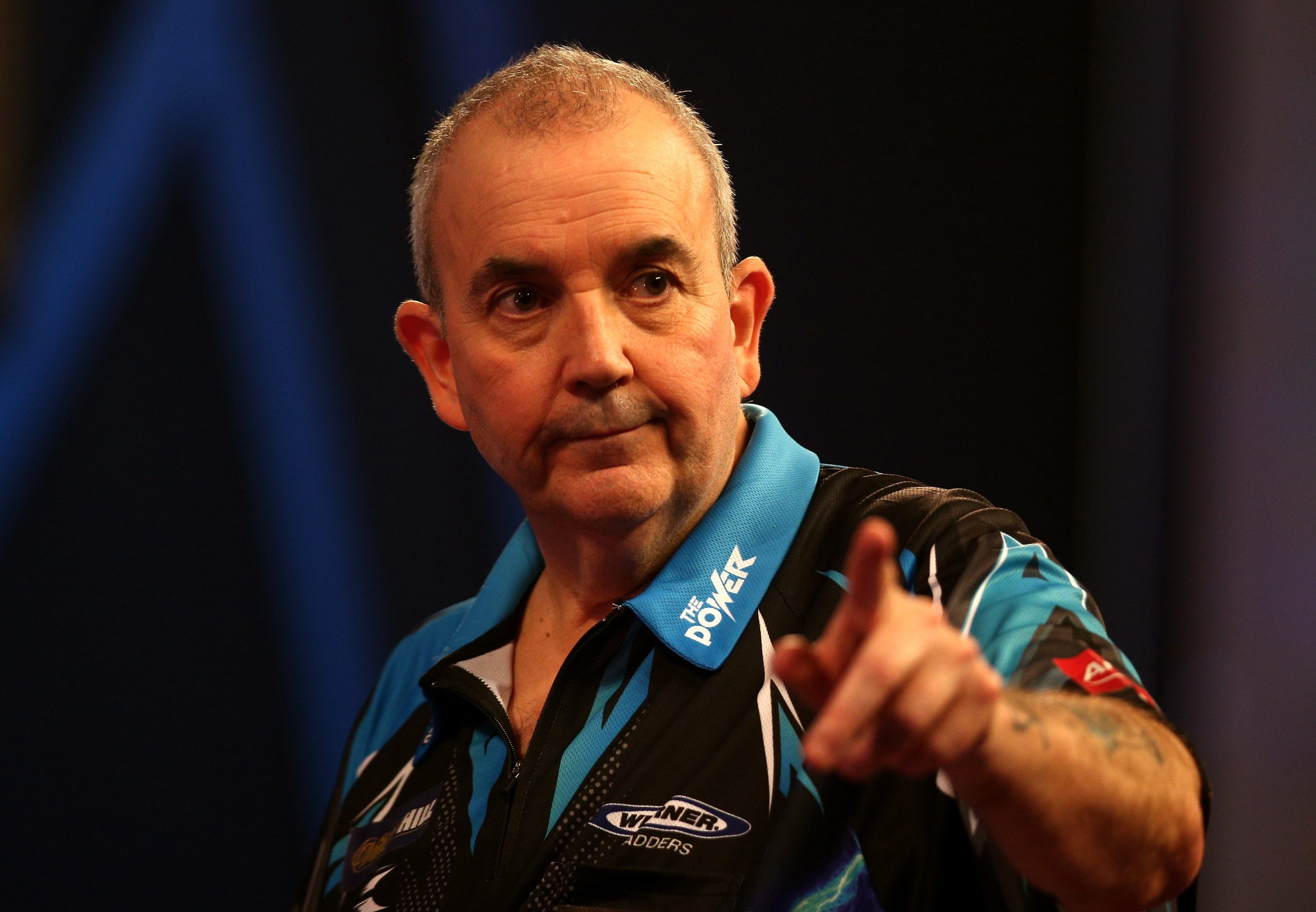 It is as if Lionel Messi  had decided to hang up his boots, Tiger Woods hide his golf clubs in a cupboard or Roger Federer tidy away his tennis racket.
Phil Taylor's retirement, announced in the run-up to last weekend's Masters, will hit darts fans hard when it comes at the end of the year.
You would have to scour the world to find anyone who has dominated his chosen sport as The Power has done.
The Englishman has been world champion an incredible 16 times and has been the pivotal figure as darts has grown in popularity across the globe.
For those who will miss seeing him at the oche, the good news is that he is coming to a venue near you before he puts away the arrows.
Taylor will play his old rival Raymond van Barneveld, who boasts five world titles himself, in a match at the Dewar's Centre in Perth on Saturday, May 13.
The pair will also be facing up at an event at Piperdam outside Dundee the previous evening.
The gala gathering in Perth is the latest in a long line of special darts nights arranged by local men John Ramsay and Barry Leitham of Arel Promotions.
Thus far they have managed to attract stars such as Scotland's double world champion Gary Anderson, current champ and world number one Michael van Gerwen, Adrian Lewis, James Wade, Simon Whitlock, Eric Bristow and Keith Deller.
Taylor's match against his Dutch foe will beat the lot, though.
The occasion will tie in with Perth's bid to be the City of Culture in 2021 and the players will be competing for a specially-made Perth 2021 trophy.
Taylor is certainly looking forward to going head to head with Barney.
Mind you, the proud Englishman isn't expecting total support from the Scots crowd.
Taylor said: "They always like to give me stick but I just see it as a bit of friendly banter!
"It will be a great night but Barney better bring his 'A' game as I will certainly be bringing mine.
"I am really looking forward to this one and both Gary (Anderson) and James (Wade) told me the venue was amazing when they played in Perth in December.
"I heard that the fans were well up for it but that's nothing new with Scottish crowds, who love their darts.
"I am delighted that this isn't just an exhibition night and that we will be playing for a trophy.
"That will add an extra edge, although it's not as if that's needed when Barney and myself meet."
Taylor was asked about the link with the City of Culture bid and he wished Perth well, revealing that he has already seen the positive impact it can have on a city.
Taylor said: "I will be great for Perth if they get it because I have seen the huge difference it has made to Hull recently."
As for the promoters, they are delighted to have pulled off what they see as a major coup.
Mr Ramsay said: "Our last event in Dewar's between Anderson and Wade was the biggest darting event to ever hit Perth, with over 400 in attendance.
"For so many people to come out on a Thursday night a couple of weeks before Christmas was an amazing turnout.
"The event proved a huge success, with the players taking on members of the audience during the evening and finishing with a head-to-head between the stars.
"The fans were in fine voice all evening, chanting along to the familiar darts anthems and walk-on music.
"For the Taylor event in May, we have gotten behind the Perth 2021 City of Culture bid.
"Phil and Barney have won 21 world titles between them and we thought it was too much of an opportunity not to use it to help promote the bid for our home city.
"Both Barry and I were born and bred in Perth and if we can help to boost the campaign then we will be delighted.
"This event seems to have caught the imagination of darts fans far and wide, with tickets booked from such places as Troon, Glasgow, Stonehaven, Inverness and Arbroath."
The organisers have also gotten behind the local darts scene and offered the winner of a competition the chance to play Taylor on the night.
The Perth pub league will go head to head with the city's club league on February 25. The event winner will receive two complimentary tickets along with a leg against The Power.
Tickets for Taylor versus Van Barneveld can be bought direct from Dewar's reception or by emailing info@charge-it-Scotland.com