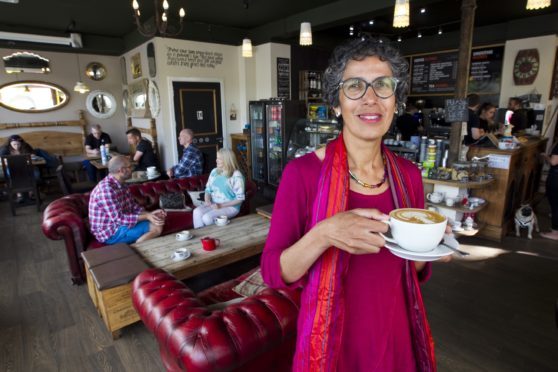 An unusual pop-up cafe that started in Perth has been so popular that it's inspired similar gatherings across the UK – and even as far afield as Toronto.
Founded by counsellor and coach Rachel Weiss, the very first Menopause Cafe took place last year and was such a success that it sparked a Menopause Festival, filled with events for all ages and genders through April and May.
"When we organised our first ever Menopause Café, we knew there would be interest but we had no idea how much demand there would be for this sort of forum," explains Rachel Weiss, owner of Rowan Consultancy, who has also run Death Cafes.
"I watched a Kirsty Wark programme called Menopause and Me and two things struck me," recalls Rachel.
"Firstly, I was 51 and bang on the typical age to start the menopause. Secondly, no one talks about it. I'm the kind of person who likes to know but nobody really tells you about preparing for menopause."
Rachel asked around to see if anyone would be interested in helping to set a menopause cafe up, following the death cafe format.
"It proved to be a very popular idea and when people offered their help I felt obliged to do it then!" she laughs.
"The first one was held in Blend Coffee Lounge in Perth last June and 25 people came, including two men."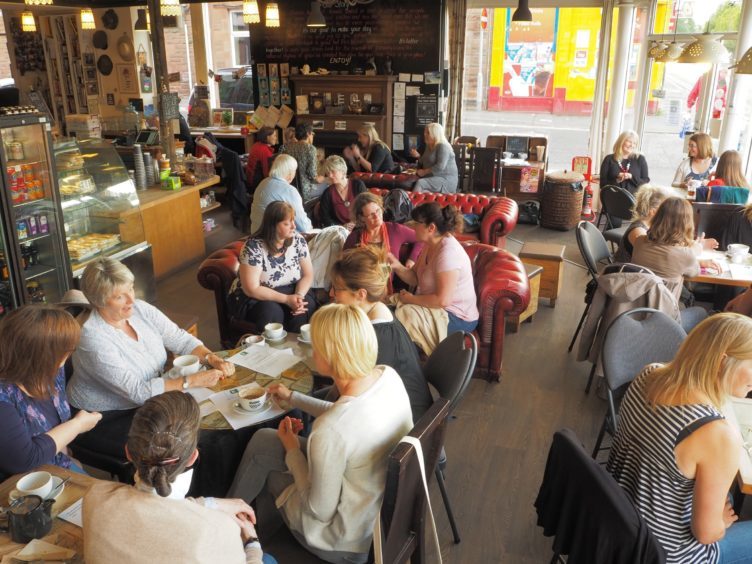 There are now 24 pop-up cafes across Scotland, England and Toronto, and Rachel was thrilled when Kirsy Wark visited last autumn's event in Perth. But, she stresses, it's not a support group for the menopause.
"It's for people to chat and share experiences," she says.
This simple format can have a remarkable effect in the workplace and help employers recognise the importance of supporting staff affected by the menopause. At a recent event, around 30 women from Scottish and Southern Energy Perth attended a lunchtime Menopause Café in their Perth HQ, and the University of Leicester is planning a similar event.
"There are more and more menopausal women in the workplace and because we as women aren't great at talking about it, that makes it difficult for men to talk about it too," Rachel points out.
With the emphasis on fun, events to date have included Dr Laura Jarvis of Tayside Menopause Clinic hosting question and answer sessions on the menopause, followed by a sing-a-long with singer, songwriter and composer Debra Salem, followed by a cuppa and cake. Audiences also listened with rapt attention to style tips from image specialist Edith Adams who explained why colour matters when you want to feel better; how your style personality influences your clothes choices; and essential tips to love your body.
"A lot of my clients are 45-55 age group and they tell me their shape is changing or they're struggling with hot flushes," says Edith, the go-to woman for top tips on how to make the most of our bodies while minimising any challenges.
"So when Rachel invited me to come and speak, my answer was 'oui' without hesitation.
"I focus on well being, symptoms of the menopause and how to dress a body you might not like any more," she continues. "I suggest ways to make the best of your attributes, how to cope with thinning hair and dry skin, accentuating the positives and not focusing on the negatives.
I want to give as much info as I can in the time I have, on colours and styles of garments. But I want to hear what are you experiencing and share that with my clients.
"Since we've been talking more about the menopause, including two men, it's been very interesting and positive."
Rachel agrees that this once-taboo subject is now out in the open.
"The Menopause Cafes, and now the festival, have kick started some significant conversations about what can still be a taboo subject," she says.
"Essentially, we are seeing a gradual shift in the mind set of both women and men, that this is a topic that affects us all and  deserves discussion instead of pretending it isn't happening or being ashamed to talk about it."
With Menopause Café now seeking charitable status as a social franchise, what started in Perth is slowly being replicated throughout the UK and the Perth team have produced a guide to support both individuals and workplaces in running their own events. There's hasn't been one in Dundee yet, so if anyone is interested in starting one…," she says.
"We hope the Menopause Cafes, and the Festival, help women be better prepared and to feel less isolated. It can be an anxious time for many women and once they realise they're not going mad and can share their experiences, that makes a big difference to how they feel. Women in their 70s come along which gives other women hope as they can see there is life after the menopause!
"We'd like to get across the message that it's not all doom and gloom – there are plus points to growing older."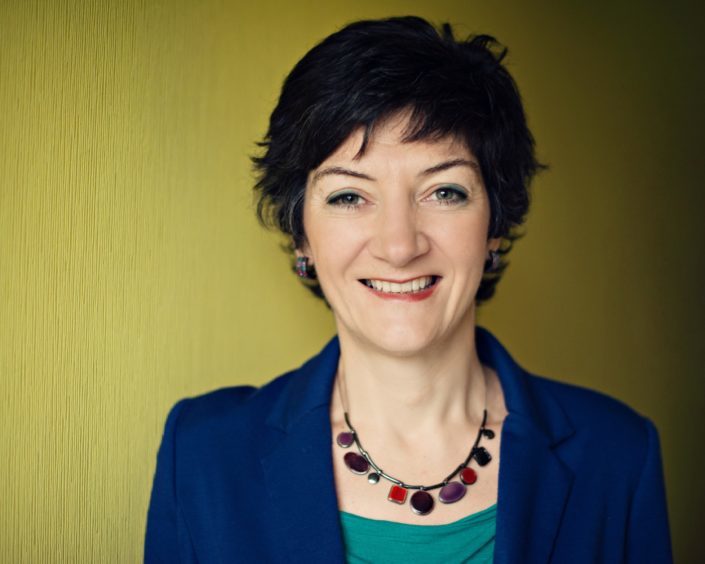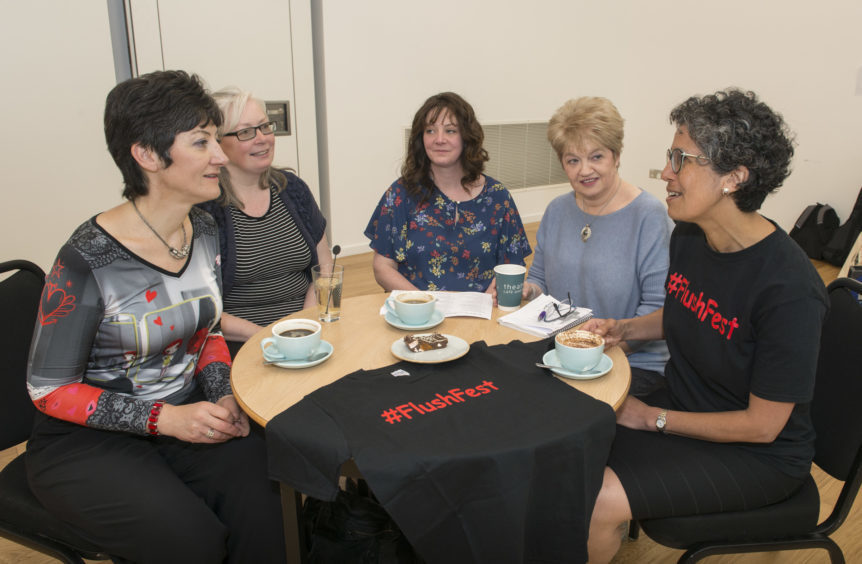 Margaret Reid
"Today was great, all about how how to make the best of yourself. I picked up loads of tips and ideas."
Tricia Turnstall
"It was great discovering what colours are better for me, a concept I hadn't heard of before. Menopause Cafe has been very good, especially to meet and have a chat with other ladies."
Carol Wheadon
"I have been to a few Cafe gatherings. I turned up to the first one with an open mind, and I have had so much fun. I learnt so much from doctors, therapists and about colour and style. It has been very good."
The main benefits women have taken from Menopause Cafes
·         Good to know I'm not alone or going mad
·         Feel positive after talking to ladies in the same boat
·         Very relaxed environment and made very welcome by the #FlushFest folk
·         Very uplifting
·         Feel uplifted and hopeful
·         It's great to be yourself, not judged. I'm more relaxed about being my age!
·         Really felt the camaraderie of women who are/have experienced the same madness of menopause. Thanks a million!
·         Every woman approaching or experiencing peri-menopause should come along
·         Fantastic sense of togetherness. Liberating!
For future Menopause Cafe events and How to Run Your Own Menopause Cafe Guide visit www.menopausecafe.net