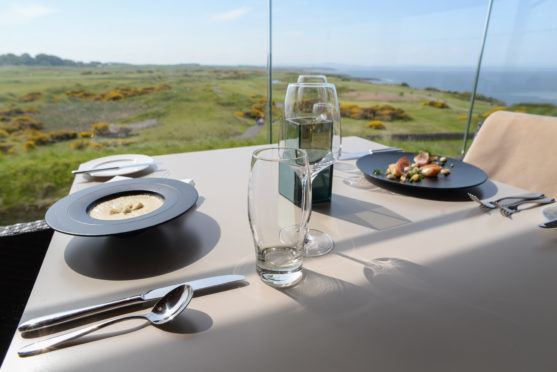 The Bar and Grill is actually in the Clubhouse of the Fairmont rather than the main hotel building, which means that the large windows look out not only onto the prestigious golf course but the most spectacular view of the sea and St Andrews in the distance.
I was glad we had dined here for the view alone – wonderful whatever the weather. As it was, we watched the haar whip around the grass from behind the glass and on a warm evening, tables on the decking are complete with tartan blankets so that the view can be unobstructed.
The dining room did not have too much of a feel of being a clubhouse which I was pleased about. Neither Mr Kerry or I are golfers and so ran the risk of feeling out of place. However, my linen dress and mustard yellow stilettos were as acceptable an outfit as a cashmere sweater and some tartan trews would have been. The atmosphere was not stuffy but relaxed and rather elegant. The main downside was that the same handful of classical music tracks seemed to be on repeat, which became rather noticeable after a couple of hours.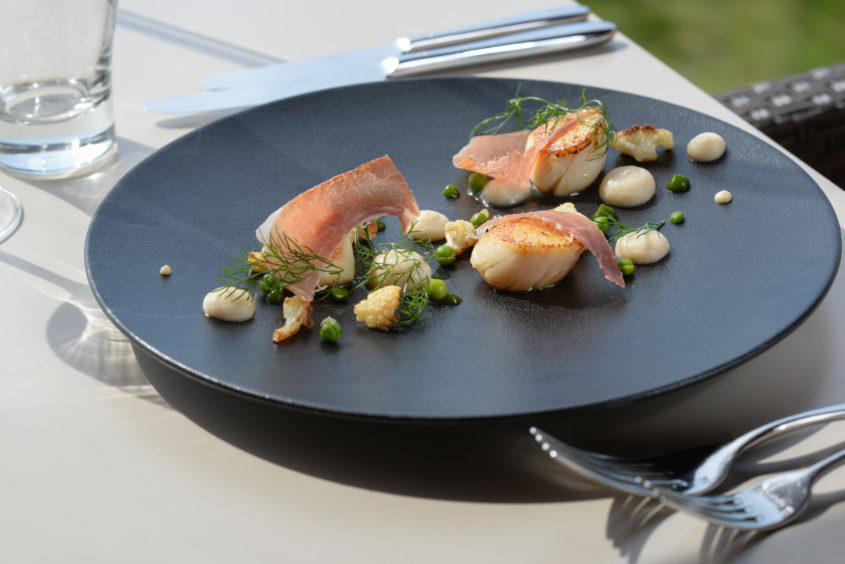 We were greeted with great chat and enthusiasm by the hostess and seated by the window to peruse the menu. I am currently trying to curb the carbs and so I was delighted with the plethora of protein on offer, from steaks to a wide range of seafood. We had noticed the lobster tank at the entrance was empty but were assured that the chef had set some aside for the evening's diners but it was a shame not to see them.
In a restaurant that boasts about its lobster, it would have seemed a shame not to try the bisque which Mr Kerry duly did. A delicate, wide-brimmed sunhat-shaped bowl arrived filled with the decadent, unmistakable liquor. It was appropriately creamy and frothy without drawing away from its sweet yet caramelised depth of flavour.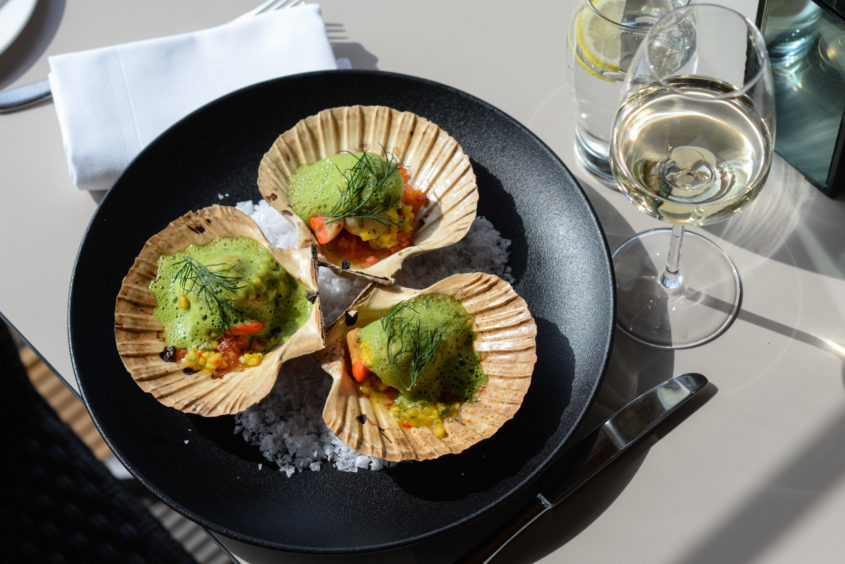 I chose to start with the scallops with cauliflower puree and cured ham. The scallops were cooked perfectly and retained their soft, sweet interior. The helping of cauliflower was subtle to say the least and so I didn't really get chance to appreciate it. There were many other pops of green gels and pea shoot sprouts scattered across the plate to make this a very pretty dish.
Mr Kerrywas tempted by the special of the evening – roasted hake fillet with a butter and herb crust, served with a fricassée of peas and bacon. I love hake as a fish as it has more flavour than haddock while still retaining a meatiness, and this fillet was evidence of that. Sadly, although the vibrance of the green crumb looked very appealing, the texture was rather soft and a tad gritty. It was a shame as a crunch would have added a lovely texture. The classic pea and bacon combination worked to add a salty but sweet flavour and the dish was very nice but not wonderful.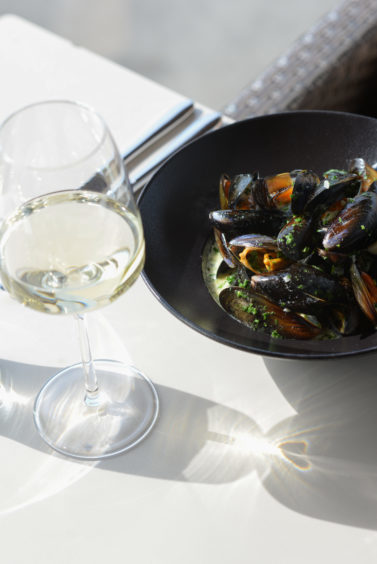 I decided to push the boat out and have the East Coast seafood platter.  I told myself that I wouldn't be having bread or chips or wine or dessert so I would darned well be treating myself to a crab claw. A plate arrived filled with grilled oysters, lobster, crab claw, langoustines and king prawns and, aside from the Berni Inn-style grilled tomato garnish, it looked fabulous. I had already been provided with claw-crackers and meat pickers and so I was ready to rock.  Sadly there was no extra plate for the shells and no finger bowl – just a couple of hot towels once I had finished, which was a shame as I was inevitably going to make a mess.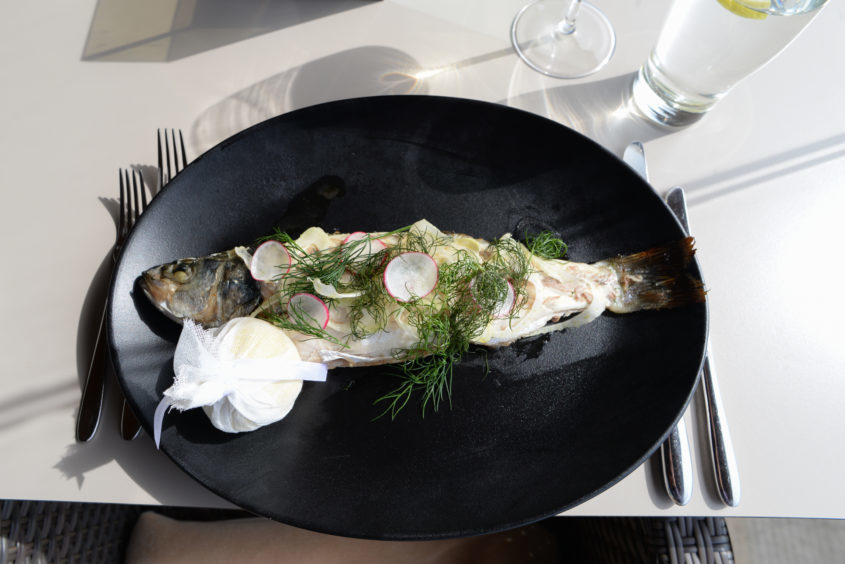 The addition of capers to the grilled buttered lobster was a nice touch and I really enjoyed the oysters which I had only ever had raw up until that point. But aside from that I found the seafood a little lacklustre. The freshness and quality should sing for themselves but the crab claw was dry and the prawns didn't have the juicy texture that I was hoping for. Had I been used to ordering dishes like this all the time then I probably wouldn't have minded but this was a really special treat and I wished I had chosen differently.
All the staff who served us were polite and really cheery. There were a few instances of clumsy etiquette, however – for instance, when we were asked outright, as the card machine was being set up, how much we would like to leave as a tip. Such matters are usually dealt with with a little more discretion but I truly feel this is not a bad reflection on the member of staff whose only fault was over-enthusiasm, but on management itself for lack of training.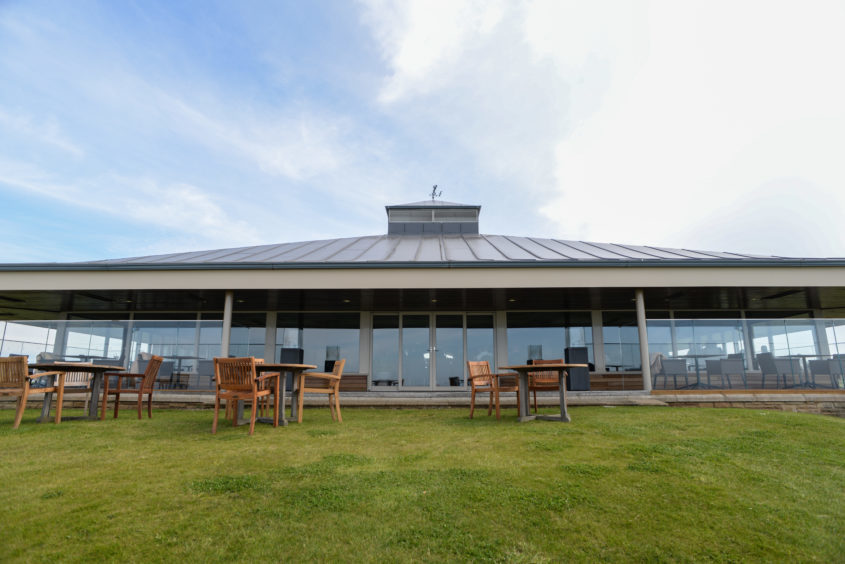 Overall, the setting of the St Andrews Bar & Grill is truly stunning and we enjoyed a long dinner gazing both outwards and at each other. Although there were a small cluster of disappointments, an afternoon on that decking with some chilled oysters and a bottle of Muscadet would still be rather special.
Info
Price: Seafood bar: £7 – £69; starters: £8-£18; main courses: £18-£58
Value: 7/10
Menu:  8/10
Atmosphere: 8/10
Service: 7/10
Food: 7/10
Total: 37/50
Info: The St Andrews Bar & Grill
Address: The Fairmont Hotel,  St Andrews, Scotland, KY16 8PN
Tel: 01334 837000
Web: www.standrewsbarandgrill.co.uk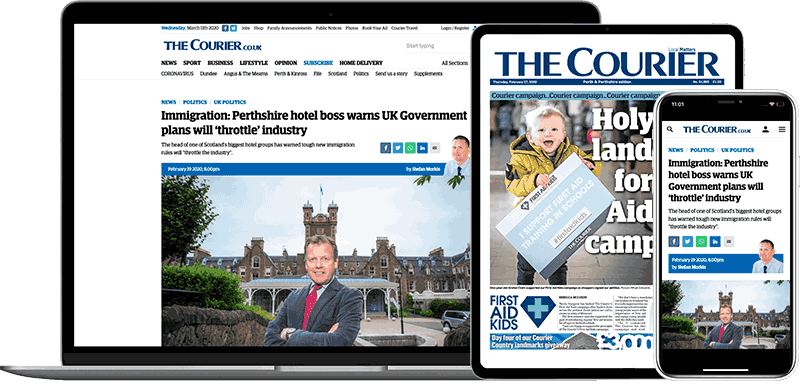 Help support quality local journalism … become a digital subscriber to The Courier
For as little as £5.99 a month you can access all of our content, including Premium articles.
Subscribe