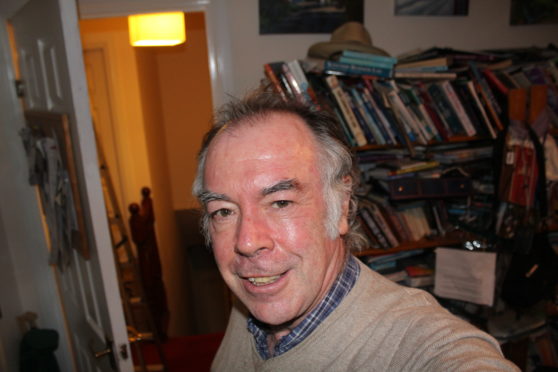 When Dundee author Rod McKenzie heard that his short story Beer, Loathing and Air Piracy was to be included in book commissioned by the Scottish Book Trust, he was over the moon.
"I was really chuffed as I had been trying to get a piece into the SBT annual book for five years," the semi-retired immunology researcher and lecturer reveals.
Back in January, Irvine Welsh launched the SBT's campaign around the theme of 'rebel', and people from all backgrounds and experiences were invited to submit their work.
Hundreds of stories from across the country were collected before a panel selected 29 of the stories for inclusion in the Rebel book, which also includes published authors such as Sara Sheridan, Jo Clifford and David Eyre and forensic anthropologist, Professor Dame Sue Black. Although Rod has been writing poetry since he was 16, he didn't start writing fiction till 2005 when he joined Nethergate Writers in Dundee.
"Now I'm semi-retired, I have more time for writing projects," he says, "in particular, a novel set in the 80s in a bar in Canada, composed of interlinked short stories.
---
---
"I've always been a bit of a people watcher and I enjoy describing and creating micro-communities and seeing how characters interact within them," he explains.
"I'm inspired by overheard conversations in bars and on buses, jobs I've done in the past, big ideas from science and technology like the effect of AI and robots on society.
"My writing style is quite impressionistic – I seem to favour the underdog, and the flawed hero or heroine."
His winning short story Beer, Loathing and Air Piracy (published under the pseudonym Doc Boy), describes how an in-flight visit to the toilet generates ludicrous consequences.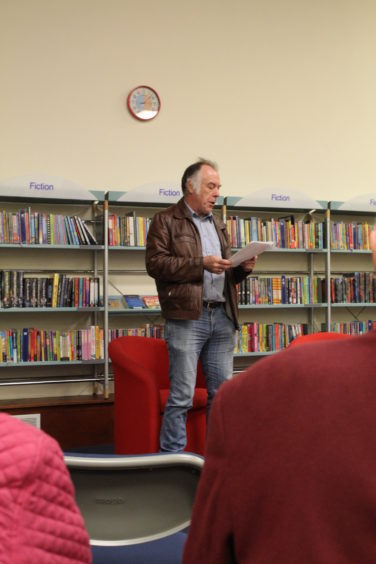 "The way it's written, as a story within a story, owes inspiration to the 'gonzo' journalism approach of US journalist and author Hunter S Thompson.
"Best known for his novel Fear and Loathing in Las Vegas, Thompson pioneered a style of journalism that often included the reporter as part of the story via a first-person narrative," he explains.
SBT is distributing 100,000 copies of Rebel across the country as part of Book Week Scotland celebrations, which runs until tomorrow. As a writer and an avid reader, Rod believes that Book Week Scotland is invaluable. "It promotes literature as an alternative source of entertainment and, because it encourages participation, it feeds the streams of creativity and probably has a positive effect on literacy," he says, before offering his advice to budding writers.
"Ideally, join a writing group for support and feedback," he suggests. "Take note of constructive criticism, but believe in your ideas; read voraciously, including what established writers say about the craft; establish a writing routine; try to get your work in front of an audience and see how it flies; and, most importantly, write because you enjoy it.
"One of the best bits of advice that I got came from Professor Kirsty Gunn from the Dundee Uni creative writing programme – she told me to enter competitions and establish a writing CV."
You can read all the stories in Rebel at www.scottishbooktrust.com
Nethergate Writers are holding a book signing for their recent book 50 Shades of Tay at Waterstones in Commercial Street, Dundee, on December 6, 6 pm-7pm.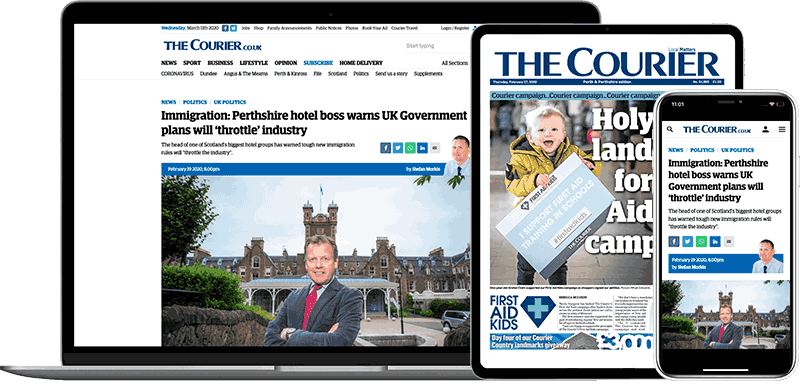 Help support quality local journalism … become a digital subscriber to The Courier
For as little as £5.99 a month you can access all of our content, including Premium articles.
Subscribe