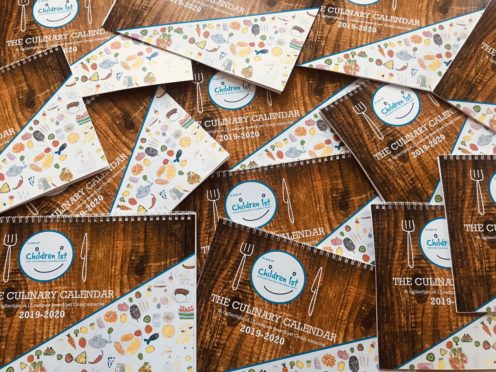 By combining their love of food with a desire to raise money for charity, a group of nine trainee solicitors from Blackadders LLP in Dundee have come up with a unique culinary calendar, discovers Caroline Lindsay.
Each year, Children 1st, Scotland's national children's charity, run a Dragon's Glen competition in which nine teams across Scotland pitched a business idea to a panel of Dragons in October and, in return, receive an investment of £500. They then have five months to turn their investment into £5000 or more to help support vulnerable children.
"We were keen to be more involved in the local community and raise funds which would help children both locally and nationally," says trainee solicitor Robyn Lee.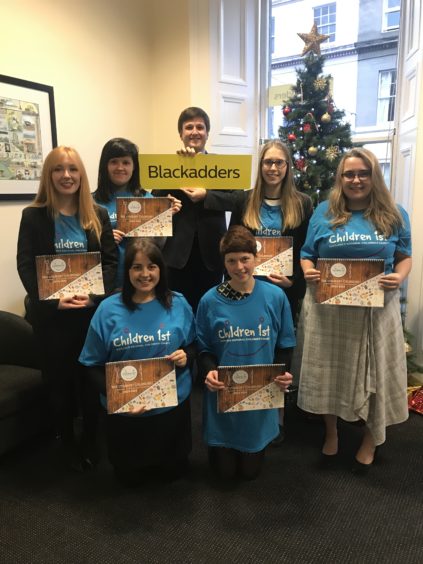 "As passionate foodies, we were also keen to support the growing food scene in and around Dundee and approached a number of local restaurants to sponsor a page in the calendar and provide a recipe for the month," she continues.
The 15 participating restaurants include Rama Thai, Gallery 48, The Old Course Hotel in St Andrews, Malmaison to name but a few and the drawings in the calendar were created by local pupils at Ardler Primary School as well as some of the staff's children.
"Drawing inspiration Children 1st we felt it important to include children in our project," Robyn explains. The pupils were asked to draw pictures of their favourite foods and the only condition we placed on this was that it should be as colourful as possible.
A combination of a calendar and a recipe book, the staff at Blackadders hope the Culinary Calendar: A Collection of 15 recipes from East Coast eateries will become a keepsake to hold on to beyond 2019.
"It's safe to say that the day-to-day life of a trainee solicitor does not involve creating recipe calendars," smiles Robyn. "It was exciting being able to try our hands at something which was entirely new to us all.
"Being passionate about food is one thing, but being able to bring a recipe calendar to life is another thing entirely. It's been great working closely with new people within our firm and also various parties outwith the firm, including the restaurant owners/managers, school charity co-ordinators, printers and events organisers for various Christmas fairs. We've also received support from other local businesses in promoting and selling our calendars," she continues.
"Ultimately, we are extremely honoured to have been involved in a project which sees all the vital funds we raise going to some of Scotland's most vulnerable children and families."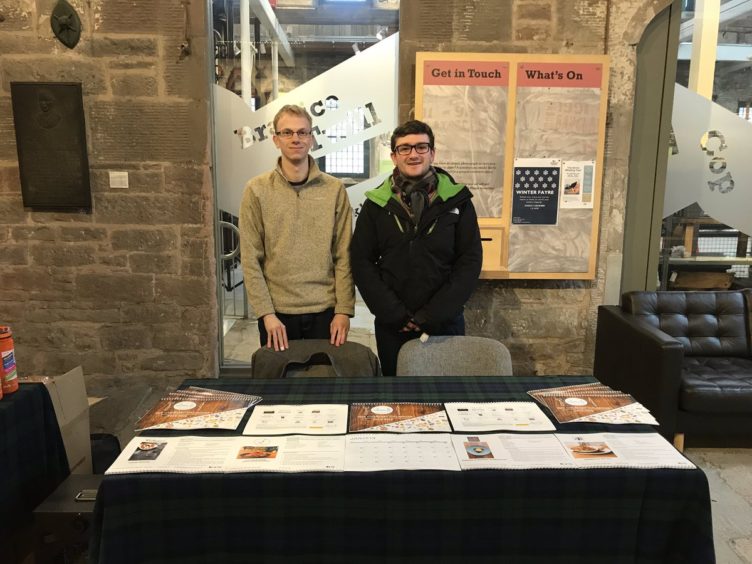 And watch this space as the team have a lot more fundraising ideas planned.
"We feel quietly confident that we will reach our minimum target of £5,000 for Children 1st," says Robyn.
The Culinary Calendar costs £10 and is currently available to purchase from Blackadders LLP reception on Reform Street, Dundee; The Calendar Club located on the upper floor of The Overgate Shopping Centre in Dundee; the Scottish Antique and Arts Centre in Abernyte; and many of the restaurants features in the calendar.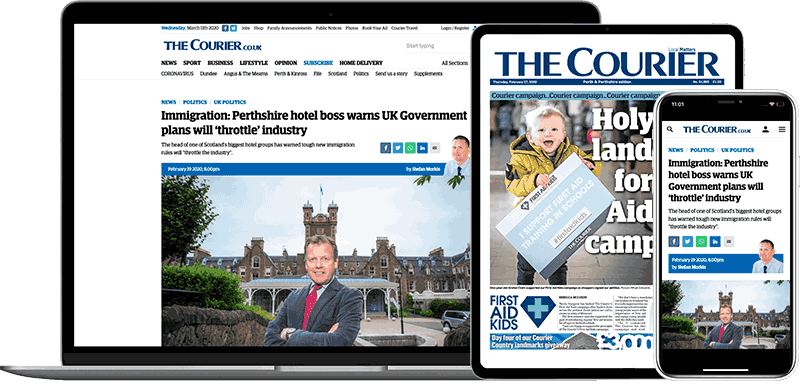 Help support quality local journalism … become a digital subscriber to The Courier
For as little as £5.99 a month you can access all of our content, including Premium articles.
Subscribe