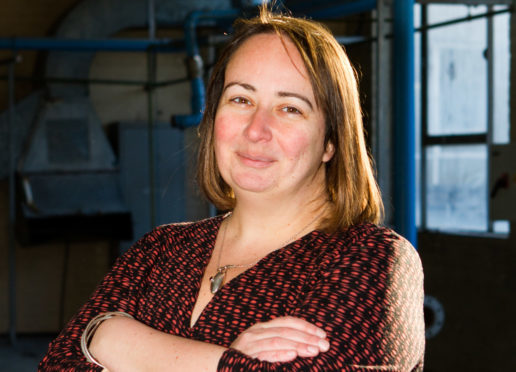 Festival of the Future, from October 17-21, will be a chance to shout about everything that's fantastic about Dundee, manager Anna Day tells Gayle Ritchie
The eyes of the world are on Dundee. Now, more than ever, is the city's major moment – a chance to shine, and to celebrate all that is fantastic about it.
Excitement levels rocketed when V&A Dundee opened last month, and the iconic museum of design is winning over thousands of starry-eyed visitors worldwide.
The buzz in the city is almost tangible and it's ramping up yet another notch this week with the first ever Festival of the Future running from Wednesday to Sunday.
Occupying the space where science and culture collide, the festival will bring together design music, art, science, food, books and theatre and will include, among its 50-plus events, new commissions, world class performers, authors and events for kids.
Award-winning authors Chris Brookmyre and Ken MacLeod will discuss the future of artificial intelligence, while musician Be Charlotte will give a performance demonstrating the results of her collaboration with scientist Dr Kate Stone to develop new technologies that enhance the audience experience of digital music.
Professor Niamh Nic Daeid and best-selling crime writer Val McDermid will discuss forensic science and its relationship with the justice system as the festival highlights everything that the University and the city excels at – science, art, music, food, theatre, dance and more.
"The festival – the first ever – marks another exciting step in Dundee's reinvention," says festival manager Anna Day.
"It's an evolution of the Dundee Literary Festival and Women in Science. The spotlight is on Dundee and this is a chance for us to shout out loud about absolutely everything that the university and the city are brilliant at.
"We do amazing research, we make beautiful music and our food is outstanding. This festival celebrates all that and much more."
Anna, who is cultural projects manager at the University of Dundee, believes the festival is particularly timely because, largely thanks to V&A Dundee, tourism is on the up and people are rediscovering a pride in the city.
"This festival is part of that story and has Dundee running all the way through it – the ideas, the people, the events, have a connection with the city," she says.
"We wanted to tell a really strong story about what we're doing here – this festival does exactly that.
"We'll show that fantastic collaboration happens here – not just between different groups in the cultural sector, but between science and the arts, between technology and music, dance and design."
V&A Dundee is one of the many partners working with the university to create performances, talks and workshops as part of the festival.
The National Theatre of Scotland will provide the opening event, which will include performance and music.
Dundee Contemporary Arts, Dundee Rep and many other local partners and businesses are also involved in the wide ranging programme.
Each day of the festival will feature workshops aimed at children, young people and adults, debates with academics and external speakers and high-profile events featuring prestigious figures from the worlds of science and culture.
Dance, theatre, music and comedy performances will also take place and a series of "supper clubs" will bring members of the public into areas of the university usually behind closed doors.
"It's for all ages and we've got a really strong programme for kids including world famous authors like Nick Sharratt, and workshops with people learning to code and write for games," says Anna.
"It's October holiday time, and we understand parents need entertainment for their children without having to spend lots more money.
"For adults we've got everything from supper clubs, which allow the public a sneaky look inside parts of the university such as the Principal's office! We want to be inclusive to the whole of Dundee, but also reach out to the rest of the country to encourage people to come and find out about all the amazing work happening here."
Anna is particularly excited about the Friday night event which brings together pop superstar Be Charlotte and Dr Kate Stone to produce a live event – one of the first inside V&A Dundee.
"Dr Stone is a 'future technology expert' and has worked with Charlotte to create new musical instruments that they'll play for the first time in a world premiere," she says. "We're really excited about this brand new meld of music and technology."
Festival organisers have also commissioned new work by award-winning novelist Louise Welsh.
"Louise is spending time in the University researching memory with academics from different disciplines including humanities and science," says Anna.
"We've no idea what she'll produce at the end of it – poem, short story, music. But she'll unveil her work in a special event on Saturday. That risk of commissioning something completely new and unknown is part of what we hope to develop in future years. And it's important for talking about our research in Dundee in new and interesting ways."
Anna says the festival will ask "big questions" of attendees and encourages people to open their minds and be ready to be entertained and learn.
"We want to talk about feminism, diversity, what's the future of Dundee and so much more.
"A festival should challenge people, as well as being really good fun. I think we've go that balance spot on.
"Dundee is a city of the future. Let's make it the best future we can."
For more details. see www.dundee.ac.uk/futurefest/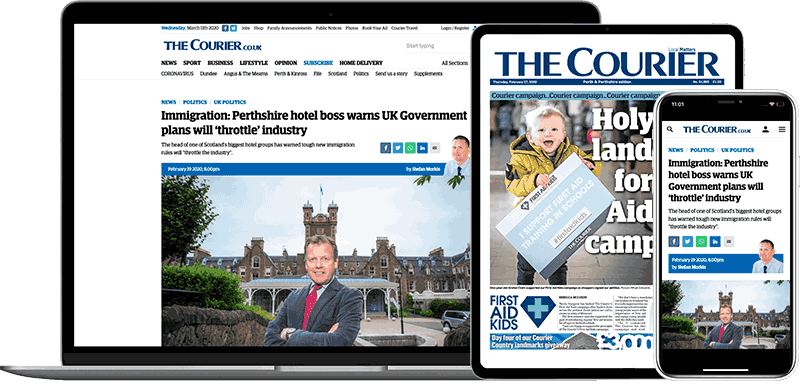 Help support quality local journalism … become a digital subscriber to The Courier
For as little as £5.99 a month you can access all of our content, including Premium articles.
Subscribe