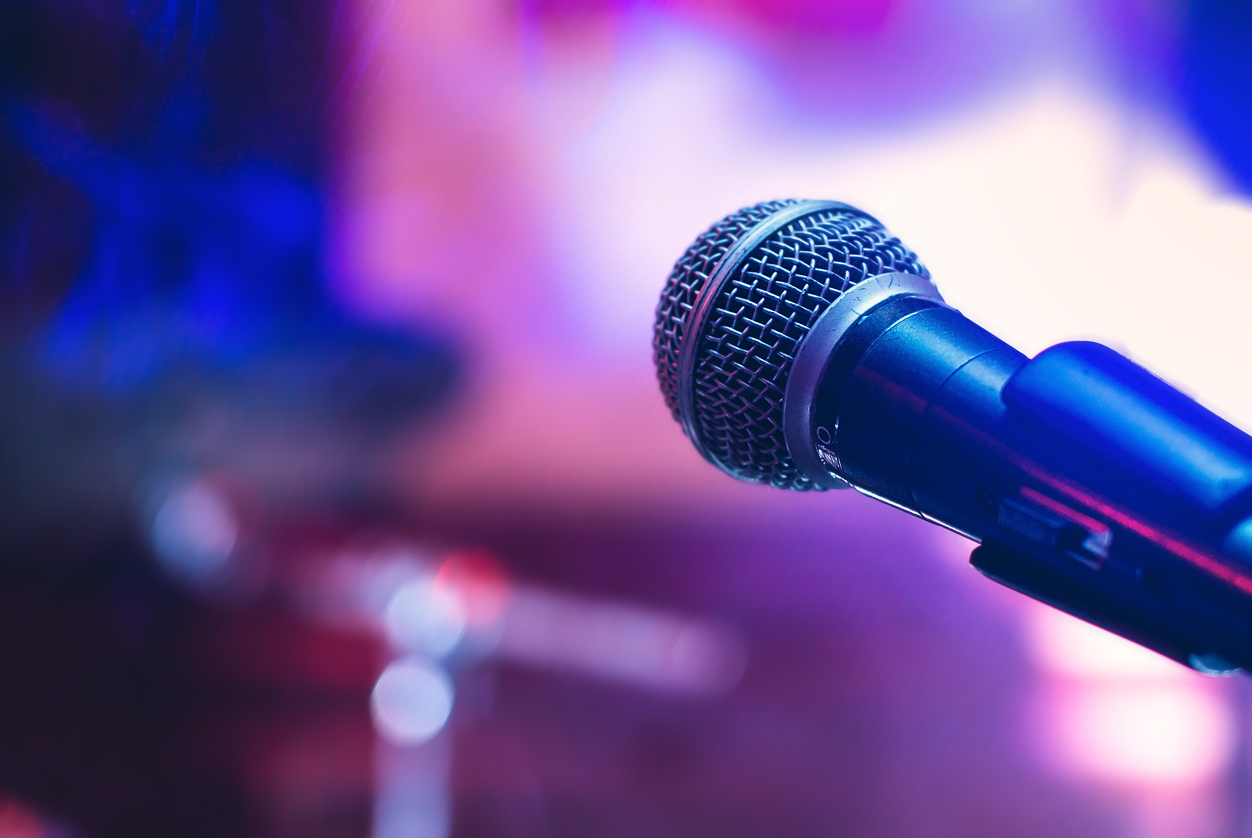 There's no business like show business. Whether it's a night out with friends or a date with your loved one, a trip to the theatre or concert hall can make it a night to remember.
From amateur productions to West End shows, from crooners to songbirds, Courier Country and the surrounding area has lots going on. Here's just a few of the best that are coming soon.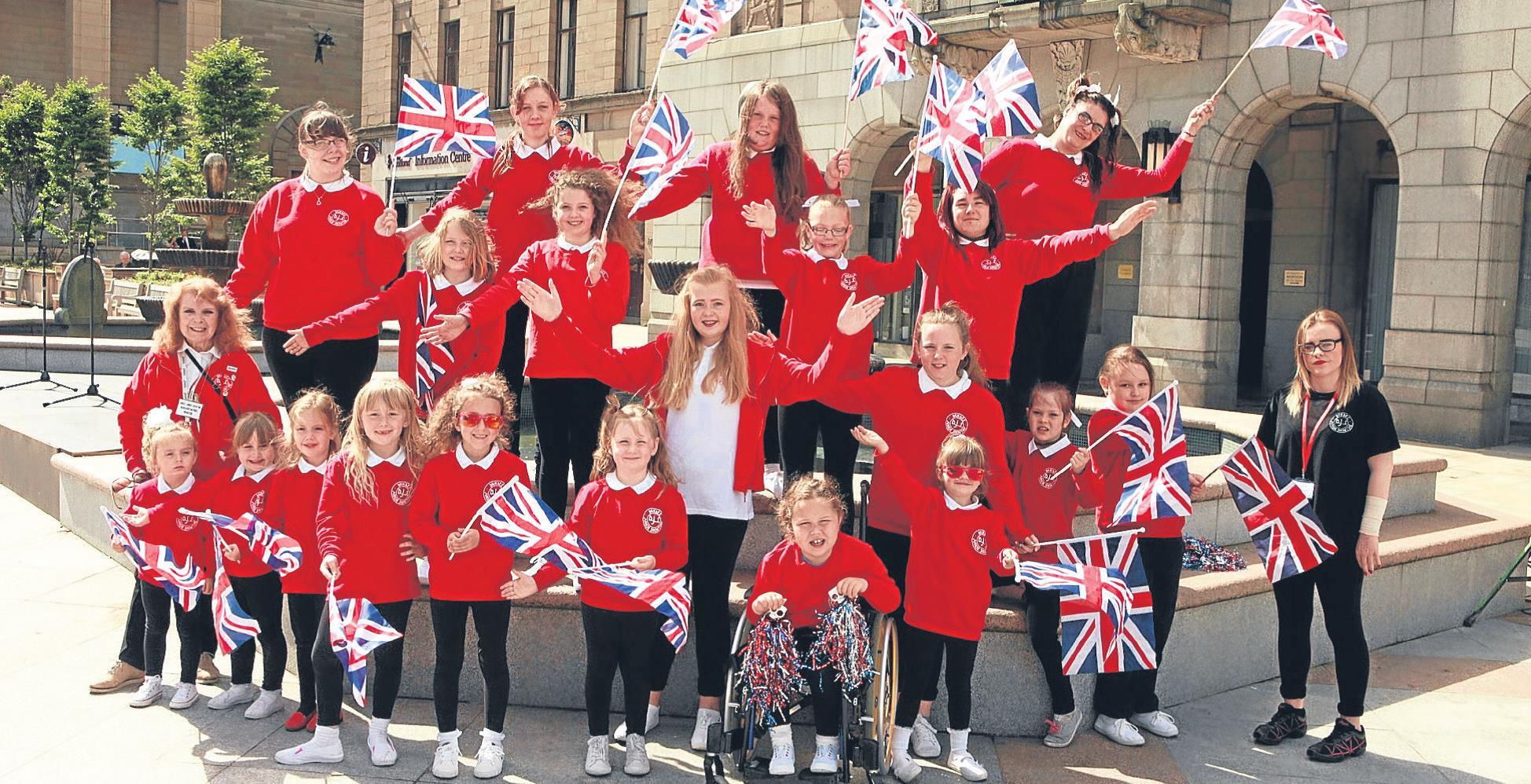 Dundee Junior Showtime is working hard in preparation for their April variety show, RAZZA-MATAZZ!
The production will be held in the Bonar Hall and will feature performances by members of the group. Aged from two-years-old to their teens, the young people of Dundee Junior Showtime get the chance to excel in song and dance, not just on stage in the city, but also at events including the Edinburgh Festival.
But it's not just kids who can join in the fun. The Dundee Freevoice Singers, consisting of senior citizens, also perform in local charity fundraising events and at the Edinburgh Festival.
The Rehtam Players adult drama group has also performed on an annual basis at Festival, with extracts from some of Margaret Mather's creative "10 Plays" which are acted out in the many theatres across the city each year.
There are opportunities now for both young people and adults to join the organisation and appear in productions later this year.
To find out more about RAZZA-MATAZZ , click here.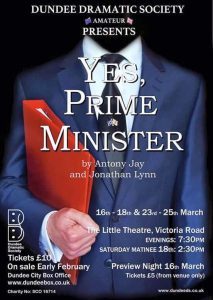 From the writers of the original BBC series, Prime Minister Jim Hacker and his Cabinet Secretary Sir Humphrey Appleby are back.
The UK, governed by a fragile coalition government, is in turmoil. Unemployment is rife, austerity measures are in place and the Euro is near collapse (sound familiar?).
Salvation comes in the guise of a multi-million pound loan from the oil-rich country of Kumranistan, but to get it the PM has to do a morally dubious deal with the country's Foreign Secretary.
Will Jim Hacker and his team of advisors be able to pull the country back from the brink of a financial meltdown?
Why not find out by coming along to the Little Theatre in Dundee. Tickets, which cost £10, are available for the run (March 16-25 at 7.30pm each night). There will also be a preview night on March 16, with tickets available at the venue for just £5.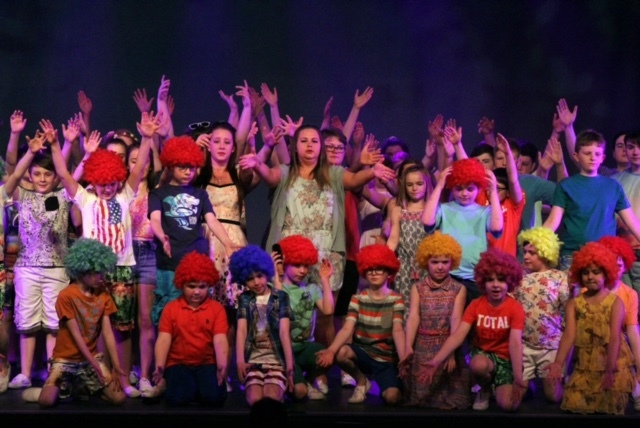 Every year Dundee District Scouts – made up of over 700 Beavers, Cubs, Scouts and Explorers aged between six and 18 years, along with 100 adult leaders and volunteers – stage a Gang Show that features many talented youngsters.
This year there are over 80 members taking part in the show, which will feature singing, dancing and acting, but most importantly, having fun.
In 1966, rehearsals begun for the first Dundee Gang Show with Rodger Buist as director. At this time the Show was titled 'Olde- Tyme Revels of 1967', taking place at The YMCA Hall.
Rehearsals for The Gang Show start in October at Downfield Musical Society, with the show taking place the following March at the Whitehall Theatre under the watchful eye of George Walker and producer Graeme Smith.
The costumes for the show are designed and sourced by Rowan Stephen and her team.
This year the show will run for four nights (from March 29 to April 1) with a 2pm Saturday matinee.
Tickets can be purchased from Dundee Box Office, online at the Dundee Gang Show website, or by calling ‪0300 1210691.
Click here for tickets and more information.

Dundee Rep Ensemble presents Arthur Miller's Pulitzer prize-winning classic Death of a Salesman, part of Dundee Rep's Stars and Stripes Season, a lovingly programmed triple bill of plays that all have the USA in their DNA.
Willy Loman is a salesman in his 60s whose life is slowly unravelling. Assailed by voices from the past and his own sense of failure, Willy struggles to understand where he has gone wrong.
The personal tragedy of the Loman family is given new life by the renowned Dundee Rep Ensemble. An international creative team will collaborate with them, to draw unusual nuances out of this well-known text.
Don't miss out; book your tickets now to see one of the 20th century's greatest plays in this innovative new production. Death of a Salesman is running until March 11.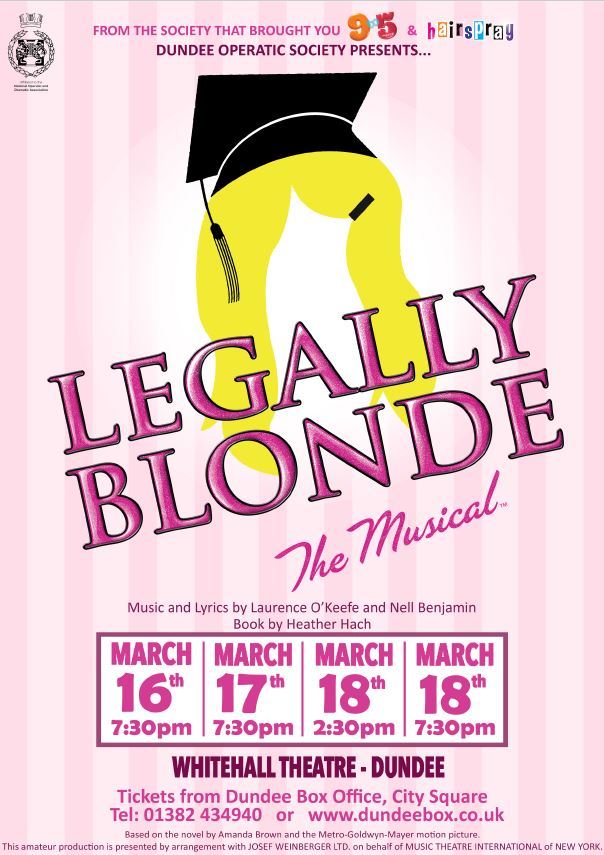 The Whitehall Theatre will be tickled pink by the latest Dundee Operatic Society production.
Based on the novel and the hit-movie of the same name, 'Legally Blonde: the Musical' chronicles the journey of the famously perky Elle Woods, a fashion savvy, UCLA sorority girl who finds her life turned upside down when she is dumped by her boyfriend Warren.
In an effort to prove to Warren that she is more than just some blonde sorority girl, she follows him to Harvard Law, where she struggles to fit in and do well.
Ultimately, she defies expectations and manages to stay true to her delightfully pink personality.
Legally Blonde: The Musical will run from March 16 to 18 (including a matinee on the 18th) at the Whitehall Theatre in Dundee.
Buy tickets for Legally Blonde: The Musical here.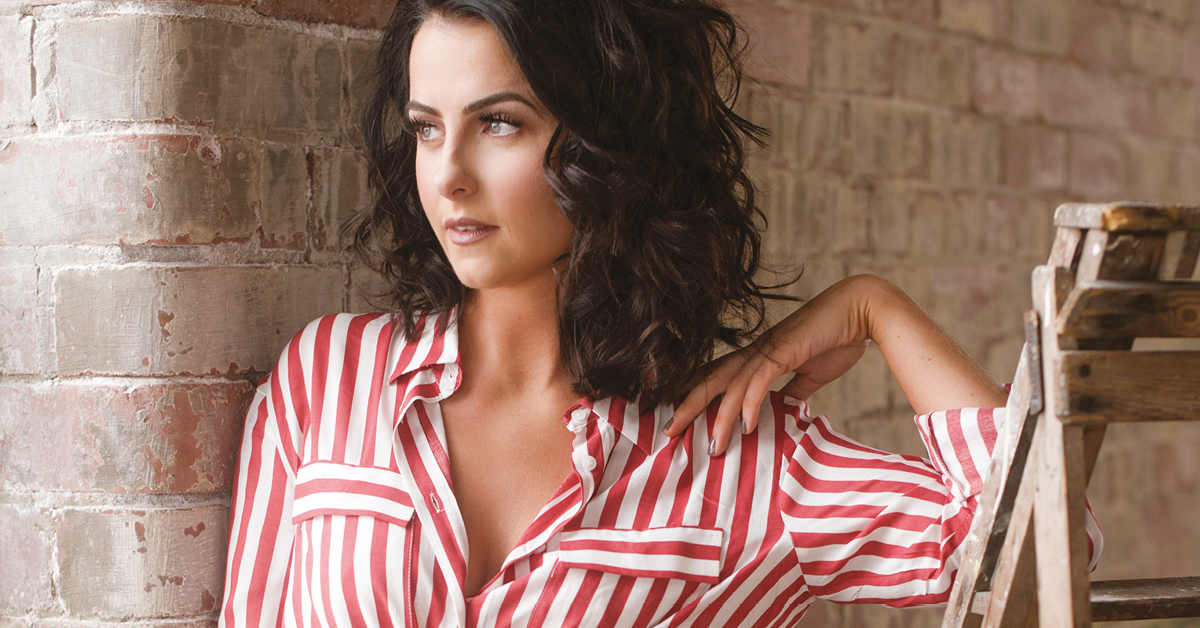 Scottish country music sensation Lisa McHugh will be coming home after her successful exploits in Ireland – and will be performing in Arbroath as part of her latest tour.
The 28-year-old moved to Ireland in 2010 to pursue her dreams of becoming a country music star.
With five albums under her belt, multiple awards and her own TV show, Lisa's career continues to blossom. Her most recent album '#Country' reached number three on the Irish charts and was swiftly followed by the release of her first DVD, '#LisaLive'.
She was voted Female artist of the year at the inaugural RTÉ Irish Country Music Awards, and embarked on a hugely successful UK tour.
Lisa said: "It's always special to go back home and see family and friends, especially to let them see the show. They seem to really enjoy it.
"My Scottish fans have been so supportive along the way also so it's great to be able to go home and put on a performance for them."
Lisa will be performing in Arbroath's Webster Theatre on March 18.
To find out more and buy tickets, click here.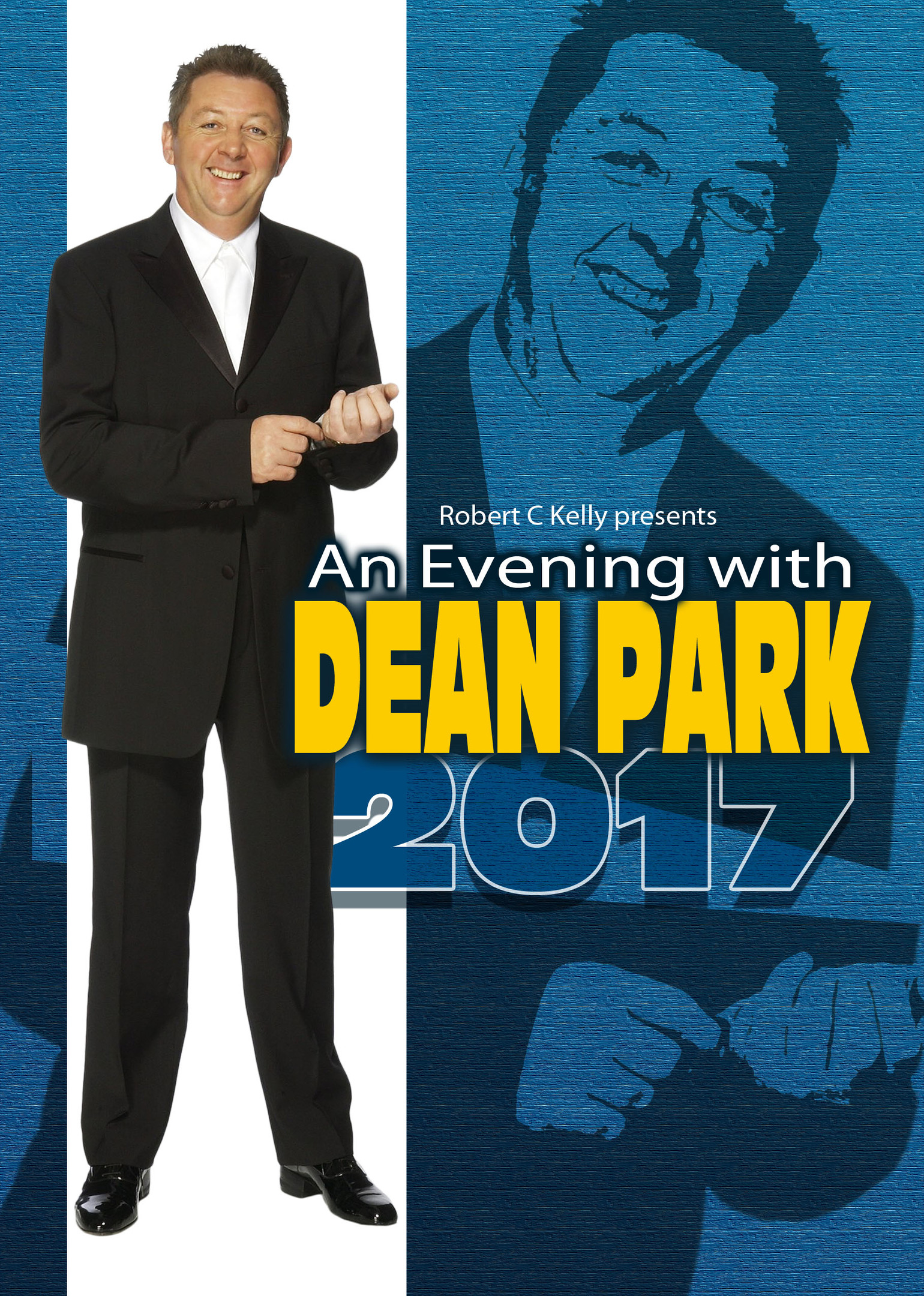 Dean's four decades in show business have seen him performing in venues throughout the United Kingdom, but he is perhaps best known for his chart hit, Wee Andy Webber's Scottish Medley.
Not only will Dean showcase why he is one Scotland's top comedians during his show at the Falkirk Town Hall on April 1, he will also entertain the audience by singing favourites from the era of the big bands, Motown, country music and Sinatra.
Dean is one of Scotland's top entertainers and has often been described as the hardest working man in Scottish show business, hosting the weekday mid-morning show on Your Radio 103 and 106.9fm from 2013 to 2016, following his success as the Saturday and Sunday morning host on Clyde 2.
He has also appeared on BBC1's Hogmanay and Channel Five's Night Fever, in Iain Sutherland's Christmas Cracker Concert at the Glasgow Royal Concert Hall and recorded a live album and DVD.
Dean also appeared in the national tour of the musical Piaf, an astonishing 32 pantomimes and topped the bill in the Variety Show In Town Tonight at the King's Theatre in Glasgow. He has also starred in many plays at The Pavilion Theatre, including the fabulous Jukebox Memories series.