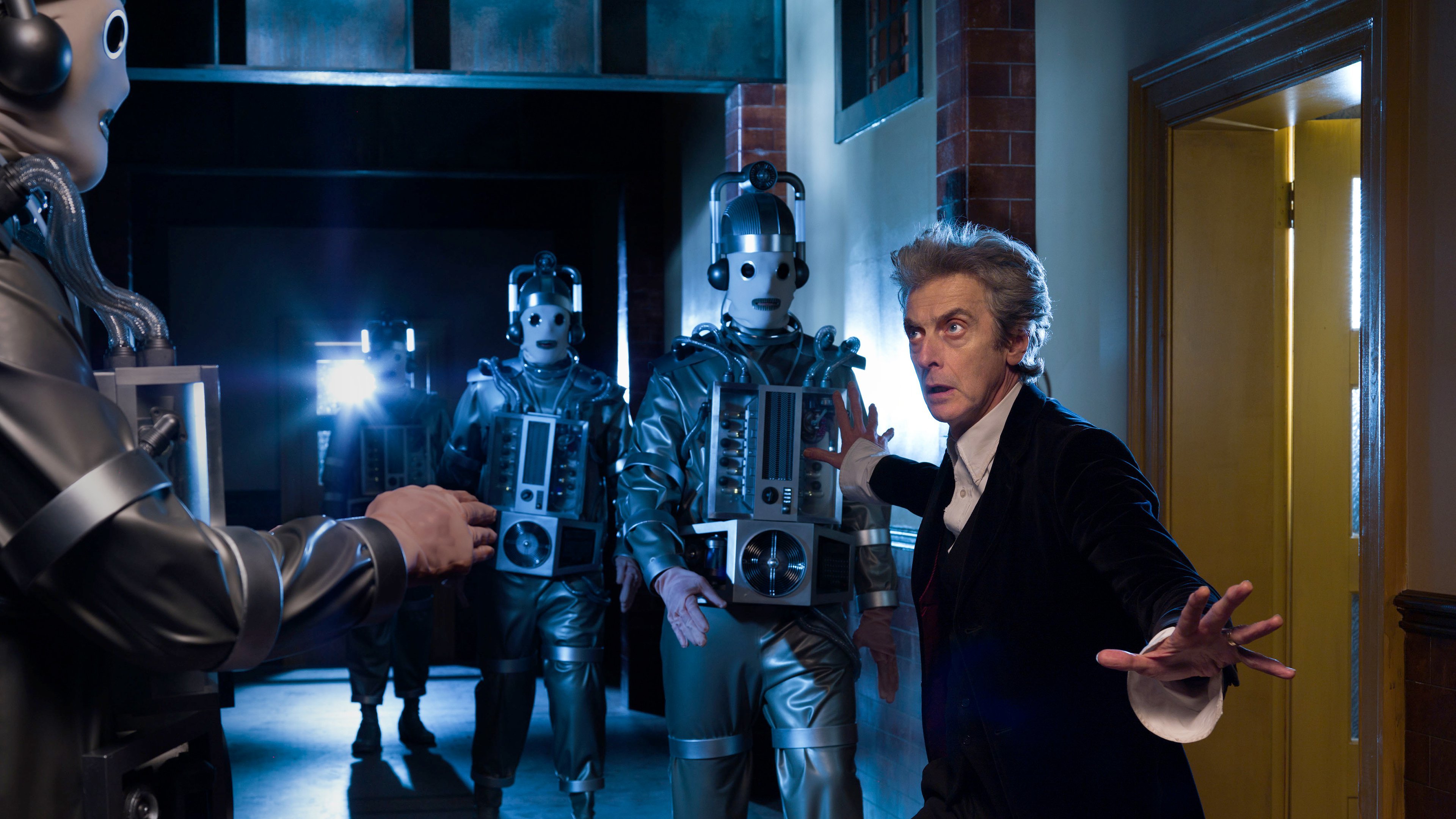 DOCTOR WHO + BRITAIN'S GREAT GAY BUILDINGS + POP, PRIDE AND PREJUDICE
DOCTOR WHO: Saturday, BBC One
BRITAIN'S GREAT GAY BUILDINGS: Saturday, Channel 4
POP, PRIDE AND PREJUDICE: Saturday, More4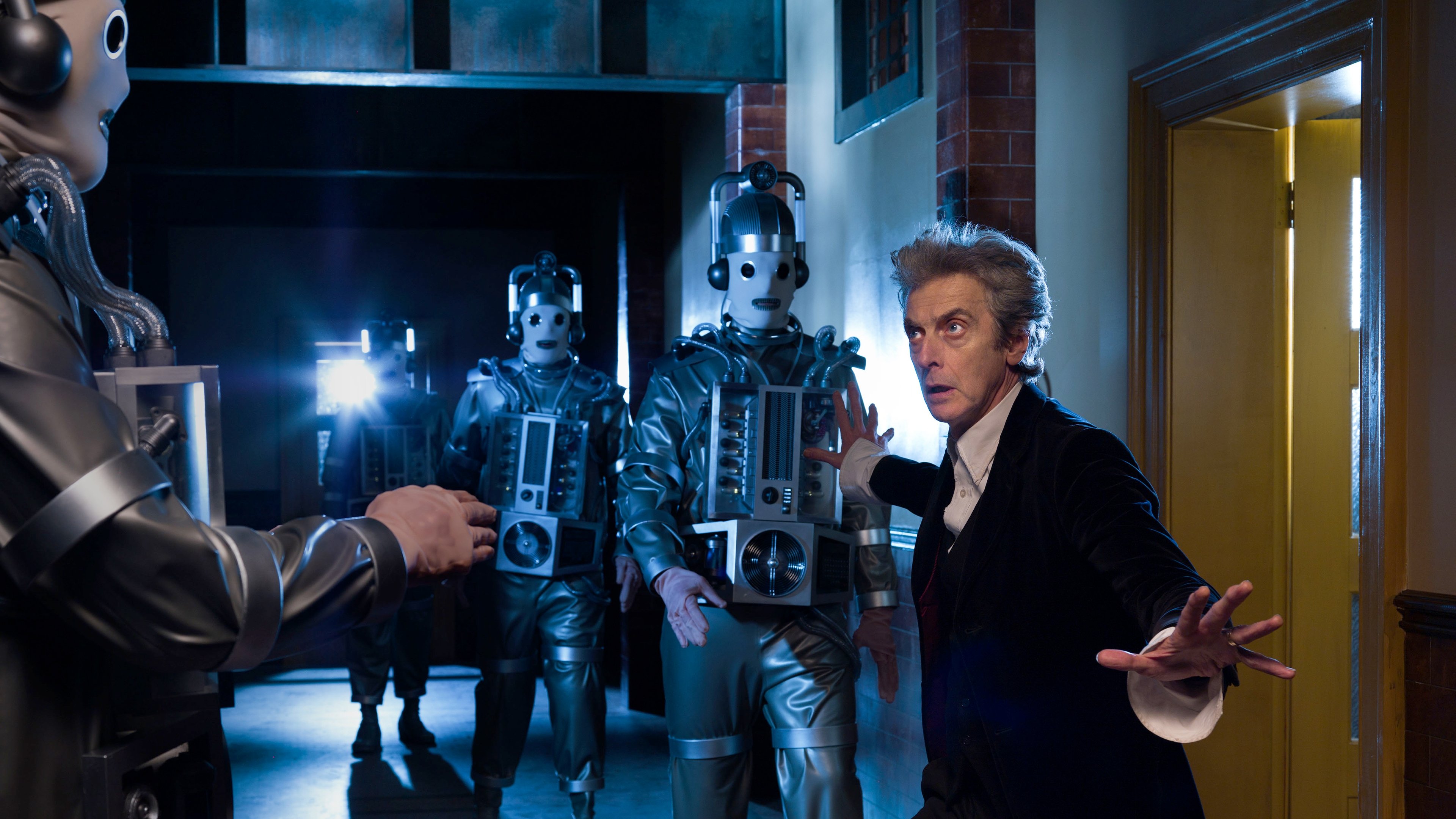 Blimey. That was my considered critical response immediately after watching this year's magnificent penultimate episode of DOCTOR WHO.
Outgoing showrunner Steven Moffat kept the best 'til almost last for fellow retiree Peter Capaldi, as the Twelfth Doctor, Bill and Nardole – the best TARDIS team since the show returned in 2005 – struggled against the combined might of the Cybermen and two incarnations of arch nemesis The Master/Missy.
Set on a vast colony ship containing multiple worlds, most of the action took place within the classically creepy Doctor Who confines of a sepulchral hospital ward. Doom-laden nods to the future mingled with chilling echoes of the past, as Moffat reintroduced the original cloth-faced incarnation of the Cybermen, last seen in William Hartnell's final adventure, The Tenth Planet, in 1966.
Despite their later, sleeker upgrades, these strikingly low-tech zombies always best encapsulated the disturbing body horror essence of the Cybermen, and Moffat pushed that angle as far as he could in a pre-watershed slot. No matter how old you are, those nightmarish scenes of partially converted, agony-wracked humans begging for death in a monotone voice will linger for a very long time.
The dynamic cliffhanger was even more shocking. As The Master (John Simm) dramatically joined forces with his gender-swapped successor Missy (Michelle Gomez), poor, tragic Bill emerged from the shadows as the first fully-converted Cyberman.
When I interviewed Moffat recently, he only half-jokingly claimed that adrenalised Doctor Who finales demand so much emotional upheaval and so many shocking twists, they have to be written standing up. He must've been hanging from the lampshades when he penned this.
Hats off, too, to director Rachel Talalay for milking every last drop of gripping tension, unsettling atmosphere and mordant wit from Moffat's claustrophobic yarn.
It's to the credit of all concerned that even the heavily publicised return of John Simm somehow provided another thrilling twist. Call it mass delusion if you will, but I know I wasn't alone in failing to recognise him under that heavy disguise until just before the end.
This entire series, one of the strongest in years, has been the exit Moffat and Capaldi both deserve. Incumbent showrunner Chris "Broadchurch" Chibnall and whoever he casts as the next Doctor have enormous shoes to fill.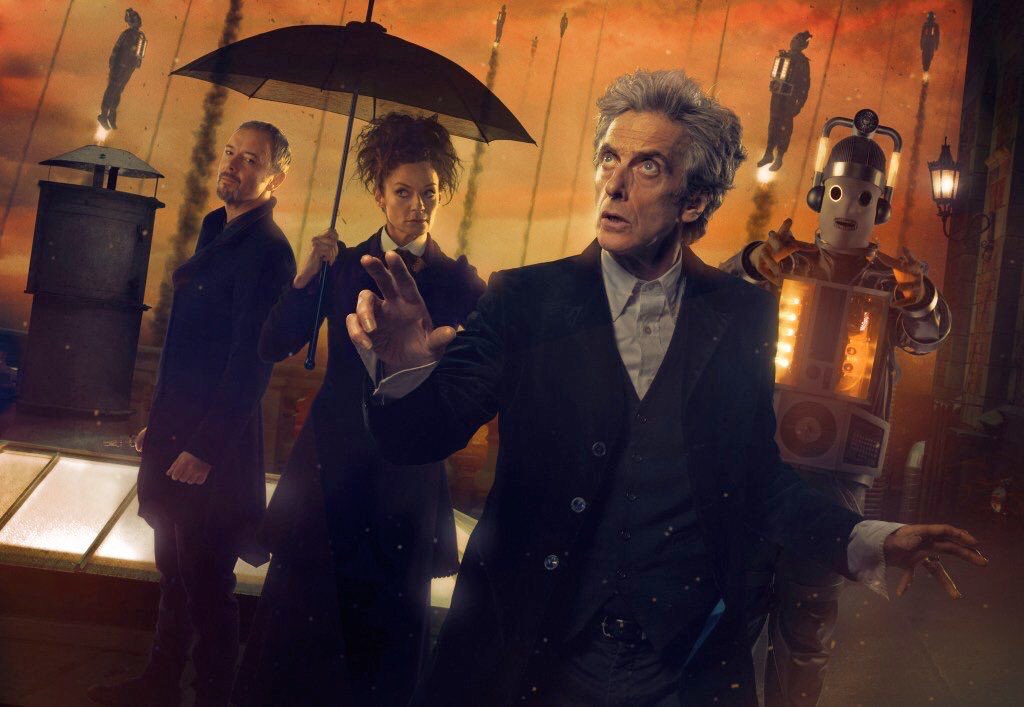 In amongst all that riveting sturm and drang, the Doctor gave Bill a gently chiding lecture about fluid Time Lord attitudes towards sexuality.
"We're the most civilised civilisation in the universe," he exclaimed, "we're billions of years beyond your petty human obsession with gender and its associated stereotypes."
As well as being a crafty, fan-baiting hint that the next Doctor could be female, that little speech would've been unthinkable back in 1967 when homosexuality was legalised in Britain. We're getting there, Doctor, albeit gradually.
The 50th anniversary of this pivotal moment in history is being marked by a season of programmes on Channel 4.
Despite its whimsical title, the Stephen Fry-hosted BRITAIN'S GREAT GAY BUILDINGS was an essentially serious and occasionally revealing celebration of some key historical sites, including London's Heaven nightclub, cult drag mecca the Vauxhall Tavern and codebreaking nerve centre Bletchley Park, where the shamefully vilified war hero Alan Turing helped to save millions of lives.
The important role musicians have played in bringing gay culture into the mainstream was given a brisk overview in POP, PRIDE AND PREJUDICE. This fascinating subject requires more depth than a well-meaning yet fairly superficial clip show can ever hope to provide.
TV HIGHLIGHTS OF THE WEEK
THE BETRAYED GIRLS
Monday, BBC One, 8:30pm
Following on from the recent drama Three Girls, this in-depth documentary features moving testimonies from victims of the Rochdale child sex trafficking ring, as well as contributions from those who spoke out on their behalf.
JOANNA LUMLEY'S INDIA
Wednesday, STV, 9pm
The actress returns to the country of her birth in this pleasant three-part travelogue. She begins her journey by witnessing some glorious religious ceremonies, before visiting the town where her mother lived as a child.
THE WINDSORS
Wednesday, Channel 4, 10pm
Series two of this agreeably silly sitcom/soap spoof about the private lives of our beloved royal family begins with Charles refusing to assist Theresa May, while William struggles with childcare.
ROCK 'N' ROLL GUNS FOR HIRE: THE UNTOLD STORY OF THE SIDEMAN
Friday, BBC Four, 9pm
This delightful documentary celebrates the unsung musicians behind some of the greatest songs of the rock and pop era. It delves beyond the spotlight in search of the sidemen who bolstered legends such as Prince, Bowie, Otis Redding and The Rolling Stones.
FILM OF THE WEEK
THE IMITATION GAME
Wednesday, Film4, 9pm
Benedict Cumberbatch stars in this poignant biographical drama about cryptography genius Alan Turing (see Britain's Great Gay Buildings above), who cracked the Nazi's infamous Enigma Code during World War Two. Despite his enormously important contribution to the war effort, Turing, who was gay, later fell victim to criminal charges and appalling medical "treatment" relating to his sexuality. The film does a fine, absorbing job of commemorating a great man who should never be forgotten.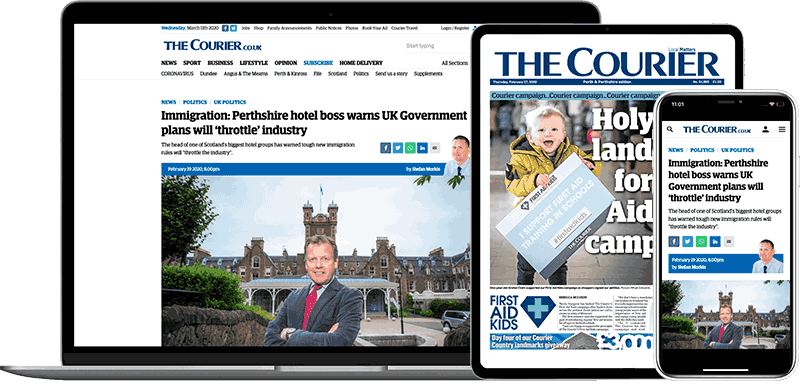 Help support quality local journalism … become a digital subscriber to The Courier
For as little as £5.99 a month you can access all of our content, including Premium articles.
Subscribe