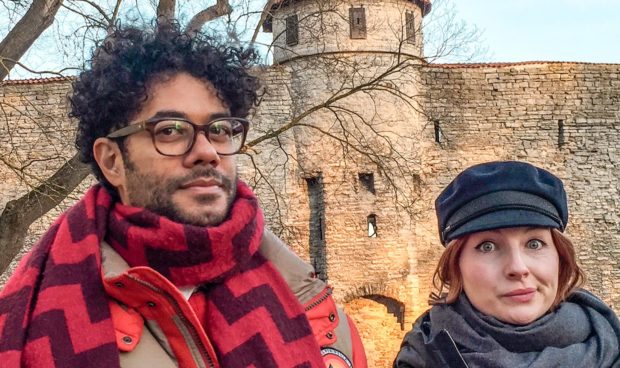 Rebecca gets the inside track on holiday prospects from the comfort of her sofa as she tunes in to some unusual travel shows…
I have a confession to make, my fellow Tellyboxers. I have missed three major events in tellyland's calendar. I'm two episodes behind on Line of Duty (and doing everything not to find out who "H" is), I missed Sunday's final of SAS: Who Dares Wins, and I've never seen a single episode of Game of Thrones!
Now I know what you're thinking – how can someone talking about things on the tellybox not make time for the big stuff? Well there's good reason. I'm off on an adventure across the Atlantic and, since I dislike being in close proximity to complete strangers I have purposely not watched these shows, so I have something to look forward to for the eight hours I will be in the sky.
So this week I decided to get into the holiday spirit by watching travel shows. This genre is outwith my comfort zone as I usually opt to play detective from the safety of my sofa, but these programmes still appeal to my love of solo audience participation. Since I've been known to bake along with the contestants on The Great British Bake Off and do my online grocery shopping while watching Bargain Hunt, the travel shows can do it for me too as, with enough planning, I can dress up in the national outfit and eat the local dish without having to leave my living room.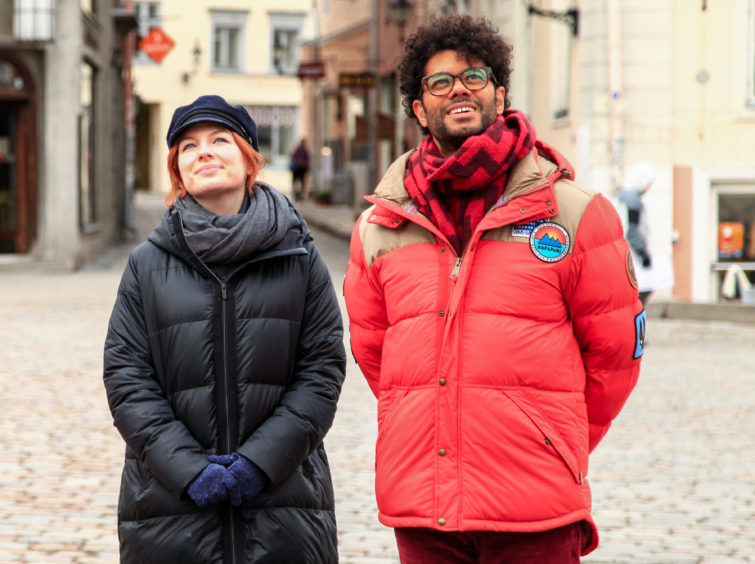 On Sunday evening I came across a series that has been on since 2015 – Travel Man: 48 hours in… hosted by Richard Ayoade on Channel 4. The comedian travels around the world with another famous person, usually another comedian, and tries to squeeze as much culture out of a destination in two days as he can. It's useful for intrepid travellers craving a mini break somewhere in Europe.
Sunday's episode saw Richard travel with radio presenter Alice Levine to Tallinn, Estonia, a place I visited back in November. I'd had an extra day to play with at the time, and so I watched to see whether I'd used the time wisely.
It's safe to say I didn't – there is so much more to this city than meets the eye. Richard and Alice stayed in spacious, upcycled shipping container houses at a hugely cost effective £77 a night. They visited the "secret" KGB museum – hidden in a hotel and formerly used to spy on important guests.
They took a free walking tour around much of the old town, where I ventured too, but somehow came across a Scottish club, with free entry to the garden – which is littered with busts of famous Scots such as Sean Connery and Robert Burns. How I missed this in my 72 hours in the city I will never know! Their trip cost a total of £234, which is ideal for a weekend away.
The programme is effective, despite Richard's humour only being bearable for a good 15 minutes (it's easy to see why they have other personalities travel with him). During the celebrities' travels, price tags appear on the venues and restaurants they visit and the activities they do, to give us a sense of how we can save money but still get the most out of our trip.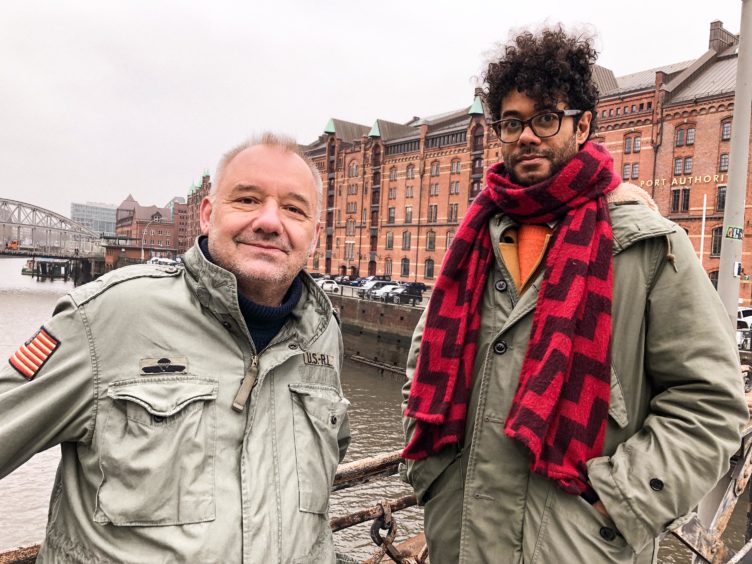 Also, so you can't accuse me of being biased, I tuned in to the newest episode of Travel Man, which aired on Monday evening and featured Bob Mortimer and Richard in Hamburg, Germany – a place I haven't been to yet.
All in all, I like this show that's earned a place on my regular list and may be making a few appearances in this here column.