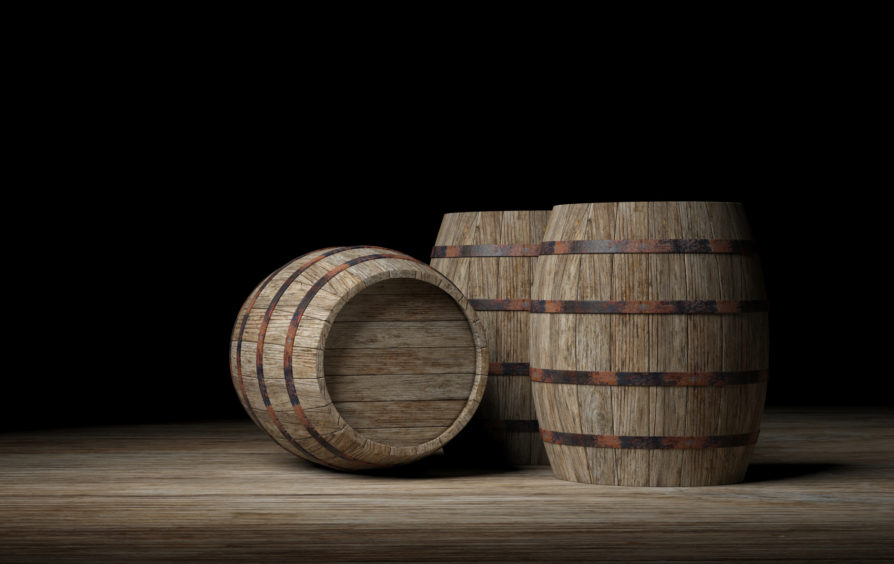 Anyone who has ever visited a distillery will have noticed how its warehouse walls and beams, especially if they are very old, are coated with what looks like soot.
It is in fact a fungus called baudoinia (pronounced baw-dwan-ya) that has an addiction to alcohol that would put your heartiest tippler in the shade.
As the air in such cask-stacked warehouses is awash with alcohol vapour, better known as the angels' share, baudoinia colonises not only the inner walls but also outside walls and will also settle on any trees or other buildings within hiccupping distance of the warehouses.
As many distilleries lie in relatively isolated locations, baudoinia is generally not too big a problem. However, with more and more whisky warehouses located in Scotland's densely populated central belt near blending and bottling centres, baudoinia can roost on nearby houses, garages and even parked cars.
In fact, one major distiller is facing a court case brought by one Scots couple claiming damages for the effect baudoinia has had on their house, outbuildings and cars — and on the claimed resale value of their property.
Such a case is not without precedent. Some years ago, a group of residents in Louisville, Kentucky, raised a "class action" against a major US distiller over the effects of baudoinia on their neighbourhood. Quite apart from its sooty appearance, the fungus tends to be tacky and often needs considerable effort to dislodge it from various surfaces.
It surprises me that, so far, no one has produced a cure or at least a deterrent for baudoinia, or alternatively found a good use for it. If we can make penicillin from moulds on fruit, surely there might be a great new drug or other beneficial compound lurking in baudoinia.
Interestingly, a German distillery is testing a cask-coating membrane that will either eliminate, or at least greatly reduce, alcohol vapour emissions.
Whether it is effective, only time will tell. Another test involves fitting a small loudspeaker to each cask, causing it to vibrate and speeding the interaction between wood and spirit, supposedly enhancing flavour and speeding maturation.
I recall a similar idea in the 1950s, when ultrasonics were used to speed up whisky maturation. However, it wasn't a success and the idea was shelved.