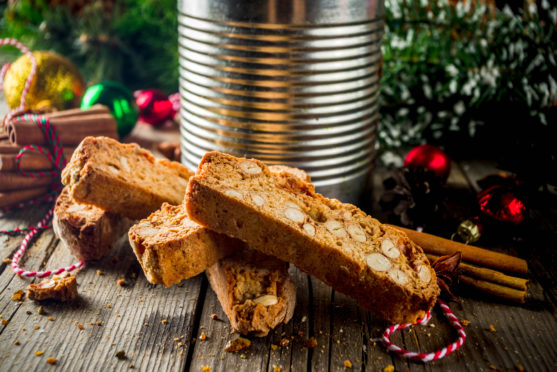 Kat and her husband own Lochaber Farm bread barn in Fife, an off-grid bakery which produces organic sourdough bread and holds baking classes.
One of the great pleasures of this dark, often damp time of year is a trip to the theatre. You can temporarily leave the weather outside and ensconce yourself in a warm, brightly lit auditorium that will lead you on an magical journey before releasing you, with a refreshed perspective on life.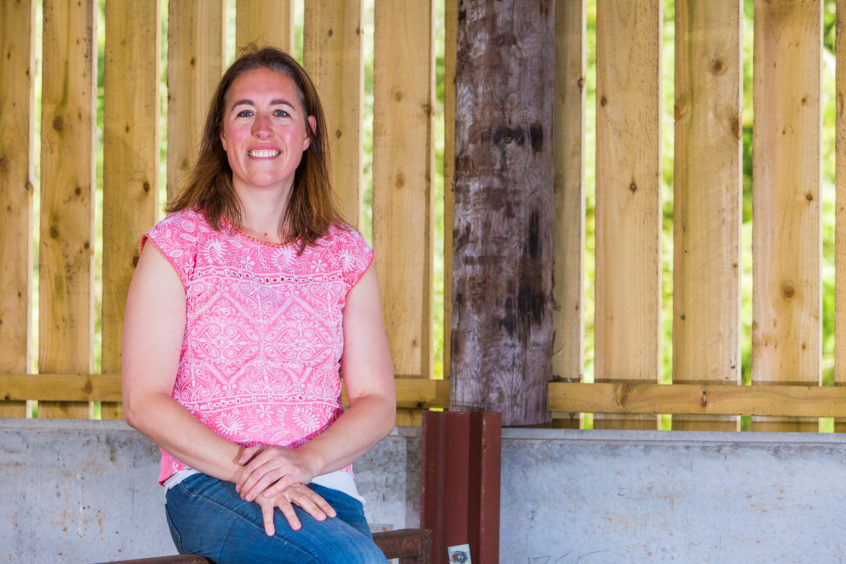 I've noticed recently the variety of bar snacks on offer to accompany your interval time drink and this time decided to take my own.
One of the Christmas treats we have been making in the bakery this year are cantuccini, which are similar to biscotti. In Italy they are dunked in strong espresso coffee or a sweet desert wine after a meal, and to me, are a perfect bite to accompany an interval drink.
These biscuits keep so well, which means they are ideal to make in a big batch and store so they are ready to take out when you are. Wrapped in a pretty gift bag and ribbon they are also an ideal gift to take to someone's house.
Our most popular flavour is almond and orange, but you can flavour these with anything you like, even rosemary for an interesting slightly savoury flavour.
Songs to cook to
Samson by Regina Spektor, I love this song for enjoying a moment of calm in the kitchen.