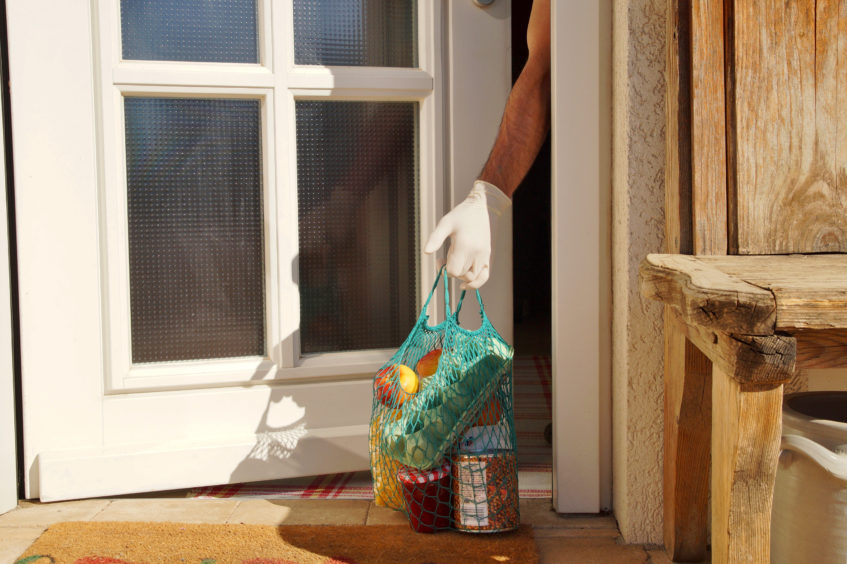 If you've ventured out to a large supermarket recently you'll know it's a stressful experience – what with long queues, one-way systems, bare shelves and the constant worry about Covid-19 infection.
Meanwhile, online delivery slots are like gold dust. Last time I checked, there were none available in my area for weeks.
In these strange times something as simple as buying food has become fraught with obstacles, especially for people classed as vulnerable.
At 30 weeks pregnant I've found myself in that category, so I've had to get creative about how I shop to minimise contact with people, while still maintaining a balanced diet.
Here are my top five online shopping solutions…
Wholesalers
In normal times it wouldn't be an obvious choice for families, but many wholesalers are now offering home deliveries.
You don't have to order industrial quantities, although some places do have a minimum spend.
I use Tayside-based Les Turriff (minimum spend £20) for fruit and vegetables, milk, eggs, pulses and pasta.
Deliveries have arrived on the arranged date and all items were fresh, tasty and reasonably priced. You need to be organised and plan ahead, as there is usually a wait of a few days fir deliveries.
For those in the north, a similar service is offered by Swanson's Foods, which delivers food boxes throughout the Highlands.
Each box contains a range of fresh vegetables, fruit and other produce including eggs and milk, depending on availability.
You can also opt to pick up the box from the company's Inverness warehouse, where staff will load it directly into your car.
For cupboard staples I opted for Dunn's Food and Drinks, who deliver throughout central Scotland, Tayside and Fife.
The goods come in larger packages than you usually find in standard shops, which is useful for stocking up on long-life items such as pasta, rice, pulses, powdered milk, frozen vegetables and cooking sauce jars, without depleting supermarket shelves.
Local green grocers and farm shops
With some fresh produce items cleared out or running low later in the day at supermarkets, now is the time for independent shops to shine.
In Dundee, Clementine's, The Little Green Larder and Fraser's will make up boxes of fruit and vegetables.
For customers in Aberdeen and Aberdeenshire, Bridgefoot Organic Co-op is a good shout – they will deliver vegetable boxes between Wednesday and Friday.
The services vary, with some shops allowing collection while others will only deliver at this time.
You don't always get to choose what will be in the box, but if you aren't fussy then this can be an easy way to get your five-a-day.
Independent butchers
I was pleasantly surprised to discover that Scott Brothers, a family butcher based in Dundee, has a professionally designed website allowing online ordering.
They will deliver anywhere in the UK with free delivery for orders over £50, so this is a great option not only for Dundonians but also those living further north.
You can buy a variety "butcher's box", as well as various bulk-order bundles, which meant we could fill up the freezer without guilt about depriving others.
The order arrived safely packaged up in a special cool box with ice and was dropped off on my landing, a safe 2m away from the door.
I found the products to be much better quality than supermarket meat, resulting in the tastiest spaghetti Bolognese I've ever had!
Inverurie-based Donald Russell is another good option with easy-to-use online ordering, a large range of meat, seafood pies and delivery anywhere on mainland UK.
The meat comes frozen rather than chilled, so if you're placing a large order make sure you have enough freezer space.
Snappy Shopper
Available as a traditional website or a mobile app, this handy little service connects you to convenience stores that offer home delivery in your area.
I've found it invaluable for cupboard essentials, many of which are in short supply elsewhere.
It's a little pricier than supermarkets and the range is limited (tricky with a husband who will only eat specific brands), but it does the job.
Delivery has always been super-quick too – just a few hours' wait.
An alternative is the Zippy D app, which works on a similar basis – I'm yet to try it out but I've heard good things about it.
Beelivery
I call this "Uber for food shopping". It is a peer-to-peer network that connects you with people in your area who will shop and deliver to your door.
The range is good, my shopper was friendly and called to discuss substitutes for unavailable items, then delivered within two hours.
The downside was that most items were expensive when compared with supermarket prices. It can quickly add up, so I have only used this service as a last resort.
Verdict: All of these options have their pros and cons.
In normal times, none of them could compete with the low prices and convenience of buying everything in one go at a 24-hour supermarket.
However, I'm impressed with the strides local businesses have made to adapt to modern shopping habits.
I had no idea local butchers offered online shopping and will continue to use this after lockdown is lifted.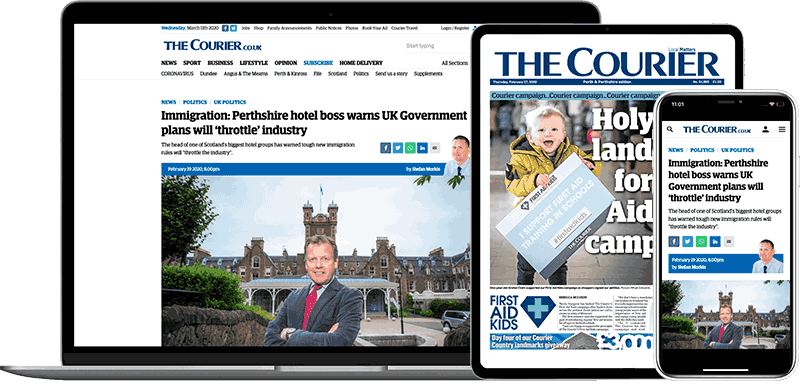 Help support quality local journalism … become a digital subscriber to The Courier
For as little as £5.99 a month you can access all of our content, including Premium articles.
Subscribe