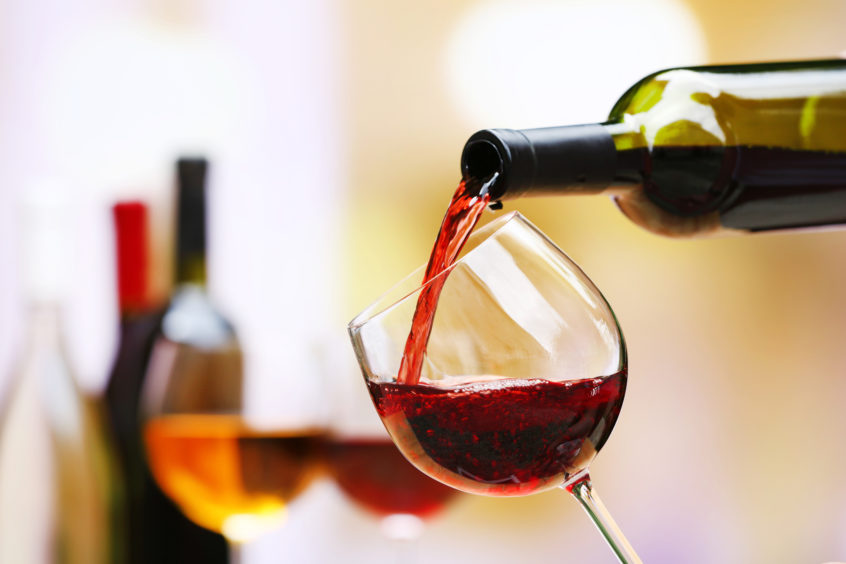 With retailers reporting dramatic rises in alcohol sales amid the current lockdown, it seems a lot of us are spending more time with our wine glasses.
The online retailer Naked Wines has forecast a £200 million rise in its annual revenues because of recent increases in demand.
And wine merchants across the country are experiencing a new influx of business as customers look beyond the supermarkets to make sure they are well stocked.
Patrick Rohde, owner of Aitken Wines and The Wine Press bar in Dundee, says that although they closed their trading premises early, the business has seen an uptake in people ordering wines from their online shop for home delivery.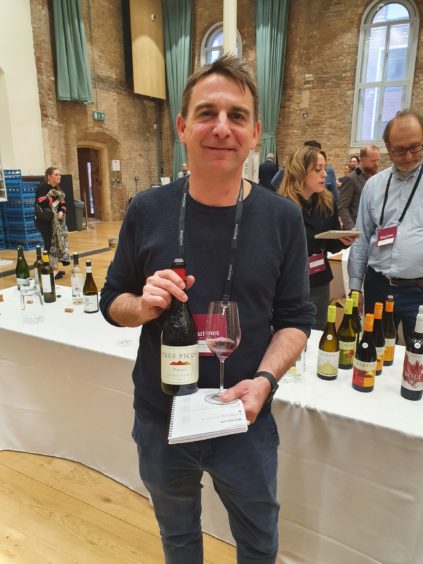 "We actually closed before the lockdown was enforced," said Patrick. "Luckily we are already set up with a website and can deliver locally to DD1-DD6 postcodes.
"It's giving people the opportunity to browse from their homes and to treat themselves."
But beyond looking to new suppliers during lockdown, are customers branching out into new varieties of wine? Tariq Mahmood, owner of Wine Raks which has been based in Aberdeen since 1983, said: "We've seen customers trying new wines while in lockdown, but no new trends emerging. Though the variety we offer is huge enough to suit each pocket and pallet".
In Dundee, Euan McNicoll from McNicoll and Cairnie wines, which has also closed during the lockdown, said customers are trusting him to select wines on their behalf. He added: "Where people used to come into the shop to chat and browse, they're now phoning to say, 'Please choose me an interesting case of six or twelve,' and leaving it up to us.
"Wine shops can be quite intimidating but the current situation is giving people the chance to try new things without coming into the shop and thinking, 'I'll just go for something familiar'. So, I think people are being more open-minded."
Euan also noted that he is seeing a 'large number' of enquiries from people who have never bought from the business before.
He said: "This could be because they don't want to go to the supermarkets, they can't get supermarket delivery slots or because they want to try something different. A lot of it has come through existing customers recommending us to friends".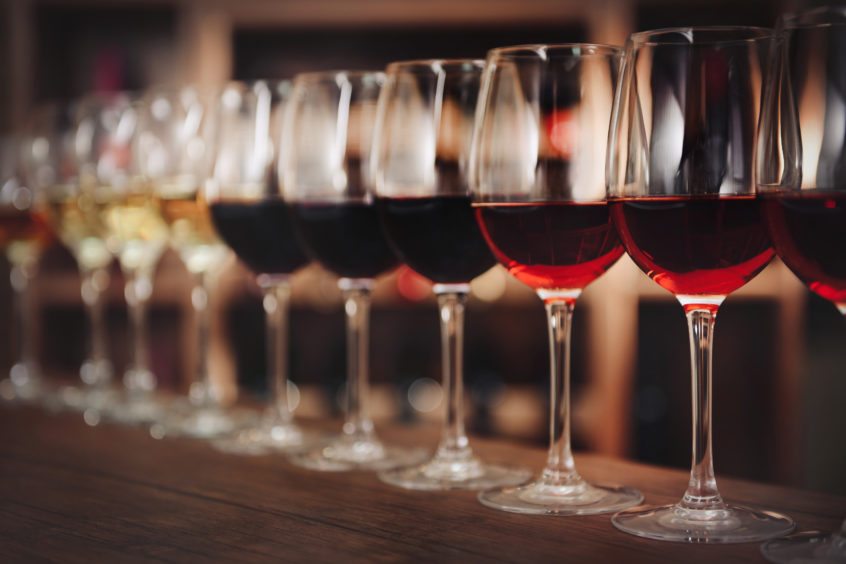 Patrick has also noticed that customers are focusing most on Aitken's "Winesolation Case" that offers a selection of the company's most recommended 12 wines from around the world but with a discount.
"The number of people purchasing the Winesolation Case has risen since lockdown began but we've found that people have started spending more time on the website and purchasing wines in addition to the ones already in the case," he said.
"It also means we are getting to meet new customers when we deliver them, while following social distancing rules.
"Customers are finding that a £12 bottle from us is a good deal. We are providing comfort wine, as opposed to comfort food."
Though wine merchants are allowed to stay open and sales can still be made through home delivery, the industry is still under pressure, particularly following the closure of bars and restaurants.
"We closed our wine bar, The Wine Press in Dundee," says Patrick. "We've also lost out on wholesale as restaurants and bars have closed and they make up a lot of our sales.
"We are focusing more on home delivery at the moment, and as of right now the supply chains are still open, so we've had no problem with that. But if there is an element of stockpiling then that could cause problems in the longer term."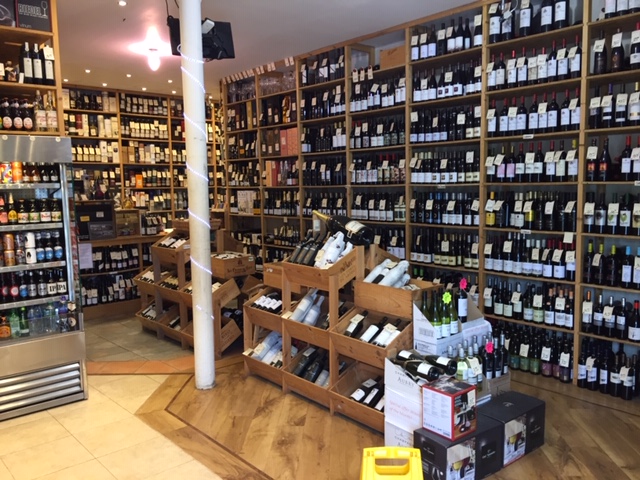 Tariq agrees that although they've lost business from the bars and restaurants, the supply chain has not dried up.
"Much of the alcohol consumption is done through the bars and restaurants so with that in complete lockdown in the UK, the importers and distributors are definitely feeling the pinch.
"At Wine Raks, we imported huge amounts of wine between January right up to the first week of March. We've just brought forward collection of our annual allocations from our small family quality producers around the world."
Euan has also been relieved to see deliveries coming through from some of the hardest-hit European countries.
He said: "Most producers are managing to get wines out. For example, we have some wine arriving from Italy and France next week and there's no sign of these being delayed. I also received Spanish wine last week.
"As long as the stock gets here the impact on wine merchants is something that can be managed.
"But we have had to change the way we do business. Despite the government saying we could stay open, I felt it was more responsible to close the shop and do phone/email orders with free delivery," he continued. "It has been great fun so far and now 95% of our business is currently home delivery."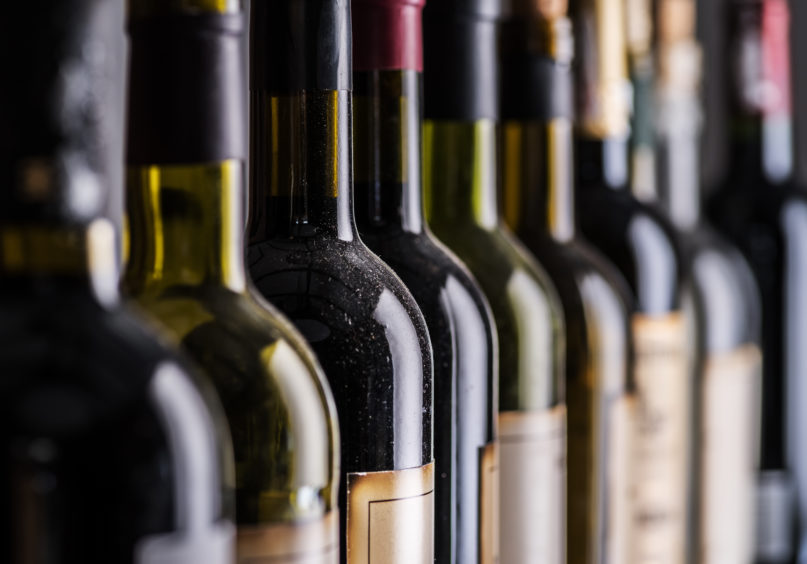 So, do our merchants think our current buying and consumption habits in lockdown will continue when things go back to normal?
"Us independent retailers are having a moment. Local communities are relying on us more than they usually do and I hope that lasts beyond the lockdown," said Patrick.
"We're providing better quality wines than the supermarkets and hopefully people realise that and continue to buy from us."
Tariq commented: "People are definitely enjoying better quality wines for less at home, as well as home-cooked food. This could mean that people are relying less on the convenience of fast foods."
And Euan noted: "I hope people will see that shops like ours offer quality, variety and interest at good prices, and that we don't bite!
"In the short term, I think people are drinking more, and drinking better quality. Our mantra has always been, 'drink less, but drink better', and that seems to be working out just now."
These are the wines that have been the most popular for each business since the lockdown started on March 23:
Wine Raks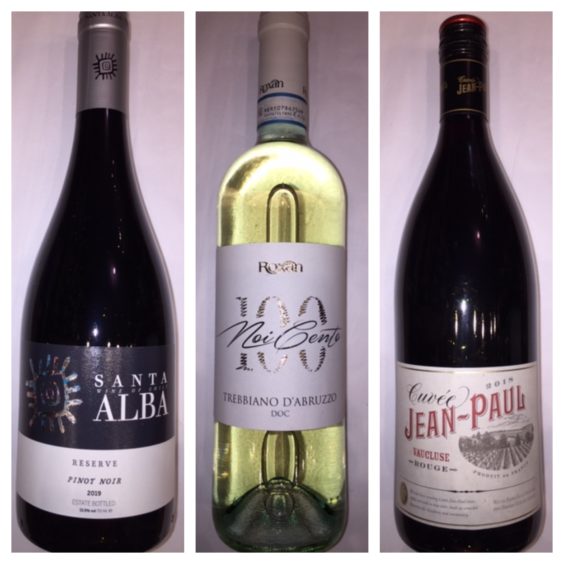 Our house wines from the Cuve Jean Paul range are our flagship, which have always been popular and are now just flying out the door. The dry white has a crisp fruity middle and dry on the finish. Both come in 75cl at £7.30 or a litre at £9.30.
Santa Alba Pinot Reserva 2018 from Chile, which tastes like a real Pinot Noir for under £10.
Roxan Noi Cento Trebbiano 2019 d'Abruzzo, Italy, will better any Pinot Grigio on the market. It is also less than £10.
Aitken Wines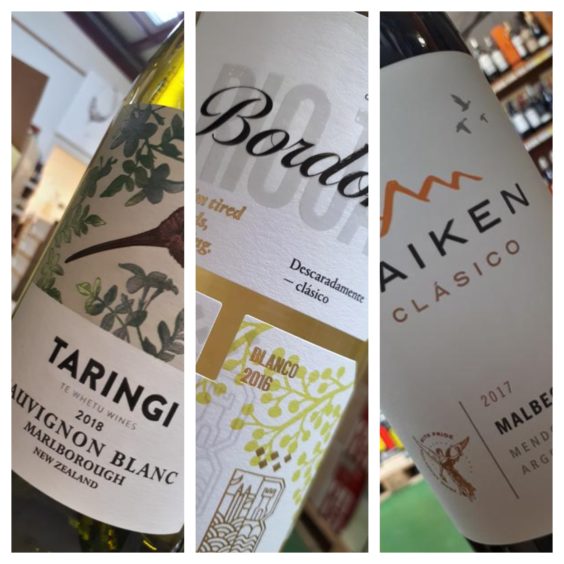 Our Winesolation boxes are hugely popular and come in at around £7 a bottle. They offer a diverse selection on a budget.
Taringi Marlborough Sauvignon Blanc 2018, New Zealand – this is the best selling white at The Wine Press and continues to sell well online. It has zesty and refreshing notes of just-cut grass, gooseberry and capsicum character. Made to make your mouth water and perfect for a Friday night with a curry or by itself.
Rioja Bordon, Blanco, Spain. Fresh fruity flavours of citrus, green apples and stone fruit, characteristic of the Viura variety. Dry, zesty and easy to drink, it has a nice crisp acidity.
Kaiken, Clasico Malbec, 2015, Argentina. This is the best-selling red at the Wine Press and also continues to sell well online. The wine is deep ruby red in colour, with purple tones and a wonderful display of rich aromas. Good structure and soft tannins lead to a finish that is fresh, complex and long, with fruit notes and subtle undertones of rosemary, thyme and dry flowers.
McNicoll and Cairnie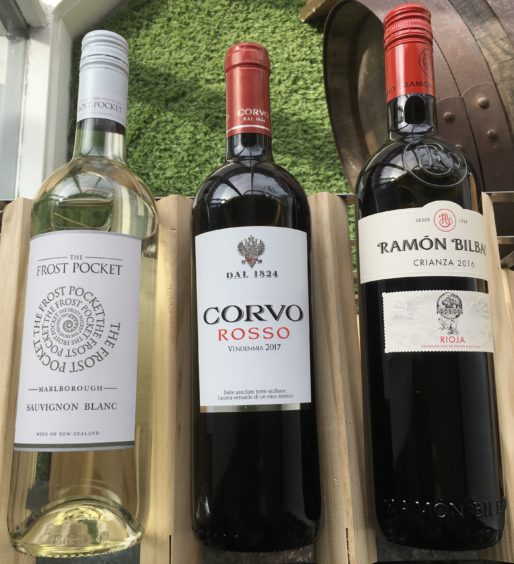 Frost Pocket Marlborough Sauvignon Blanc, New Zealand, 13% abv, £8. Deliciously crisp, smells like freshly cut grass, tastes of a basket of tropical fruits with a dash of lime.
Corvo Rosso, Duca di Salaparuta, Sicily, 12.5% abv, £10. The wine that put Sicily on the map. Medium bodied, ripe red fruits, a hint of Morello cherry, great with lasagne and grilled or barbecued meat.
Ramon Bilbao Rioja Crianza, Spain, 14% abv, £12. The biggest-selling Rioja in Spain's restaurants. A ripe mouthful of blueberry and blackberry flavours with a hint of oaky vanilla.