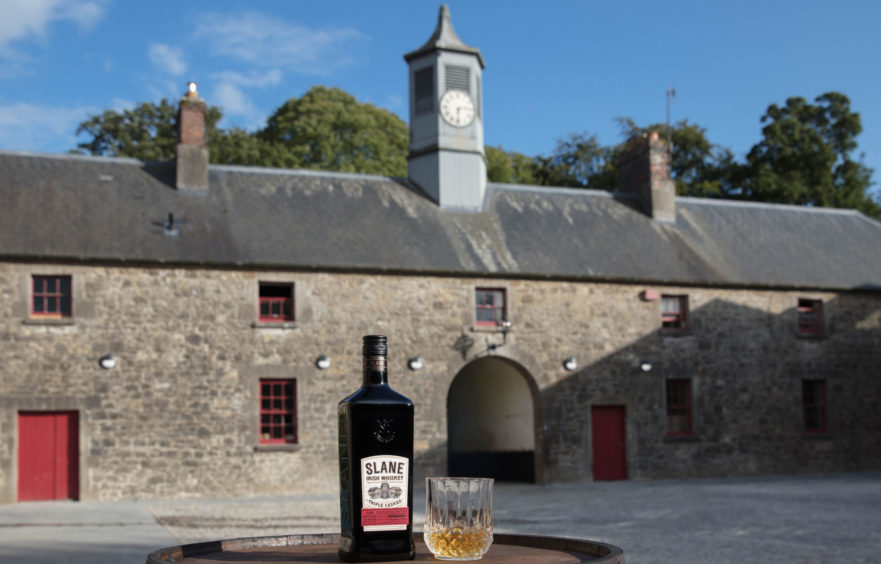 It's fascinating that two of Ireland's new generation of distilleries are linked to noted stately homes – Powerscourt, south of Dublin, and Slane Castle, Co Meath, some miles to the north.
Slane, not to be confused with Slains near Peterhead (thought to have inspired the novel Dracula), is the 18th Century seat of the Conyngham family beside the River Boyne, some miles west of the 1692 battlefield, which drove the luckless King James II/VII into exile.
Built in 1703, architecturally it's an interesting blend of a square, corner-towered, defensive castle but with many windows at all levels.
The castle is a historic tourist attraction, complete with restaurant and bar – and its grand stables house Slane Distillery, part of US firm Brown-Forman's growing portfolio of distilleries and brands.
Headquartered in Louisville, Kentucky, Brown-Forman own several top US whisky brands including Jack Daniels, Woodford Reserve, Old Forester and Early Times, as well as noted tequila, vodka and gin labels, plus the French liqueur Chambord—coincidentally, one of the most famous castles of the Loire.
They also recently re-established a US presence in the Scotch industry by acquiring Benriach, Glenglassaugh and GlenDronach distilleries.
Slane, notable for its distinctive black glass bottles, is a pot still whiskey aged in three types of casks – virgin American oak (made at Brown-Forman's own cooperage in Kentucky), ex-bourbon and US whisky refill barrels and ex-sherry butts.
The three different caskings are mixed to produce the no-age-statement triple-casked whiskey, which is the sole Slane expression at the moment, although other variants may well appear in due course.
I've sampled it and found it very pleasant, lying midway between the more traditional Irish whiskies from the Irish Distillers Group (IDG) and the lighter whiskies from Cooley. If you cannot locate it locally, look out for it on the Internet. It generally seems to be priced in the mid-twenties.
Brown-Forman was established in 1870 by George Garvin Brown, became Brown-Forman in 1890 and George Garvin Brown IV is still at the helm today. The firm employs nearly 5000 people worldwide, 1300 at their Louisville HQ.
My Slane sample came with an Irish coffee liqueur, cherry cola and a cocktail recipe which I mixed and tried. It was interesting and definitely different, but I most enjoyed Slane by itself.