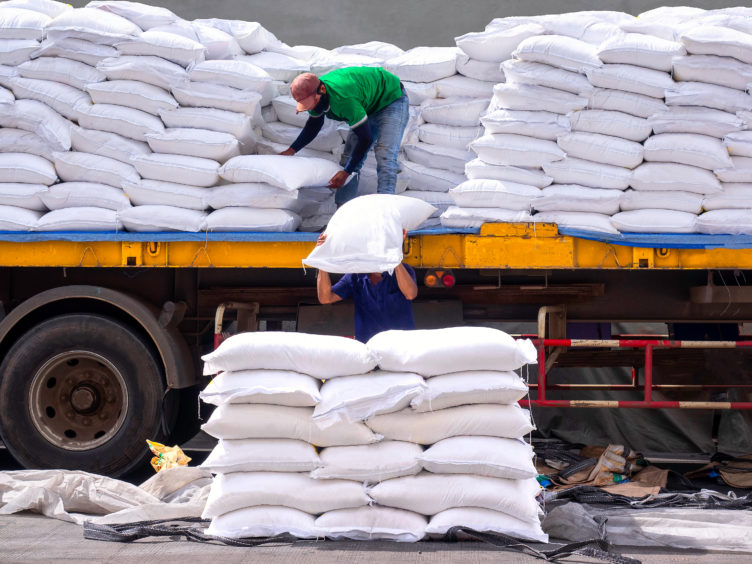 Scottish wholesaler tells of hard times with 'mountain of produce' still to be cleared.
A surplus in food in the supply chain due to the temporary closure of Scotland's hospitality venues hit the headlines recently with reports of there being excess steak, chips and cheese available.
But this is just the tip of the iceberg, according to Niall Deveney, marketing manager at wholesalers Dunns Food and Drinks Ltd.
"The news stories regarding surplus food were very close to heart and hard-hitting for us. Whilst steak, chips and cheese were the headliners on this occasion and make for a nice soundbite, they are just the tip of the iceberg when it comes to the so-named 'mountain of produce'," he said.
"In normal circumstances we are a supplier almost exclusively to the on-trade outlets such as pubs, bars and restaurants.
"We provide both licensed products and food service items throughout Scotland, to customers including some of the best known independent groups like Di Maggio's, Signature Pub Group, Bread Meats Bread, Lebowskis and Montpeliers, as well as some of our most prestigious venues like Gleneagles and The Old Course in St Andrews.
"Clearly there are immense issues occurring within the sector right now given the current situation."
As the nationwide lockdown came into effect on March 23, restaurants and hotels across the country began temporarily closing their doors and blocking off their stake in the supply chain. But despite the demand in the hospitality sector being significantly reduced, wholesalers such as Dunns have still been left with their usual amount of stock.
"We stock more than 6,500 products and availability is key for any wholesaler. What was essentially an 'overnight disappearance' of food service and licensed trade demand didn't mean our stock holdings were turned off by the same tap," said Niall.
"This has left us with products across various categories with a variety of best before dates and shelf lives to think about. Likewise for producers and our suppliers, there is no simple adjustment to production lines or for the stock that has already been put in storage.
"It is a traumatic time for the food and drinks supply chain as a whole. We have been working really hard over the last few weeks and will continue to do so through the remainder of the lockdown with both suppliers and customers, and ensure that we are able and ready for the safe resumption of business.
"We continue to link with the Scottish Wholesale Association to ensure the issues facing the industry are high on the agenda and have made representation to the Scottish Government to try to get focus front and centre.
"Currently, we continue to supply our Dunns and Currie's soft drinks to the retail sector and we are servicing a small number of care homes and hospices, while trying to find new ways of adapting quickly."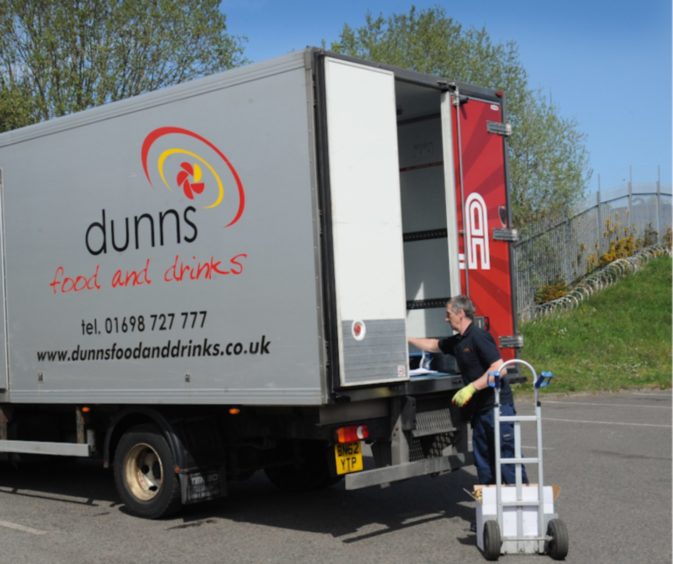 Like many businesses, Glasgow-based Dunns has turned to delivering its surplus food to households across Scotland with twice-weekly deliveries to Fife (postcodes KY1-9, KY11-12, KY15-16, EH30 only) and deliveries to Aberdeen, Dundee and Perth (postcodes AB10-11, AB25, DD1-4, PH1-3 only) on a Thursday.
"One step we have taken is to open up our considerable product range to the public, with a home delivery service and socially-distanced 'click and collect' option. Already we have received great feedback with messages of gratitude and relief for this lifeline service but the reality is that, alone, it has no material impact on restoring the lost business.
"We have also been engaging with local charitable initiatives to donate surplus food stocks for those in need, ensuring that good quality stocks don't go to waste."