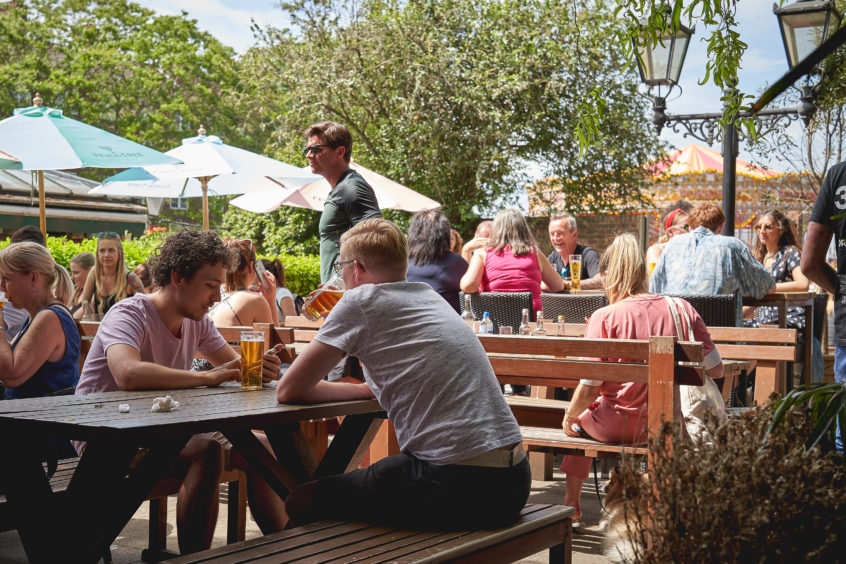 When restaurants, cafes and pubs reopen, let's do all we can to support this hardworking industry, says food columnist Murray​ Chalmers
Talking to restaurant owners, chefs and fellow foodies there is a cautiously optimistic yet guarded hope that some positive things are finally starting to happen in the hospitality industry, a massive economic sector which has joined most of the country (racists and Dominic Raab excepted) in falling to its knees.
It's about time. During the second part of this seemingly interminable lockdown it's been a blessing to have the option of takeaways and food deliveries but, ultimately, food isn't just about fuel and subsistence – it's a social experience which needs the presence of other people to really make the rituals of eating soar.
With friends to talk to, pleasant staff and a great chef in the kitchen, life always seems a lot happier in a favourite restaurant or cafe, even if only for a few hours.
Joy
What immense joy eating out gives us – from a hangover-abating, mouth-puckeringly Sarsoned bag of chips wolfed down with a can of full fat Coke to a gourmet meal booked months ahead, those times spent talking, eating, drinking and laughing with others can provide a sustenance far greater than the sum of their parts.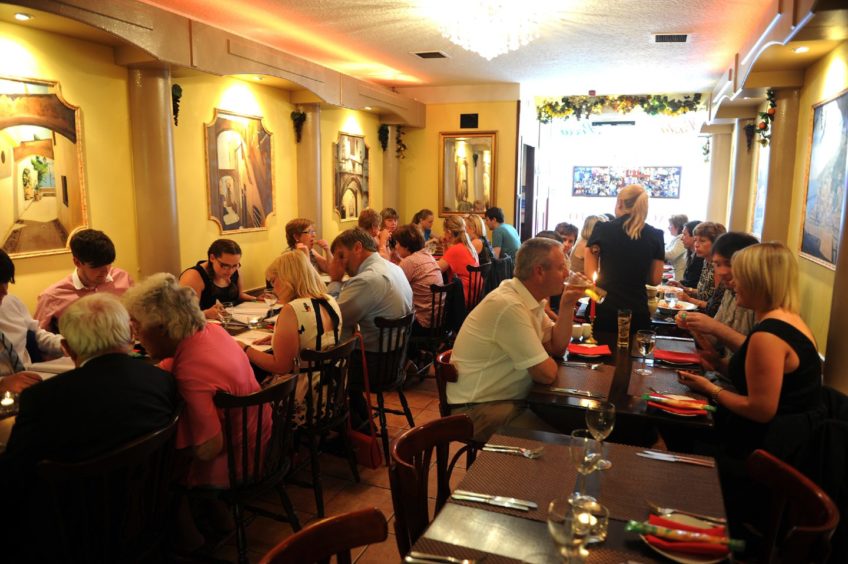 Never has chewing the fat seemed more alluring than it does now although please don't mention the "f word" near me this week as it would just be mocking the self-afflicted.
Like many, lockdown hasn't been overly kind to my physique, due to the fact that for the past few months the only open door at my house has been on the fridge.
Whilst the Kaiser Chiefs might once have predicted a riot, the only absolute in my life right now is that I predict a diet.
So finally, soon, many chefs will be dusting down their aprons to cook on something stronger than domestic gas and I can't wait to stand in their socially distant vapour trail and lap up every intoxicating fume.
I have missed it so much; at 60 I don't want life to feel on hold for any longer than necessary right now – and neither does the beleaguered hospitality industry, where many big names have already collapsed.
Of course, as in so many other things, Scotland and England differ in the timings of emancipation from lockdown, and this has led to some slightly jealous pangs as I see English friends post Instagram pics documenting their onerous march of freedom to the nearest pub.
Whilst completely agreeing with the considered and intelligent lockdown policy of the Scottish government, I still can't wait for it to be over and I know the catering industry throughout the UK is desperate for any definitive announcements that will help it move forwards.
Latin homework
Each step towards this day brings an elation that we never would have understood in January. Back then it seemed that all we had to worry about was getting Brexit done, the phrase repeated by the government with such insouciance that it made leaving the EU – the forthcoming series of tidal waves promising increased devastation to Covid's tsunami – sound a bit like pesky Latin homework set by a finger-waving Victorian nanny.
It's strange though how vicariously exhilarating it is seeing friends sitting in a pub garden, or hearing about them actually booking a table for lunch somewhere – albeit, and possibly speculatively, in late July.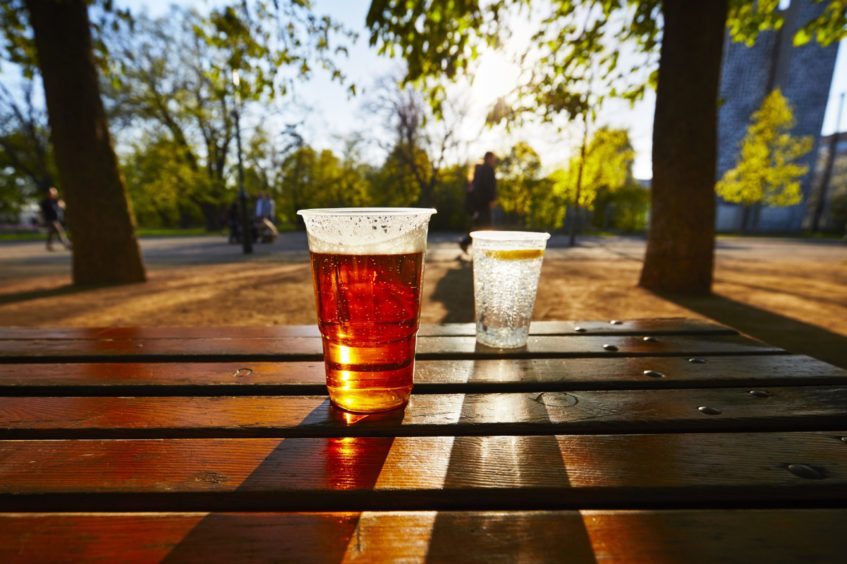 My friend Jane, who moved to Manchester the day before lockdown, just regaled me with a story about how she's never really been a beer drinker but now she and her husband love to sit outside a pub near their new house, order a couple of pints and just savour the moment of not feeling alone. Simple pleasures.
Whatever your lockdown arrangement, what has been apparent during this time of turmoil is that hell is definitely not other people. Well, MOST other people – I would still rather live a monastic existence for the rest of my life than share a table with Katie Hopkins or Jacob Rees-Mogg, although that's highly unlikely anyway as he probably has serfs to sit at pub tables for him.
Illicit
Having a drink with others is now a pleasure that feels completely illicit and thus seems like the biggest thrill you can have without the removal of your vest and your slippers.
How will we react when we eventually sit down in our favourite eateries, study the forensically-cleaned menus, drink from a glass we brought from home and then look at the waiter and try not to wonder if he's, you know, had it? I mean, he looks a bit pale and he just coughed and scratched his nose, so should we just leave now?
Really, that's the point when you need a drink or 10 but, oh God, did that barman just sneeze? Did you SEE him sanitise his hands before pouring the wine? And now we're on the subject, do you think that wooden crate on the bar displaying cauliflowers so artfully was disinfected before it came in?
Amidst barely controlled hysteria can you imagine the date that starts with "is that travel sized bleach in your pocket or are you just pleased to see me?".
And then, at the end of dinner, when you've drunk enough wine to not care, can you really ignore the need to go to the toilet until you get home? Really, if your anxiety level already places you in the champion league of Neurotics Anonymous then get ready for elevation to paranoia's premier division pretty damn quick.
Howard Hughes
But really this is just jesting because by the time we get to sit in a café or restaurant then premises and staff will be cleaner than notoriously germ-phobic billionaire Howard Hughes, who wore tissue boxes on his feet, washed his hands until they bled and burned his clothing if someone near him became ill.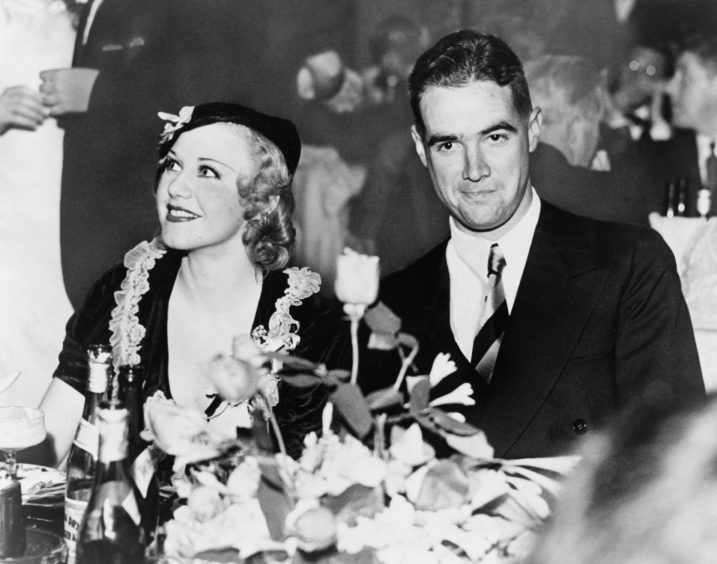 Maybe this seems sensible to you and if it does then I only hope you don't need to queue at Primark every time you really can't face a boil wash whenever someone clears their throat at the bus stop.
When we eventually get into our favourite restaurants, cafes and bars wouldn't it be great if the owner or our favourite server was there to greet us? It will seem like visiting old friends, which is exactly right.
We forget what close relationships we form with these people – I swear that Mary-Jane Duncan from Kitschnbake and Gillian Veal from the Parlour Café know more about my life than my best friend, whilst I'd be totally happy to be locked in or locked down for a fortnight with James Ferguson and Alethea Palmer, those beautiful spirits who run Kinneuchar Inn.
I recently dropped in to see James and Alethea and as we stood carefully not shouting at each other in the garden outside the dining room which gave me so much joy last year, it was hard not to feel like grateful survivors in a time when many haven't made it.
Resourcefulness
We traded lockdown stories – mine weren't riveting – and I left with a care package of charcuterie, some sourdough, the best pork pie ever and a huge smile on my face. This is really what the best cafes and restaurants provide – a sense of belonging, of kinship and of course the inner glow that you get when you've made a choice and you made the best one. This applies to people just as much as places.
Kinneuchar was the first restaurant ever to get full marks in The Courier's food magazine The Menu – this was only last year but it already feels like decades have passed since that happy day.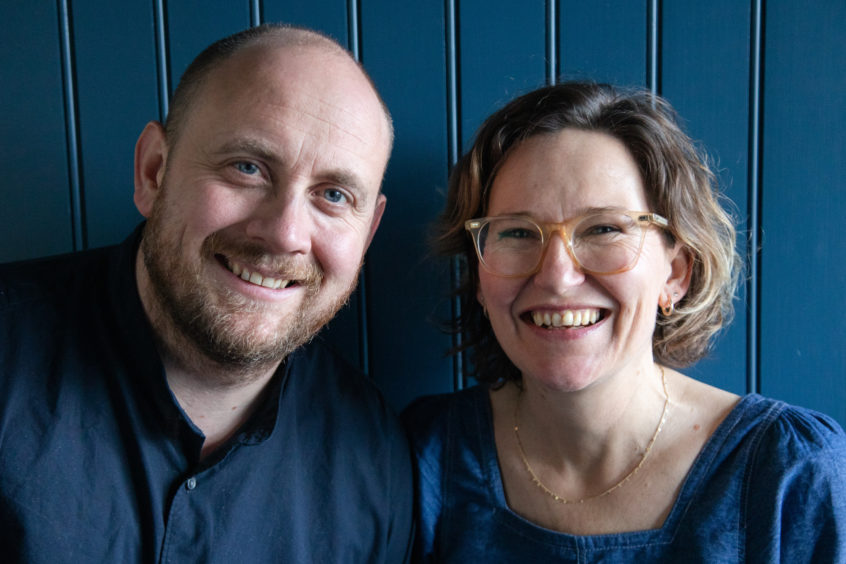 Certainly, reviewing restaurants when they reopen will be very strange because it would be a hugely insensitive person who would put the boot in to anywhere that's survived all this, however bad the experience was or however decorously the kick was administered.
The resourcefulness shown by the catering industry during lockdown has been incredible and I raise a glass to them all.
When they do reopen I think we have to repay restaurants by walking through the doors with a pragmatic realisation that things are different now; niggles that used to bother us before will need to be overlooked, and actually the transactional element of dining out will change immeasurably.
As many of us always realised, the customer has an equal part to play in the dining experience – even more so now. We're in this together and we have to behave accordingly. It's just not feasible to go somewhere and judge it in the way we might have done last year, because most of the variables have changed.
The approach now has to be use it or lose it – but don't abuse it.
This column was initially going to be about service in restaurants – a series of anecdotes which might have illustrated how good or bad service can define a meal.
But then I got to thinking about all the people who have lost their jobs – the chefs, the waiting staff, the kitchen porters, the sommeliers, the cleaners, the suppliers – and then I remembered all the businesses that have already gone under or will really struggle to survive in this changing normality.
Mistakes
My sister is one of these people; the independently-owned foodie pub and dining room she cooked in in London has been bought by a chain and thus the food offering will change. Basically, the level of food my sister cooks won't be required and, at the age of 54 and for the first time in her life, she is now unemployed. There are and will be many others.
That's why I think we have to really welcome the whole experience of hospitality with a massive generosity of spirit because everyone who has survived will be trying to keep afloat.
That might mean that you can't linger so long over coffee after your meal because the restaurant might be turning tables quicker.
It might mean that there are less options on the menu or that there's less staff to look after you. Things might take a bit longer. Mistakes will be made.
The bottom line – literally – is that these places have to recoup the money they've lost and more spacing means less tables which means less profit. We the customer will have to acknowledge this and respect it. Adam Newth from The Tayberry recently summed it up to me – "the big concern is that we're going to have to open with reduced numbers which is obviously very difficult for a restaurant. It might be like having to run a fine dining restaurant with the table rules of a busy pub".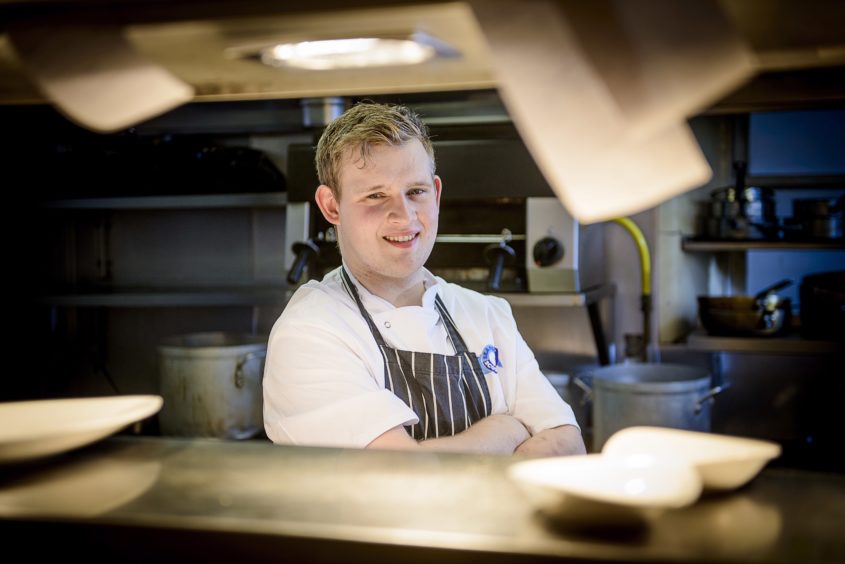 When speaking to friends about this piece – and so many people contributed great anecdotes about restaurant service that we must save them for another day – the main comments that struck me forcibly were from best-selling author, journalist and broadcaster Caitlin Moran who said something that, for me, instantly humanised the entire hospitality experience: "However awful the service is, if I'm having my first business meeting with someone at a restaurant and they're rude to the waiting staff, I will just quietly resolve to never work with them again. If that's how they are with waiters and waitresses, you NEVER want to get involved in a project with them."
Chef, broadcaster, restaurateur and Great British Menu judge Andi Oliver agreed, saying: "I have the same benchmark as Caitlin. If someone can't be polite and kind to someone bringing them food then it's a pretty good indicator that they're essentially a twat."
Let's look forward to our first meal in a restaurant, café or pub acknowledging all the sacrifices and hardship that have led to us being able to sit at a table and be brought good things to eat and drink.
Make the experience a joyful one, for you as a customer and for the staff. Tip wisely – in cash, preferably – and tip well. Bring it on!
---
More from this series…
MURRAY CHALMERS: Supporting your local independent food businesses has never been so important
MURRAY CHALMERS: The 80s was a swaggering multi-layered decade that served up so much choice