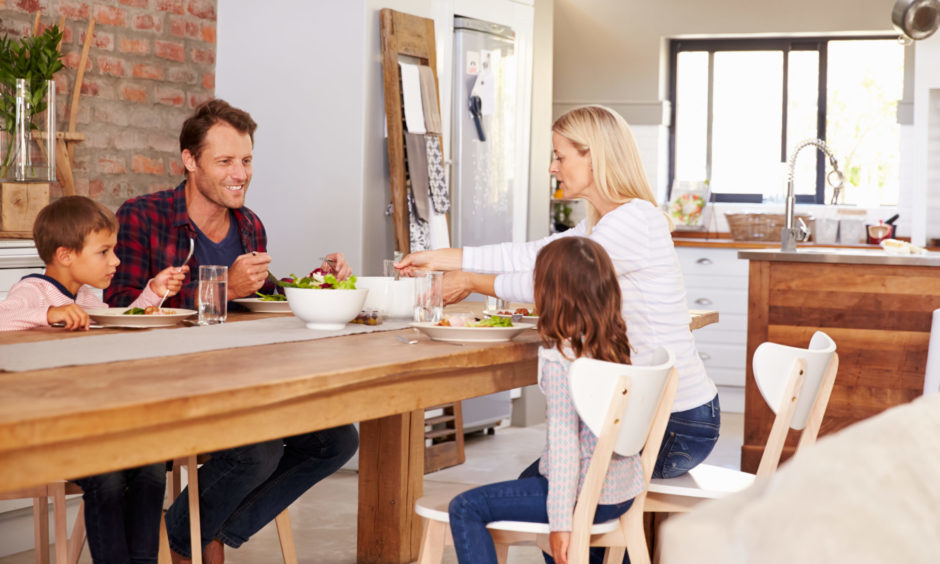 It can be hard to coax kids away from their screens, but studies show that taking time to eat together can lead to happier, healthier children. We get the expert view and hear from parents who have seen the rewards for themselves.
While lockdown may have posed plenty of challenges for families – not least trying to home educate children whilst, for many, working at the same time – there have been upsides too.
Among them has been the increased opportunity to be together – and to talk. With no daily commute to and from work and school, it has been easier to cook a family dinner and to sit down together.
According to Dr Carrie Ruxton, one of Scotland's most prominent dietitians, there are many advantages to be had from sharing meals together each day, ranging from our physical to our mental health. But, she says, our busy lives mean many of us in more normal times struggle to organise regular home-cooked dinners shared around the table.
In a report published in the trade magazine, Complete Nutrition, she revealed: "A survey by Stata found 58% of families eat together during the week, rising to 61% at weekends, but this typically involves a 20-minute meal in front of the TV rather than one enjoyed at a table. More worrying, a YouGov survey revealed that a third of children have their breakfast and evening meals in front of the TV, while one in 10 will go to their bedroom to eat.
"Parents report several barriers to family mealtimes, according to a review of 49 studies, including needing to make separate meals for different family members, the burden of meal preparation, feeling too tired to cook, or having busy work schedules."
What the research shows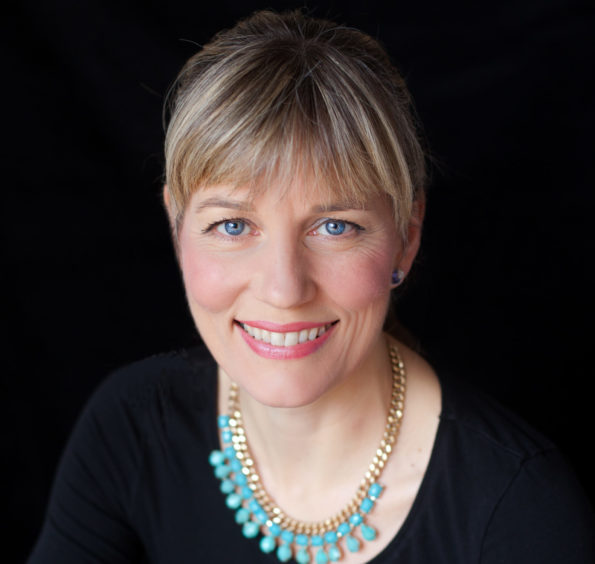 The evidence gathered by Dr Ruxton highlights multiple benefits of eating meals together as a family, including improved nutrition, behaviour and wellbeing and weight management. Here, her findings are summarised:
:: Eating together more often is linked to higher intakes of fruits and vegetables, and overall diet healthiness, as well as fewer sugar-sweetened beverages.
:: Among 14-24-year-olds living at home, a higher frequency of family-style eating was linked to lower intakes of fast foods and sugary drinks, and higher intakes of fruits and vegetables.
:: Eating together could have a wider impact on health by improving wellbeing, mental health and behaviour. By tracking children from birth, researchers found those who had regular family meals at the age of six years were more likely, at 10 years of age, to be physically fitter and experience lower levels of aggression and oppositional behaviours. The findings remained significant after adjusting the results for family circumstances and income.
:: A cross-sectional study of 8,500 adolescents found a greater frequency of family meals was associated with less risk of depression and better emotional wellbeing, with girls benefiting more than boys.
:: In a Scottish study looking at cyber bullying in girls aged between 11 and 15 years, the detrimental impact on wellbeing was significantly lessened in those who ate with their families every day compared with those who ate family meals once a week or less.
:: As well as delivering mental health benefits, eating together in the home seems to lessen negative behaviours. An analysis of 12 different studies revealed that children and adolescents who shared a meal with their family three or more times a week were less likely to report food refusal, binge eating, or excessive dieting compared with children who ate fewer meals with their families.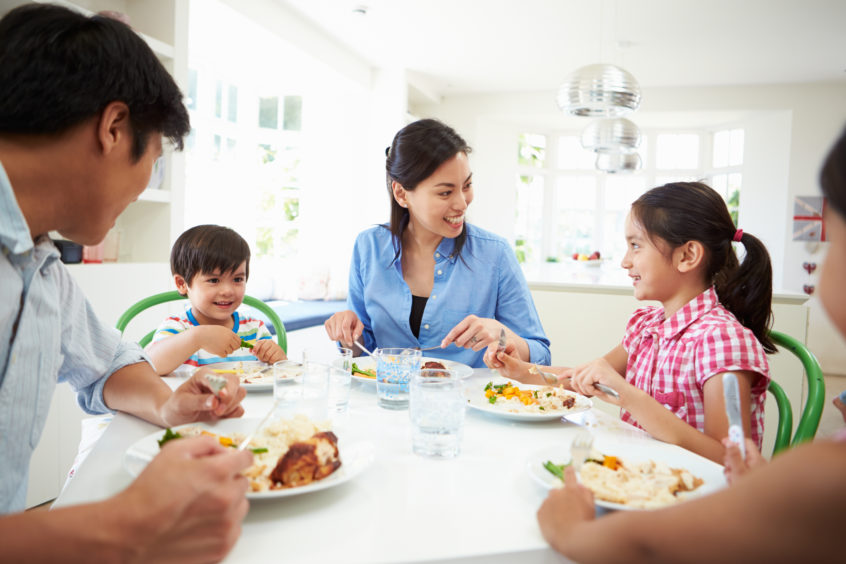 :: A review also found that family meal frequency was associated with fewer reports of disordered eating, alcohol and substance misuse, violent behaviour, and feelings of depression or thoughts of suicide in adolescents.
:: Obesity continues to be a major health issue in the UK, including in up to a third of children. Several studies have found that regular family mealtimes are associated with a lower risk of child obesity. One recruited 160 families into a 10-month intervention which increased meals eaten together at home. A greater frequency of family meals combined with less technology use by parents at the table was linked with a lower risk of excess weight gain in children.
:: Changing our lifestyle to enjoy more family meals can have long-lasting effects. In a longer-term study with a 10-year follow up, young adults were found to have reduced odds of being overweight if they had eaten at home more often with their families during adolescence. The reasons to explain these findings may include eating more fruit and vegetables and healthier main meal options instead of  fatty, sugary foods.
:: Family meals provide increased opportunities for emotional connection and a sense of security which enables children to better regulate their own eating habits. There are fewer distractions at the table which may improve mindful eating – where people pay more attention to their food and respond to satiety signals more effectively.
What parents say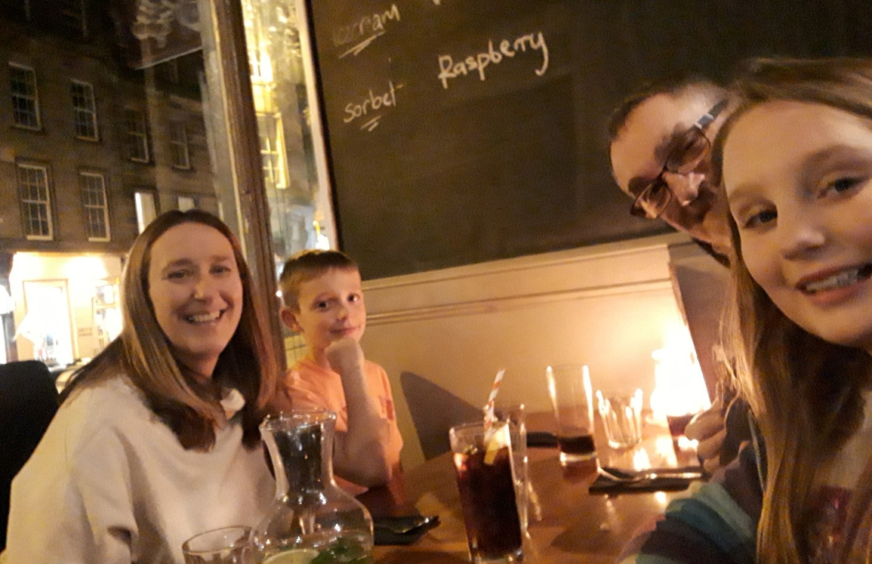 Karin Taylor, 44, from Kinross
Working as a speech and language therapist, Karin Taylor is acutely aware of the benefits of spending time having face-to-face conversations with children.
And while her children Alice, 12, and James, 10, are at the ages when they are often busy with clubs, the family try to eat together as often as possible.
She said: "It's a fairly conscious decision. Both my husband and I were brought up like that so it's a cultural norm for us. We eat at varied times but usually between six and half past. During term-time we don't always manage because of clubs.
"If I'm very organised I'll have prepped the meal the night before. I use the slow cooker quite a lot and I tend to do quick meals like stir fries and omelettes and then have things that take longer at the weekend. In normal times, I commute to Perth or Dundee so that impacts on what happens in the evening.
"I do batch cook regularly as well – things like Bolognese, chilli, meatballs – and then I might do some chicken dishes as well. If I was really doing it well, I could get six meals out of one big batch of Bolognese."
Karin believes the time spent together over meals creates opportunity to talk to the children about what's going on in their lives, as well as encouraging them to eat a varied diet.
She said: "I think it allows us the time to chat as a family, to find out about each other's days and to have everyone concentrating on the same things. It allows conversations to evolve rather than just constant questions. In lockdown, we've also been doing three  positive things about our day, three things that we're pleased with or felt have gone well.
"For younger children they watch our social interactions and it allows them to take part. There's lots of vocabulary opportunities around food, too, with colours, what you're eating, turn taking."
But, Karin says, the family will often have less formal mealtimes, and believes it's important to keep it simple sometimes.
She added: "My kids often moan and ask for [dinner] in their room, but rooms are out of bounds for eating in our house beyond a snack. We do sometimes have TV dinners, and that's important too, just to chill and not be so formal and not have the pressure.
"Nutritionally it's good for children to see people eating the same things. If we have something a bit more experimental, we'll encourage them to taste it even if they don't like it. I try not to make two different meals, but if they really don't like it or it's beyond their tastes I'll make something different or a variation of our meal.
"From a speech and language point of view, eating can be a sensory experience and if that isn't good for you then you're going to struggle with it. Normalising [mealtimes] is a good thing because you see others eating happily. So sitting down together for meals is a good structure but it can't be too onerous."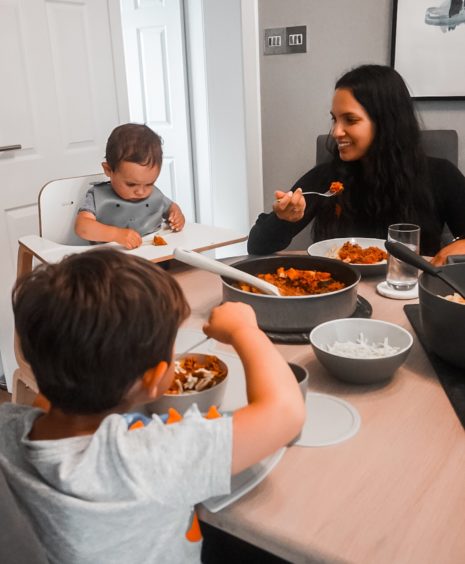 Kylie Abreu, 33, from Aberdeen
With a busy job in marketing and two young sons to look after, Kylie Abreu has to be super organised to ensure the family can sit down to eat together.
Her husband, Lee, works offshore so, in more usual times when not working from home, her slow cooker is her best friend.
Kylie, who is Australian and lived in Paris for 10 years before moving to Scotland, said she wanted to continue the family meal tradition of her own childhood for her sons Gabriel, four, and Fabien, one.
She said: "They have a really healthy approach to eating in France. It's not as fast paced as in the UK.
"I grew up in Australia and we were always a bit like that because we always ate together at the dinner table, but when I moved  to the UK I was quite surprised when I saw everyone sitting at their desk at work wolfing down their food."
Kylie shares her healthy eating ideas and other lifestyle tips on her Confidently Kylie blog, and attributes her kids' love of food to their shared mealtimes.
She explained: "As soon as Gabriel could eat by himself we ate with him. Even my little one now sits at the table with us and I feed him while the others eat, and then I'll eat mine when he's finished so we're all sitting down to eat at the same time.
"The kids will eat and try more if they see you eating it. They always want what's on my plate so we eat the same thing.
"My kids eat everything, even Thai curries. Some people are like, 'Isn't that too spicy for them?' But because I'm eating it they try some and usually like it. We let them choose. My four-year-old is at the stage he might look at something and say he doesn't want it so we say, 'Eat at least four mouthfuls and see what you think'.  We try to make sure they at least taste the food. We don't want to force them but then we want them to appreciate food and not waste it.
"When you eat together you get to have quality time and talk about things. It encourages conversation and language. Gabriel doesn't stop talking and the younger one babbles. We talk a lot at the table. Before [the pandemic] it was about what they did at nursery and now it's more general. My husband and I will catch up on our days too."
And when it comes to meal preparation, Kylie has it covered by using a slow cooker so the evening meal is ready and kept warm for when the family get home.
She added: "We eat together every evening around 5.30ish and at lunchtimes at the moment, too. When I'm working and my husband is offshore I just try to organise things and cook in advance. I use a slow cooker that I can control remotely from work, but I usually set it to turn on three hours before I get home, and the steamer for rice and veggies half an hour before. The steamer is part of the rice cooker and I put veggies on top and I cook them at same time and it keeps it warm even if I'm a bit late. I start work early so I can finish early which means we can eat together."
Calling all foodies, you can keep up-to-date with the latest food news, how and where to support local, healthy eating advice, industry insight, trends, recipes and the freshest ideas seven-days-a-week at thecourier.co.uk/food-drink