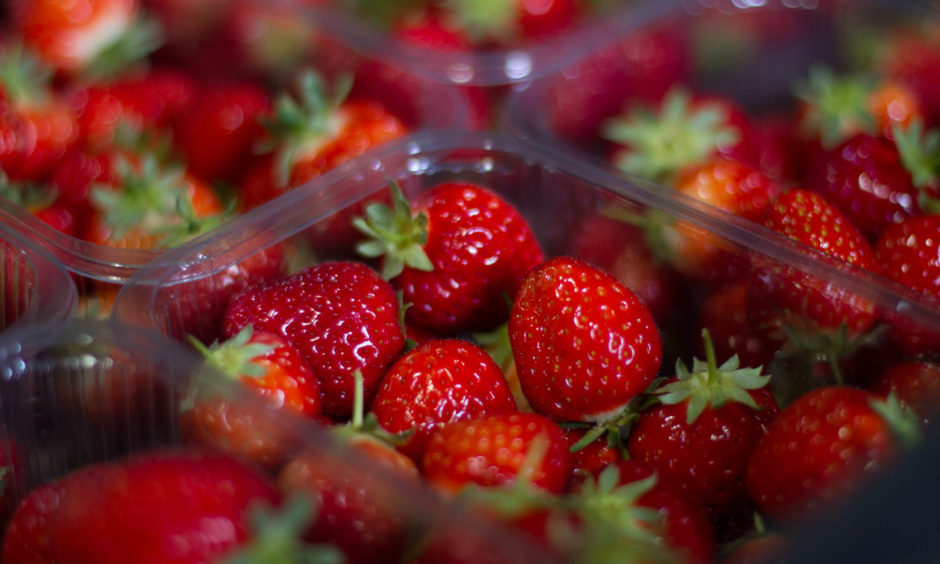 Some customers of McQueens Dairies in Fife will enjoy a special surprise when they receive a free punnet of strawberries with their morning milk delivery.
Fifers will be among thousands of McQueens Dairies customers to receive a special strawberry surprise with their milk delivery tomorrow (July 2).
AVA Berries has joined forces with McQueens to deliver thousands of punnets of their premium Scottish strawberries to households in the kingdom and the central belt this week as the Scottish strawberry season starts to peak, during what would have been the start of the Wimbledon fortnight.
On the partnership, Jill Witheyman, marketing manager at AVA Berries, commented: "Strawberries and cream and the summer tennis season go hand in hand, and although the Wimbledon tournament sadly isn't going ahead this year, we still wanted to do something to celebrate it and bring a smile to peoples' faces.
"That's why we decided to team up with McQueens Dairies to give more than 2,500 of their customers a surprise punnet of strawberries with their milk delivery this week."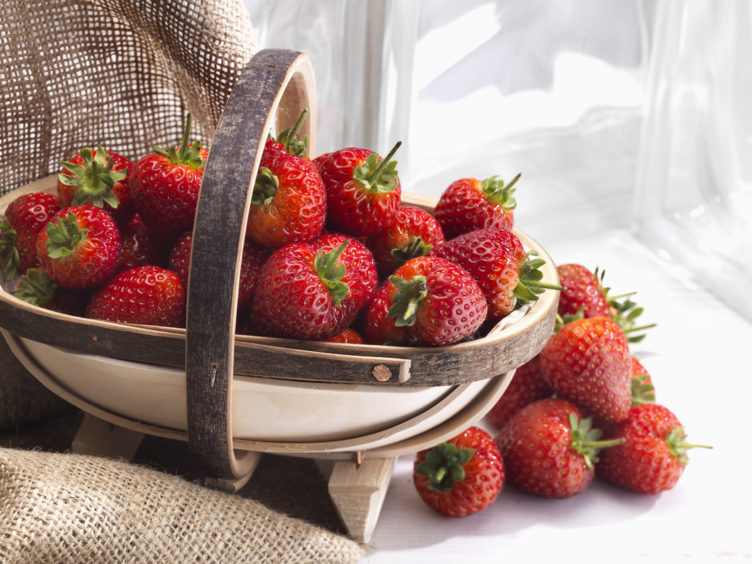 Established by fruit growing and breeding experts Angus Soft Fruits, AVA Berries was borne out of a large berry growing family who have been providing delicious berries for generations in the beautiful north-east coast of Scotland.
The varieties included under the AVA Berries banner have been bred with flavour, appearance, yield and sustainability in mind.
The Scottish strawberry industry provides a fifth of all berries eaten in the UK and has an unsurpassed reputation for taste and quality.
Some of the best soft fruit growers are based around the North East coast of Scotland, where the cool, dry climate helps to produce a sweeter berry.
Specially developed
AVA Berries supply the UK's top supermarkets and AVA strawberries are sold in the premium lines of Aldi, Morrisons, Sainsbury's and Coop nationwide.
Jill continued: "AVA Berries are grown by an exclusive group of growers based across the North East of Scotland, the heart of the traditional berry growing country, and have been specially developed for improved flavour, juiciness, appearance, and shelf life.
"This year's season has got off to a strong start, we've had the ideal climate and weather to produce large, sweet strawberries that Scotland is so renowned for.
"Demand tends to peak in late June and July and our growers are working hard to keep shelves stocked with healthy and nutritious AVA strawberries."
Although there had been concerns over attracting fruit pickers due to the coronavirus pandemic which potentially could have affected returning workers from Eastern Europe, sourcing labour hasn't proved to be a problem for AVA.
"Our growers have secured a mixture of local new recruits and experienced returnees from Eastern Europe this season to pick their crops," added Jill.
Calum McQueen, Commercial Director at McQueens Dairies added: "We're really excited to be working with AVA Berries this summer to spread a bit of cheer during these difficult times. Who doesn't love Scottish strawberries, and a free, surprise punnet – even better."
Calling all foodies, you can keep up-to-date with the latest food news, how and where to support local, healthy eating advice, industry insight, trends, recipes and the freshest ideas seven-days-a-week at thecourier.co.uk/food-drink