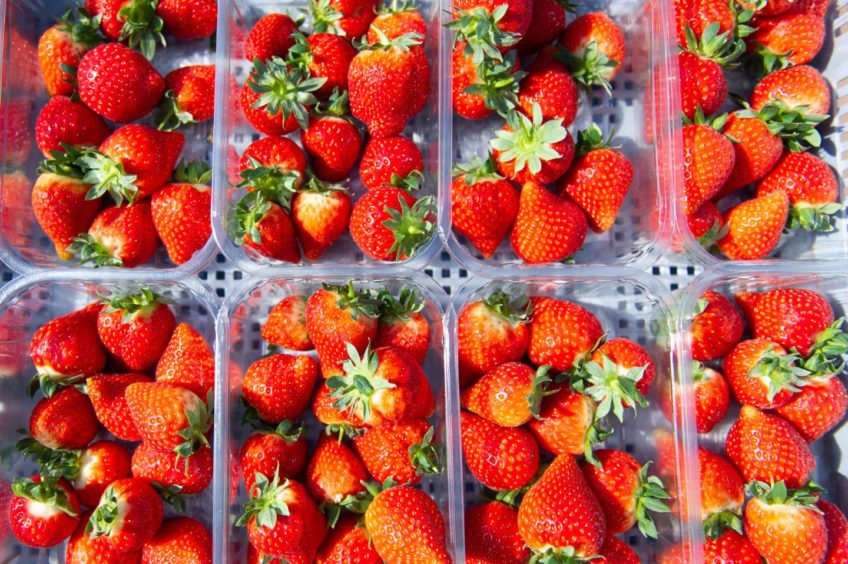 For many of us, the appearance of strawberries on our plates signifies the start of summer. Rebecca Shearer takes a look at the art of berry growing in Scotland that makes our produce some of the best in the world.
Those who are fans of soft fruits will undoubtedly already have Scottish strawberry season marked on their calendars.
Whether bought in the supermarket, a local farm shop or grocery store, found on some shrubbery while out on a walk in the wild, or even grown on our own doorsteps, they're one of the easiest foods to get a hold of at this time of year. But just why should we be eating them now?
At the start of the 1990s, the strawberry season consisted of a six-week window from the end of May to the beginning of July. But thanks to advances in technology and polytunnels, strawberry growers are able to reap what they grow for around 20 weeks of the year.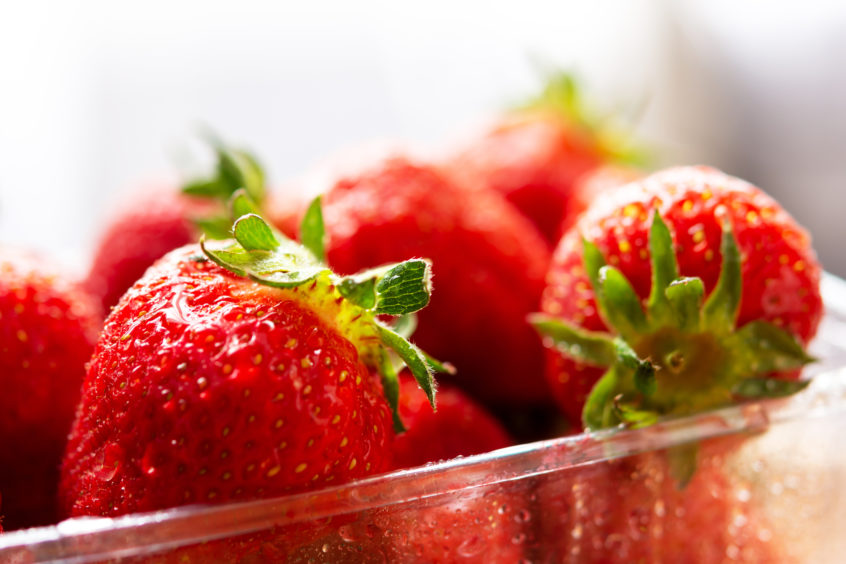 What do the producers say?
Anna Mitchell from Castleton Fruit Farm in Kincardineshire says the "berry" season's biggest challenge is almost always the weather.
"Between here and England the temperature affects things. The more temperate climate in Scotland allows the berries to have longer daylight hours but without the same levels of heat. This allows the berries to ripen slower so they produce more sugar and you get a sweeter berry.
"Each variety has its own traits – some are slightly darker, and some are more orange when they're ripe, while orange can mean under ripe for other varieties. So there's not a one rule covers all approach when it comes to choosing them."
Meanwhile, Tim Stockwell from Barnsmuir Farm in Fife says that Scotland has a lot to answer for when it comes to strawberry season.
"Scottish strawberries are famously some of the best in the world and the north east of Scotland and Fife have the ideal climate for growing the perfect strawberry with its warm days and cool nights. We are now entering the peak Scottish strawberry season where customers will see the highest volume of locally-grown strawberries on supermarket shelves.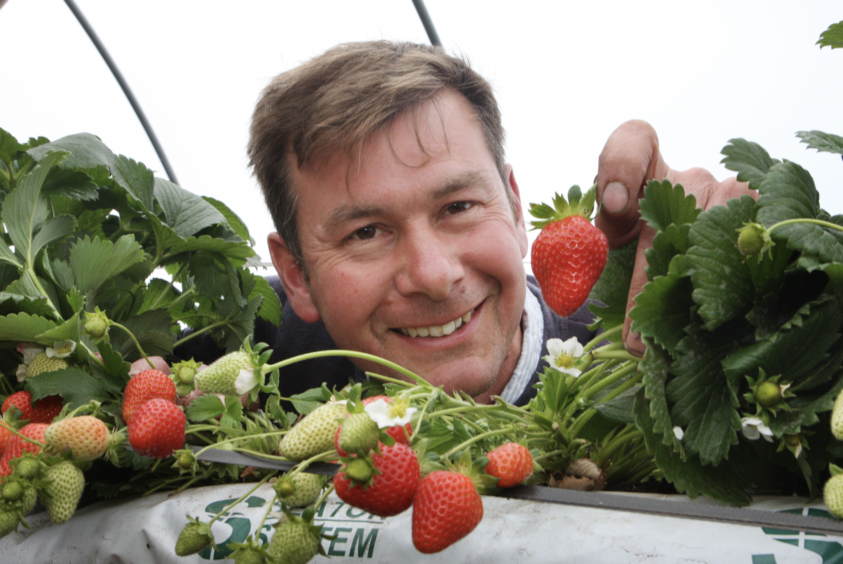 "Traditionally, the Scottish strawberry season only lasted about six weeks in summer, from June to July, however now we can get homegrown strawberries almost eight months of the year thanks to advancements in polytunnel technology.
"At Barnsmuir Farm we use the innovative Seaton System™, developed by soft fruit grower and distributer, Angus Soft Fruits. It is a polytunnel system that regulates light, air and heat and grows strawberries in a table-top position which results in better tasting berries and has paved the way for the premium strawberry market.
"The first premium strawberry variety to hit the market was AVA Berries, which offer the best in seasonal flavour, sweetness and quality. AVA Berries are grown by an exclusive group of growers in Scotland to ensure only the very best berries are produced every time."
What should we look for?
So, having learned about the origins and structure of strawberry season and before we venture out to buy our next punnet, what should we be looking for to ensure we're getting only the best?
Anna says that largely you can tell if a strawberry has gone bad, but that ripeness can play a part too.
"Each variety has its own traits – some are slightly darker, and some are more orange when they're ripe, while orange can mean under ripe for other varieties," she says. "So there's not a one rule covers all approach when it comes to choosing them."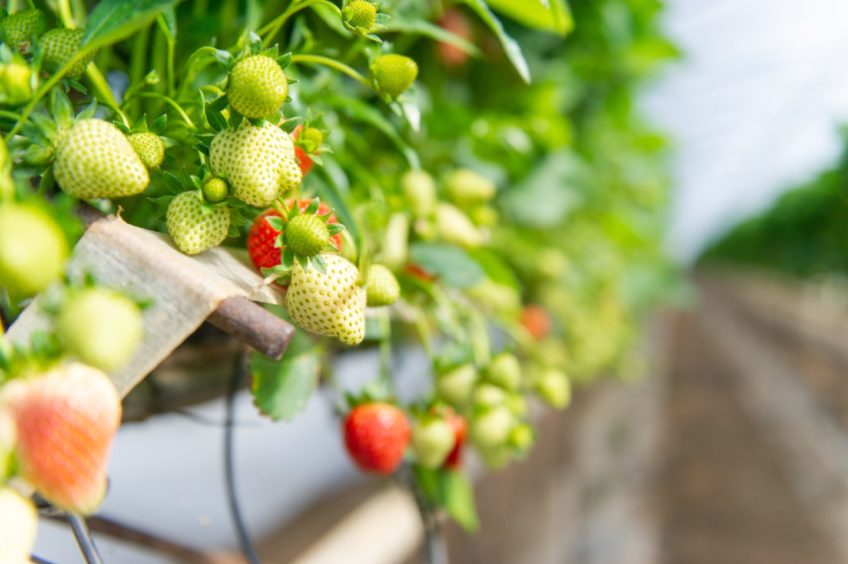 Tim says that you can't go wrong with an AVA variety, which you can be sure have been grown locally.
"Check the label to see where your strawberries are grown. You can find this information on the small white label on punnets, it will state the strawberry variety and who they were grown by. If it's an AVA variety you can be sure you are buying strawberries of the highest quality grown locally here in Fife and across the north east of Scotland.
"You also want to check the appearance of your strawberries. You want a nice bright red coloured berry, with a luscious green stalk. Avoid strawberries with white shoulders, this is caused by uneven ripening and will affect the flavour of the berry.
"We always say strawberries are best enjoyed straight out the punnet at room temperature, but you can also freeze them if you want to keep some for a later date. They are an incredibly versatile berry and are packed with vitamins, fibre, and antioxidants so are a fantastic low-calorie snack, breakfast topping or dessert ingredient."
How should we use them in recipes?
Strawberries are one of the most versatile ingredients available to us, whether we eat them as they are, put them in desserts, muffins, a salad or even as a puree or compote to accompany a steak, there are so many ways we can eat them.
Anna says: "All the berries that we grow are really nice as they are, don't feel that you have to manufacture them or put them into other things to enjoy them. However, there are a lot of good recipes out there that help celebrate the flavour of berries – such as cheesecakes, jams or smoothies."
Former Scottish rugby captain and MasterChef 2019 runner-up, Jilly McCord, said: "There is nothing that signals the beginning of summer than the taste of the first locally grown strawberries.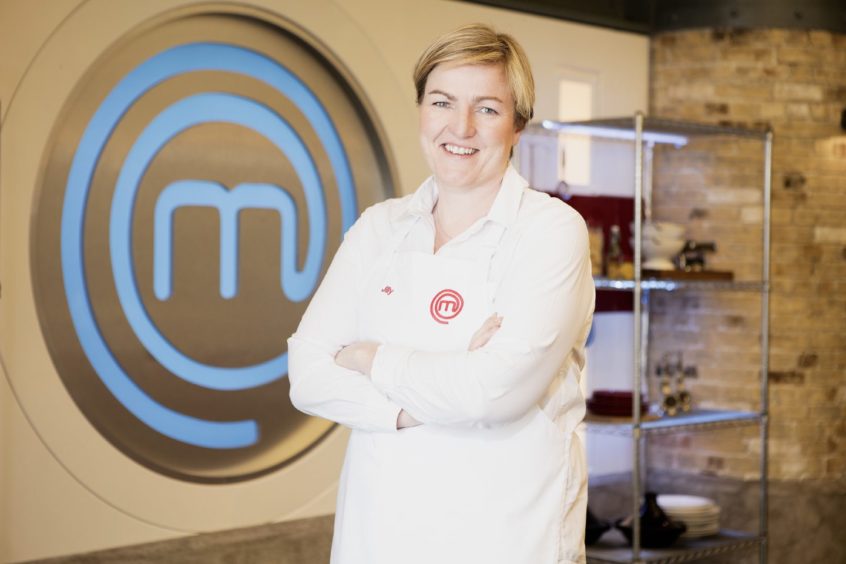 "They are such a versatile ingredient which can be enjoyed all day long: at breakfast as part of a fruit salad or accompaniment to yoghurt; as an afternoon treat in a lovely cake or tart; as a pre-dinner refreshing cocktail or bobbing around in a chilled glass of rose; and then as part of a refreshing or indulgent dessert to complete any meal.
"The flavour and texture of the locally grown strawberries from AVA Berries are absolutely second to none and I have had the privilege of creating some of my favourite recipes with them this summer. I love making sorbets and ice cream with AVA strawberries and keep a batch in the freezer to top delicious summer desserts and add to summer cocktails."
---
Jilly McCord's strawberry shortcake with a strawberry and Chambord soup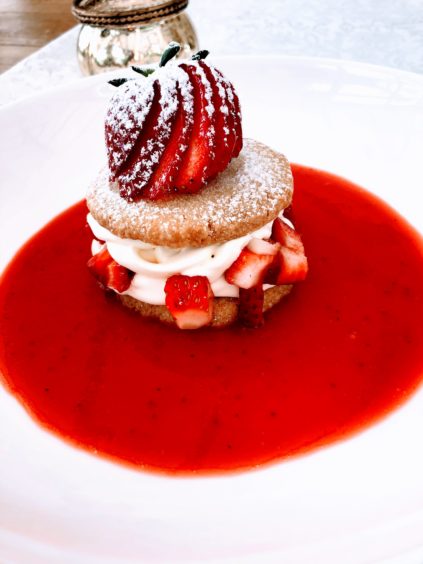 Ingredients
180g plain flour
20g cornflour
60g butter
1 punnet of AVA strawberries
30ml chambord liqueur or any strawberry or raspberry liqueur
½ tablespoon of caster sugar
150ml double cream
Method
To make the shortcake:
Preheat a fan oven to 180C
Place the butter and flours in a bowl and mix together with fingertips until you have a fine crumb. Tip out of the bowl and bring together into a ball. Add a splash of cold water if the mixture is not coming together. You should have a firm, but malleable dough.
Roll out the dough on a floured surface until around 1/3 inch thick. Use a cutter around 3 inches in diameter and cut out the shortcakes into rounds. You should get at least eight shortcakes out of the mixture with a few spares.
Put in the fridge for a few minutes to firm up. Bake for 20 minutes in the oven until golden brown. Remove from oven and place on a baking rack to cool until crisp.
To make the soup:
Take half the punnet of strawberries and chop into halves.
Add ½ tbsp caster sugar and leave to marinade for a few minutes.
Add the chambord and blitz with a food processor or a hand blender.
Sieve the soup to remove the pips and set aside.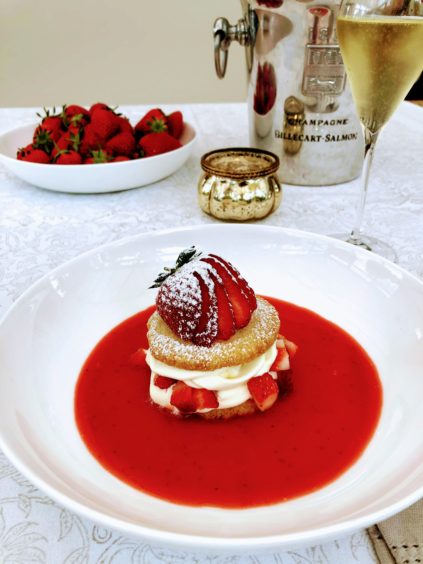 To assemble:
Whip the cream until you have achieved soft peaks.
Keep four strawberries aside for the top and chop the remaining ones into fine pieces.
Take the shortcakes and pipe some of the cream on for of the biscuits, add some of the chopped strawberries and place a shortcake lid on top.
Place the short cake in a shallow bowl, add strawberry decoration to the top with some sieved icing sugar.
Pour the soup around the bottom of the bowl and serve.
---
Read more in this series…
Season's Eatings: Getting to the root of it all with carrots
Season's Eatings: Why these ap-pea-ling legumes are good for you and the environment