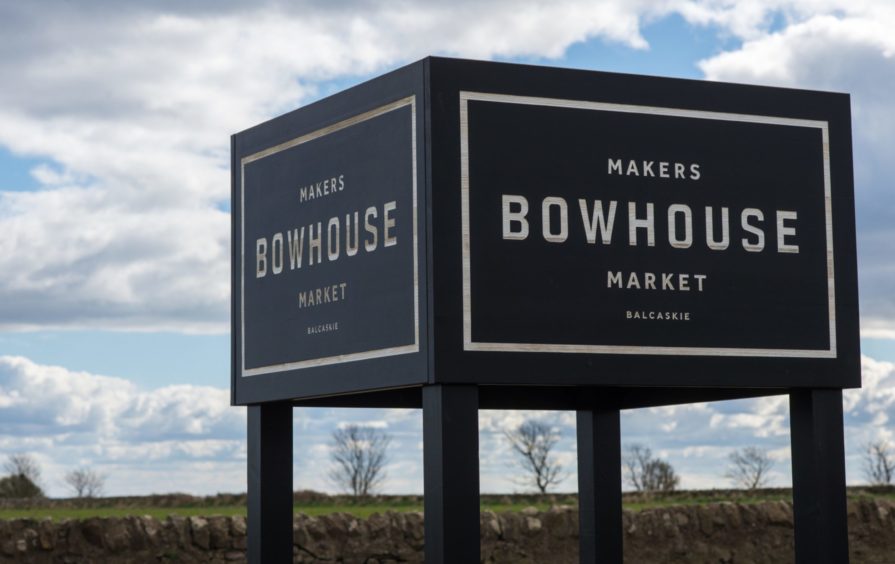 Food and drink writer Murray Chalmers, muses on what it means to support local businesses before a birthday staycation.
I have just spent a glorious week celebrating my 61st birthday. Of course the actual celebrations didn't last a week – I leave that excess to memories of a misspent youth and the punch-up scar on my jawline – but the seven days around August 11 were bathed in the joy of simple pleasures and quiet reflections, some alone and some with friends.
Apart from the fact that last year was the big 60 and therefore merited a celebration of much grander proportions, it would have felt wrong to do so this year amidst a world enveloped in such chaos.
Now is surely not the time for ostentatious displays of anything except humility and mutual support – so this year I wanted something quiet, dignified and almost meditative in its simplicity.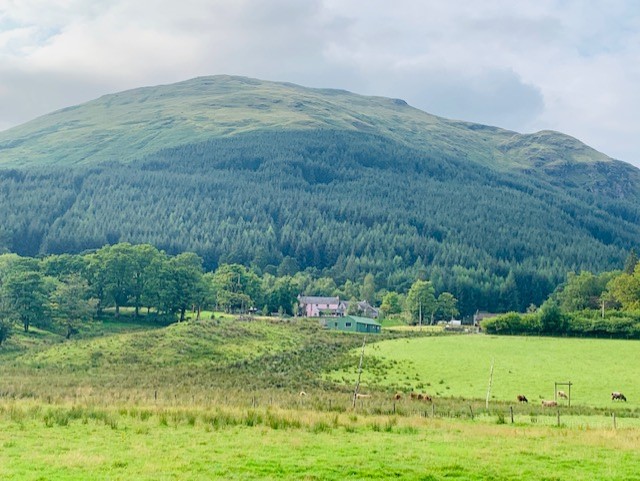 The actual day was spent at the stunning Monachyle Mhor at Lochearnhead, an exquisitely unassuming hotel which rightly bows down to the thrall of its surroundings.
The drive there is breathtaking and the final stretch of one-track road that leads to the hotel will leave you in awe.
I happen to believe in God but even if you don't you'd have to acknowledge some innate sense of wonder that a place of such magisterial beauty could even exist.
Mother Earth has rarely looked so resplendent and Monachyle seems very much part of this vista of solidity and reverie, far away from global pandemics, corruption and injustice.
Birthday
Blissfully, mobile phone reception is sporadic and encourages you not to bother trying. The world can wait, and guess what? It did.
On the afternoon of my birthday I wanted to do something I had never done before and, having lived a life that has been no stranger to champagne and experimentation, that meant communing with nature and that consequently meant wild swimming.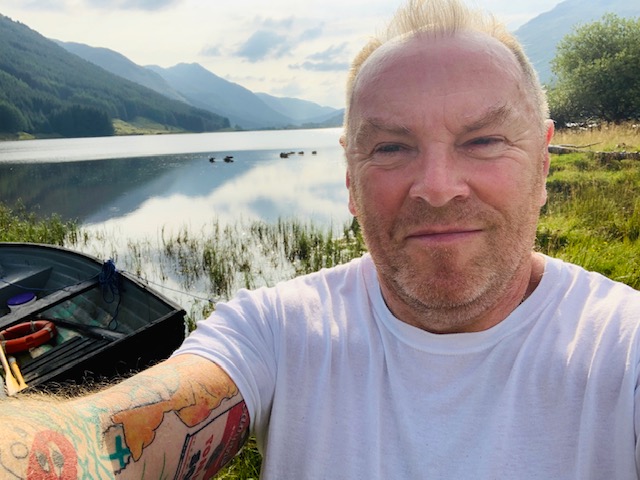 There are two lochs within striking distance of the hotel and, when the sun came out and made the scene one of almost painterly beauty, it was obvious that today had to be the day for my first plunge into the cold waters of my native land.
How had I even got to 61 without throwing myself into a freezing Scottish loch, courting hypothermia and a heart seizure?
To say this was a life-affirming experience would not be an exaggeration. Yes, it took me a full 20 minutes to go from the rocky shore to full immersion, despite the fact that my underpants didn't stand up to public scrutiny; yes I did think that the jagged coldness of the water had pierced my brain like shards of ice, rendering me mute, and yes I did wonder if drowning in a remote loch on my 61st birthday was a fitting end to a pretty good life…
But in truth, the minute I submerged myself I felt a sense of peace and contentment that I have rarely felt even after a bottle and a half of good claret and a 10-course feast concluding in brandy and a snooze by the fire.
Swimming in the glow of the warm sun, surrounded by mountains that seemed both brooding and protective, I felt my brain disengage from my body and a sense of completeness overwhelm me.
The very brief feeling of panic on entering the cold water soon gave way to a euphoria that felt like a serotonin rush; in fact a 2018 study in the British Medical Journal seemed to suggest that cold water immersion could be an effective treatment for depression, and I can totally believe it.
Although the whole birthday was a joyful experience, it's definitely the swimming which has left a lasting impression on me.
I loved how we were in a rather luxurious hotel, with great food, my favourite Louis Roederer champagne at a reasonable mark-up, excellent service and – joy of joy – great weather, yet my biggest memory is of something that cost nothing.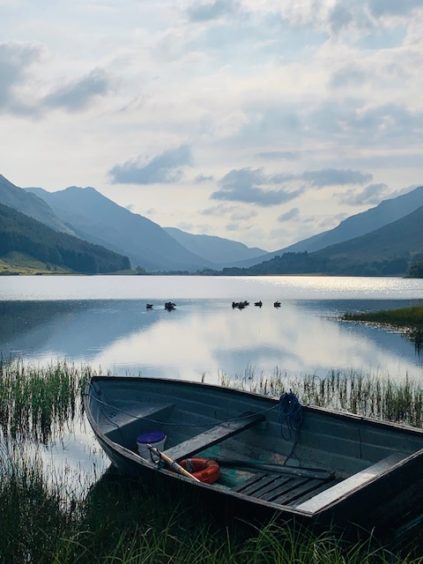 All I needed that afternoon were good friends near me, that cold, clear water and some sunshine, all of which are free.
At a time when I'm trying to be less acquisitive in life and cast aside a lot of the trappings I used to rely on for solace, it was perhaps the best thing I could take away from a birthday which also heralded the first anniversary of me getting a free bus pass.
I still believe I'm a fraudulent senior citizen for claiming tacit and selective allegiance to seniority whilst playing the brilliant Fontaines DC on my headphones and wearing old Sex Pistols T-shirts, but a free bus pass never lies.
Bowhouse
A few days before my birthday I went to the re-opening of the brilliant Bowhouse Market in the East Neuk of Fife. What a lovely feeling to be there on a hot day and see some of the usual traders back at their stalls, in an environment which is so pleasurable.
I've missed Bowhouse, although they did establish a new service called Bowhouse Link during lockdown – the online version of the physical market which offers the facility to collect your goods in person or have them delivered.
As such, it has helped preserve a vital link between independent food businesses and their customers. But for me nothing beats mask-to-mask interaction with food producers and chefs so I wanted to see if Bowhouse could somehow keep the spirit and ethos of the market whilst trading under very different circumstances than before.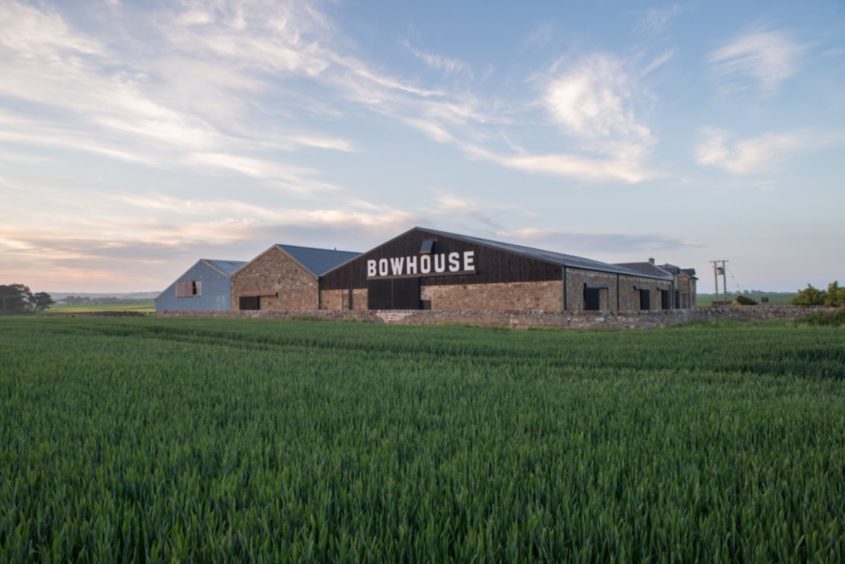 Housed in a huge old barn near St Monans, Bowhouse offers the chance to meet local food producers, all of whom are carefully vetted by the Balcaskie Estate, led by the quietly resourceful expertise and discernment of Toby Anstruther.
During normal times the barn is thronged with stalls selling produce of fantastic quality and, for me, it's a brilliant distillation of the seasonality of food.
There are food offerings, crafts and different demonstrations at specific times of the year, perhaps best witnessed at Christmas where the whole barn and environs resonate with the joy of the season.
This time was obviously smaller yet featured many of the traders who had so resourcefully participated in the Bowhouse Link scheme.
There was much to be admired. By necessity the bustle which had seemed so intrinsic to the old Bowhouse wasn't there but what thankfully remained was the purity of the whole venture, which is built on a deep interest in the way our food is produced.
If lockdown taught me one thing it's that I want to support small, independent food producers and restaurants and Bowhouse exemplifies an ethical, mutually respectful spirit which very much chimes with how I think we should be living.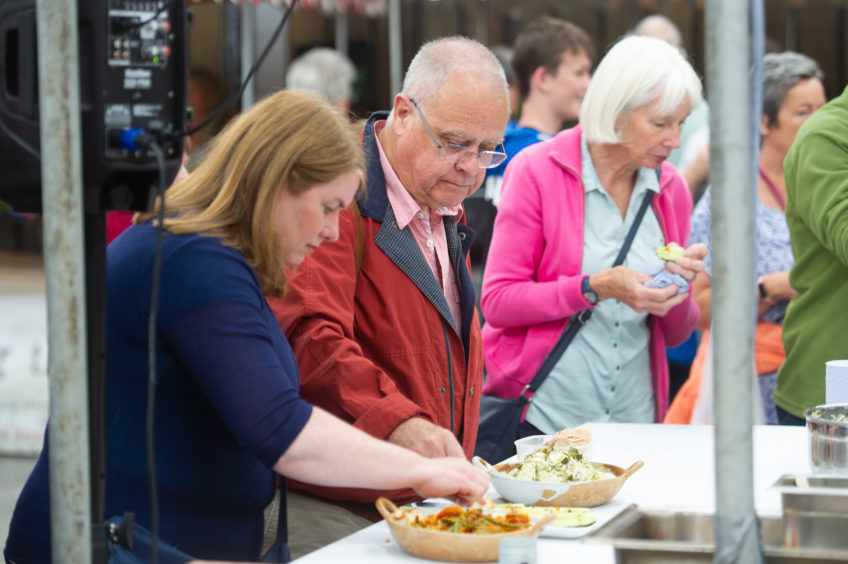 Walking round and talking to the producers it became apparent how much of their lives depend on close interaction with their customers; their joy at being able to sell direct in an atmosphere conducive to conversation and discourse was palpable.
Buying local
For this reason it was impossible not to walk round and share stories with everyone which, for me, is part of the joy of buying, preparing and eating food. So firstly I chatted to two fantastic local kombucha makers – Bad Gal Boocha from Ladybank and Buddy Kombucha from Newburgh.
I've been buying both during lockdown because – aside from the fact they taste great – they are a very good alternative to alcohol if you can't face yet another jug of boring tap water. Bad Gal's Apple Blossom is my favourite of her range whilst Buddy's Hops Kombucha is remarkably beer like and complex.
Other notable purchases were bread from the excellent Barnett's bakery in Cellardyke (who I feel are sometimes overlooked in the rush to discover a new wacky sourdough) and the equally great Wild Hearth from Comrie.
Anster cheese from the St Andrews Farmhouse Cheese Company is as fantastic as always whilst the cardamom flavoured chocolate from the Pittenweem Chocolate Company was a revelation.
Other delights were award- winning cheeses from the Strathearn Cheese Company, preserves from Allan's Chilli Products from Abernethy and great veg from the East Neuk Market Garden.
Special kudos to the charmer from Unorthodox Roasters of Kinross whose conversation was so engaging that I walked away with a bag of his Wee Stoater coffee despite having six months supply of Braithwaite's beans at home.
The market is also notable for having the remarkable Futtle Organic Brewery in situ. This place makes and sells an excellent selection of booze, soft drinks and vinyl records, making it pretty much my ideal place to linger.
The owners run their record label Triassic Turk from here too and, in happier times, also host live events in this inspiring space.
Chicken
We bought a chicken from the peerless Meat Sophie from the Butchery at Bowhouse and I have to say that it was the best chicken I've cooked in a long, long time. Dry roasted at gas mark 8, anointed in nothing but sea salt, thyme, oregano and fennel seeds, it's by far the best way to cook a prime chicken like this.
I first found the method in Rose Prince's excellent book The New English Table but I believe hers was inspired by American chef Thomas Keller from The French Laundry in California. If you've never roasted chicken this way please try it because it's a revelation. Don't panic if you think the chicken is burning because it's not! Be brave!
Finally we saw that my favourite chef James Ferguson from the Kinneuchar Inn was cooking up a storm with the most wonderful spiced Texel lamb and equally delicious welsh rarebit, cooked in a way I only learned about from the St John cookbook and the bar at Kinneuchar.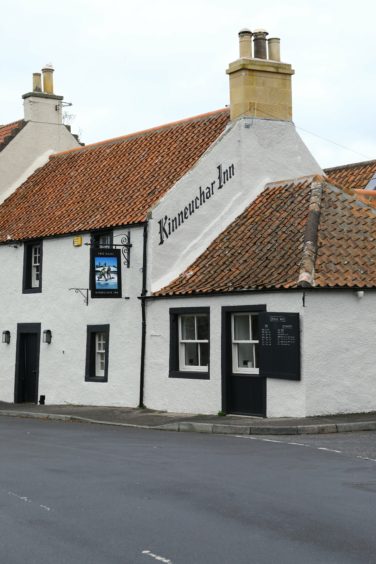 Again, this is the definitive welsh rarebit and relies on so few ingredients that you can't believe it's such a game-changer. For me the "secret" ingredient of Guinness was a recent revelation from which I have never looked back.
The "very long splash" of Worcestershire sauce is an exact science which mutates according to how much of that Guinness you've drunk as the cook's perk from the opened can.
Eating James's ace food in the open air whilst sitting on hay bales overlooking the splendid Balcaskie estate (from which much of the food in Bowhouse market had come), reminded me why I believe places like Bowhouse are our future.
Speaking to market and events manager Rosie Jack, I was struck by the ethics and community spirit at the heart of everything Bowhouse does. How was it coming back with a market after lockdown?
"It's always a bit nerve racking but I think it's going well. As long as the traders are happy, the customers are happy and the staff are happy then I think we're doing an ok job. And the sun is shining! It's good to be back.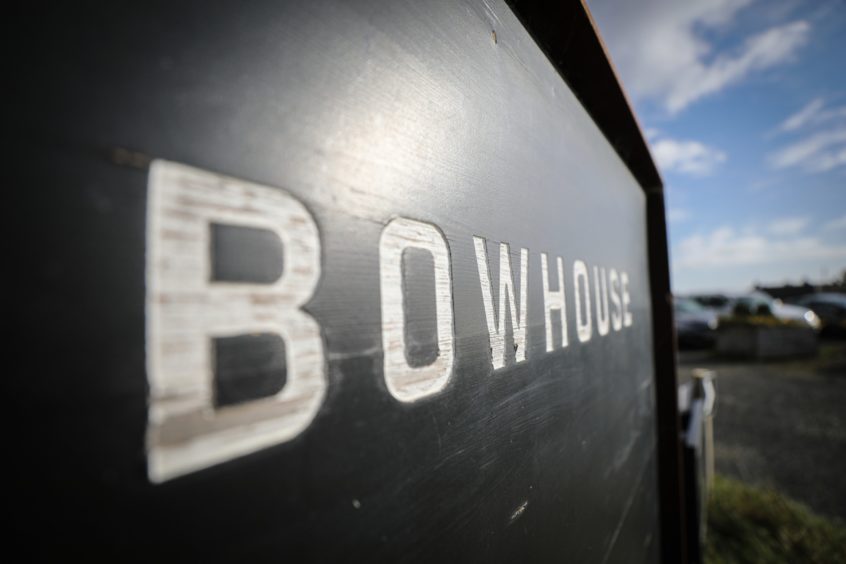 "We always had the idea for Bowhouse Link anyway but when lockdown happened we got it started in about two weeks because we wanted to feed our community and support our traders.
"And now some customers have said they haven't been to a supermarket during and after lockdown because they love Bowhouse Link. It's been challenging but successful and if the demand is there for Bowhouse Link to continue then we'd love to keep it going.
"Our general mission is like our slogan 'a place for making' in that our goal is that our businesses based here are successful and working together to feed the community. We want to be seen as more of a food hub where it's more than just a market weekend – so we might have supper clubs, butchery workshops, walks down to the vegetable plots – but it's basically connecting people to local food and drink.
"I've always wanted us to be transparent with our customers – we keep everything really open and honest here."
It's great to have Bowhouse back.
---
Read more in this series…
FOOD FOR THOUGHT: Change, The Clash and clootie dumplings as Murray focuses on a reboot
FOOD FOR THOUGHT: Murray Chalmers reflects on the importance of good nutrition and catches up with an old acquaintance