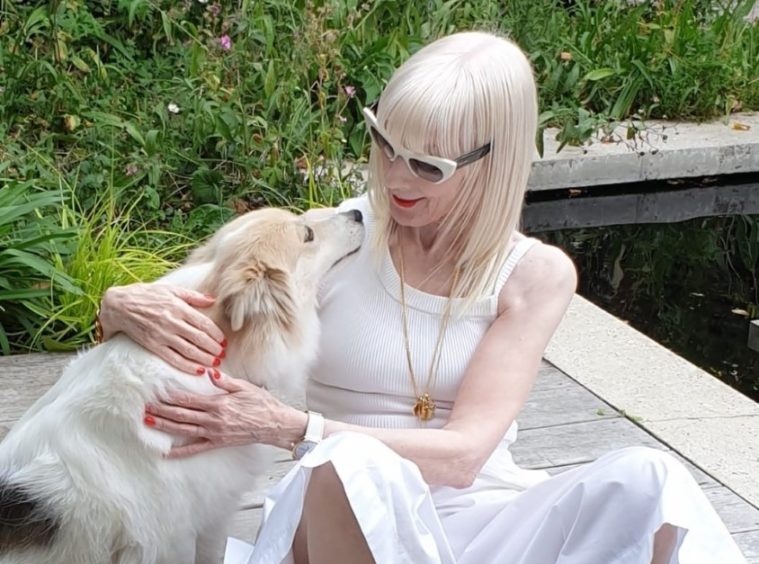 According to data from the Organisation for Economic Co-operation and Development (OECD), the UK is the second fattest country in Europe, after Malta.
Therefore – ignoring any questions about timing, empathy, example and motive – the government's recent initiative to encourage us to exercise more, eat healthily and lose weight can't be argued with.
I'm too fat. Statistically, you might be too fat as well. If you're one of the few who isn't – like my late mother, who was so whippet thin she personified 'wee and wiry' – then you're either working hard to keep that way or you're just plain lucky and long may your genes hang so well on you.
For the rest of us though it's tough (obviously underlying medical conditions can complicate weight management even further).
Arguments that the poorer in society could manage their nutrition better by avoiding ready meals are both simplistic and insulting.
Yes, you could buy a bag of spring greens and use it as the basis for a meal for a family but to do so you need a certain level of skill, time and ingenuity – plus lots of other ingredients.
Not everyone has soy sauce and Aleppo pepper in their store cupboard, and not every corner shop sells garlic and ginger.
Cheap cuts of meat can be delicious – often the best part of the animal – but to cook them properly requires knowledge that many don't have.
Fresh ingredients
Lots of us are vegetarian anyway, yet most people don't want a plate of greens and turnips for dinner – nor would this supply all the nutrients required for a balanced diet.
Yes, it's more rewarding to cook but sometimes our reward is just getting through a busy working day, without having to create meals from scratch every night.
The fact that I rarely buy ready-made meals isn't indicative of anything other than that I like to cook, have time to cook and I prefer to eat fresh ingredients as unadulterated as possible.
But I'm one of the lucky ones. I have no one else to keep and I can afford to be choosy about where my food comes from.
At the same time the more pressing choice for many is whether to feed the kids today and thus delay going to the food-bank until tomorrow.
It's a complex issue which involves many physical and emotional variables and also raises contradictory questions; chancellor Rishi Sunak's delight at Nando's reopening a few weeks ago hardly chimes well with the healthy eating message, nor does the fact that his admirable initiative of 'eat out to help out' will probably find its biggest success in high street chains offering less healthy options.
Dundee is particularly badly served with reasonably priced places to get a nutritious, balanced meal.
Don't forget also that part of the manifesto which saw the Conservatives elected last year promised that they would "not compromise" on the UK's high environmental protection and food standards – "not compromise" now apparently being Tory-speak for bending over backwards like a chlorinated boiling fowl to keep our additive-laden American paymasters happy.
That being said, anything that gets our nation healthier has to be a good thing.
Fish
A nice thing happened yesterday. I was thinking about what to have for dinner and how I could – for once – join bouncy Boris in starting to think about wholesome things like fruit and nuts.
One of my solutions to healthy eating is normally to eat more fish and when I thought of fish I thought of smoked trout and when I thought of smoked trout I suddenly heard the voice of my friend Belinda Scriven, a true force of nature who is like no one I have ever met. I don't think you will have met anyone like her either.
Where do you start with Belinda? Well, she's whippet thin, ultra- glamorous, ageless and seriously intends to live until she is 150, which is a pretty good ambition unless you're a nihilist or serving a life sentence.
This fantastic creature came into my life about seven years ago through my client and friend Lily Allen.
One day Lily told me she had a new personal trainer, a very grand, slender woman of a certain age who would appear dressed head to toe in Chanel, strip down to a leotard and then boss Lil around in a voice forged from vintage English crystal.
I had already noticed that Lily had lost weight so was intrigued, little knowing that life as I knew it was about to experience a seismic change.
Belinda had briefly been on Channel 4, appearing as "Belinda Bum" in 2013. She has no website and no social media presence.
Clients have to call her on a landline but, as she never sleeps, she is always available; if she's working, her charming driver Syed will take a message. When you get into her chauffeur-driven car, as I did once after a low-calorie high octane lunch, you might find yourself dropping Belinda at one of the royal palaces, where she is waved in like royalty herself.
She's sometimes fantastically grand and yet totally grounded, which is a very alluring combination. She's constantly stared at, always photographed and is often mistaken for Lady Gaga which, given that Gaga is 34 and Belinda has been working for more than 30 years, is somewhat remarkable. It's impossible not to fall in love with her.
Gladiator in Gucci
All of Belinda's clients – pop stars like Lily, model Daisy Lowe, actress Lesley Joseph, Harley Street doctors, tv producers, royalty and Lochee layabouts like myself – come to her through personal recommendation. The first consultation lasts for up to two hours and you tell her everything, already sensing that she is going to take over your life.
Soon you will wonder how you managed without a 24-hour caretaker in stilettos, sporting a platinum bob and offering vicarious glamour and skinny hugs to whoever needs them.
She breezed into my office for our consultation dressed like a gladiator in Gucci, with more spikes and studs on her jacket than Sid Vicious ready for battle in the punk wars. At the time we all worked in one room and, seeing everyone still hard at work, she simply asked my co-workers to leave so she could have "her boy" all to herself.
I instantly joined her gang of male clients who she christened Belinda's Boys, and thus it was hard not to equate her with Miss Jean Brodie, such was her allure; "all my pupils are the crème de la crème. Give me a girl at an impressionable age and she is mine for life." Instantly you wanted to be Belinda's Sandy Stranger and, in fact, Belinda used to say to me "once a Belinda boy, always a Belinda boy!"
After the chat I was told to take my clothes off and appraised with a precision as incisive as a surgeon's scalpel: "The legs are GOOD! The bum is good. The stomach is NOT GOOD, my darling. And those arms! Tell me, do you do weights in those horrible gyms? Completely wrong!! Please tell me you will stop that.
Monkey Chew
"Oh and that chin needs some tightening exercises doing my Monkey Chew. You will look ridiculous as you do it but please learn to do it on the tube, in your car or anytime you have a free moment. Sitting in London traffic is good. We'll get to that next time. Meantime please write down everything you eat and show me next week.
"Buy a calorie counter. I'm leaving you, my darling, with a skinny hug. Call Syed and make an appointment – I can see you after I go to the palace as it's not so far from here to there." Then she was gone.
The months of training with Belinda grew into years. The weight fell off and my body became sculpted. As summer turned to autumn I felt energised like at no other point in my life.
Sometimes I bumped into my old trainer from the weights gym who would comment on how good I looked. Belinda's method is impossible to describe, but it works and the benefits are way beyond the few hours you see her each week.
Sarah, who now runs my business with me, remembers working late and being banished to our smaller office and hearing through the walls '"and one, and two, and three and four, COME ON MURRAY!! THINK SKINNY!!!"
I haven't seen Belinda for years now that I've left London and yet catching up with her today – 500 miles away and with my life in a very different place – it felt like she was still sitting opposite me in her leggings doing the Monkey Chew.
I ended the conversation feeling much better about myself than when we began, which made me think about how some people have the power to motivate others just with their presence. Her story pours out as easily as water from a tap, containing enough riches to flood a reservoir.
The Oracle
"Everything comes back to my father, who I call the Oracle. He was an amazing person in the way he allowed me to be me.
"He never told me what to do but he allowed me to develop and to become the best version of myself, and that's what I want to do for my clients – and actually if I can, for the whole nation (three different TV production companies are currently trying to work on ideas for a programme centred around Belinda).
"Our family house was spotless and of course I'm now the Queen of Bleach with my all-white home. It fits with my very clear, uncomplicated way of thinking about everything.
"I know who I am, which again I got from the Oracle. If I ever said I was bored he would get me doing something like pruning in the garden. There was discipline. But I remember once my cousin got upset when she was told that money didn't grow on trees and it hurt her so badly that my father told her that money DID grow on trees and that there was one at the bottom of the garden. He'd already been down to scatter coins around, just to make her happy.
"Why do people look at me? I suppose I don't look like other people! People use the word aura but that's not for me to say. I dress up for myself; for instance I've always got red toenails but no one sees them.
"I don't want a man because I'm complete. I only look the way I do for me. Do I ever dress down? NO! Oh well, I'm actually wearing my nightie now…but normally no. If the dustmen ever see the other Belinda they think it's funny. "But if I feel good when I leave home then everything else is good and I can cope with everything.
Happiness
"With my clients I say that you must lose weight in the brain first, before the stomach. When I meet them I need to know who they are, who they're not, who they want to be and then we work out who they actually can be.
"If a woman has a broad pelvis and she says 'I want a 34 hip' I'm going to say to her 'darling, I can't do that – but I can do this' because when she leaves the consultation she has to trust me. Because I don't fail. I never fail.
What unites my clients? They want reassurance that they're ok and they're being an alright human being. So much of it is in the mind.
"A lot of it is from childhood where children need to rely less on the instant gratification of snacks and more on emotional resilience. For the same reason it's not cruel for doctors to tell patients that they're fat – it's their duty.
"What's my secret to happiness? Being complete, knowing who you are and being satisfied. There are drains and radiators in life. I'm a radiator, darling, and you need to get rid of the drains and have the confidence to be you. The best version of you possible!"
Read more …
MURRAY CHALMERS: Remembering friends, food and a house in France
MURRAY CHALMERS: Isolation brings me back to my beloved cookbooks