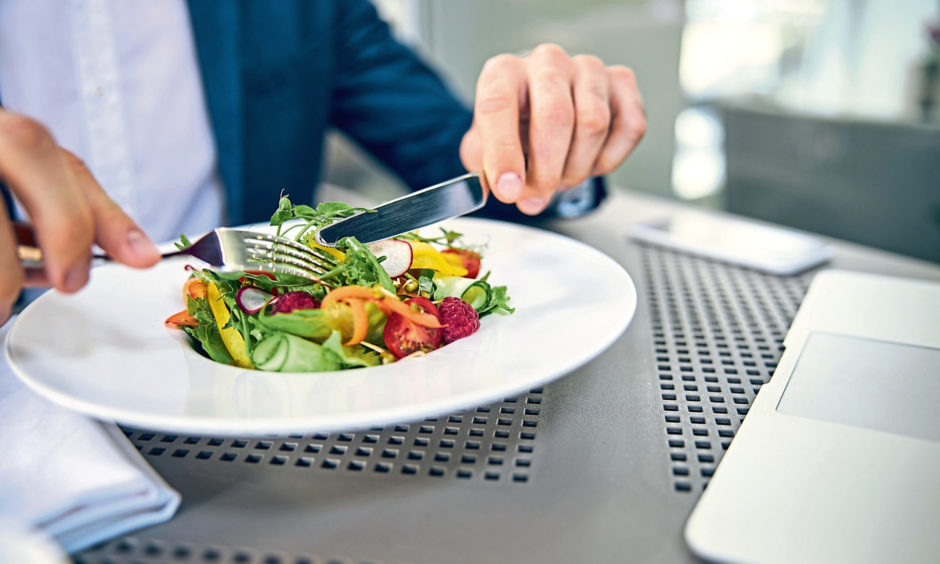 Having perfected the art while working in London, our columnist Murray Chalmers shows us how dining alone can be food for the soul.
Recently I had lunch at the Parlour Cafe in Dundee on its first day of reopening. I was alone both in the café and at a table outside and passed a very enjoyable hour eating delicious veggie food and drinking a wonderful cold-pressed juice.
The world seemed sane again. I spoke to no one and no one spoke to me and it was bliss.
I tend to eat alone a lot – particularly breakfast and lunch. Few things give me greater pleasure than nipping out in the car and deciding on an impromptu meal; so, driving to buy fish in St Monans I might call in at the Kinneuchar Inn and ask them to feed me – even on a bench in the garden.
A newspaper and a smile is all that's needed on arrival but inevitably you leave with so much more, not least the joy of making new friends.
Taboo
For many, eating alone is something that remains a taboo but I think we should do more of it because being solitary need not be lonely – although of course it's nice to have the choice.
In The Lonely City, Olivia Laing's masterful exploration of being alone, she writes about a particular form of loneliness that can come from living in a city surrounded by masses of people. This can be especially acute at dinner time when the whole world seems to be eating and laughing together.
Expressions of loneliness are brave admissions of a taboo that needs to be broken, especially right now when the disconnect between people is so huge.
Lockdown exacerbated this state for many, me included – whilst families and couples faced their own particular problems with communication, at least they had the choice to move away to another room, knowing that someone was still nearby.
People living alone could also shift rooms but, paraphrasing Fench philosopher Albert Camus, you can move anywhere in the world but never get away from your real self.
In solo lockdown moving from the sitting room to the bedroom might as well have been moving to Australia – finally when the world truly was a global village that village was closed, its shutters drawn and its windows locked against a powerful viral enemy.
Living alone
You might always find yourself in the kitchen at parties but what to do when the party stops?
More and more people in the UK are living alone. The figure increased 16% in the 20 years between 1997 and 2017, when it reached 7.7 million.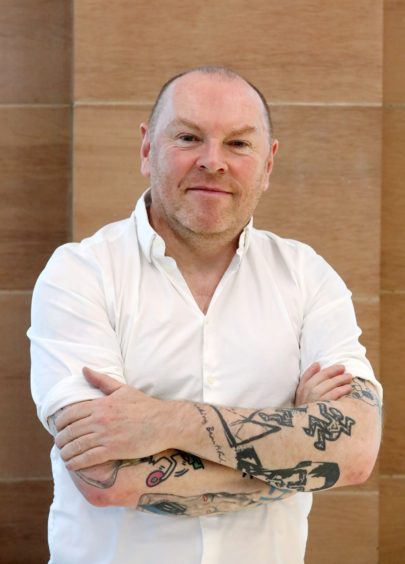 By 2039 it's projected to rise to 10.7 million. This rise is largely concentrated in the older age groups between 45–64 where the percentage of people living alone increased to 53% over the same 20 years.
As the number of one-person households continues to rise, analysis reveals big differences in the finances and well-being of those living alone.
For instance, data published by the Office for National statistics (ONS) showed that people living alone spend an average of 92% of their disposable income, compared with two-adult households who spend only 83% of theirs.
That's a lot of money being spent by us singletons – a sizeable contribution to the economy and one that is often unacknowledged. Restaurants and cafes take note – look after us!
As a society we have to get more used to the fact that the nuclear family, long regarded as the basic social unit, is now not always the norm. In many ways we are woefully underprepared for this – both in practical terms, and culturally.
Old school
I recently noticed a female friend of mine mention that she would never go to a bar by herself just to have a drink, a feeling that I think is predominant in a certain generation of women.
Although she pronounced herself 'old school' this is a woman who is hugely independent, vastly generous in spirit and fits easily into any social situation – and yet the stigma of a woman sitting in a bar by herself remains strong enough to stop her doing so.
Maybe we haven't come as far as we think we have as a society.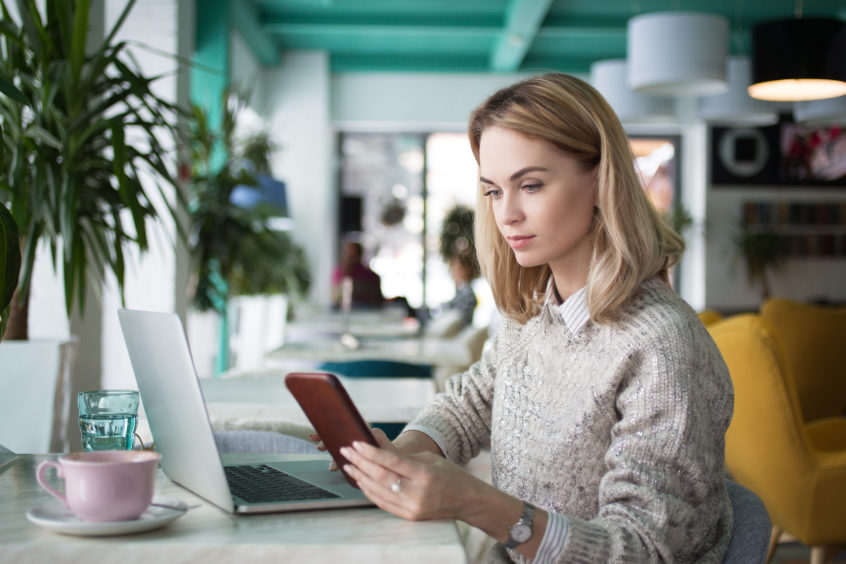 For me as a 61-year-old man this needn't be a problem – I'm a fairly well-travelled person who has spent many a night on a business trip having a room service dinner and a drink at the bar afterwards – but it sometimes still becomes a nagging fear when you have to appear in a public place like a restaurant and ask for a table for one.
Lunch is fine; in fact lunch by yourself is so enjoyable that I would often choose it over eating with another person, especially if they're oven-ready dreary.
Business lunches can be the worst and towards the end of my London life nothing would make my heart sink more than a business contact I wasn't fond of asking me to lunch.
Freedom
It became a joke in our office when someone would say "XX wants to have lunch with us" and I would roll my eyes like a recalcitrant teenager and sulk "do I have to?!".
It wasn't so much a question as a cry for help, although of course when the lunch happened misanthropy would inevitably be taken over by innate sociability and manners.
Lunch by yourself is always great because it often means you're somewhere new, where no one knows you and the feeling of freedom is exhilarating.
You have to have a bit of confidence though, especially if you're shuffling in to somewhere formal or posh; really you need a swagger which means you're going to refuse to sit at the "saddo table" for one by the toilet and ask for that table with the perfect view of the river instead.
You also have to choose somewhere not known as a spot for a romantic tryst, otherwise you're just going to look sad sitting there with your Private Eye propped on the table, a visual signal that you're more Clever Clogs than Casanova, more British Library than bedroom.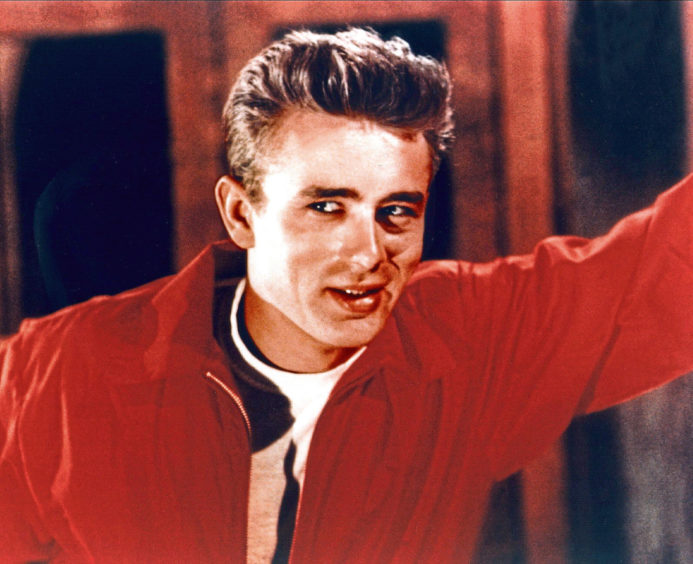 Really, the feel and attitude should be prime James Dean rather than Johnny-no-mates permanently sitting the dance out by himself.
Playground
Dundee is easy for me to have lunch alone because I don't know that many people and also lunch culture is different here. London was my playground for 40 years and there and New York were really where I learned the art of a great lunch.
Funded by an EMI Records expense account which could have fed a family of six these were the decadent days when music made money and anyone who worked in a record company and kept two brain cells operative could have a good life.
I myself managed not to be found out for around 25 years and by then I knew enough to leave and set up my own business. I also knew my way around every half-decent menu in London.
When my employer was based in its legendary Manchester Square headquarters (where the Beatles shot the famous 'balcony' pic), lunch would often start at 12.15 and end around 4. It was a bit of a quiet riot, fuelled by music biz gossip and copious amounts of Valpolicella.
My friend Steve was a wine-buff so the bill would never be cheap, the bulk of it reflecting a largely liquid feast.
Rock 'n rollers
Inevitably this would take place in a local restaurant called the Verbanella which, interestingly, closed down when we rock 'n rollers moved to another part of town.
The bacchanalia would be constant: No 1 album? Let's have champagne to celebrate! No 2 album? Let's have better champagne to cheer ourselves up! Often we would stagger back to the office, make some extremely spirited phone calls to our friends in the media (who would often be just as 'refreshed' as we were), get a few triumphant results to justify our jobs – and then head BACK to the Verbanella for dinner, the seats still warm from our cossetted, privileged bums that were getting pasta-fatter by the day.
Needless to say those heady days could not continue, both for the sake of our livers and for EMI's profits. A new boss came in with a new regime and firstly the personal fridges in each of our offices were taken away.
This was a major blow because we needed a drink after dinner when we rolled back to the office at 11pm, stuck on some music and persuaded a journalist to write about it by rendering them so comatose they barely knew their name. A queue of taxis would be outside around 1am.
Highlight
Ordering the drinks was a major highlight each month. I thought I was flash by choosing Chardonnay which, amazingly, was just becoming a thing in the '80s; naturally my Chardonnay was American, high in alcohol and oaked more than Birnam wood itself.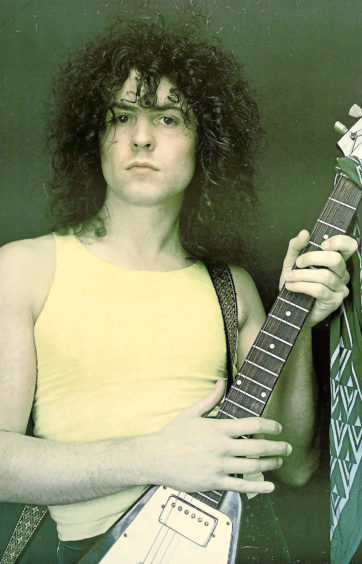 Those were the days when we had two tea trolleys per day and when the lovely, imperious photo archivist Janet Lord would swing round weekly with farm-fresh eggs on her own trolley.
Janet had met both Marc Bolan and the Sex Pistols and the day I gained her trust enough that she let me into the vaults beneath the building was one of the happiest days of my working life.
I still have a photo she gave me of the Pistols taken in the EMI car park.
The drinks orders eventually stopped, the expenses were more carefully monitored and the party slowed down enough to let Parlophone become the most successful label in the country.
That we employees were able to enjoy this success without entering a rehab clinic was a bonus that no money could equal. But oh how we lunched!
---
Read more in this series…