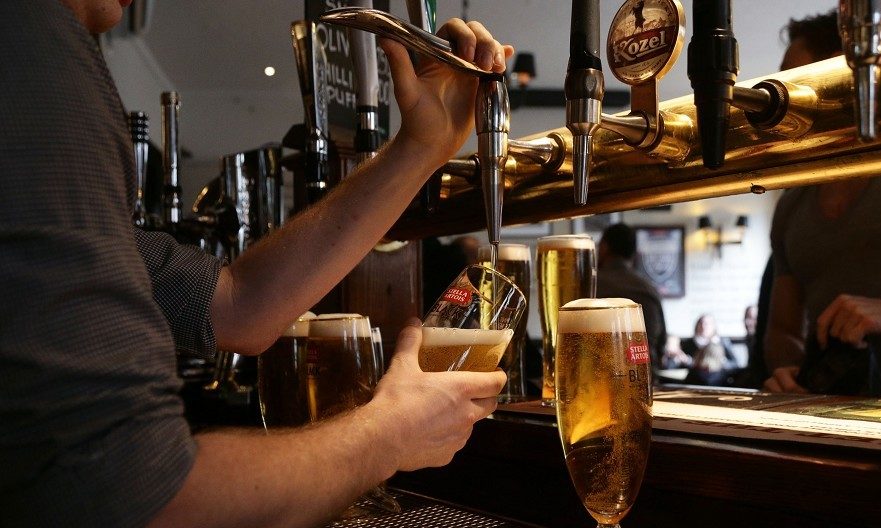 After Rishi Sunak announced a range of new measures aimed at protecting jobs and businesses over the winter months, industry bodies in Scotland say it falls short of what's required.
When the Prime Minister Boris Johnson and leaders of the UK's devolved nations all appeared on television on Tuesday to announce a nationwide curfew for licensed premises along with a return to home working, there were immediate warnings sounded over the economic cost of tightening restrictions.
In response, Chancellor Rishi Sunak has today announced several new measures all designed to avoid mass job losses.
With the furlough scheme due to finish at the end of October, a new wage subsidy programme called the Jobs Support Scheme will replace it by topping up the pay of those who work part time in 'viable jobs'.
To qualify, he said: "Employees must work at least a third of their normal hours and be paid for that work, as normal, by their employer.
"The government, together with employers, will then increase those people's wages covering two-thirds of the pay they have lost by reducing their working hours."
The new package of support also includes the extension of the VAT cut at 5% for the hospitality and retail sector until March 31, and a  "pay as you grow" scheme to help companies repay state-backed business loans over time.
Measures fall short
But, Marc Crothall, chief executive of the Scottish Tourism Alliance, said the new measures fall "way short" of what's needed to protect hospitality businesses from "a perilous situation".
He said: "The Jobs Support Scheme will only help businesses which have sufficient demand to pay these minimum hours; the majority of tourism businesses simply will not be able to do so as their businesses are either closed due to legislation or restrictions.
"This continues to create pressure on the payroll at a time when consumer confidence and demand for the services which the tourism sector offers is at an all-time low, coupled with the increased restrictions in place. There is not enough work for people in our sector and employers cannot afford to pay staff when there is no work so we can still expect to see mass redundancies.
"The impact of the extension of the current rate of VAT at 5% until March 2021 will have a marginal effect on our industry, given that so many businesses will now be forced to make redundancies and close their doors for good.
Immediate lifeline needed
"News of the loan repayment extension,' Pay as You Grow', and the extended opportunity for businesses to continue to apply for loans as a last resort, with the knowledge of there being less pressure on repayment timelines, will be welcomed by many but sadly, it just won't go far enough to protect and save our industry from significant decline.
"I know so many businesses within the tourism industry and supply chain were hopeful that today's announcement would offer an immediate lifeline, especially those businesses who have not been able to restart or have been significantly impacted by the loss of the international market.
"The reality we must all face now is that within the coming days and weeks, businesses owners will lose their livelihoods, thousands will lose their income and the effects on the economy and people's lives will be nothing short of devastating."
Warning of closures
The Scottish Licensed Trade Association also warned of business closures and job losses, adding the new measures were "not giving any grounds for optimism".
Colin Wilkinson, SLTA managing director, said: "Without having full details, our initial view is that the Chancellor's introduction of a Jobs Support Scheme and the extension of other initiatives to help businesses are not as far-reaching as we needed – we are very disappointed.
"It must be recognised that the Jobs Support Scheme is significantly less generous then the Coronavirus Job Retention Scheme. It is designed to back 'viable jobs' – and with the latest restrictions on our pubs and bars, many jobs in our sector will be unviable. It is also not clear at the moment how the scheme will be implemented."
Mr Wilkinson also said the extension of government-backed loans through the measures announced in the "Pay as You Grow" scheme and the extension of VAT relief would have "minimal effect".
He said: "These are long-term measures of business support. The industry is struggling to survive now and operators need support today through additional comprehensive sector-specific support for the hospitality sector, highlighted by the Chancellor as a sector which has been hit the hardest.
"More must be done for a sector operating under serious restrictive measures."
If support is not forthcoming, Mr Wilkinson added, the future for businesses and employees will still be under threat as many business owners may still have no choice but to close.
He said: "A recent survey highlighted that nearly 40% of hospitality businesses were considering closure or business exit while a recent SLTA survey highlighted that, within the pub and bar sector, 12,500 jobs could go."