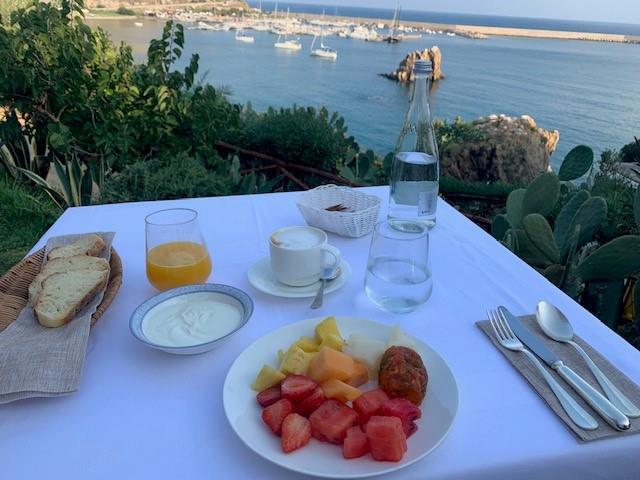 Food and drink columnist Murray Chalmers looks back on his recent trip to Sicily
I've just returned from Sicily – a trip that took considerable planning but which saw a long weekend speed by faster than a Ducati bike on the Autostrade.
If you're thinking of driving in Sicily then do take your last will and testament in your top pocket as it will make identification quicker – I have returned alive, but am still clutching my crucifix from the car ride to the airport!
But what bliss it was to get away. Yes, the airports were stressful and yes, being on a plane has become a completely joyless experience, but nothing can take away the thrill of going safely to another country – especially this year when we have been forced to live under the duress of lockdown.
I loved being away from the UK, but then I still consider myself resolutely European. Three days of sunshine, swimming and laughter were happily punctuated by obscene amounts of time drinking excellent Sicilian wine and eating.
If you're familiar with the liberating Friday feeling of finishing work for the week, just try closing your laptop at 6pm on your private balcony in a gorgeous hotel overlooking the Med. I'll bet you the race to hit the mini-bar, find the lotion and squeeze into your trunks or bikini will be over by 6.01pm and three minutes later you will have forgotten your own name – so deep will be your reverie.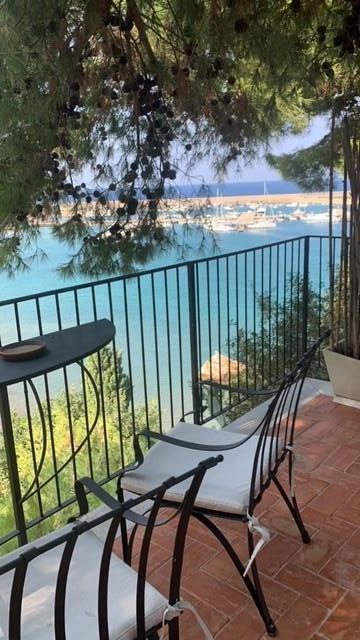 We arrived on a Thursday and left Sunday, half a stone heavier, three shades ruddier (not all from the sun) but infinitely happier.
On the last night I had been a guest at the most beautiful wedding – that of Radiohead's Thom Yorke and his partner Dajane Roncione, who is Sicilian.
The whole event was perfection, one of those days that just shimmered – and, of course, the food was a feast for senses already heightened by the emotion and excitement of it all. Yes – of course I cried, but social distancing and, for once, remembering the tissues meant I got away with it.
Abundant treasures
Sicilian food is a huge treat but before exploring the abundant treasures that come from this rich, volcanic soil, I first have to confess my ignorance about the island. Please don't mock the afflicted by laughing but I just didn't know how large it was!
When my friend Marina O'Loughlin told me she would be in Sicily at the same time I suggested we meet, somehow feeling that I might bump into her at the local foodie hotspot, or maybe even on the bus into town. How deluded I was – and how idiotic I felt when – Marina was gracious enough to whisper that Sicily is actually as big as Scotland. Duh!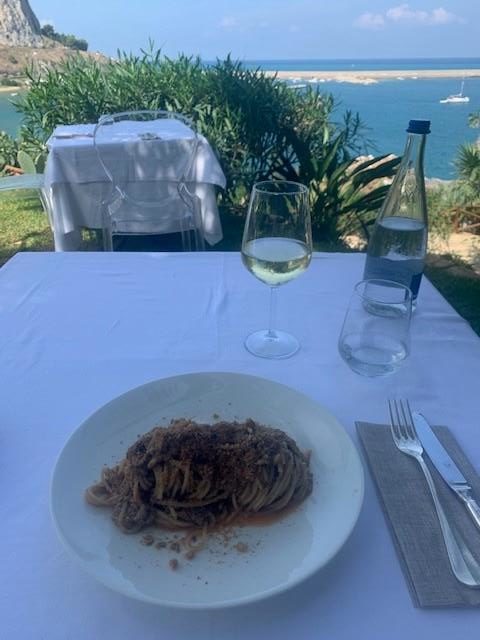 Food-wise, my big takeaway from Sicily was a classic dish of pasta with sardines and wild fennel, which was so good I ate it twice – in fact, I wish I could have smuggled a portion home in my hand luggage.
This dish – pasta con le sarde – is one that features in many books, but the version I have here is from the timeless The Essentials of Classic Italian Cooking by the venerable and much-missed Marcella Hazan. It's one of THE indispensable books of Italian cookery.
The recipe is prefaced thus; "The cooking of Sicily dazzles us with its fluent use of a more vivid vocabulary of ingredients than any other cuisine of Italy commands. Take Palermo's pasta with sardines, a dish which takes the fragrance of saffron and of wild mountain fennel, the pungency of sardines and anchovies, the nectar of raisins, the toasty quality of nuts, and merges them into a full-throated chorus of appetite-stirring harmony'" I mean, how could you resist?
Richness and gutsiness
Coincidentally, the above was the dish also named by my friend Maxine Clark as the one she would cook in her own kitchen that night in Broughty Ferry, were she only able to access ingredients from her local supermarket. Like much Sicilian cooking it's the richness and gutsiness of the ingredients that shine through and makes this dish such a simple but special pleasure.
Maxine was really the best person I could go to locally to find out more about the great cuisine of Sicily. She's a hugely respected cookery writer, chef and food stylist and what she doesn't know about Italian food isn't worth a Perugian truffle.
Her book Risotto has been reprinted countless times and is an absolute classic, adding to her reputation as an erudite authority on most food-related subjects. Go to a restaurant or a food market with Maxine and you will make many new friends, such is her popularity in foodie circles. She is shortly to start cookery classes online and Sicilian food will definitely feature.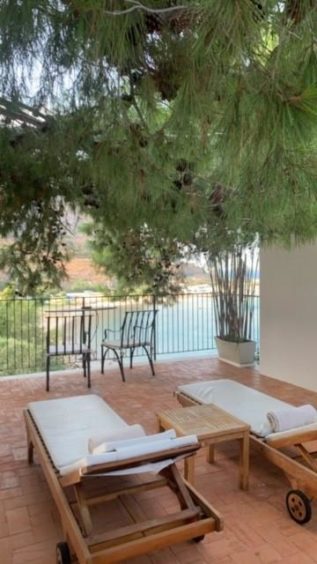 Dream destination
What drew Maxine to Sicily? She explains: "For around 22 years I was working for a company called Tasting Places, which was owned by (chef) Alastair Little. We held gourmet cooking classes in Italy and there was one in Sicily. It was really somewhere I thought I would only go to in my dreams. I went and did lots of research and next thing we were in an ancient palazzo owned by olive oil producers, and I was just blown away. I just loved the people, the land and the produce. Everyone there knows about food and everyone cares. We would go to Capo market in Palermo and it would be so noisy and colourful and exciting – you just felt transported to another time.
"Sicily's position and history mean its cuisine has been influenced by many other cultures, and that, too, is very exciting. That volcanic soil is so rich. Many things we think are native to Sicily have come from elsewhere – aubergines from South America via Spain, grapes from the Greeks, artichokes from Arab countries – and thus one attraction of the produce is its deeply historical origins. The great thing about Sicilian food is that it's seasonal. Basically, if it's not in season, you can't get it."
One thing I noticed on my trip away was how much of the food was sweeter than normal, with savoury foods often having sweet pastry. One of our party thought his squid ink pasta was even quite sweet and, fascinatingly, Maxine has a probable explanation, apart from the fact that very fresh squid has a sweetness anyway.
It's all about the strattu, which is a thick tomato paste that Sicilians make to enliven sauces. The day to make this normally falls in July when the sun is hot enough to dry the paste quickly. Spread on trays in the garden, the paste intensifies in flavour as it sets. Can you imagine trusting the Scottish weather enough to attempt this?
One of the delicious things we had at the dinner the night before the wedding was a brioche bun filled with ice cream, which is a totally Sicilian way of serving gelato. The contrast between the sweetness of the brioche and the piercing cold of the ice cream is delicious and one I have only ever noticed in a few recipes by Nigella Lawson. But Maxine told me that, in fact, this is a classic Sicilian breakfast.
So, on your way to work –probably looking impossibly immaculate – you'd stop off at the gelateria and have the sweet brioche filled with ice cream or sorbet. For breakfast. Again, imagine that on a dreich day in Dundee!
Talking about this, Maxine reminded me that there is an excellent chapter in Jeffrey Steingarten's classic The Man Who Ate Everything about him trying to track down the perfect almond granite – a task Maxine set herself to emulate, finally finding the place where Steingarten found his own frozen nirvana. I know I've mentioned this wonderful book before but it really is a brilliant read and a great gift for a foodie pal.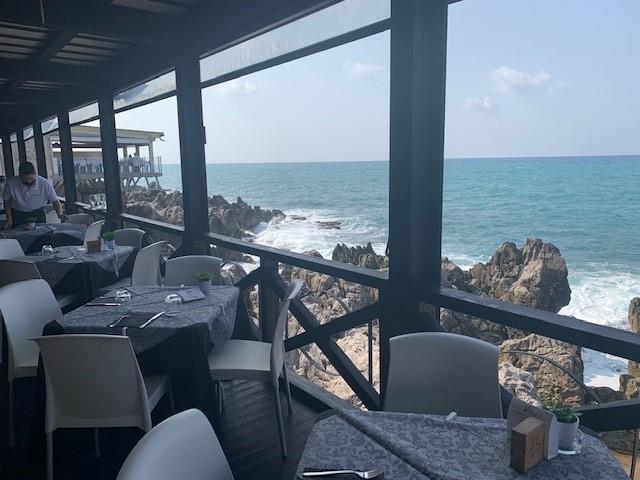 Bring Sicily to Tayside
Which books can bring the spirit of Sicily to our Tayside tables? I'd say Giorgio Locatelli's Made in Sicily would become you cooking bible, although most Italian cookbooks will feature Sicilian cuisine.
Maxine's own cookbook Craft Pizza has an excellent recipe for Sicilian pizza dough. Marcella Hazan's books are completely necessary for a broader reflection of Italian cuisine, as are anything by Anna Del Conte. In particular, her fantastic Classic Foods of Northern Italy – far away from Sicily but still pretty indispensable. The classic first River Café Cook Book returned Italian cooking to our British homes and continues to be a well-thumbed bible.
In remembering Sicily, I was struck by what a rich country it seems. Everything felt more alive, more vibrant, more celebratory. Here is a country that uses the riches of the verdant land to celebrate life itself. It was the perfect place for a wedding. Yet – on a more humble level – I was struck by how the nature of "peasant food" or "cucina povera", only really means the glorification of often quite humble ingredients so that their gift of flavour and texture is maximised.
As such, I was struck by Maxine's description of "Sicilian parmesan" which is basically breadcrumbs fried in olive oil until really crisp, drained well and then sprinkled over food. The notion that each and every breadcrumb not only has value but can enhance a dish like the most expensive ingredient is one that we should hold close to our hearts.
When I got back to Fife, I couldn't venture out to try any Sicilian food locally because I'm isolating after my trip. I have to say, however, that La Sicilyana in Scone sounds lovely and their wine list looks great. As soon as I let myself out of the house, their's will be the first door I head to.